Michelin CrossClimate 2 review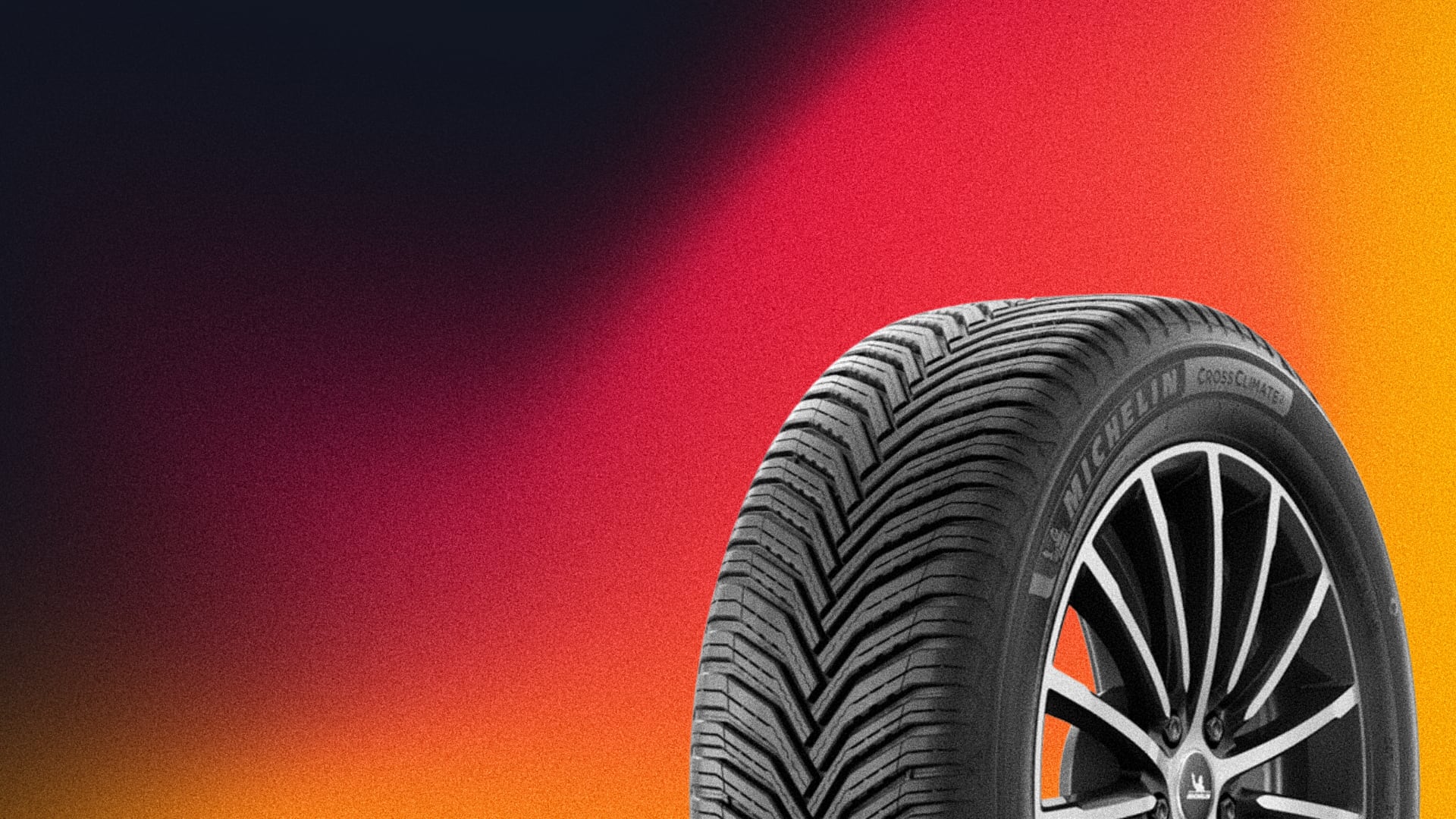 REREV may receive a commission for purchases made through links on our site. Learn more.
Are you one of the drivers keen on getting an all-season tire suitable for all weather conditions? If so, it might be in your best interest to join us in this Michelin CrossClimate 2 review!
The famous French tire developer went one step further this time to bring us a tire made of a winter compound that uses a tread pattern similar to summer tire treads. The V-shaped treads are uniquely designed to give you the best traction in all weather conditions, so let's see what else makes these tires so different!
Recommended
Michelin CrossClimate 2
A tire that stays pliable in all weather conditions, Michelin CrossClimate 2 packs traction performance on wet and even snowy roads that nearly matches dry traction, and all that with an estimated treadlife that's among the highest-rated in the category.
Purchases made through links on our site may earn us a commission.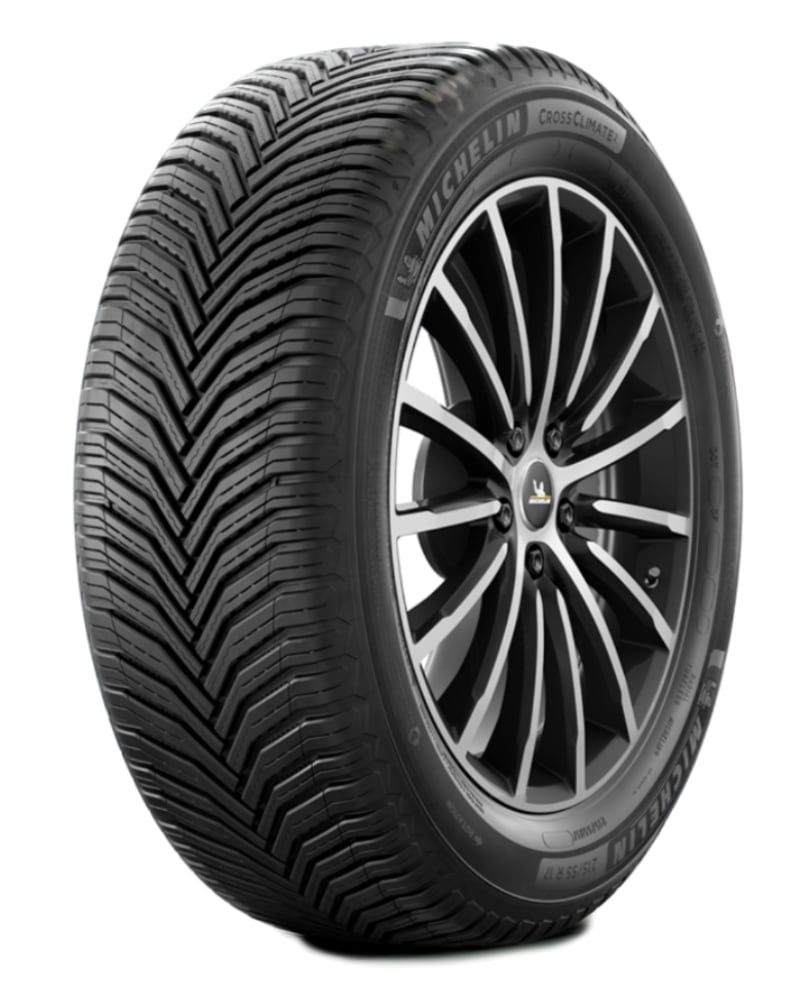 Key Technologies And Features
Most tires made for winter conditions have circumferential grooves. These are the channels that spread among the treads around the tire to help remove the water and mud. However, Michelin CrossClimate 2 tires use no such technology, and here's a brief overview of the main tire features:
V-shaped treads
Thermal adaptive rubber compound
PIANO noise reduction technology
So, if this tire doesn't have circumferential grooves, how come did it earn a three-peak mountain snowflake mark? It's a mark that signifies the tire's excellent performance in extreme winter conditions.
Well, the V-shaped tread blocks simply eliminate any chance of ice, mud, or water sticking within the voids. As we said, this is also the role of circumferential grooves on other winter tires, but these tires use the unique tread pattern to remove any residue from the voids.
It's possible as Michelin made the CrossClimate 2 with a round contact patch shape. The rounded contact surface improves winter traction and acts with the V-shaped treads to lead the water away from the center of the tire to the sides and out.
This smart move isn't the only one that makes these tires stand out from the bunch. It's also the material that counts as the tire softens in extreme wintertime conditions to provide a better grip.
Surprisingly, this doesn't hurt the summer driving and traction one bit. Instead, the adaptive compound hardens in the summer, and the lack of standard winter tire sipes gives you a larger rubber surface for dry surface biting and grip. Finally, Michelin thought about sound isolation as well, as the PIANO noise reduction makes it feel like a genuine touring tire!
Safety Comes First With Michelin
One of the biggest safety issues that might occur in wet driving conditions is hydroplaning which makes the tire lose traction. Michelin prevented this scenario with the tread block design and a round contact surface which prevents any liquid from getting into the tire.
This tread pattern without any grooves actually improves your safety in the snow and mud. Rather than having the channels that snow can pass through, Michelin CrossClimate 2 tires grip the snow with 100% of the tire surface.
The tread pattern extends on the sides towards the sidewall, giving you impressive snow traction.
Speed Ratings
The speed rating mark on the sidewall designates the maximum speed that the tires can handle with complete ground grip and proper handling. As for the Michelin CrossClimate 2 tires, you can choose from tires with an "H" speed rating, or a "V" speed rating.
While the first rating level means you can drive up to 130mph safely, tires with the latter rating can handle up to 149mph. It's an impressive speed rating for a tire aimed for an all-season drive.
Treadwear And Durability
Treadwear and durability are perhaps the crucial items to look for when deciding on the tire quality. By the US Department of Transportation research, an average driver passes 1000 miles to 1200 miles monthly.
As the Michelin CrossClimate 2 tires have 60,000 miles of tread life backed up with a warranty, you should be able to use them for at least 5 years. An average tread life for all-season tires is about 50,000 miles, so the durability of these tires is slightly above it.
Maintenance Indicators
The maintenance indicator showcases the exact moment when you need to change the tire due to worn-off treads. It's especially important with M+S tires like these that can be used in the wintertime, as worn-off treads would almost certainly lead to hydroplaning.
The tread wear indicator is visible once your tire reaches the final 2/32 inches of the tread depth
Traction Performance Of Michelin CrossClimate 2 Tires
Depending on where you live, you might need a combination of good dry traction and wet road grip. That's where the Michelin CrossClimate 2 tires jump in with a superb ground grip, thanks to its unique tread pattern. Especially if you live in an area where it frequently rains, these tires make an excellent choice, and here's why:
Wet Traction Performance
The wet traction shows you how well the tires grip on a wet surface, and we have to say that CrossClimate 2 tires deserve all the praise. The V-shaped directional treads force the water out of the center of the tire and therefore prevent any liquid from getting into the treads to cause hydroplaning.
The rounded contact patch improves wet traction, so these tires are an ultimate option if you need a set that behaves well in the rain.
Dry Traction Performance
Along with wet traction, you'll need to make sure that the tire has proper dry traction performance if it's going to be your all-season tire pick. Many tire developers focus too much on circumferential grooves, sipes, and features that repel water and snow.
And while that's great for wet and snow traction, the dry traction suffers and the tires quickly get worn out in summertime conditions. Luckily, Michelin thought it well through and maximized the rubber surface on the road without the grooves and sipes.
As you can see, the wet traction didn't suffer because of this, and the elongated tread life along with improved dry traction resulted in a superb tire for all weather conditions. The tread pattern itself is very similar to the summer tire tread pattern, and you'll benefit from this on dry roads.
Snow Traction Performance
Without proper snow traction, you could easily get stuck on a snowy road, and this tire set prevents that scenario. You can find the three-peak mountain snowflake mark on the sidewall, and only tires that pass the industry standard for snow traction can display it.
As we discussed, snow traction is maximized by the lack of channels where snow could simply pass through. Without grooves where the snow might enter the tire and make it lose grip, Michelin CrossClimate 2 is capable of impressive snow traction.
Off-Road Traction Performance
Sadly for those of you that enjoy off-road driving, these Michelin tires are simply not designed for such driving conditions. It can't be helped, as off-road capacity is expected of all-terrain tires, rather than all-season ones like these.
You should avoid off-roading with these tires mounted if possible since the rocky terrain might damage the treads.
Noise And Comfort
The PIANO noise reduction technology used by Michelin when designing these tires helps minimize the noise. It's due to the directional airflow through the tire that the noises are reduced to a minimum even when driving over larger bumps.
Tire shoulders are relieved of pressure thanks to the rounded patch design, and this also helps the center of the tire to absorb the noises. So, you can enjoy a quiet ride in all weather conditions, while smoothly overcoming the bumps.
Competitors And Alternatives
Although the Michelin CrossClimate 2 tires are unique in terms of tread patterns and patch design, there are some competitors and alternatives you can compare them with. These are the main tires that come in as direct alternatives:
Goodyear Assurance Weatherready
Pirelli Scorpion As Plus 3
Price Range
These tires range in prices and sizes, going from the 16″ to 20″. The average price for a 16″ single Michelin CrossClimate 2 tire is $130, while the latter size could go up to $280 per tire.
Still, it's fortunate that you can find discounts and coupons to get the most convenient price for these super all-weather tires!
Michelin's Warranty On CrossClimate 2 Tires
Michelin is well-known for its generous warranties on new tires, and while you might not get the max tread life warranty of 80,000 miles, it should suffice for at least 5 years. The tread life warranty is set on 60,000 miles, up to 6 years from purchasing the tires.
There's also the uniformity warranty on the first 2/32 inches of wear up to one year from the date you purchase the tires. Finally, you can lean on the trial period of 2 months. If you are not satisfied with the tires after this period, you can replace them with a new set.
Cars Compatible With Michelin CrossClimate 2
Overall, these all-season tires are meant for passenger cars, coupes, and larger sedans. You won't be able to mount them on an SUV tough, but the speed rating of up to 149mph also states they are meant for a sportier ride.
These are just some of the cars you can mount these tires on:
Nissan Altima
Toyota Camry
Chevrolet Camaro
Ford Mustang
Cadillac CT6
Mazda 6
Suzuki Baleno
BMW 6 Series
Honda Accord
Our Take
If you are looking for a tire set with a long tread life and equal traction performance in wet and dry conditions, don't think twice about these. They make a superb choice for the price range, and might only have a drawback of off-road driving.
Still, these are not meant for such terrains or off-road vehicles in the first place, and the quiet ride that they provide along with a powerful wet and snow traction helps them rank at the top of their category.
REREV may receive a commission for purchases made through links on our site. Learn more.