Michelin Defender T+H review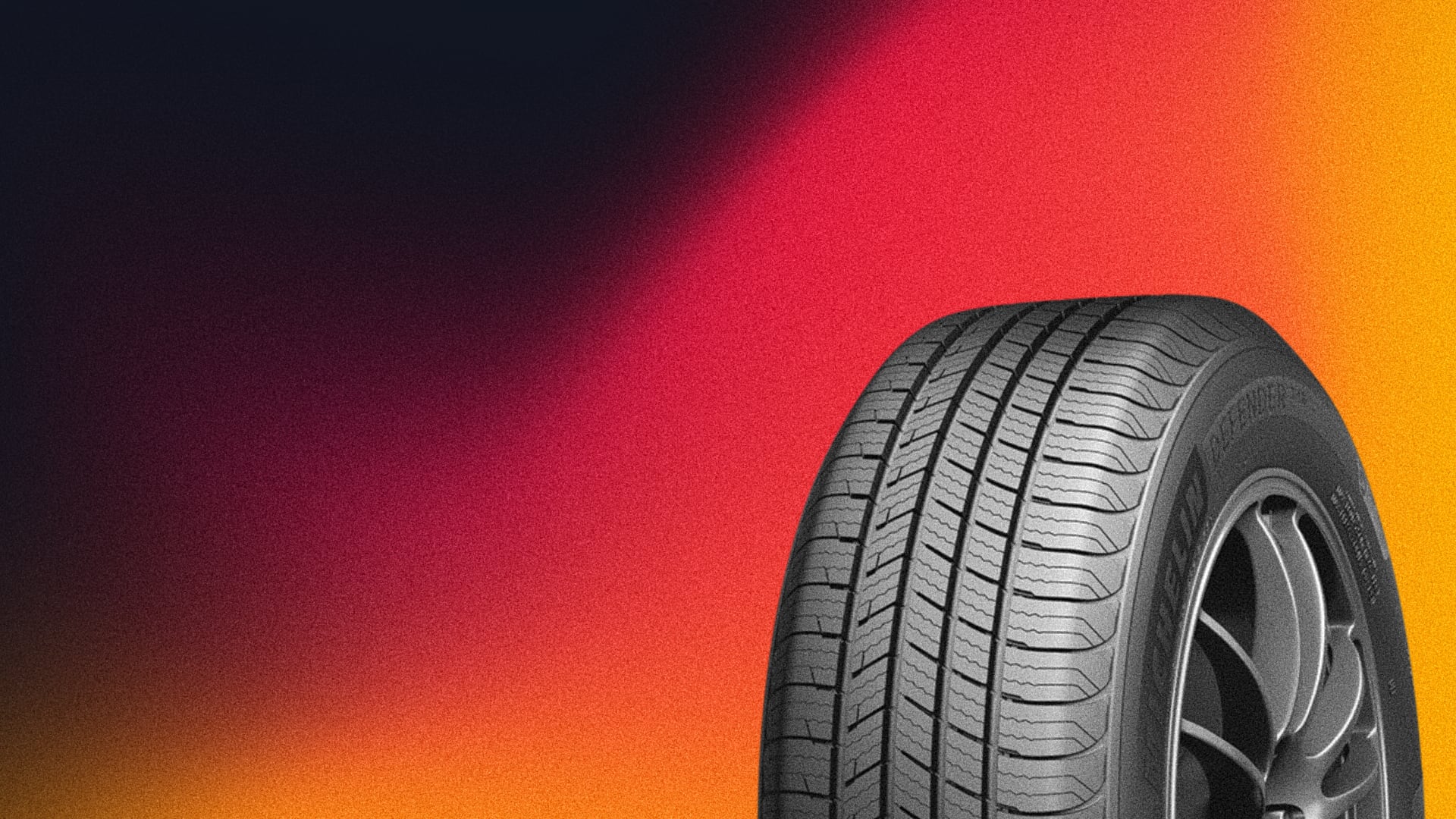 REREV may receive a commission for purchases made through links on our site. Learn more.
Are you browsing the market in pursuit of a premium-quality all-season touring tire set in a reasonable price range? If so, stand by for our Michelin Defender T+H review, as we elaborate on all the crucial aspects of the set.
Not only do these tires behave great in rain and light snow, but they also feature a unique technology that makes them run like new even as the treads get worn out. What's more, these tires fit both passenger cars and crossovers, so join the ride with us to find out more!
Recommended
Michelin Defender T+H
The Defender T+H is one of our top recommended picks for a premium-quality touring tire with standard Michelin quality and a competitive price tag that sets it apart from the closest competitors.
Purchases made through links on our site may earn us a commission.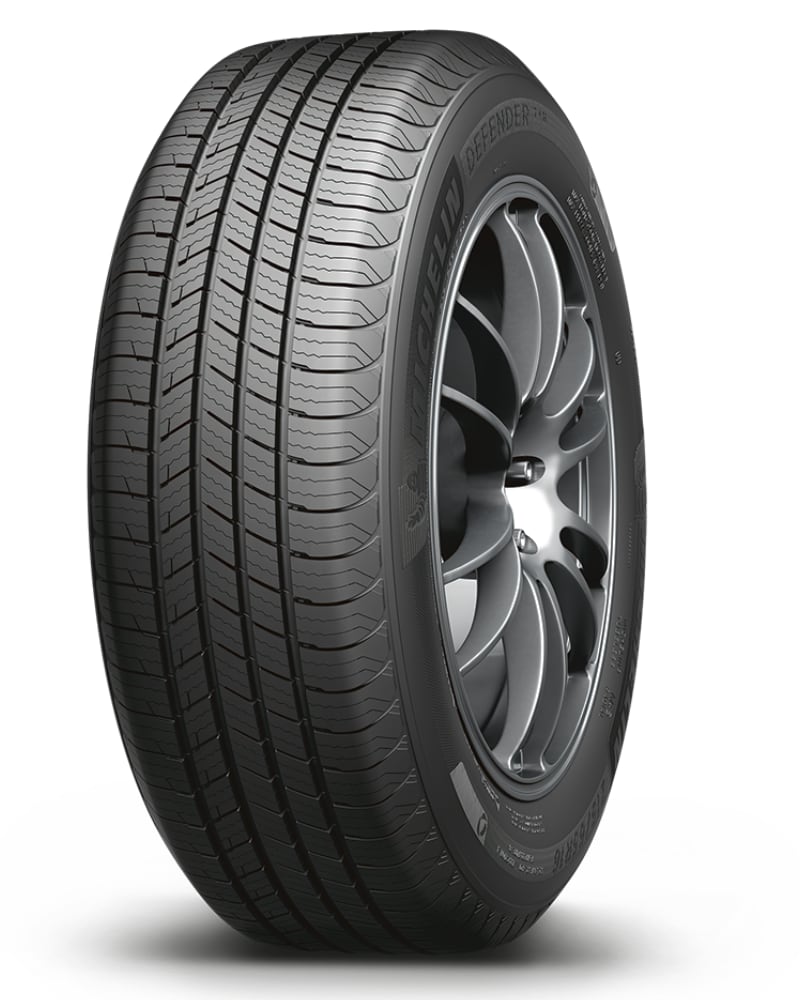 Key Features And Technologies
Michelin Defender T+H is an interesting tire with a few characteristic features, starting from the asymmetric tread pattern. It has circumferential grooves, and tread sips on the side that is not matching.
Knowing the work of Michelin engineers, this is all in an effort to provide a better and sturdier grip for all-season driving, and to enable easy release of liquids, ice patterns, and dirt. You might wonder about what makes this tire set worthy of its price range, so here are a few key aspects to have in mind:
Different sipes on outer tread blocks
Large circumferential grooves
Comfort control technology
Maxtouch technology
Now, let's get you right into your comfort zone with these tires by explaining a little bit more about these different sipe designs. So, the central tread blocks each have two sipes, but the outer blocks have slightly different sipes.
Don't think that's an accident, as Michelin engineers have thought it all well through and came up with Intellisipe technology.
The outer edges are purposefully designed with larger sipes to extend the biting edges and enhance the all-season traction. This feature comes in particularly handy on snowy and wet roads as it gives you improved steering and handling. The Comfort Control technology reduces the cabin noises by up to 20% with compressed air within the tire cavity.
The asymmetrical tread blocks are designed to repel water and ice with large circumferential grooves and voids in between. These features all act together to expand the grip surface of the tire and give you a more comfortable and quieter ride while also improving traction.
Last but not least, you'll love the Maxtouch tech that relieves the stress points of the tire and entices evenly-spent treads. Along with it, the voids between tread blocks get a little bit larger as the treads wear off, so the surface grip and comfort remain the same as when the tire set was brand new!
Defender T+H Safety Features
Let's get one thing straight right from the start – Michelin Defender tires are not meant for off-road or deep snow driving. When driving on dry surfaces and tarmacs, the safety is nothing less than what's to be expected from Michelin.
You'll love the circumferential grooves and side voids that extend slightly towards the sidewall of the tire. It helps evacuate water and ice a bit easier, while the sipes spreading in a bit of Zig-Zag manner add up to traction.
If you are to opt-in for these tires, there will be no sliding even on light snow and rain, with the handling being nearly as on a dry road.
How They Handle The Speed?
You must be wondering about the speed ratings of this tire set, having in mind its compatibility with passenger cars. If so, you'll be glad to hear that Michelin thought this well through as well by giving you two selectable speed ratings.
If your car is compatible with smaller Defender sizes, you can rely on the H speed rating. It should suffice even for some sports coupes or large sedans with 6-cylinder and 8-cylinder engines since the Defender tires rated H for speed can support up to 130mph without any sliding!
Handling remains impressive and you'll feel comfortable at higher speeds. The larger sizes of tires aimed for minivans and cars like Dodge Grand Caravan come with a T speed rating that suffices in handling up to speeds of 118mph. It's still a decent limit if you prefer to step on the gas in short highway sequences.
Treadwear And Durability
Without being too kind to these Michelin tires, they deserve praise on treadwear and durability. Let's be honest here – you need a tire that lasts if you are going to buy tires in the upper-moderate price range like these.
As the Michelin Defender T+H reviews and CR tests showcased, these could roll just fine even after passing 80,000 miles! Now that's a bargain that you might wanna take, especially given the Michelin's warranty.
What makes them last so much, you might wonder? It's due to the Maxtouch technology that gives you even treadwear. Also, there are two steel belts further supported by two plies for reduced road damage that make this set last for so long.
Maintenance Indicators
Maintenance indicators are tire markings that indicate the minimum tread depth you can drive on. On the Defender T+H model, they are placed within the grooves and they don't wear along with the tire surface.
That gives you the advantage of easily spotting them as soon as your tires get worn out and the level of the markings aligns with the treads. That's the signal to you to replace the tires, and at this point, it will probably only be 2/32 inches of tread left.
You don't want to risk it with these indicators, so make sure you replace the Defender tires as they reach this point. Even so, you shouldn't be worried – it could be 70,000 miles, 80,000 miles, or even more behind the tires at this point.
How Do Defender T+H Tires Perform?
Now let's get real – it's time for a performance test, so buckle up and get ready for all kinds of different terrain tests. Well, at least that's what it might sound to you, but we'll make it easier by bringing you all the details as you sit in your favorite chair!
Wet Traction Performance
We already explained how the Intellisipe technology works on these tires, and how it may benefit you as the end-user. However, it's worth emphasizing that Defender T+H tires are at least 8 out of 10 on wet roads, maybe even 9.
The sip pattern is intentionally designed differently on the outer tread block and this gives you better traction on the sides. Moreover, you can lean on 4 large circumferential grooves to help the sipes in making your ride stable and high-performing even on wet roads.
Not even heavy rain can stop these tires from rolling with ultimate handling. A final touch from the Michelin engineers is added with silica content that enables flexibility in winter conditions and great wet traction along with great noise isolation.
Dry Traction Performance
Driving with these tires mounted on dry roads will feel like a charm, and you can use the H-rated tires to enjoy some sporty ride as well. The braking power is superb, thanks to the tread design and surface grip that Defender T+H provides.
Given the "H" speed rating, you can drive up to 130 mph without having to worry about the speed affecting your handling or the vehicle's stability. The traction performance on a dry and wet road is nearly identical, which is worth all the praise.
These are overall great for the everyday drive, as you'll quickly realize if you decide to go with these as your best bargain.
Off-Road Performance
If you plan on buying a tire set that's gonna behave great in both off-road and everyday drive, these tires are simply not worth the task. They are made exclusively for asphalt and tarmac, and while you might be able to handle some smaller rocks right next to the road, they ultimately fail on the off-road test.
It doesn't mean that it's a bad set, though. It's just that these are regular all-season tires and not all-terrain ones. So, you are better off looking for off-road tires if you plan on taking a detour on rocky terrain every now and then.
Noise And Comfort
Do you know what you'll hear as you mount your new Defender T+H tires? Well, almost nothing at all! No more vibrations as you drive over a bump or two, as these tires are made with comfort in mind.
The Comfort Control technology speaks for itself here, by giving you a ride that's as quiet as it gets. The engineers went as far as using computer-optimized design of the tread blocks to give you the most satisfying and pleasant driving.
What Michelin aimed for with this tire is to provide you the same comfort and driving feel when it gets worn out, as it did when it was brand new. We think that they made an amazing job, as you can barely feel any bumps and vibrations on the road.
What Are The Alternatives?
You'll have a hard time looking for alternatives to these tires in terms of the driving comfort, speed ratings, and technology used to enhance all-weather traction. Here are some of the options you can have in mind still:
Michelin Premier A/S
Firestone Precision Touring
Michelin Defender T+H Price Range
Depending on the speed rating and the tire size, these sets go from about $120 per 15 ″tire at least. It can't be helped, as this is not the most convenient price, but it's what you can expect from more than a decent-quality tire set.
The upper limit is around $240 for a larger tire, so it's not the most expensive option you can go for either in this category.
Does Michelin Give Warranty With On Defender T+H?
There's plenty of warranty action offered by Michelin and you can use it to make sure that your tires will last. Other than the mileage warranty set for 80,000 miles, you also get a 30-day satisfaction warranty along.
Also, you'll get the 3-year flat tire changing service which can be quite convenient. The first 2/32 inches of wear are under a 6-year replacement warranty as well, so there's no need to save up on tires when you can get these superb Defender T+H tires with an absolute warranty.
Car Models Compatible With These Tires
You'll be surprised as to how many different models the Defender T+H tires fit on. From smaller SUVs like Honda CR-V and Toyota RAV 4 to cars like Dodge Grand Caravan and Chrysler Pacifica – you'll get everything in line from a crossover to a minivan.
However, these work great on passenger cars as well, such as:
Hyundai Genesis
Mazda 6
Kia Optima
Toyota Camry
Toyota Avalon
Lexus LS
Chevrolet Impala
Ford Taurus
Our Take On Defender T+H
Hopefully, you can use our Michelin Defender T&H review to get comprehensive knowledge about the quality of these tires before you buy them. In our opinion, you can do so with no remorse, since they offer a superb blend of comfort, all-season traction, and even performance.
The poor off-road performance might be the only slight flaw, but there's no point in looking at these like anything else other than touring tires.
REREV may receive a commission for purchases made through links on our site. Learn more.