Michelin X LT A/S review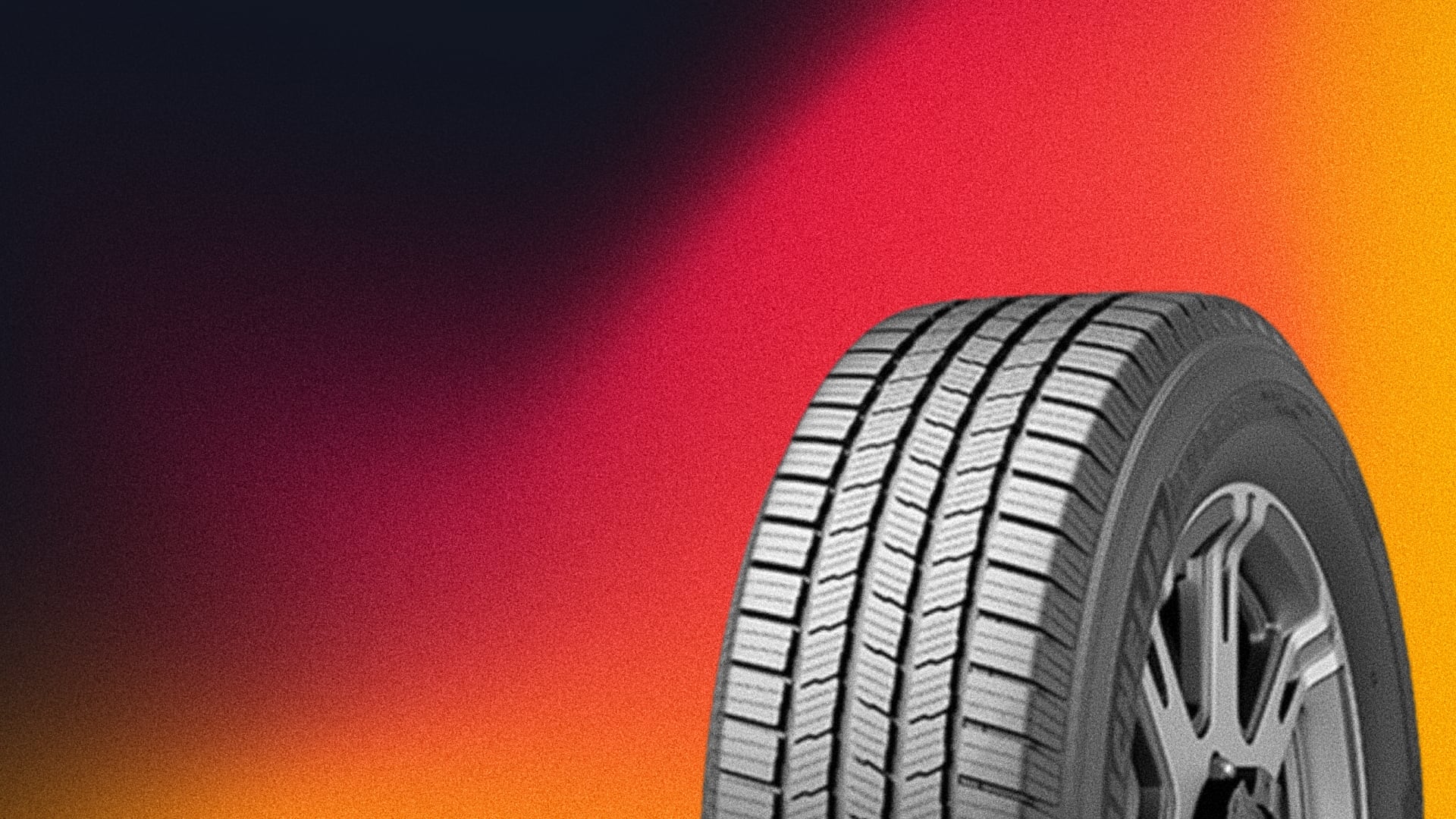 Michelin makes some of the best tires in the game, and there's no arguing about that. However, with their higher price tag, you'll want to find out their cost per mile to ultimately decide. One such tire that seems to cost more upfront but pays off in a long run is Michelin X LT A/S. It's an all-season SUV, light truck, and crossover utility vehicle highway tire with impressive estimated mileage.
Now, it's a bit confusing since it's Costco's club version of the Michelin Defender LTX. Still, the tread pattern is the same, and most of the useful features are as well. We'll elaborate on those features in a bit in this Michelin X LT A/S review to show you why this tire deserves all the praise.
Recommended
Michelin X LT A/S
The X LT A/S is one of the best-buys from Michelin among affordable SUV and truck tires from the brand that come with extended estimated mileage and optimized all-around performance.
REREV may receive a commission for purchases made through links on our site. Learn more.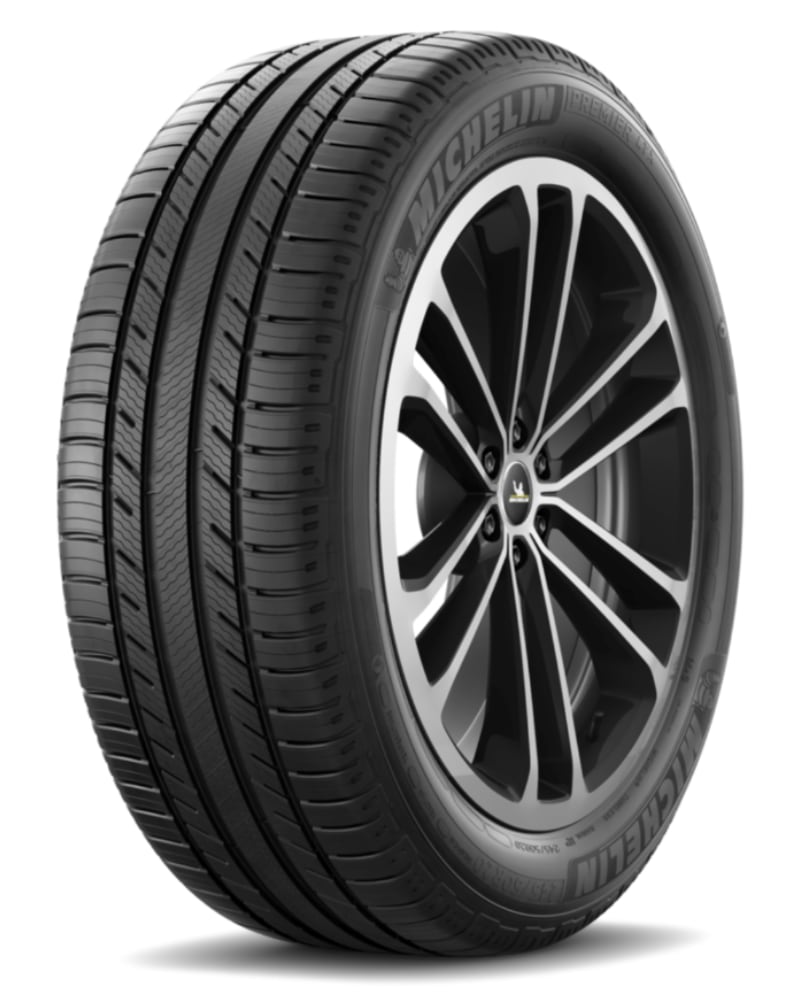 Why you can trust REREV's tire reviews: Our automotive expert researchers analyze tire specs, customer feedbacks and reviews from credible sources. This thorough analysis provides accurate information about tire performance, helping you make the best choice. Find out more about how we evaluate tires.
Key technologies
Michelin's engineers utilize numerous technological solutions in each of their tires, and the X LT A/S is no exception. Some of the highlight features of this tire include deep zig-zag sipes and an innovative tread compound.
Deep zig-zag siping: Michelin utilized deep zig-zag pattern sipes on each tread block to give you better traction on wet roads and light snow. The sipes go back full-depth, which means they stay functional throughout the tread life of the tire.
Innovative Evertread™ compound: With the innovative tread compound that spreads to the final 2/32″ of tread, Michelin X LT A/S keeps its traction properties throughout the tire's life. Moreover, the compound material doesn't get too hard due to excessive wear, as the acceleration, braking, and cornering forces evenly distribute to the tread. So, it reduces rolling resistance and lasts longer while the tire stays flexible in winter throughout its tread life.
Safety features
Michelin made this tire in a way that helps you stay safe on the road regardless of the driving conditions. So, it has four extremely deep grooves for hydroplaning resistance spreading over the tire's circumference. They work with the zig-zag siping pattern to remove the water and preserve the contact patch of the tire dry.
It results in better-wet traction and a safer ride even in heavy rain and light snow. Also, the treads and sipes spread onto the sidewall a bit, just enough to give you precise handling in the corners and increased stability.
Speed ratings
These tires aren't meant for sporty utility vehicles and performance trucks, but they deliver great highway speed stability. So, it's important to consider the speed rating of the tires before purchasing them. The speed rating is a measurement that determines the fastest speed you can safely drive with tires mounted.
With the Michelin X LT A/S, there are two-speed ratings – "T" and "H". Tires that are T-rated can be driven up to 118 mph, while H-rated tires can be driven up to 130 mph.
Treadwear and durability
Based on reports of drivers that had these tires, they are capable of lasting even more than the mileage warranty estimates. They should be good for at least 70,000 miles, but some drivers have reported them lasting over 100,000 miles.
Having in mind that an average US driver passes around 14,000 miles per year based on the US Department of Transportation research, you can use thee for at least 5 years. Their all-season properties and compound that retain its traction feature to the bottom of the tread guarantee a long tread life.
Maintenance indicators
Michelin uses factory-set maintenance indicators placed inside the circumferential grooves of the X LT A/S tire. They become visible once they align with the tread as you reach the final 2/32″ of tread depth. There's never a need to air down these tires unless you go over the sand to reach your beach property.
So, simple tire pressure maintenance will do the job of making them last as long as possible. You can also measure the tread depth yourself if you can't seem to locate the indicators. Simply place a penny upside down among the blocks, and if you can see Lincoln's head entirely, your tire has reached the lowest tread point.
Wet traction performance
Michelin X LT A/S tires handle wet roads splendidly thanks to the deep zig-zag siping and grooves that present hydroplaning. The compound is designed in a way that gives you a powerful grip during heavy rains, and wet traction especially comes to expression during a highway ride.
The braking distance remains short, cornering is precise due to tough tread blocks that spread to the sidewall. The steering wheel feels smooth without any vibrations and control issues when driving over slippery roads, and you can safely maintain highway driving speeds when it rains.
Dry traction performance
When it comes to the performance of Michelin X LT A/S on dry roads, it behaves like a luxury touring tire. It's quiet, refined, and offers increased stability and handling when compared to tires from main competitors.
It's not as responsive as an ultra-high-performance tire, but that's not the point. These are tires that are perfect for highway cruising and driving on long road trips, and they proved to be nearly perfect in that sense. They also add up to increased fuel efficiency with eco-friendly design and even driving force distribution throughout the tread patch.
Snow traction performance
These tires handle light snow on the road impressively, so you won't have to worry about slipping from the lane during winter months. Deep siping create biting edges, and the tire stays flexible and grippy even in extremely cold weather.
All that adds up to the snow traction and ensures that you won't lose control over snow or ice. However, these are not meant for deep snow, so don't experiment with trying some off-road stunts with your SUV during wintertime.
Off-road traction performance
Surprisingly for a highway tire, the Michelin X LT A/S handles off-road terrains quite well. Of course, it's mostly driving over slight sand and gravel, as sharp rocky terrains could damage the tread. Most notably, the sidewall isn't aggressive enough to cope with sharp rocks, even though it has some reinforced tread blocks.
So, taking a slow and careful drive over gravel or sand will be just fine, just don't try tackling extreme off-road terrains with these tires.
Noise and comfort
Michelin's tires have always been synonyms for refined driving, and the same applies to the X LT A/S model. It delivers a great touring-like sensation during long drives, and it's all thanks to the compound technology and casing.
For increased stability, there are two steel belts to support the tire, and the polyester cord casing reduces any driving noises and vibrations to a minimum. As a result, you'll get a smooth and quiet feeling in the cabin, just as it's expected from a premium highway tire.
Competitors and alternatives
Michelin has always competed with other premium tire brands like Bridgestone and Goodyear, so there are not many worthy rivals. Here are some of the main competitors among tires with similar properties as the X LT A/S:
Bridgestone Dueler H/L Alenza Plus
Yokohama Geolandar
Price range
Perhaps the main thing that might seem like a flaw of this tire is its price. It goes from around $165 for Costco club members, to $225 depending on the size and the trim. Only the 17″ and 18″ size options are offered for the special edition X LT A/S tires.
Still, just like its counterpart, the Michelin Defender LTX, these tires will give you much more bang for your buck than it seems. While they seem expensive at first, their cost-per-mile ratio is among the best in the market.
Warranty
The most important thing concerning the warranty on these tires is that you get a 70,000-mile limited warranty. You also get a tire uniformity warranty on the first year of use, or the first 2/32″ inch of tread, whichever comes first.
The warranty package also includes a materials and workmanship warranty during the first year of use with a free replacement if the material proves to be defective. With Michelin's exclusive 30-day customer satisfaction guarantee, you can always give these tires a chance to see how they feel on your ride.
Our take
Ultimately, these tires are a perfect solution for drivers looking to equip their SUV, light truck, or crossover utility vehicle with a lasting set of highway tires. They proved to keep their traction and stability properties up to the final 2/32″ of the tread.
So, if you are looking to get a long-lasting solution for safe and refined road trip drives, don't hesitate to test these just because of the higher price. Their sustainability and longevity compensate for a higher price tag, and you might end up saving on tires in a long run.
Where are Michelin X LT A/S tires made?
Michelin X LT A/S tires are made in the US and Canada as a special Costco version of the Defender LTX tire.
How good are X LT A/S tires?
The X LT A/S tires are great for taking longer highway drives and using them as all-season tires on your everyday SUV or light truck.
How long do Michelin X LT A/S tires last?
Michelin X LT A/S tires last for at least 70,000 miles, but drivers have reported using them for over 100,000 miles. It all depends on your driving style and choosing the right size and load capacity, as excessive wear is also a possibility.
What is the speed rating on X LT A/S tires?
These tires come with two-speed ratings – u0022Tu0022 and u0022Hu0022, which means you can drive up to 118 mph and 130 mph with them mounted, respectively.
Where to buy Michelin X LT A/S tires?
You can buy Michelin X LT A/S tires mainly at Costco. Still, it's overall the same tire as the Defender LTX, so you can find this tire as a substitute on online tire shops and Michelin's official retailers in the US.
What is the difference between Michelin X LT A/S vs Defender?
The Michelin X LT A/S tire is a Costco club version of the Defender LTX tire, and both tires have the same tread pattern and compound features. Costco sells more Michelin tires than many tire shops, so they've made it a special edition of the Defender tire.
Which is better – Michelin X LT A/S or Bridgestone Dueler Alenza Plus?
The Dueler Alenza Plus has a slightly better overall traction and steering response rating than Michelin X LT A/S.
Which is better – Michelin X LT A/S or BFGoodrich Advantage T/A Sport LT?
The BFGoodrich Advantage T/A Sport LT handles a bit better in snow than the X LT A/S, while the Michelin tire serves better in slight off-road detours.
Which is better – Michelin X LT A/S or Bridgestone Alenza A/S Ultra?
The Michelin X LT A/S handles better in snow and serves better for hydroplaning resistance than Alenza A/S Ultra, while the Bridgestone tire is overall a better traction performer.