Michelin Premier LTX review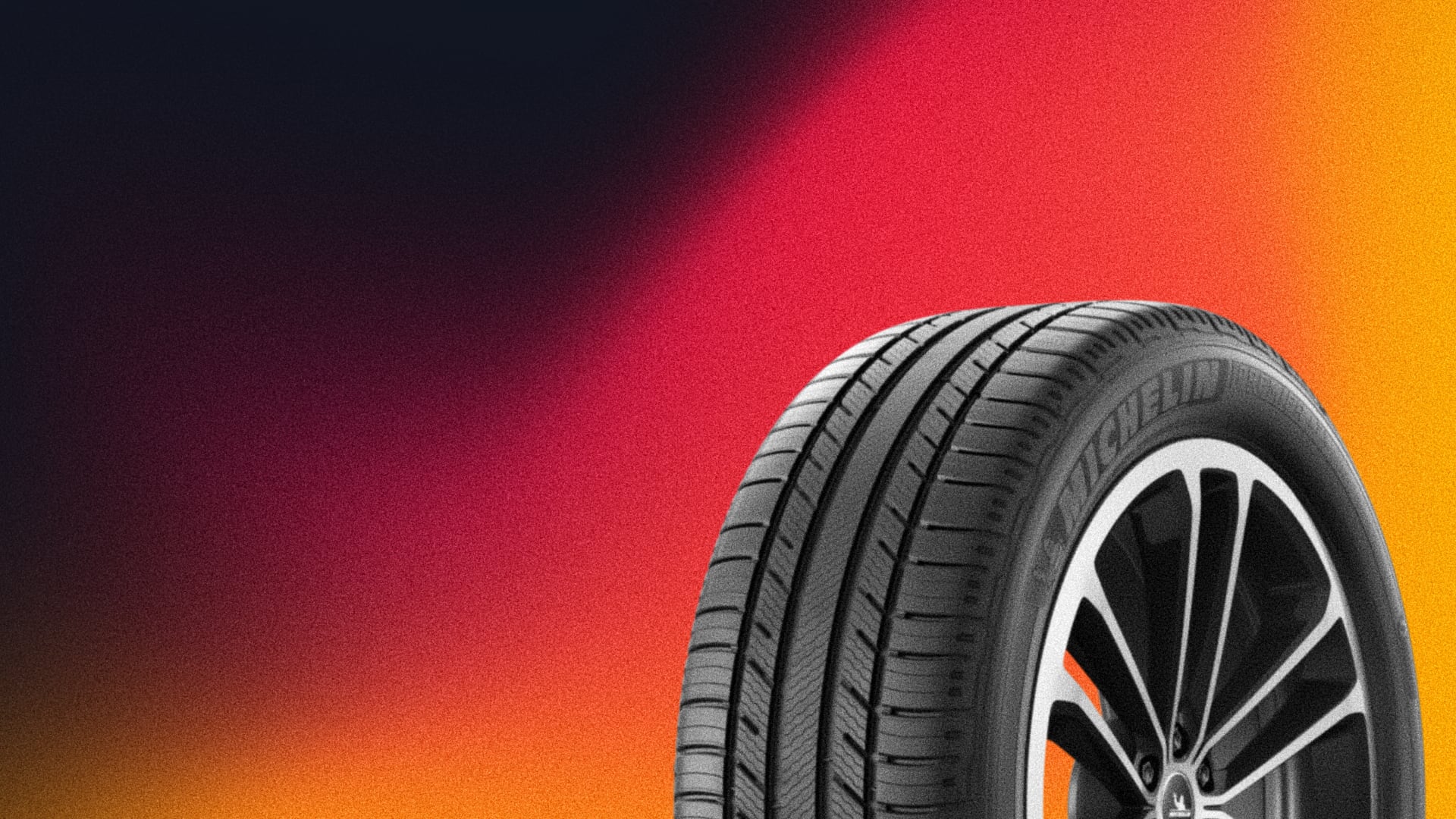 REREV may receive a commission for purchases made through links on our site. Learn more.
While searching for an SUV touring tire with a confident wet grip and year-round traction, you can't look past Michelin Premier LTX. It's a tire suitable for light trucks and crossover utility vehicles as well, and it makes a splendid choice for long travels and having a refined driving sensation.
Our team decided to cover all of its key features in this Michelin Premier LTX review, so you can use the information when deciding whether to pick these tires. There are a few impressive features that these tires offer as Michelin's top pick for safety-first-oriented touring tires.
Recommended
Michelin Premier LTX
Drivers looking for a tire that allows confident driving in all weather conditions can get a perfect balance of year-round grip and comfortable driving thanks to the innovative Michelin Premier LTX packed with the best that Michelin has to offer at a convenient price.
Purchases made through links on our site may earn us a commission.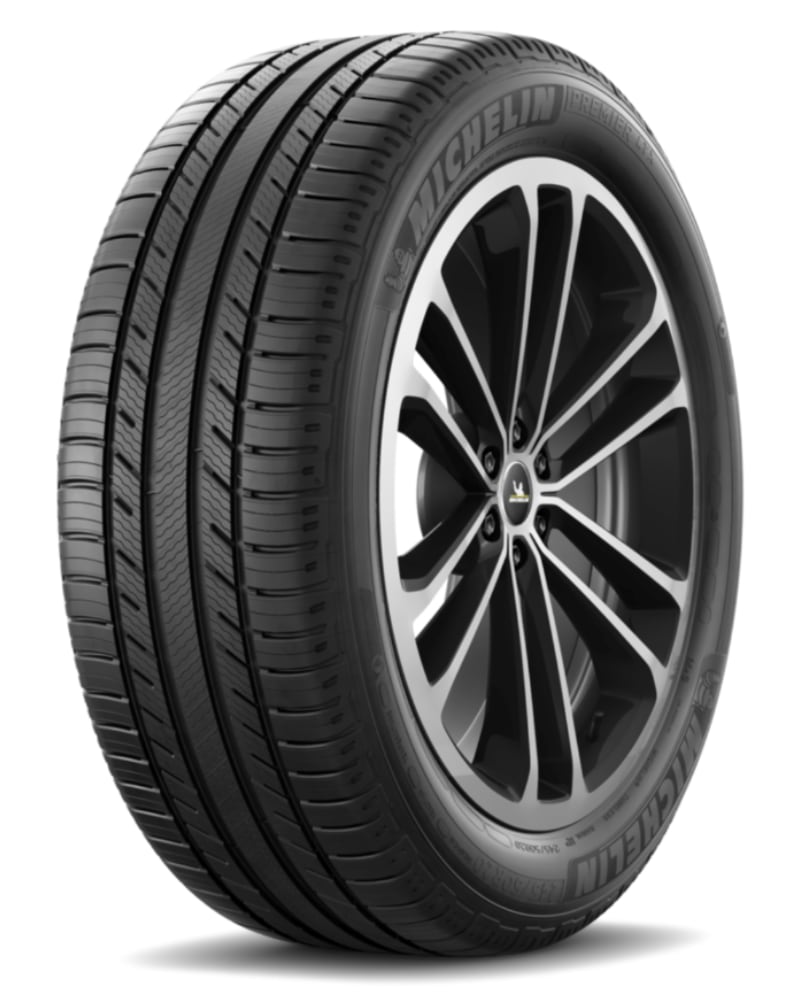 Key technologies
Michelin truly went one step further with the Premier LTX tire, and the tread compound and technologies used to confirm it. Some of the standout features include the Michelin Total Performance technology and molded tread.
High silica compound with sunflower oil addition: Michelin combined a silica-rich compound with their "Helio Compound" technology. The increased silica compound reduces road noise, letting you drive with the utmost comfort in the cabin, and entices even wear for longer tread life. The Helio Compound technology uses the addition of sunflower oil to make the tread compound flexible in cold weather and improve wet and snow traction.
Michelin's Total Performance technology: This technology combines Michelin's efforts to produce an eco-friendly tire capable of delivering excellent performance in terms of safety, road grip, and longevity. It uses molded tread design for increased stability and improves the fuel efficiency of your vehicle with low rolling resistance.
Safety features
As mentioned, the Premier LTX tire is a pinnacle of Michelin's technology in terms of driving safety. It uses the "Evergrip™ technology" to give you a confident wet grip and precise handling. This technology includes two important safety features – expanding rain grooves and emerging grooves.
Expanding rain grooves get wider and wider as the tire wears off, so it helps it retain impeccable wet traction throughout the tread life. On top of that, emerging grooves stay true to their name as they emerge from the shoulder blocks as the tire gets older.
So, this gives you a boost in terms of driving stability and cornering precision since the tire keeps the same safety features when worn as it did as a new tire.
Speed ratings
Although this isn't a performance tire for sporty SUVs and trucks, it's still important to know the highest speed the tire can take. Speed rating helps you do just that – it tells you the highest speed at which the tire was tested and still maintained all of its safety features and traction performance.
You can find the speed rating on a Michelin Premier LTX tire by looking at the sidewall. For instance, if the tire number goes 235/45R20 100H, the final letter is a speed rating mark. So, in this case, the Premier LTX tire would have an "H" speed rating. In other words, it's safe to drive up to 130 mph with it.
These tires also come in trims with a "V" speed rating, which means you can safely drive up to 149 mph.
Treadwear and durability
As mentioned, Michelin made sure to use a high silica compound coupled with molded tread and other technologies to make the tire wear off evenly. So, the expected tread life is around 60,000 miles. Like with all Michelin tires, it's quite possible to get even more miles out of the tire, depending on your driving style.
Quality materials and sturdy tire casing mean you'll be able to drive with it for at least 4 to 5 years. This is backed up by the research done by the US Department of Transportation, which concluded that the average American SUV driver passes around 14,000 miles per year.
Maintenance indicators
With the Premier LTX tire, Michelin included factory-standard maintenance indicators. If you ever saw those small gauges between the tread, that's the wear indicator. It's reasonable that you might not be able to see it when a tire is new – the indicator only gets visible as the tire wears off.
So. if the tread gets in a flat line with the indicator, it means you've got just the final 2/32″ of tread left. According to the National Highway Traffic Safety Administration (NHTSA), the final 2/32″ of tire tread depth is the lowest safe tread level, so you should change the Michelin Premier LTX tire with a new one at this point.
Wet traction performance
When it comes to wet traction, Michelin Premier LTX is perfectly equipped to tackle slippery roads. The entire contact patch of the tire is covered with useful safety features that lead the water away. Most notably, the tire has four deep circumferential grooves that act as water channels and eliminate it as the tire rolls.
Besides, other features prevent uncontrollable slipping due to wet roads, also known as hydroplaning. These include the mentioned expanding rain grooves, so your Premier LTX tire will serve you well throughout the life cycle.
In terms of wet cornering, that's where the emerging grooves come in useful as they expand on the shoulder blocks.
Dry traction performance
Even though there are numerous wet grip features and grooves across the tread patch of this tire, it's still well-equipped for dry traction. It's due to maximized contact patch with large molded tread blocks on the center rib which gives you a confident and stable ride.
On top of that, the tire remains stiff in the summer, so that adds up to dry performance. Keep in mind that this tire isn't a high-performance summer tire, but it will do its job perfectly for cruising on the road during hot days.
Snow traction performance
In terms of the performance of the Premier LTX tire on a snowy road, it's slightly below the average but it's not even close to a winter tire. After all, it's an all-season touring tire suited for safe driving in the wet and a refined driving sensation.
So, as long as you keep out from deep snow and stay on the road, the Premier LTX will tackle light snow down the road just fine.
Off-road traction performance
When it comes to off-road performance, that is where this tire lacks grip. The tread patch isn't aggressive enough to take on rocky roads and inaccessible terrains. Again, it's not an off-road or even an all-terrain tire, so it's natural it doesn't handle off-the-road as well as on highways and city roads.
You can take your sports utility vehicle off the road as much as you need to park it, but that's as far as you'll go. If you need an SUV tire suitable for all-terrain purposes, you might need to pick a different tire instead of the Premier LTX.
Noise and comfort
Michelin Premier LTX is one of the quietest tires in the game, even in the tight competition of SUV touring tires. It just eliminates road noises and vibrations so well, that you won't ever have to deal with bothersome sounds while going over road bumps.
Comfort is there as well, thanks to increased stability due to double steel belts on the inside and polyamide cord wrapped around them. Along with molded treads, this tire structure truly helps your ride stay comfy and grip the road powerfully.
Competitors and alternatives
Of course, there are some competitors and alternatives in this category, but rare are those that can cope with the safety and grip of the Premier LTX. Here are some of the main rivals of this tire:
Bridgestone Alenza AS Ultra
Goodyear Assurance Maxlife
Price
The price tag is one of the main factors when deciding whether to buy a certain set of tires or not. So, you should know that Michelin Premier LTX starts at $209 for a single 16″ tire, while the price goes up to $320 for a single 22″ tire.
It might sound like a lot at first, but Michelin tires are known to give you the best cost-per-mile ratio out there. Along with the safety features, it makes them a great bargain, and you can always use rebates and discounts to grab than at an even better price.
Warranty
Michelin makes these tires worth your while with total warranty coverage. The package starts with a 60,000-mile limited warranty and proceeds with a 6-year workmanship and materials warranty with a free replacement during the first year of use, or the first 2/32″ of the tread.
You also get the chance to test the tires yourself with a 30-day customer satisfaction guarantee, making the warranty package complete.
Our take
Ultimately, this Michelin Premier LTX review hopefully provides insight into the true quality of these SUV tires. They are at the top of the line of the all-season touring tire offer for SUVs, light trucks, vans, and crossover vehicles.
The price might be a bit high, but it can't be helped as it's a Michelin tire after all. If you decide to grab these tires, you'll see the price make more sense over the years as they retain all of the safety and traction properties as they age just like they did as new.
Where are Michelin Premier LTX tires made?
Michelin Premier LTX tires are made in the manufacturer's facilities in France, US, and Canada.
How good are Michelin Premier LTX tires?
Michelin Premier LTX tires are among the top picks in the luxury SUV touring tire for the all-season application.
How long do Premier LTX tires last?
The Premier LTX tire lasts about 60,000 miles, but it's quite possible to make it last even more if you don't push your SUV or truck to speed limits. The warranty also takes care of replacement in case the tire wears off prematurely.
What is the speed rating of Michelin Premier LTX tires?
Michelin Premier LTX tires come with two different speed rating marks – u0022Hu0022 and u0022Vu0022. So, you can drive with these beauties mounted up to 130 mph and 149 mph, respectively.
Where to buy Michelin Premier LTX tires?
You can buy Michelin Premier LTX tires in official Michelin dealerships in the US, or online tire shops with a discount coupon.
What is the difference between Michelin Premier LTX and Crossclimate 2?
The major difference between these two tires is in vehicle application since Crossclimate 2 tires are meant for passenger vehicles and crossovers. The Premier LTX is meant for SUVs and light trucks, while it's also a tire from Michelin's premium lineup.
Which is better – Michelin Premier LTX vs Bridgestone Alenza AS Ultra?
These two tires are quite close, since Alenza AS Ultra gives you better dry traction and steering response, while the Premier LTX offers a more refined driving feeling and better traction in light snow.
Which is better – Michelin Premier LTX vs Goodyear Assurance Maxlife?
Goodyear Assurance Maxlife proved to last a bit longer than the Premier LTX tire. Other than that, they are quite even in terms of traction tests and safety features.
Which is better – Michelin Premier LTX vs BFGoodrich Advantage TA Sport LT?
Among these two tires, the Premier LTX takes the win in terms of noise and comfort, while the Advantage TA Sport LT offers a faster steering response and cornering stability.
REREV may receive a commission for purchases made through links on our site. Learn more.