P0732 code — how to fix error fast
Exploring the P0732 code is vital for automotive upkeep and upholding your car's peak condition.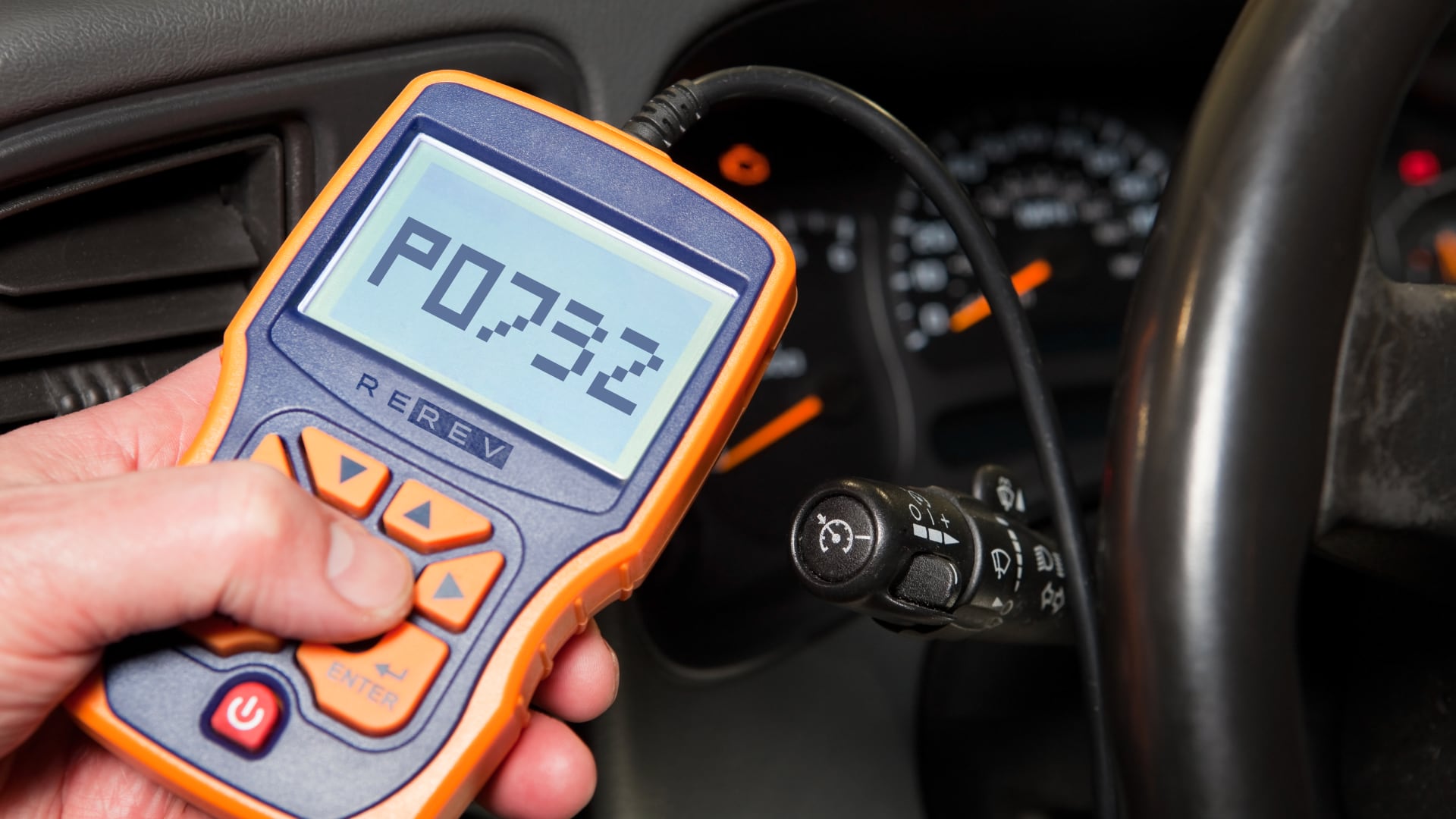 If you are driving a car with an automatic transmission, reading the code P0732 can be a cause for concern. It's one of the most common codes in such vehicles, but regardless of that, the P0732 code meaning is still a mystery to most drivers.
Our team of automotive experts has decided to help you uncover all the important facts about this code as a way of helping you deal with it. We'll be talking about what may have triggered the code in your car so you will know how to approach the issue. On the other hand, it's also essential to know some of the common solutions to fixing and erasing the code, so we'll give you a comprehensive guide on these too.
Why you can trust REREV's OBD2 code advice: Our automotive expert researchers with experienced mechanics undertakes a thorough research methodology to deliver precise insights on OBD codes. Find out more about OBD2 codes research process..
What does the P0732 code mean?
The P0732 code is a diagnostic trouble code that indicates a problem with the second gear ratio in an automatic transmission. Specifically, it indicates that the transmission is not shifting properly into second gear. This can cause a range of issues, including reduced fuel efficiency, reduced power, and increased wear and tear on the transmission.
If there are issues with the second gear's ratio, your transmission may seem to skip this gear or stay in the second gear for too long on a higher RPM level. It can disrupt the way your gearbox works in a vehicle so it's crucial to get it fix to avoid having to deal with expensive transmission rebuilds in the long run.
What causes the P0732 code?
To avoid having to deal with a slipping transmission in the second gear, the key first step to take is to figure out what's causing the issue. Sure, you may not be able to do the repairs on a transmission yourself, but it helps to know what may have caused the problem so you could assist your mechanic in fixing it. With all that being said, let's see what the main possible reasons behind the code are:
Low transmission fluid
If the fluid level is low, there may not be enough hydraulic pressure to engage the second gear properly. Transmission fluid is essential for the proper operation of the gearbox, so you should check the fluid level to see if it could be the reason behind the code.
Faulty shift solenoid
The shift solenoid is responsible for controlling the flow of transmission fluid to engage different gears. If it fails, it may prevent the transmission from engaging the second gear.
Internal transmission damage
In some cases, P0732 may be caused by internal damage to the transmission, such as worn clutch plates or damaged gears.
Problems with the transmission control module
The transmission control module (TCM) is responsible for regulating the transmission's functions. If it fails, it may cause issues with gear engagement.
Which car models does the P0732 code affect the most?
The P0732 code can affect a range of vehicles, but some models are more prone to this issue than others. These models may experience the P0732 code due to various factors, such as the design of the transmission system or the materials used in the clutch plates. We did some digging and here's a list we came up with regarding commonly affected vehicles:
BMW 3 Series: The BMW 3 Series uses a computer-controlled clutch system to engage the gears, which can be prone to issues with slipping and gear engagement.
Ford Focus: This car may be affected since front-wheel drive vehicles may be more prone to transmission problems, as the weight of the engine is shifted to the front of the car, placing additional strain on the transmission components.
Audi A4: Older model years of the A4 may be prone to issues associated with the code P0732 due to the design flaw in the five-speed automatic transmission of that time.
How to diagnose the P0732 code
Based on all the possible reasons behind this code, there are several diagnostic steps that can be taken to pinpoint the root cause of this issue. Here are some of the main ways that you can diagnose code P0732:
Check the transmission fluid level
Low fluid levels or dirty, contaminated fluid can cause issues with gear engagement. You can check the fluid level and condition yourself and have a trusted mechanic perform a fluid flush if necessary.
Check the internal components of the transmission
In some cases, the transmission may need to be disassembled in order to inspect its internal components, such as clutch plates or gears. This can help identify any damage or wear that may be causing the issue.
Use a scan tool
A scan tool can be used to read live data from the transmission control module (TCM) to see if there are any issues with sensors or solenoids.
Perform a road test
The mechanic may take the vehicle for a test drive to observe how it shifts and engages gears. This can help them identify any issues with slipping or shifting.
How to fix the P0732 code
The cost of fixing the P0732 code can vary widely depending on the cause of the issue and the make and model of your vehicle. In some cases, the repair may be relatively simple and inexpensive, while in other cases, a complete transmission rebuild may be necessary.
Still, doing a rebuild won't be your last option in most cases, so here's what you can do to fix this issue depending on the underlying problem that triggered it:
Topping up the fluid or doing a flush
If the issue is caused by low or dirty transmission fluid, you can refill or flush the fluid to help restore proper hydraulic pressure and improve gear engagement.
Replace a faulty shift solenoid
The shift solenoids are responsible for controlling fluid flow to engage different gears. If one of these solenoids is faulty, it may need to be replaced in order to restore proper gear engagement.
Repair or replace the clutch plates or damaged gears
In some cases, the issue with P0732 may be caused by worn or damaged internal transmission components, such as clutch plates or gears. These components may need to be repaired or replaced in order to restore proper function.
How to prevent the P0732 code
Preventing the P0732 code requires proper maintenance of your vehicle's transmission system. Here are some preventative measures you can take:
Schedule routine maintenance
Check the transmission fluid level
Avoid harsh driving
Regularly servicing your vehicle can help identify potential issues before they become major problems. Also, you can check the fluid level frequently just to make sure that the hydraulic system has enough power. Finally, as long as you avoid shifting through the gears roughly, you should be able to reduce the wear and tear on the system
By following these preventative measures, you can help prevent the P0732 code from appearing in your vehicle and prolong the lifespan of your transmission system.
Our take
The bottom line is – the code P0732 can be pretty devastating for your car's transmission system operation. It's one of the worst codes you can get as it leads to rough shifting and gear slips, which is why we recommend that you deal with it right away.
By taking all the pieces of advice listed in our guide seriously, you can erase the code and prevent it from ever happening again in your car.
What are the main causes of P0732?
There are several potential causes of P0732, including low transmission fluid level, dirty or contaminated transmission fluid, failed shift solenoid, failed transmission control module, and internal damage to the transmission.
What car models are most likely to be affected by P0732?
Cars that are more likely to experience P0732 include those with high mileage, luxury or performance models, front-wheel drive, and automated manual transmissions. Some car models that have been known to experience issues with P0732 include BMW 3 Series, Honda Civic, Nissan Altima, Ford Focus, and Audi A4.
How is P0732 fixed?
Methods for fixing P0732 may include refilling or replacing transmission fluid, replacing faulty solenoids, repairing or replacing internal transmission components, or replacing the entire transmission.