Mastercraft Avenger Touring LSR review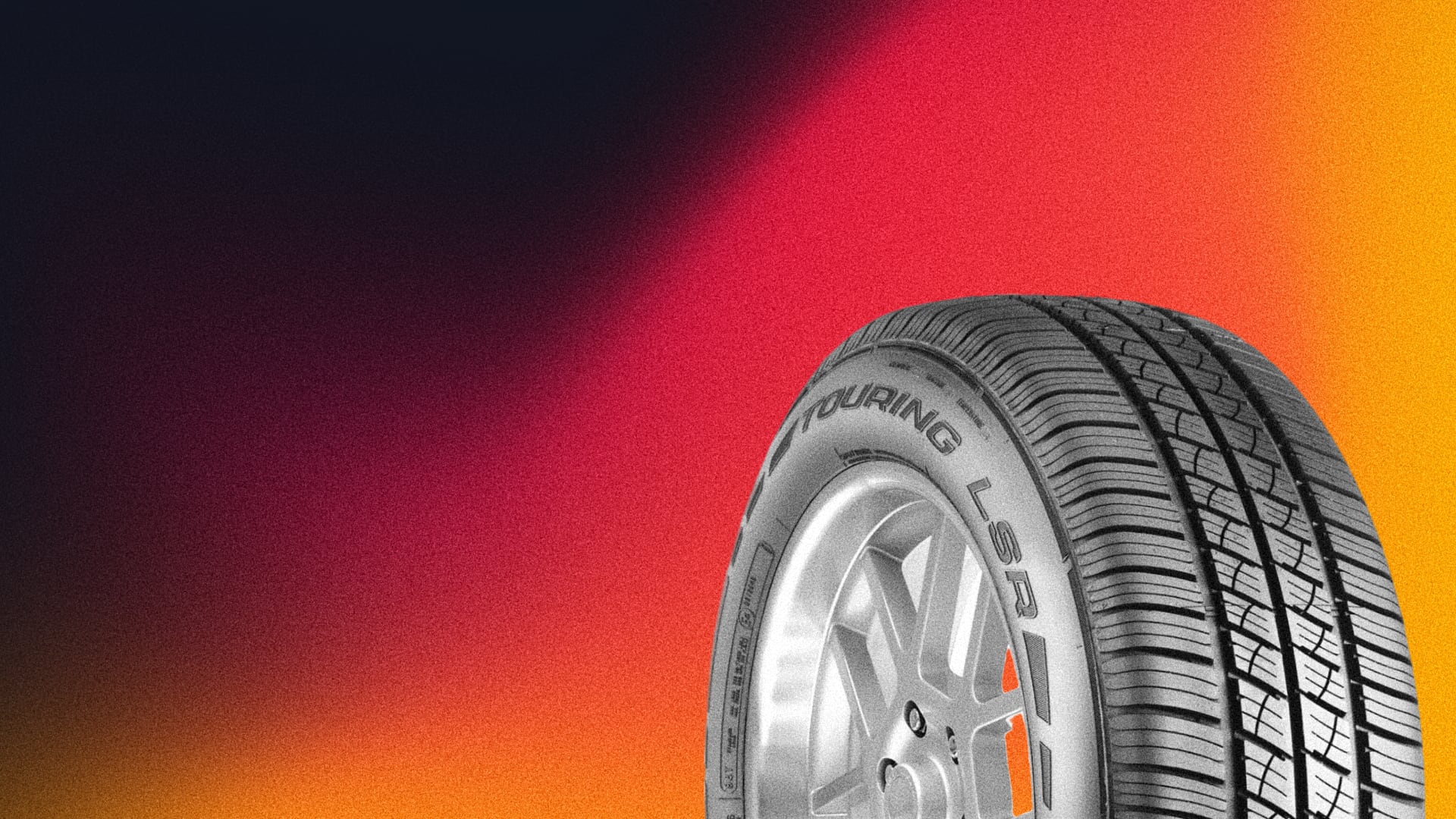 Mastercraft made a name for itself among the domestic tire manufacturers that provide consumers with lasting and affordable tires in the US. However, they went one step further to bring you a touring tire that can rival even the more expensive tires from renowned brands.
We wanted to investigate a bit more about these tires to give you a worthy piece of advice on whether you should pursue them for your coupe or sedan for year-long traction. So, if saving a few bucks on a worthy set of all-season tires sounds compelling to you, our Mastercraft Avenger Touring LSR review will lead the way!
Recommended
Mastercraft Avenger Touring LSR
If you are looking for a premium-level all-season touring tire at a convenient price, the Mastercraft Avenger Touring LSR beats the competition by far and brings driving refinement and comfort that are on the next level.
REREV may receive a commission for purchases made through links on our site. Learn more.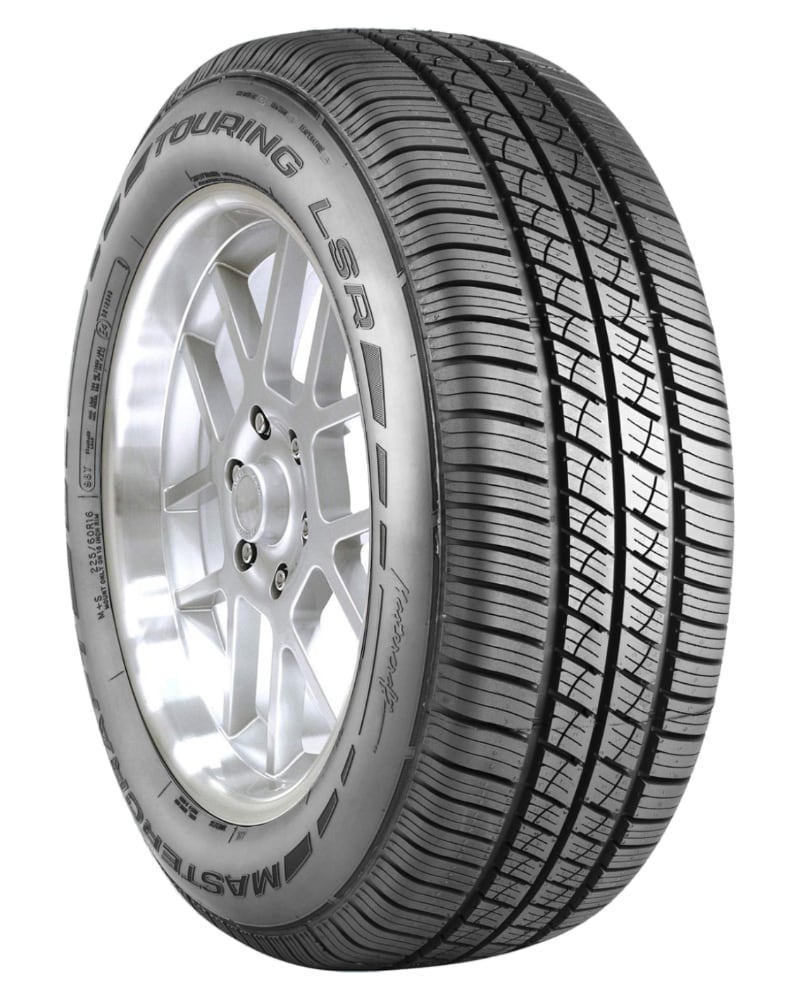 Why you can trust REREV's tire reviews: Our automotive expert researchers analyze tire specs, customer feedbacks and reviews from credible sources. This thorough analysis provides accurate information about tire performance, helping you make the best choice. Find out more about how we evaluate tires.
Key features and technologies
As a manufacturer that produces budget-friendly tires, Mastercraft invests quite a bit in tire research and development to give you durable all-season compounds. These tires feature a symmetric tread pattern which isn't exactly aimed for performance driving but will deliver great traction in the summer.
However, Mastercraft engineers also made these suitable for wintertime driving and wet roads, so let's briefly take a look into the main features:
Uniform center tread blocks
Multi-directional sipes
Deep circumferential grooves
Coupled silica and carbon compound
By looking at the tread compound and pattern, you can see that Mastercraft engineers invested much time and effort to come up with a tread optimized for year-long traction. Let's start with the center rib of the tire since it's uniquely designed in a uniform shape without any voids between the blocks.
This type of tread design improves dry traction with the maximized tread footprint on the road, but it's interesting how Avenger Touring LSR tires also deliver great wet traction. Although the center rib treads are continuous, they still have multi-directional sipes that work with circumferential grooves to dispense the water on wet roads.
So, it's a smart solution that should give you decent traction on both dry and wet roads. The tread compound itself is also on a level that seems impressive for this price range. Namely, you can count on silica material coupled with carbon compound to give you all-season traction with a more pliable tread material for colder weather.
Safety features
Safety comes first while driving, so these tires are equipped with proper features to reduce the chance of sliding on slippery roads. Moreover, hydroplaning is the biggest risk for tires that utilize continuous treads, since they need to have proper siping and grooves to prevent losing traction over a layer of water.
Luckily, you'll have 3 or 4 circumferential grooves depending on the tire's speed rating, and these channels lead the water away to prevent sliding and traction issues. So, a set of Mastercraft Avenger Touring LSR tires with a higher speed limit can even tackle wet roads at higher speeds without endangering your safety behind the wheel!
Speed ratings
You need to know the tire's speed rating to get a grasp of the speed limit that tires can handle. Driving above the speed index might lower the traction properties and noise isolation, so it's a good thing that Mastercraft thought of everything with these tires.
You can find the Avenger Touring LSR tires with three different speed index marks- "T", "H", and "V". The first means you can drive up to 118mph and still get the most out of safety features and traction in different weather conditions.
If that doesn't suit your preference, the Avenger Touring LSR tires with an "H" speed index can get you rolling up to 130mph. Finally, "V"-rated tires can handle speeds up to 149mph easily, so you can rest assured even on higher highway speeds.
Treadwear and durability
One of the most important characteristics that define a genuine touring tire is longer tread life, and Mastercraft Avenger Touring LSR gives you plenty of miles for a tire in the lower price range.
WIth Avenger Touring LSR tires with a "T" speed rating, you should easily get at least 80,000 miles out of these. On the other hand, "V"-rated tires feature a slightly different tread pattern, so these can last about 60,000 miles.
So, you can get considerable durability out of these, and the 780 AA UTQG rating of the larger trims confirms it. It means that tires were tested against low-quality touring tires as a test model and that they achieved at least seven times longer tread life.
Maintenance indicators
To help you keep track of the remaining tread life, Mastercraft included a wear indicator between the treads. We've seen a fair share of wear gauges that feature several wear indicators, but these just include the one that's visible as you reach the final 2/32 inches of tread.
It should still be enough to let you know about the moment when you should replace the tires with a new set. In other words, this indicator gets visible as the tread gets aligned with the bar, and you'll be entering the final 2/32 inches of the tread at this point.
Mastercraft Avenger Touring LSR traction performance
Knowing about the speed ratings and tread life simply isn't enough to get you into buying tires in this category. A proper touring tire should perform equally well on wet and dry roads, and even give you some traction in the winter.
So, our team tested how the traction of Avenger Touring LSR tires changes based on the road conditions, and we are eager to share the results with you!
Wet traction performance
On wet roads, Avenger Touring LSR tires give you a proper grip off all-season touring tires. Their performance on the wet is boosted through deep grooves and multi-directional siping. This grid of channels acts together to dispense the water, so you'll get even more wet traction than it's expected from tires in this price range.
Even wet cornering seems decent thanks to the shoulder tread sipes that evacuate water on the sides. You still shouldn't drive at extremely fast speed in heavy rain, but there's no reason not to feel safe on wet roads with Avenger Touring LSR tires mounted.
Dry traction performance
While the traction on wet roads is decent enough, it gets even better on dry roads. These tires are quite close to summer tires in terms of grip and handling precision, and it's due to maximized tire footprint that you can enjoy pleasant and responsive driving.
You can use these tires on your everyday ride without having to worry about tires squealing when making sharp turns. The compound remains stiff enough in the summer even though it's more flexible in the winter, so it's a perfect combination of tread material for decent dry performance.
Snow traction
If you live in a climate zone that only gets occasional light snow in the winter, these tires should be a great choice. The siping on these tires spreads in multiple directions, therefore creating biting edges that prove to be great in an inch of snow or so.
However, they are not the best solution for deep snow as they might slide all over the place. It can't be helped – these are mainly developed for driving in dry weather and on a rainy day at best.
While the tread compound remains pliable in the winter, heavier layers of snow could make the tire lose traction. The bottom line is – as long as you don't leave the road in case of light snow, you should be just fine with Avenger Touring LSR tires.
Off-road traction performance
Off-road driving capacity isn't the brightest trait of these tires, and it's not even a downside – touring tires aren't designed for demanding terrains. It's mostly due to the tread pattern that doesn't have deep biting edges to tackle the wilderness, but you should still be fine in some light sand or gravel.
Larger size trims of these tires can fit on some crossovers and SUVs, but it's not recommended to risk it by testing their off-road capabilities.
Noise and comfort
With a symmetric tread design and uniform center rib that takes most of the pressure and absorbs road vibrations, you'll be in for a quiet ride with these tires mounted. Don't be easily fooled in this segment – even the difference of a few dB makes all the change when it comes to noise isolation, and Mastercraft knows this.
So, they designed these tires to be quite comfy for driving on the road, while slight bumps shouldn't cause much of a problem either.
Competitors and alternatives
At this point, it's clear that these tires can't compete with touring tires in the same price range, but rather with more expensive tires. So, there are not that many worthy rivals considering the price tag, but here are some obvious alternatives to Mastercraft Avenger Touring LSR:
Goodyear Assurance AS
Yokohama AVID Ascend GT
Mastercraft Avenger Touring LSR price range
The price of these tires is in a reasonable range, but it might slightly differ depending on the size trim. So, you can get a single 14″ tire for around $70, and a single 19″ tire costs around $110 for tires with a "T" speed rating.
Still, it's more than a reasonable price range considering the performance traits, while you can get an even lower price by using rebates and discounts!
Warranty details
The warranty package on these tires starts with a mileage warranty that's got you covered for 60,000 miles with tires that come with "H" or "V" speed ratings, or 80,000 miles for "T"-rated tires!
You also get a 45-day road test satisfaction guarantee that gives you the right to return the tires and replace them for another Mastercraft set if you are not completely satisfied. Finally, the materials and workmanship warranty gives you a free replacement during the first 2/32″ of the tread.
Compatible vehicles
You can mount these tires on passenger cars, minivans, crossovers, and even some smaller SUVs. However, our team wanted to give you a few examples of compatible vehicles with Avenger Touring LSR tires:
Audi A3
Audi A4
Cadillac STS
Ford Fusion
Chrysler LeBaron
Dodge Avenger
Dodge Caliber
Lexus IS300
Nissan Altima
Plymouth Grand Voyager
Toyota Camry
Our take
Making a final verdict based on the review results was quite easy for our team – Mastercraft Avenger Touring LSR tires offer great traction performance and considerable driving comfort for a budget-friendly price.
So, you shouldn't judge them by the cheaper price, since Mastercraft aimed to make them affordable for everyone, yet capable of delivering a worthy all-season performance.