RAM 6.4L (392 cu in) firing order — what is it?
Elevating power and precision with the RAM 6.4L firing order.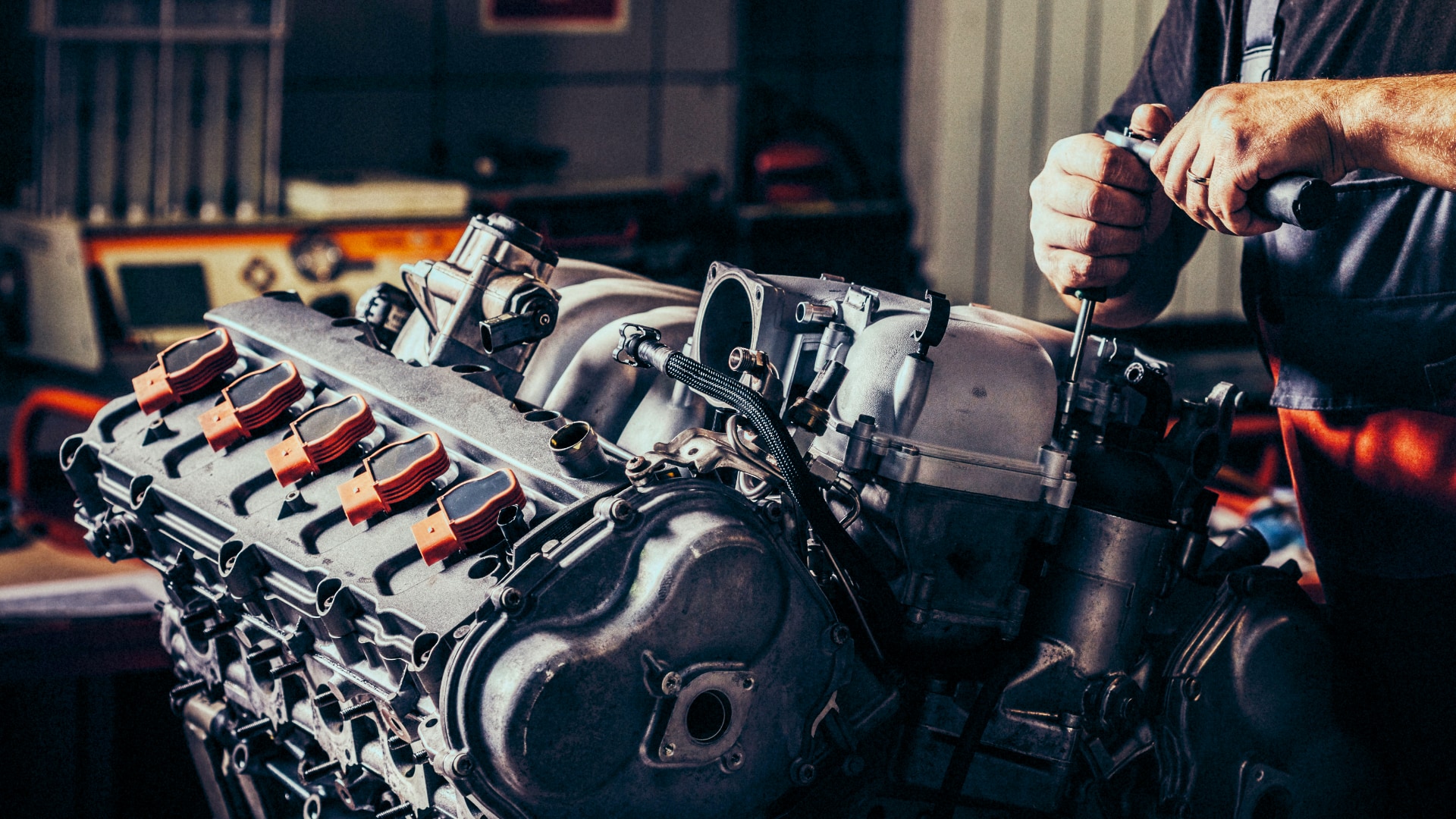 Among all the HEMI V8 engines in RAM's lineup, the 6.4-liter makes one of the best options. It's widely regarded as one of the best HEMI engines ever made by the Chrysler group, but it still requires frequent check-ups.
So, this guide on the RAM 6.4L (392 cu in) firing order should give you all the instructions you may need to properly maintain it. We'll go over the firing order and the cylinder layout of the engine to help you check the cylinder's plugs and coils and prevent misfires.
RAM 6.4L firing order
The most important thing to note is that the RAM 6.4L firing order is 1-8-4-3-6-5-7-2 which is the same firing sequence that the rest of HEMI V8 engines use. That means if you check the engine's cylinder in this exact order, you'll immediately be able to spot the misfiring cylinder or check for oil leaks.
To do that, you also need to know the cylinder numbering for this particular engine. We'll help you with that in the next section so you'll know where to start when applying the RAM 6.4L firing order.
RAM 6.4L cylinder diagram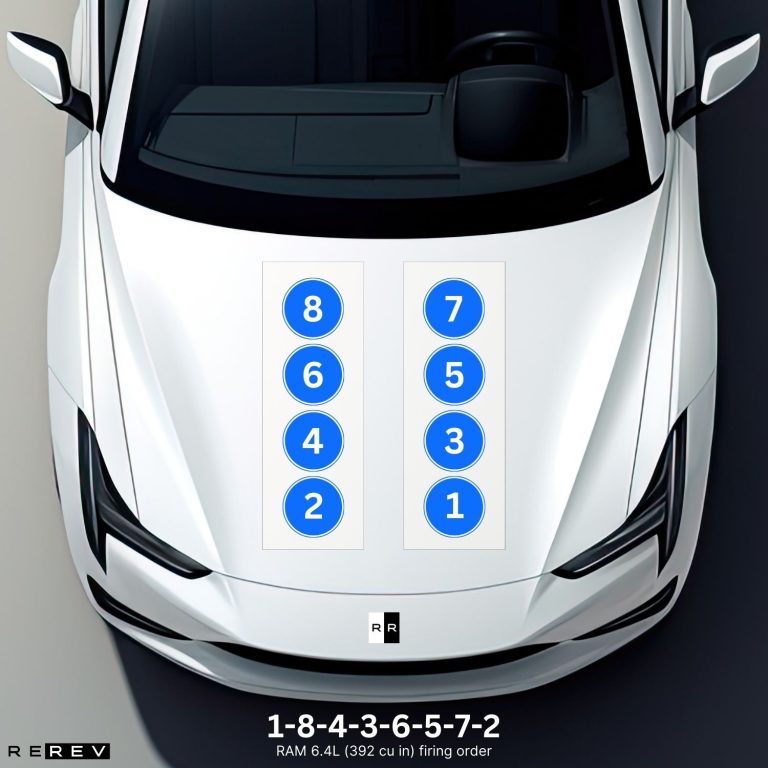 Since this is a HEMI V8 engine, it's important to note that there are two cylinder banks within the engine bay. The one with the first cylinder is the right cylinder bank or the driver's side cylinder bank with cylinders 1, 3, 5, and 7.
The other cylinder bank houses cylinders 2, 4, 6, and 8, so you can use that to identify each of the engine's cylinders and check them based on their firing position. Please note that the cylinder numbering sequences we've mentioned for both banks are viewed in the front-to-rear perspective, so the front cylinders of both banks are the first and the second cylinders.
RAM 6.4L vehicle applications
We'll wrap up this guide with a list of all the vehicles powered by the RAM 6.4-liter HEMI V8 engine. Since the engine is not only used by RAM cars, there are other models included on the list as well, so here's what it looks like:
RAM 2500
RAM 3500
Dodge Durango SRT
Jeep Wrangler Rubicon
Jeep Grand Cherokee
Jeep Grand Wagoneer
As you can see, the engine has also been used by a variety of Jeep and Dodge models aside from RAM trucks.
Our take
Ultimately, the 6.4-liter engine is a true beast and it lasts well over 200,000 miles if you take the necessary maintenance steps. Now that you are familiar with the engine's firing order, we are confident you'll make it run for even more than the estimated mileage rate.