Jeep 2.0L (121 cu in) Turbo firing order – what is it?
Turbocharged performance with the Jeep 2.0L Turbo firing order.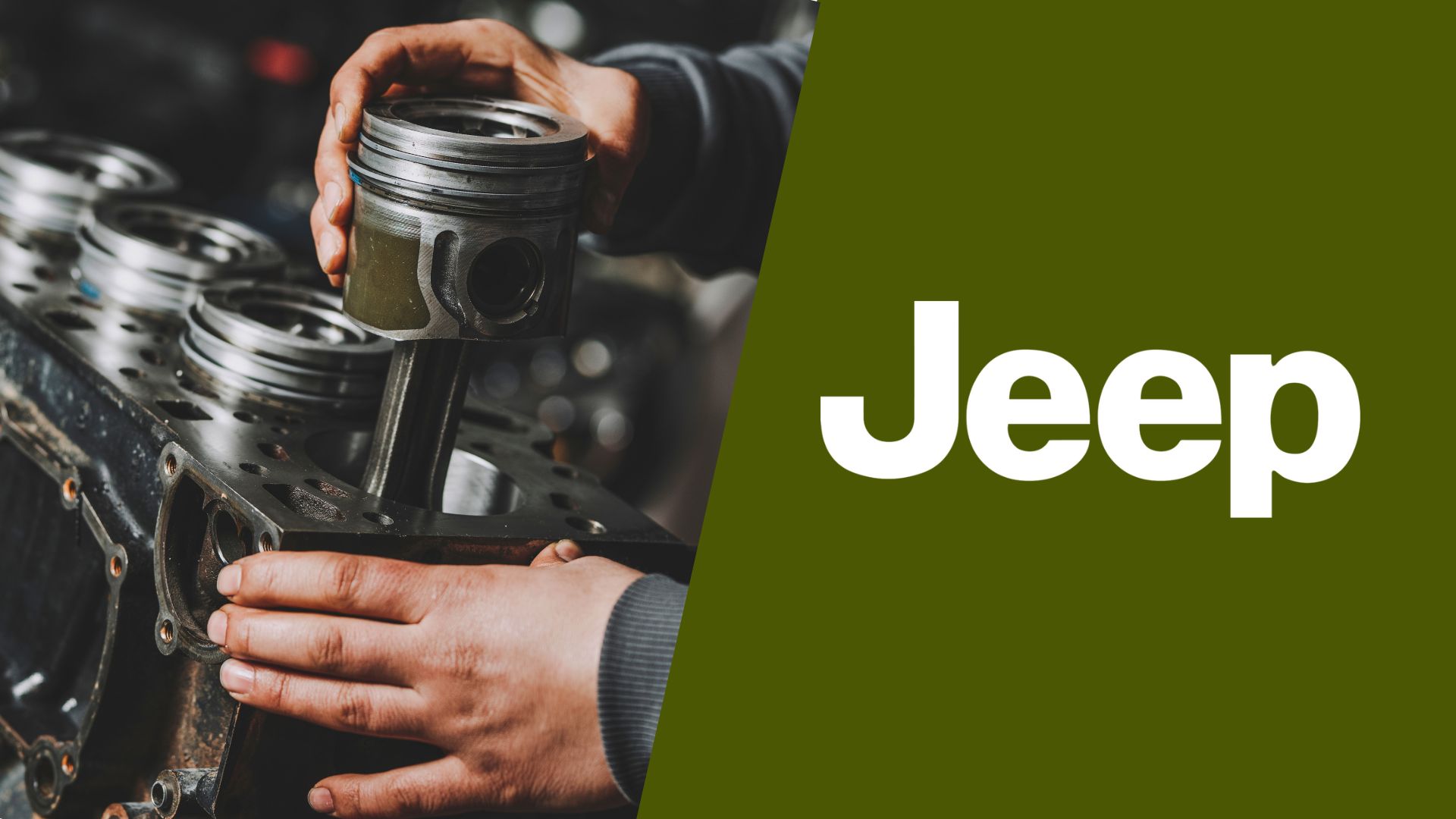 In the past few years, Jeep was looking for a replacement for its old-school base V6 engines, and something new came up their alley. It's the new 2.0-liter turbocharged four-cylinder, which isn't the first time Jeep used four-cylinder cars after the 2.0-liter and 2.4-liter inline engines.
So, our team wanted to give you a tour of the main engine specs including the Jeep 2.0L (121 cu in) turbo firing order to give you a helping hand when checking the spark plug wires, coils, or potential oil leaks. After we go through this guide, you'll learn how to inspect each cylinder of hte engine the right way, so let's get into it.
Jeep 2.0L Turbo firing order
The Jeep 2.0L Turbo firing order is 1-3-4-2, and it's the same base firing sequence that Jeep used on its previous four-cylinder engines. However, this one is the first to be turbocharged in Jeep's lineup which made drivers wonder if the firing sequence is possibly different.
The forced induction doesn't make it any different which is a good thing since this is a very balanced firing order that's standard for four-cylinder cars and it's easy to remember. But, why do you need this in the first place?
Jeep 2.0L Turbo cylinder diagram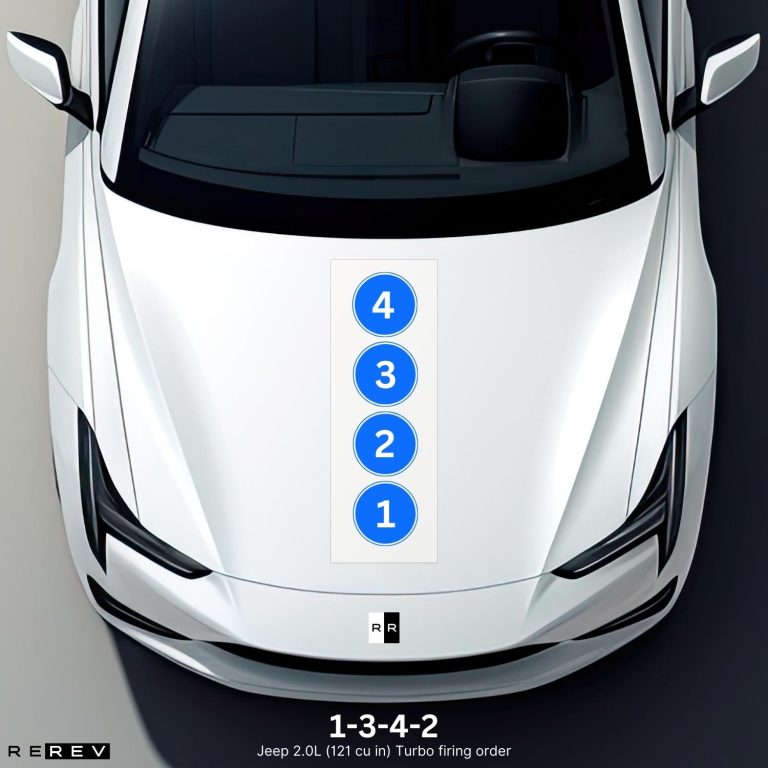 The 2.0-liter Turbo engine is still fairly new in Jeep's lineup, but it doesn't mean you shouldn't check up on the plugs and coils every once in a while. That's why you need the firing order of the car coupled with the layout of the engine's cylinder numbering to properly inspect them in order.
Luckily, it's easy to do on a four-cylinder since these engines have an inline configuration which means the cylinders go 1 to 4 from front to rear.
Jeep 2.0L Turbo vehicle applications
Ever since the introduction of this engine, Jeep started adding it to more vehicles year after year. So, let's see which Jeep models have the 2.0-liter turbo under the hood, along with a few other vehicle model brands:
Jeep Wrangler JL
Jeep Cherokee KL
Jeep Grand Commander
Jeep Compass
Jeep Grand Cherokee
As you can see, it became a standard member of Jeep's lineup of engines and it can even be found in the Maserati Levante, Dodge Hornet, and Ram Rampage.
Our take
Well, there you have it – we've given you a fair share of insight on the 2.0-liter turbo engine's firing order, cylinder layout, and a few notes on the engine itself. While this is special in Jeep's offer and still pretty new, keep the firing order in mind just in case you need to do some minor checkups or repairs.