Ford 6.4L (389 cu in) Power Stroke firing order — what is it?
Unraveling the mechanics behind the Ford 6.4L Power Stroke firing order for optimized driving.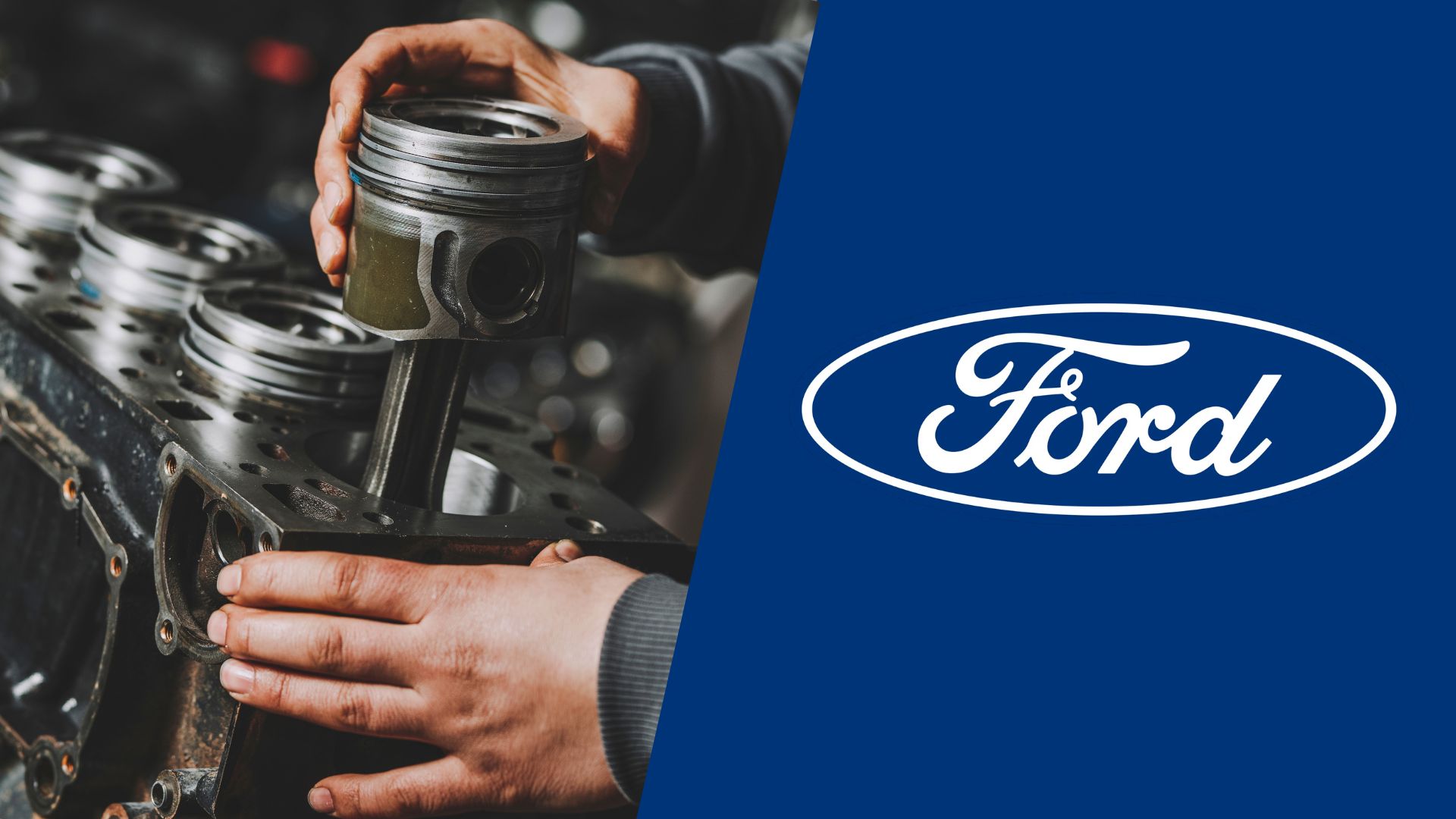 If you own a vehicle with Ford's 6.4-liter Power Stroke, that's already an upgrade from the old 6.0-liter diesel engine. However, these are very different from their petrol counterparts in terms of the Ford 6.4L (389 cu in) Power Stroke firing order, and that can sometimes be a bit confusing.
Not to mention that the cylinders are differently arranged within the engine so our team decided to give you an all-around guide on this. We'll discuss the firing sequence and mention all the relevant details of this engine for easier repairs.
Ford 6.4L diesel firing order
We know how frustrating problems with diesel engine rough idling can be, so let's get straight to the point. The Ford 6.4L diesel firing order is 1-2-7-3-4-5-6-8 and it's the same as it was for the previous 6.0-liter Power Stroke.
However, this engine is a bit different from the original Power Stroke as it comes with two turbochargers instead of one, and there's a variable geometry turbo for even power distribution.
So, that means more work for checking both turbos if they need to be repaired and this one uses a different diesel particulate filter than the original Power Stroke.
Ford 6.4L cylinder diagram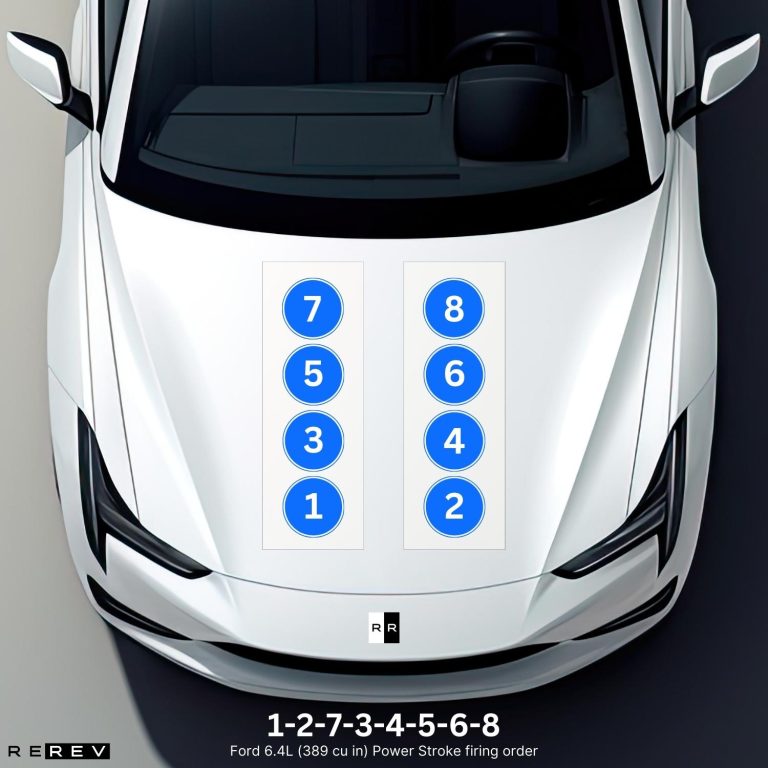 Unlike the regular V8 petrol engines of that time, the diesel Power Stroke has a slightly different cylinder diagram. Once again, we have two cylinder banks, but this time Ford divided it through "even" and "odd" cylinder numbers.
So, you have cylinders 1, 3, 5, and 7 on the passenger's side, and cylinders 2, 4, 6, and 8 on the driver's side. This is all looking from the radiator towards the rear end of the engine.
With this in mind, you can approach the engine's repairs and follow the arrangement of the cylinders to check for any issues.
Ford 6.4L vehicle applications
This engine was rather short-lived and it appeared in quite a few Super Duty trucks between 2008 and 2010. So, here's a complete list that will help you ensure that you'll be able to use the mentioned firing order for engine repairs:
Ford F-250 Super Duty
Ford F-350 Super Duty
Ford F-450
The engine was later substituted with the 6.7-liter Power Stroke engine and this diesel option came as a more tow-friendly option for Super Duty trucks up to the F-550.
Our take
As it turns out, the 6.4-liter Power Stroke was one of Ford's diesel engines with the shortest production span, but that doesn't make it any less popular for the F-Series truck family.
With the help of this guide, you can hopefully resolve any minor issues with the engine's firing and ensure that you use the right firing order for this powertrain.