Ford 3.3L (203.8 cu in) firing order — what is it?
Delve deep into the engineering marvel of the Ford 3.3L firing order.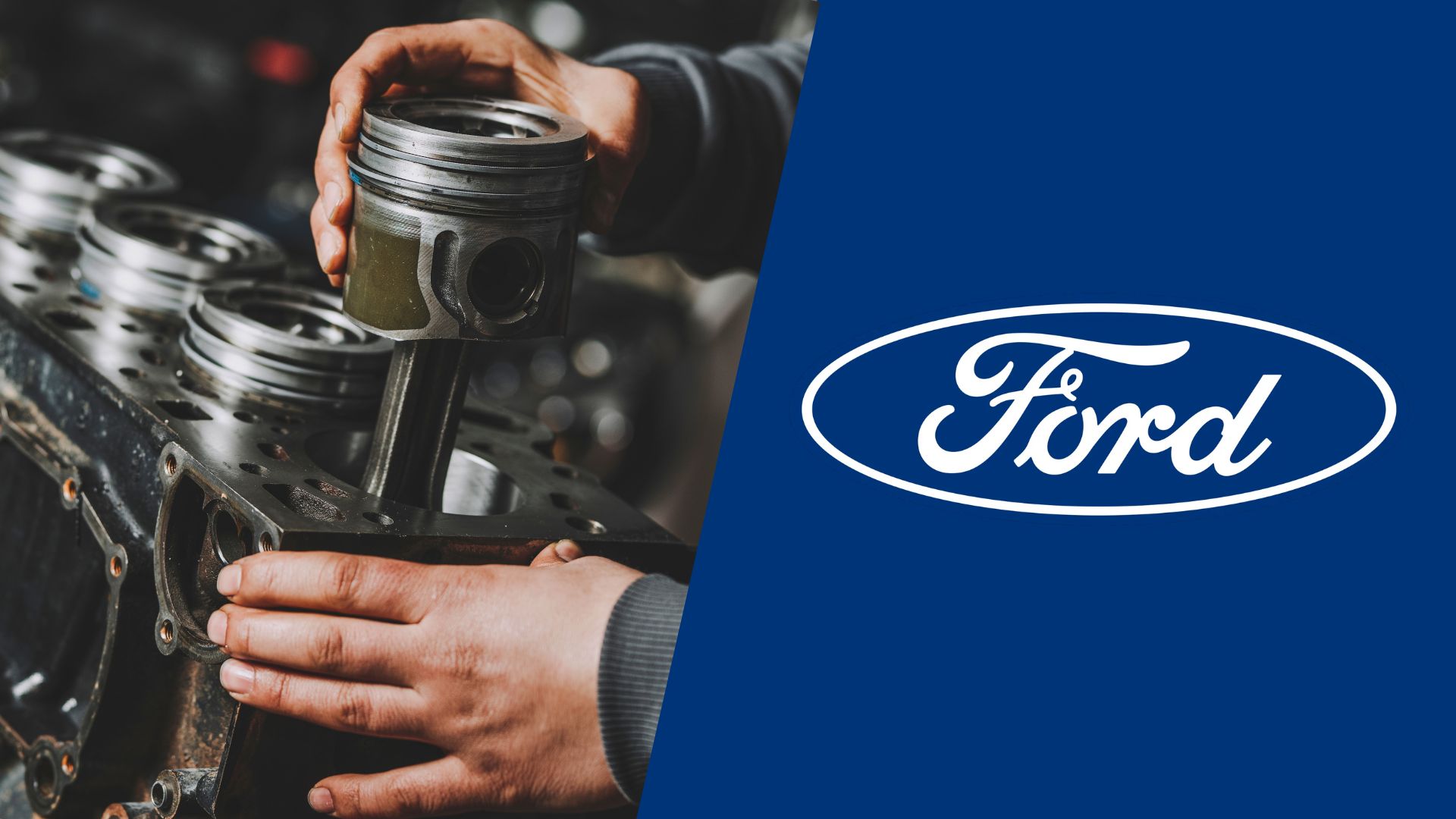 If you own a latest-gen F-150 or Explorer with some slight running or misfiring issues, you'll probably need to know the Ford 3.3L (203.8 cu in) firing order. After all, it was placed as a base engine option for Ford's production cars in 2018, and it replaced the previous 3.5-liter Duratec.
However, the firing sequence may not be as you'd expect from Ford's V6 engine, so keep on reading as we'll discuss the sequence and the cylinder positions in further detail.
Ford 3.3L Duratec firing order
The Ford 3.3L Duratec firing order is 1-4-2-5-3-6 and it's the same as for other Duratec V6 engines with a similar capacity. However, it's important to note that this is a naturally-aspirated V6, and there's an earlier version of Ford's 3.3-liter straight-six engine with a different firing order.
So, when you look up the 3.3L firing order, it's easy to get confused by it and misinterpret it by replacing it with the straight-six 200 cu in engine. Don't worry though, we'll show you the differences in the next few sections.
Ford 3.3L straight six firing order
The firing order for Ford's 3.3-liter straight-six is 1-5-3-6-2-4, so it's quite different from the 3.3L Duratec engine. Also, the cylinders are arranged differently since this engine is a straight-six, and the Duratec has a V order.
It's not so easy to mix these two up though, since the straight-six was produced back in the 60s and 70s, and the V6 is a more recent one used in the mid-2000s and 2010s.
Ford 3.3L cylinder diagram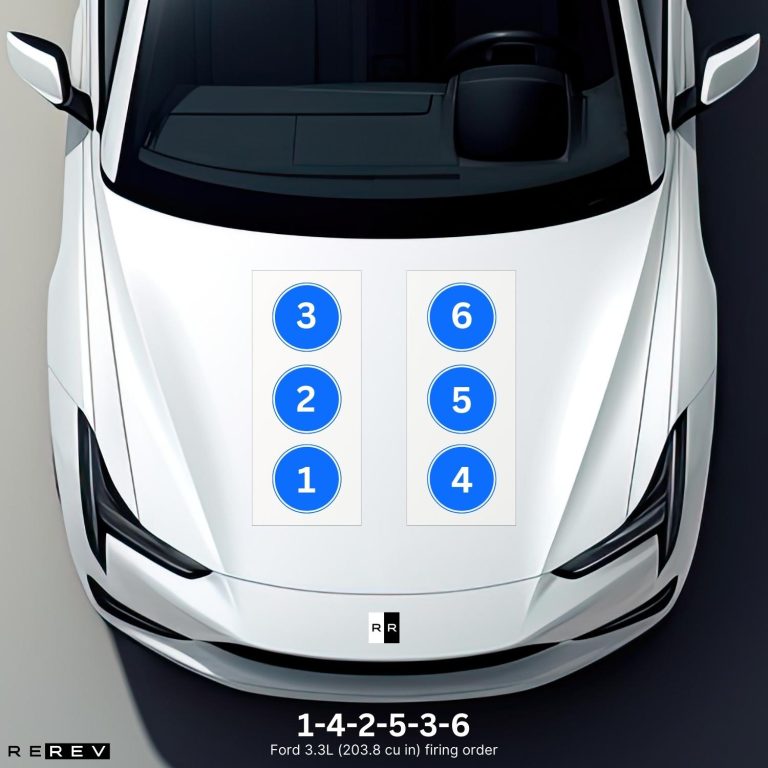 While the straight-six order goes from 1o to 6 in a straight line, the 3.3-liter Duratec has a different cylinder arrangement.
It has two cylinder banks, so you can see cylinders 1 to 3 on the right side, and cylinders 4 to 6 on the left side, from the perspective of the front of the engine.
Ford 3.3L vehicle applications
The 3..3-liter straight-six engine only went into the Mustang from 1968 to 1970, and the Duratec V6 was used in a whole lot of other vehicles during its production. So, here's a complete list containing all the vehicles with Ford's 3.3-liter 203.8 cu in engine:
Ford Explorer Hybrid
Ford F-150
The engine was also used in Ford's police interceptor vehicle from 2020 to this day, which is an interesting fact.
Our take
Well, there you have it – we've successfully outlined the differences between Ford's early 70s 3.3L straight-six and the more recent 3.3-liter V6.
We hope you'll be able to use this information to your advantage by properly taking care of the Duratec engine now that you know more about its firing order and arrangement.