Who makes Everstart batteries?
Learn about the manufacturer of Everstart batteries.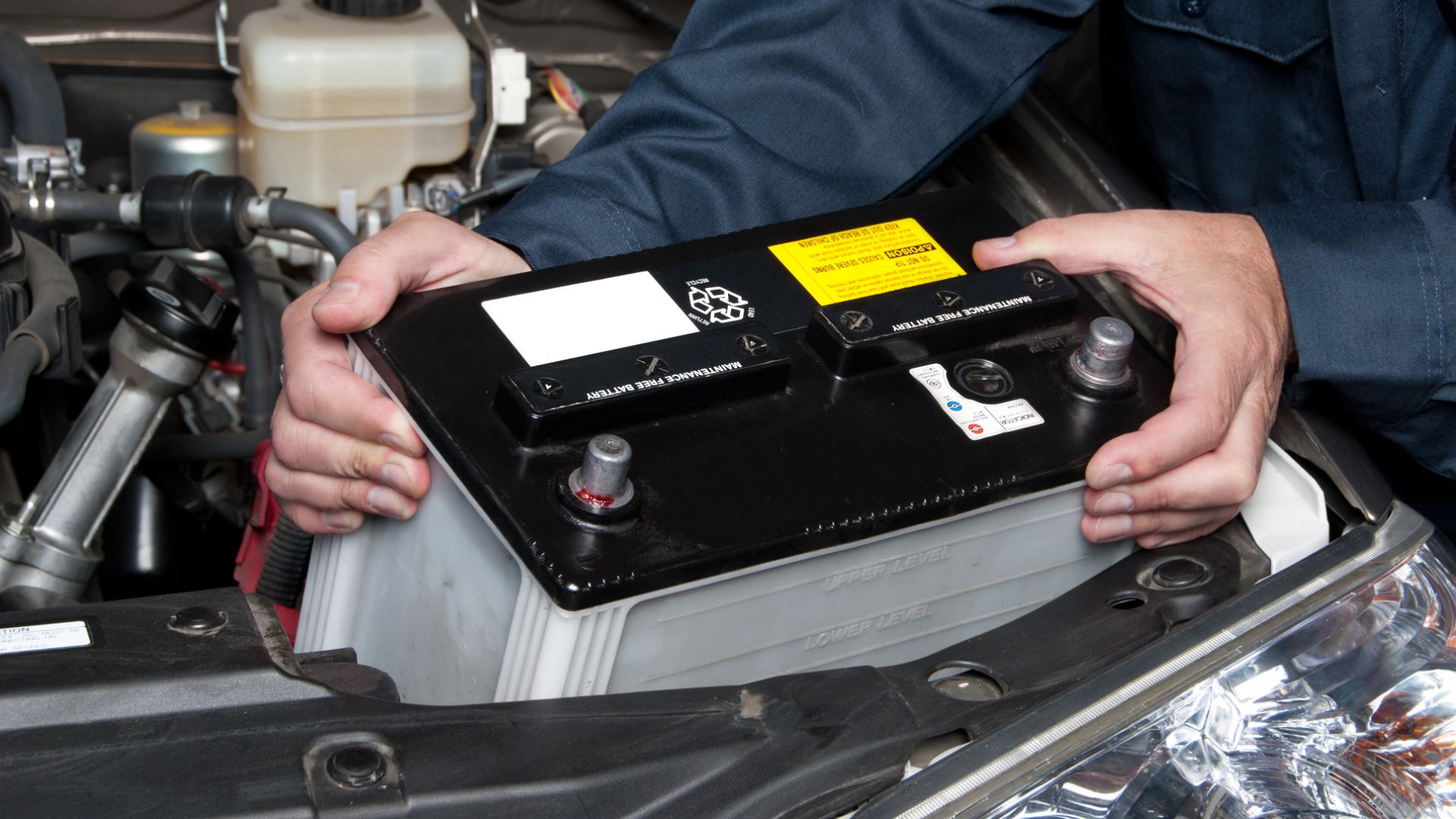 The electric vehicle industry depends heavily on the quality of batteries available. As people travel long distances where charging stations are unavailable for miles, it is essential to have batteries you can trust to not disappoint at the wrong spots and times.
Everstart batteries are common among EV users as they are affordable and high-quality. They also require low maintenance and are long-lasting. But who makes Everstart batteries?
Johnson Controls is the manufacturer of Everstart batteries. The brand is a dynamic technological and industrial company focusing on automation, efficiency, and control.
Aside from the Everstart batteries, Johnson Controls also produces other market-moving vehicle batteries. This article explains the selling point of Everstart, the available types, the cost, and tips on getting the best one off the shelf.
Types of Everstart batteries
Everstart batteries come in two types: absorbed glass mat (AGM) and flooded cell. They are lead batteries containing a reacting electrolyte solution that produces electrons, and a reverse current charges them.
AGM battery
AGM batteries have a glass mat separator that acts like a wick, taking the electrolyte solution between the battery plates. The fiberglass stores the electrolyte in saturated forms in a suspended or dry form instead of a liquid state.
The advantage of the AGM type of battery is that the electrolyte, which is quite dangerous, cannot spill if the battery is tipped to its side or the casing is damaged. They are excellent for use in cases where maintenance is hard to execute.
Flooded batteries
On the other hand, flooded batteries generate a current through a circuit attached to lead plates that bond with battery acid. The battery uses carefully measured liquid electrolytes, which you must adequately maintain for the battery to deliver its optimum best.
Flooded batteries are cheaper than AGM batteries and are a fantastic option for grid energy storage and backup power usage. However, since they contain free fluid, they stand the chance of leaking from damage. The lead electrolyte is dangerous, causing chemical burns if it touches the skin and causing permanent blindness if it reaches the eyes.
The fluid electrolyte also evaporates and freezes in extreme weather. The batteries require routine and thorough maintenance to prevent ugly scenarios. When used correctly, they last longer and give excellent service.
Therefore, when choosing which type of Everstart battery to buy, consider the topology of your area, your intended use, and your budget. If you can afford it, AGM batteries will cater to your needs without issues like traditional flooded batteries.
Are Everstart batteries only for EVs?
Everstart batteries come in five different varieties for different vehicles. They are:
Automotive batteries
The automotive batteries from Everstart rose to importance with the increase in popularity of the electric vehicle. These batteries have a longer lifespan compared with some market competitors and even more than the other types of Everstart batteries.
Everstart's automotive batteries release short bursts of high-power output and are used in fully electric or hybrid cars and trucks. They rank as the fifth-best car battery as of 2022.
Leisure batteries
Leisure batteries are meant to supply steady power over long periods for a sometimes long range of usage. They are predominantly used in boats, off-road vehicles, and recreational vehicles.
Everstart leisure batteries are respected for their resilience. They can hold out against rough conditions and acute vibrations, reducing the chances of you getting held up or stuck somewhere because of a slip or juggle.
Multi-sport batteries
Multi-sport batteries are one of the safest batteries available because of their seal. They come with a spill-proof design, protecting equipment and riders from the effects of the liquid spilling within in the case of an accident. They also do not require maintenance.
These batteries are mostly used in motorcycles, all-terrain vehicles, and recreational vehicles such as sea-doos, snowmobiles, and personal watercraft. Everstarts' multi-sport batteries are made with a unique material that combats corrosion, enabling them not to be affected much by the water and still providing all the services a multi-sport battery should provide.
Asides from being very resistant to corrosion, the Everstart multi-sport batteries can suffer abuse from immense usage without losing power capacity for a long time.
Marine batteries
Marine batteries, as the name implies, are used on boats, jet skis, sailboats, and other watercraft vehicles. They are specially designed to withstand the pounding and vibrations atop the water.
Everstart marine batteries are great at withstanding the harsh conditions of the marine environment, especially corrosion-inducing humidity and saltwater.
Tractor batteries
Tractor batteries are one of the most rugged batteries you can find. They adopt this ruggedness to cope with the bumps, volts, and vibrations that accompany operating them with other equipment in farms where the terrain is uneven.
Everstart's durable tractor batteries are suitable for use in backhoes and tractors. You should not expect them to last as long as regular automotive batteries, but they perform pretty well for this type of battery. They hardly overheat or get damaged even when producing high power outputs for long periods at once.
How long do Everstart batteries last?
Johnson Controls built the Everstart batteries to be rugged, reliable, and long-lasting. The term long-lasting is relative to different factors, mainly vehicle and battery type.
Some vehicles, especially luxury and cruise vehicles, put a lot of strain on the battery to provide power for an extensive array of components spanning more than the average amount of light bulbs, extra electronic safety features, and recreational ones. They tend to drain battery power faster, needing battery replacements quicker than the regular vehicle with basic features.
On average, Everstart batteries can last for three to five years with the proper care. If you use your car often, with the full support of all electronic components, you should expect the battery to stay within its warranty date.
Drivers give testimonies about the durability of Everstart batteries. Some drivers who can maintain the battery well use it for seven years before getting a mandatory replacement. You have to know how to care for it to make it last longer than you should expect from the average battery.
How much do Everstart batteries cost?
Everstart batteries' price varies according to the type, kind, and size you seek. Everstart's AGM batteries cost more but last longer and are safer than the flooded cell batteries, which are cheaper.
The leisure and tractor batteries are the least expensive, with starting prices of $25 and $29, respectively. Marine batteries cost the highest, with the smallest size costing $70.
How do I identify a fresh Everstart battery?
When buying a battery, you have to be careful to avoid buying one that has been sitting on the shelf for too long. Stale batteries degrade as they age.
Charging them restores the power, but you cannot compare their efficiency with that of a fresh battery. They last longer and need replacements quicker than necessary, making you spend more.
You can identify how long an Eversttart battery has been sitting on the shelf by looking at the date code. You can find the code stamped on the battery case or battery label.
The date code starts with a letter of the alphabet between A and L, followed by a number. The alphabets indicate the month the battery was made. A stands for the first month in a year – January, B stands for February, and so on.
The number following the alphabet indicates the year of manufacture. For instance, if the number is 8, the battery was manufactured in 2008. Putting the two interpretations of the date code together, you get the month and year of production.
What other battery brands do Johnson Controls make?
Johnson Controls manufactures a range of other excellent battery brands. These brands include Continental, Delkor, Heliar, LTH, OPTIMA, and VARTA batteries. These six are all automotive batteries with great ranking in the global market.
They also make complete battery systems and Lithium-ion cells specifically for electric and hybrid vehicles like the Daimler's S-Class 400 and Ford Fusion.
Our take
Johnson Controls makes Everstart batteries and other battery brands targeting electric and hybrid vehicles. The Everstart trademark is most famous for its budget-friendly cost, efficiency, durability, and lifespan. With the proper care, Everstart batteries can last for seven years, two years more than the average lifespan of such batteries.
Johnson Controls also makes other battery brands, but none is as versatile as those of the Everstart line. Everstart batteries exist for every vehicle, whether it moves on land or water.
What battery brands are made by Johnson Controls?
Continental, Delkor, Heliar, LTH, OPTIMA, and VARTA are automotive battery brands manufactured by Johnson Controls. The company also makes specialized batteries for hybrid and electric vehicles for car manufacturers like Ford.
Is EverStart a good brand?
Everstart is a fantastic and famous brand, thanks to its pocket-friendliness and durability. Drivers testify to its effectiveness and excellence.
What country are EverStart batteries made?
EverStart batteries are made in the U.S., Canada, Ireland, and South Korea. The company headquarters is in Cork, Ireland.
Who makes batteries for Walmart car batteries?
Johnson Controls makes batteries for Walmart. The batteries Walmart offers are priced well against the competition and are of high quality.