How long do oil changes take? — explained
Determine the optimal oil change frequency.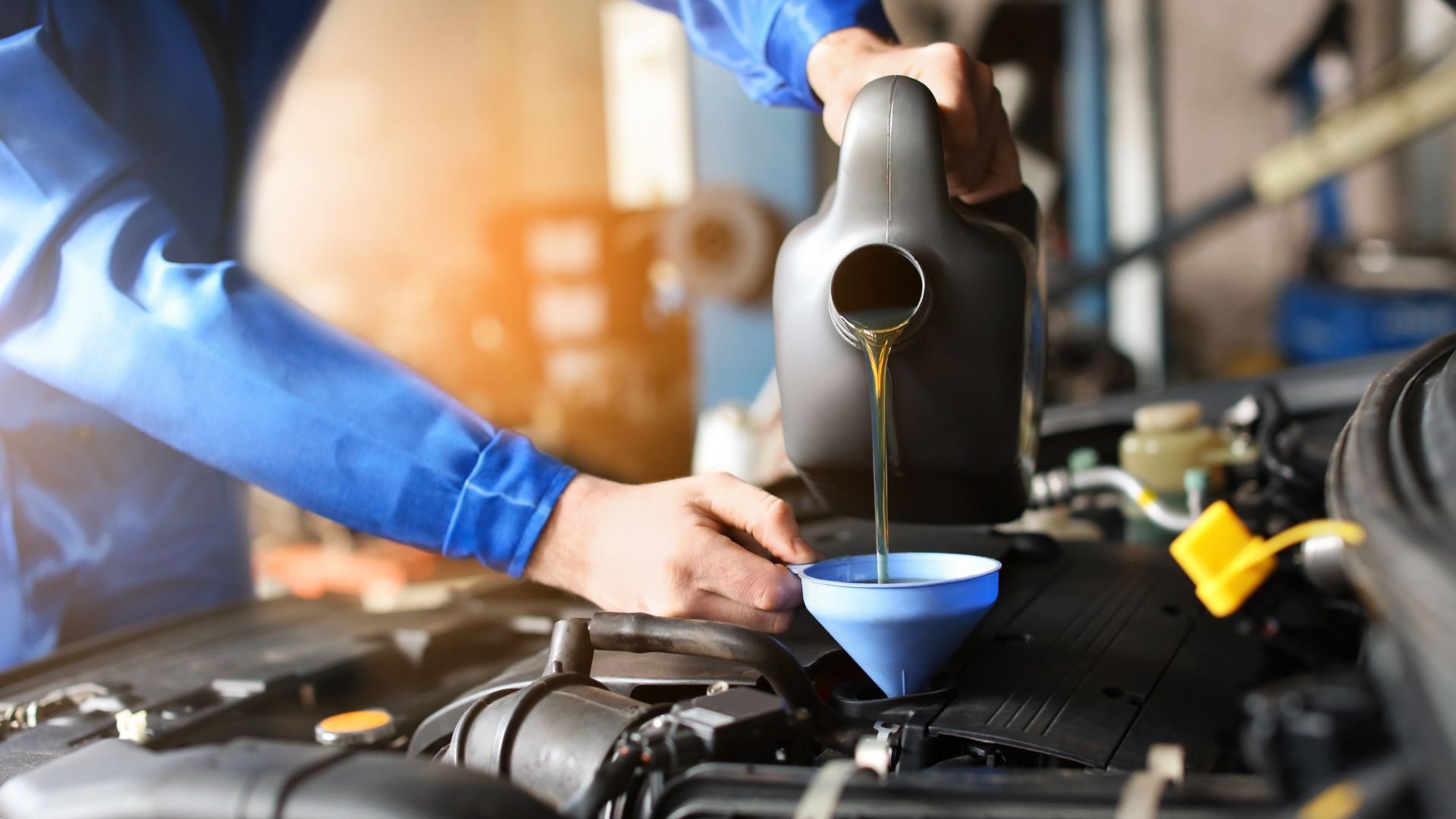 Preventive maintenance, such as regular oil changes, is among the most crucial things you can do to ensure the engine is well lubricated and keep your vehicle running smoothly.
A few variables affect how long an oil change takes. Are you performing a DIY oil change or taking it to a shop? You might take a little longer if you change the oil yourself, especially if you only do this as often as your vehicle requires. Oil change pros, especially those at "quick lube" shops, change the oil daily and are typically skilled at doing it quickly.
Therefore, expect to wait between 15 and 45 minutes if you bring your car in for an oil change. It may only take 15 minutes if you get your vehicle to a quick lube facility and are examined immediately. Generally customers who planned their service or arrived earlier than you are typically served first.
What is required during an oil change?
A proper oil change involves replacing the old oil and adding new oil. During oil changes, you also remove the old oil filter and replace it with a new one which prevents junk from entering your engine and enables the oil to be managed appropriately.
It might be difficult and untidy to change the oil. Although getting your oil changed professionally may seem expensive, the cost of the oil (up to 5 quarts) and the filter are already included in the pricing, not to mention the time and hassle you'll save by hiring an expert instead of doing it yourself.
Can I change the oil myself?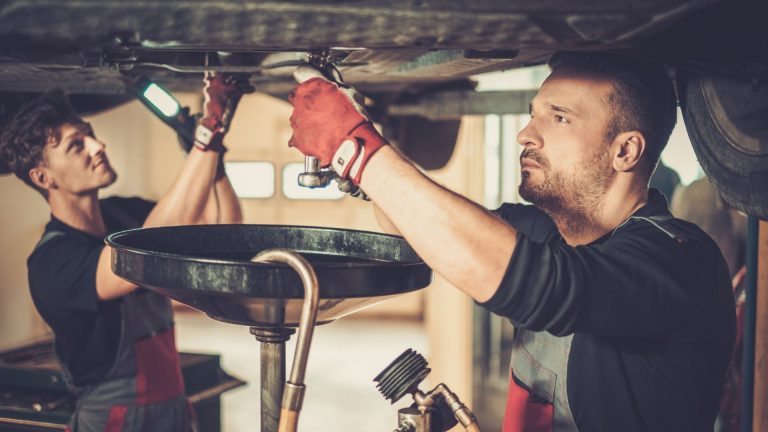 Yes, you can change the oil yourself. Although changing your oil is feasible, a professional job usually takes less time. DIY oil change might take up to an hour or only 30 minutes if you have the right equipment, adequate skill, and a good garage layout.
Nevertheless, it is doubtful that you can change your oil more quickly than a professional, if only because the expert typically changes oil daily. However, it might allow you to save money.
How to change the oil on your own
Here are some steps to follow if you prefer to change the oil yourself:
Grab the necessary oil, filter, and your owner's manual.
To make the oil less viscous and slightly lower the temperature, start the car and let the engine run for 5 to 10 minutes.
Put the car in Park, then use a hydraulic jack to lift it onto a flat, level surface.
Drain the oil from the engine.
Clean the filter chamber, removing the old filter.
To help ensure that your system is leak-free, install the new oil filter along with O-rings.
Add fresh engine oil using a funnel.
Start your car's engine, then let it run for a while—this aids in the new oil's proper circulation in the engine.
Check the oil level with a dipstick after turning the engine off and letting it cool for a while.
Keep a record of the oil change to know when to replace it.
How often should I change my oil?
While it has always been conventional wisdom to wait three months or 3,000 miles between oil changes, this is a generic and out-of-date notion. Many cars function well after 3,000 miles, even though regular oil changes are necessary to keep your vehicle running smoothly and preserve the warranty.
Every vehicle, including cars, trucks, and sport utility vehicles, has unique specs and demands for oil changes. While some cars may go up to 10,000 miles on the extreme between oil changes, others only need them every 1,000.
However, before traveling up to 10,000 miles without an oil change, getting advice from a mechanic at your local repair shop is essential. Regardless of the road conditions, it is also crucial to closely pay attention to your vehicle's odometer and any oil monitoring devices it may have. While also following the drain interval recommendations specified in your owner's manual.
Symptoms of low engine oil
If you're unsure of when you made the last oil change, keep an eye out for the following while driving:
Loud clanging noise in the engine.
Oily odor coming from inside the car.
More frequent visits to the gas station to fill up.
Shaking while idling because of the high amount of friction.
The most typical symptom is a consistent, loud engine noise. The engine runs correctly when the oil is clean, and the engine will squeal if the oil is not changed as of when due since it needs to be adequately lubricated by fresh oil.
What type of oil do I need?
Now that you know the recommended oil change intervals, it's time to choose the ideal oil for your car. Your owner's manual provides the precise weight of oil required for your vehicle. The viscosity of your oil at the recommended operating temperatures is indicated by the weight of the oil, such as 5W-20 or 10W-30.
Oil viscosity refers to how easily it flows against resistance. Because cold oil is thicker, it offers more resistance to your engine. The free motion of the crankshaft will be impeded by excessively thick oil. Due to the engine's potential loss of power and difficulty starting, fuel consumption may rise.
What happens if I don't change my car's oil?
The lifespan of your engine and other parts can be increased by regularly changing your oil. Like most individuals, you've driven your car for several hundred miles past the suggested range. What happens if you don't replace your oil precisely when it needs to be changed? While occasionally exceeding the advised interval may go unnoticed, it might have negative repercussions over time.
Sludge builds up in your engine because of using old oil, which turns opaque and dark black. It can eventually lead to friction spots, clogged parts, and engine seizures. Despite the intense nature of the circumstance, it is crucial to maintain fresh, clean oil that is prepared to lubricate all the moving parts of your engine.
What happens if I change my car's oil?
Regular oil changes are essential for maintaining the engine's health, which improves your car's overall performance. An oil change ensures the following:
It keeps the engine cool
The engine contains many moving elements that can rub against one another and create friction. The likelihood that the engine will overheat and malfunction increases with the amount of heat produced. The engine oil keeps the engine smooth, maintaining such parts lubricated to avoid engine failure.
Eliminate impurities
Clean oil will lessen the accumulation of sludge inside the engine. A change of oil is essential because if too much sludge enters the engine, it could accelerate corrosion and result in other issues that could result in engine wear.
Reduces your gas consumption
Using dirty oil makes the engine work harder and uses more petrol. However, the engine will work less hard if the oil is clean, resulting in less gas consumption. As a result, you'll eventually benefit from considerable fuel savings.
Our take
In recent times, finding inaccurate information on vehicle maintenance online seems inevitable. Questions like those about oil changes could have a variety of various solutions available.
What is the actual time required for an oil change? 30 to 45 minutes, to be precise.
You can prepare yourself with the knowledge necessary to maintain your car's engine by quickly reading through the article again to review the questions and answers connected to oil changes.
Can I drive my car right after an oil change?
Yes, you can drive your car right after an oil change. Engine performance is significantly decreased by tainted or diluted oil. Ensure your vehicle receives regular maintenance from qualified experts if you want the best horsepower, torque, and mileage.
Why does an oil change take so long?
Gravity performs most of the job, aside from your technician. Because of this, most of the time spent doing an oil change involves waiting for the oil to drain. Your mechanic will typically check your engine after changing the oil to ensure everything is in working order.
What happens if I top my Oil rather than change it?
Adding fresh, clean oil to the system can not resolve the problems emanating from the existing unclean oil. Just like it would have if you hadn't added any fresh oil, it just contaminates the clean oil and gradually raises the internal pressure of your engine. Make sure your oil is changed entirely by a competent professional in a secure setting when the time comes.