Can you mix premium and regular gas? — explained
Uncover the truth about mixing premium and regular gas.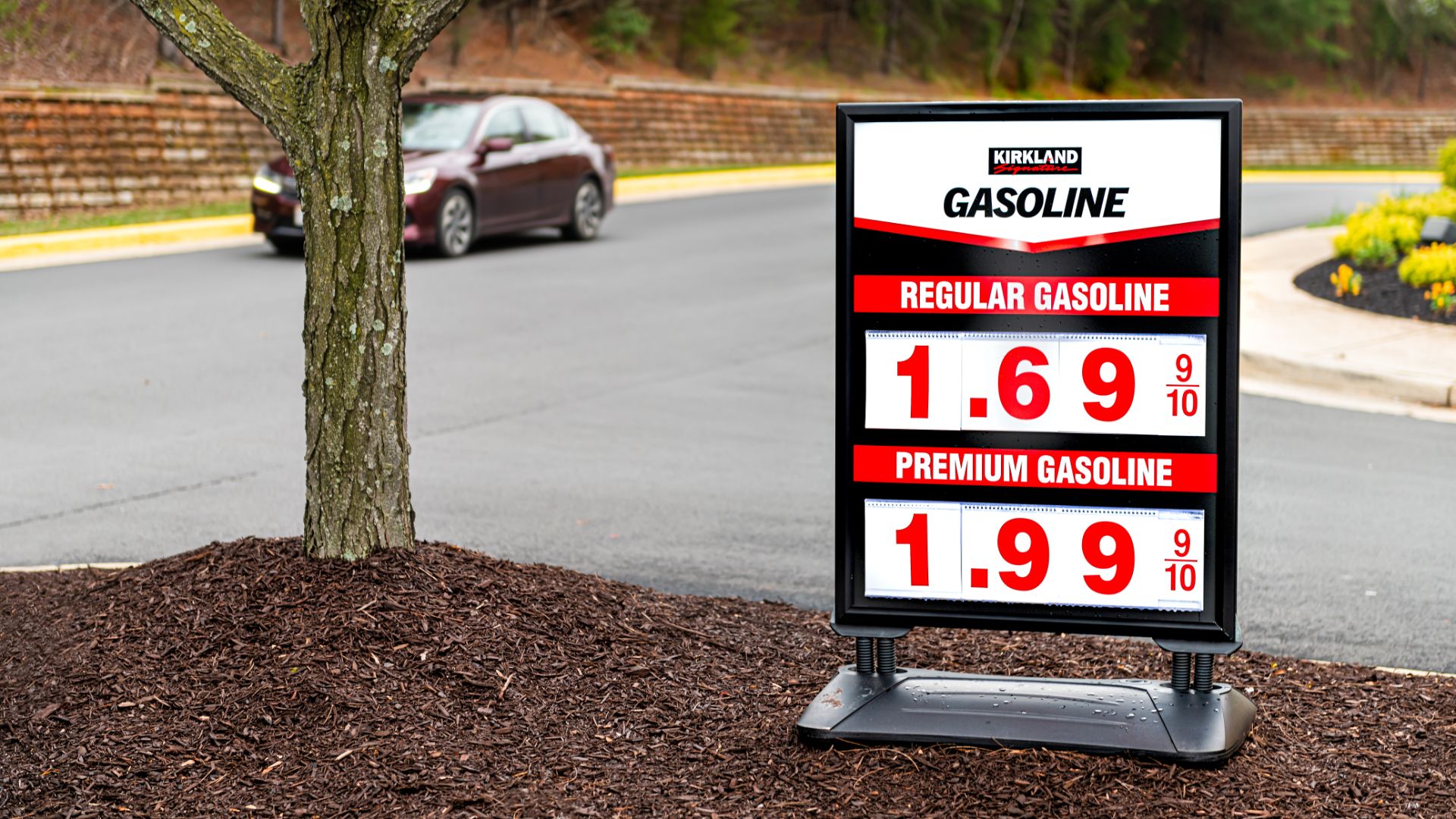 It's a common situation that you drive to a gas station just to see that it doesn't offer premium gasoline. If you are regularly using only premium gas, the big question might pop up in your mind – can you mix premium and regular gas?
You can mix premium and regular gas if using premium gasoline was only recommended by the manufacturer. However, if it's required to use premium gas, it's best to use premium fuel without ever mixing the octane levels. To clear all of your doubts, our team made this guide and tested
The story behind recommended fuel type
The main difference between regular and premium gasoline is in the octane level. While you shouldn't mix gasoline and diesel fuels, it's not much of a big deal if you mix gasoline with different octane levels. Still, the best way to check is by simply looking at the owner's manual, or the back of the gas tank cover.
There are two possible situations – either the use of premium fuel is recommended for your vehicle, or it's required. High-octane fuel is often required for sporty vehicles with high-performing engines and high compression rates.
In this case, since the engine is put under more stress, high-octane fuel reduces the chance of the engine knocking. Knocking sounds from the engine is always dangerous, and rod knock is one of the worst scenarios. So, manufacturers have taken precautionary measures to prevent any of the potential engine knocking sounds.
They made it obvious you should use high-octane fuel or premium fuel in this case. Octane levels go from 87 to 89 and even as high as 94. The higher the octane level in fuel, the less chance you have of experiencing engine knocking. It's because the fuel is more heat-resistant so there's no chance of premature combustion.
Gasoline octane ratings and fuel levels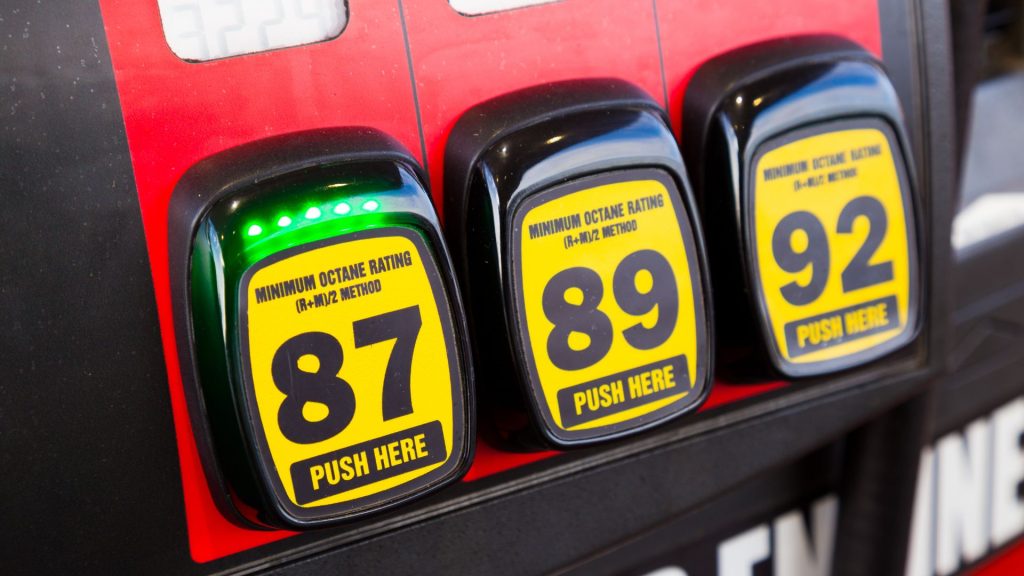 So, vehicles with high-performance engines require using premium fuel, and it's a bad decision to mix it with lower-grade fuel in this case. But, what is a premium-grade fuel? As mentioned, it mostly depends on the octane levels, so here's how things look in the US with the fuel grades:
Octane level 87 – regular fuel
Octane levels from 89 to 90 – mid-grade fuel
Octane levels from 91 to 94 – premium fuel
Don't be surprised even if you see the octane 100 mark on the gas station, although the general octane level for premium fuel is about 93. If you use a lower-grade fuel in the car that requires premium fuel, it could lead to premature combustion before the end of the piston's stroke.
It affects engine valves and triggers engine knocking sounds that are dangerous for the engine. However, most modern cars nowadays use the ECU to adjust the fuel injection cycle. The computer adjusts this cycle once you refill the fuel, so it shouldn't lead to engine knocking like in the old days.
However, if you have a faulty ECU, it could lead to engine damage even though it's rare these days. What you can expect, on the other hand, is a lower engine performance and increased fuel consumption. It's ultimately not recommended to use regular fuel in a vehicle that requires premium fuel.
What happens if you mix regular and premium fuel?
We've all been there – you might sometimes miscalculate the mileage and end up at a gas station sooner than you anticipated. If you've used 93 octane fuel and have some leftover fuel in the tank, and the gas station only offers 87 octanes, you might be in a dilemma.
Well, if the manufacturer only recommends the usage of premium fuel, the truth is – it's not a big difference. In this case, the mix of both fuel types in the tank will result in a new octane rating, closer to 89. You won't notice much of a difference driving your car.
You can test the fuel consumption and performance of your engine by using a full tank of 87 and then using a full tank of 93 octane fuel. It won't harm your engine in any way, and it's not as dangerous to do so when compared to vehicles that require premium fuel.
Is it worth it to use premium fuel if it's only recommended?
If your car doesn't require premium fuel, you may now be in a dilemma about whether to keep using it. It's a bit more expensive than regular fuel, and if you pass high mileage every year, the difference might be notable.
Well, you might see a slight decrease in fuel consumption or feel like your engine performs better, but even if it does, it's just a slight difference. So, if your engine doesn't need premium fuel, you can mix fuels or only use lower-grade fuel without any consequences for your engine.
On the other hand, you should refer to your car's owner's manual to see if it requires premium fuel. It's best to have a piece of mind and not risk it by mixing fuels in a car that has a high compression ratio. Usually, engines with a compression ratio of 9.5:1 or higher require premium fuel and it's not wise to use regular fuel in this case.
Never mix petrol and diesel
With the computerized fuel injection in modern cars, it's a rare occasion that mixing gas types will hurt your engine. However, you should never mix petrol and diesel, so make sure to pay attention to this while at the gas station.
If this accidentally happens to you, don't start the engine as it still might be possible to empty and flush the fuel lines before the fuel gets into the engine. Putting petrol fuel in a diesel-powered engine will immediately cause engine damage due to differences in fuel texture. On the other hand, putting diesel in a petrol engine will also cause similar problems, but it might run a few extra miles.
Either way, you should have your car towed instead of trying to start the engine if you mix petrol and diesel fuel.
Our take
In the end, it seems that many drivers are wondering about the question "can you mix premium and regular gas". After extensive research, we hope that this guide will be enough to clear your doubts. If you can't reach another gas station and the one you find yourself at only offers regular gas, don't hesitate to pour it in the tank if your car doesn't require premium fuel.
On the other hand, even if the damage won't be as bad as before the ECU controlling the combustion, don't risk it by putting regular fuel or mixing fuels in a car that requires a premium one.
Will mixing gas mess up my car?
Mixing gas won't mess up your car if the manufacturer didn't state the importance of using just premium fuel. If you are driving a high-performing car with a high compression rate, it's better to just stick with premium fuel.
Can you alternate premium and regular gas?
You can alternate premium and regular gas in case the manufacturer of your vehicle only recommends using premium fuel. It won't harm your engine, nor will it make much of a difference in terms of performance and fuel consumption.
What's the point of premium gas?
The point of premium gas is in its high octane level which is more heat resistant than lower-grade fuel and it prevents premature combustion and knocking in high-performing engines.