What are directional tires? — explained
Explore the benefits of directional tires for enhanced performance and safety.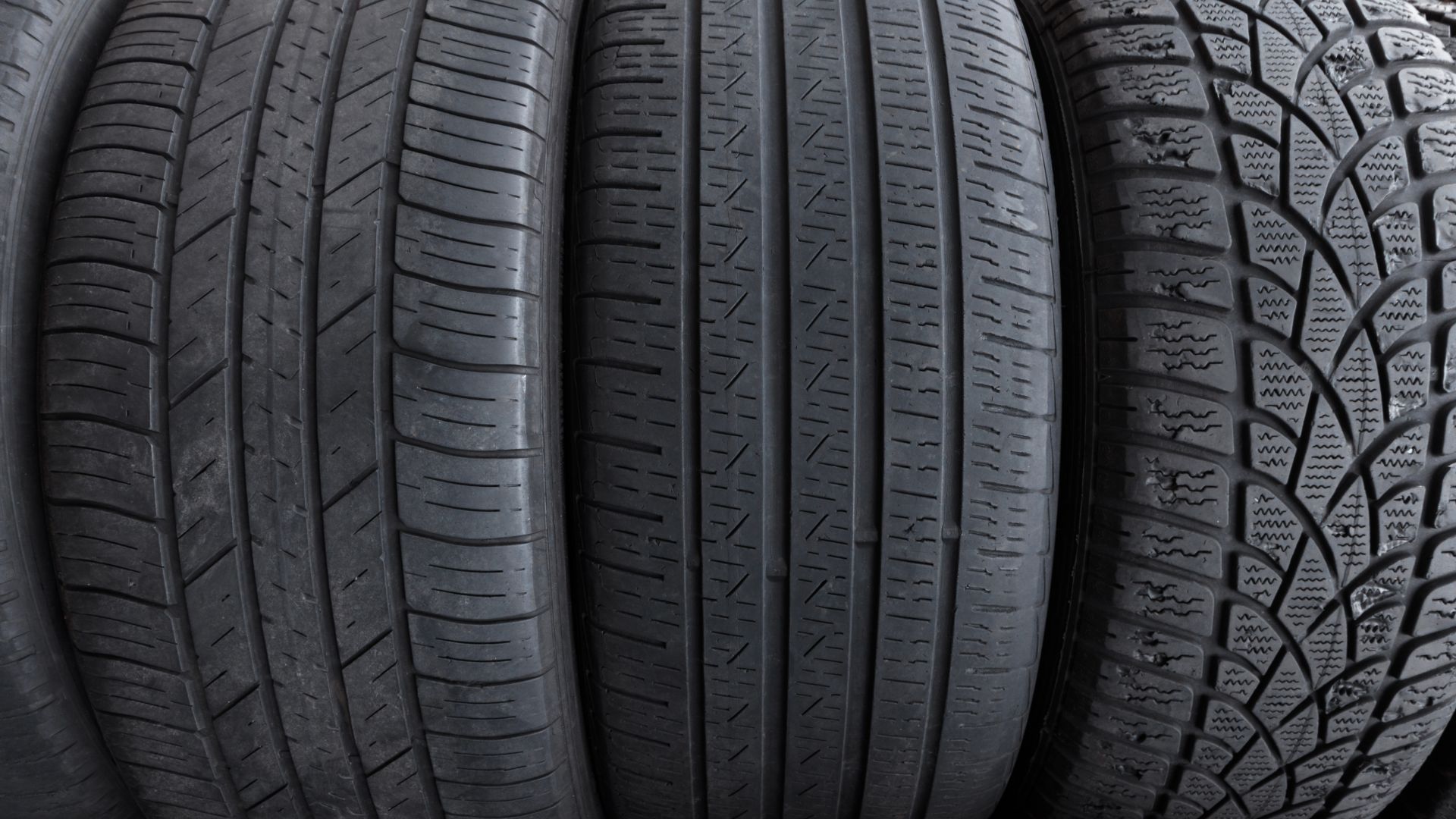 Many different types of tires exist in the auto industry, each with its unique purpose and style. What they all have in common is they do not necessarily need a special arrangement during fitting, except it's a directional tire.
Directional tires require a certain degree of care during installation to ensure they work as intended. Their tread pattern is designed in a way that allows it to rotate in only one direction. Therefore, any mistake in the arrangement will spell disaster for the driver.
This article explains what directional tires are, their method of operation and how to get the most out of them.
What is a directional tire?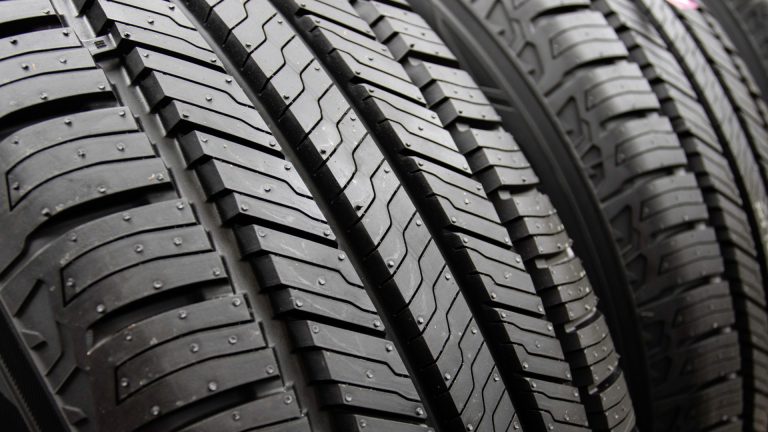 Directional tires are also called unidirectional tires, made mainly for performance vehicles. Their distinguishing characteristic is their tread pattern which is fashioned to rotate in one direction only. The tire's tread lateral channels and voids all point forward and down, with the channels running like two waterfalls and joining on opposite sides, forming a Y-looking pattern.
The most common way to identify a directional tire is by looking at its centre rib. Their centre rib is solid and distinct, giving it more rigidity and stability during high speeds. You can see how asymmetric performance-oriented tires have similar center rib design through the Bridgestone Alenza AS Ultra review. Still, the difference in the direction that the channels and tread voids are facing will tell you if it's a unidirectional tire, or if it can be rotated in several directions.
Why use a directional tire?
The primary purpose of directional tires is for use on sporty cars that frequent wet roads. The arrow-shaped pattern of the directional tire helps with displacing water out of the tire faster than the regular tire as it does not impede the water flow in any way. The arrangement makes them one of the few tires with the best protection against aquaplaning.
Therefore, if you get a directional tire, you will have no problem driving about on wet roads as the chances of your tire losing traction are minimal, thanks to the V-shaped tread.
Moreover, directional tires have less rolling resistance. The result is better fuel efficiency when compared with other tire types. They also give superior handling at high speeds, which is why most sports and race cars use directional tires to ensure their win.
Demerit of the directional tire
Directional tires are made with special rubber compounds, costing much more than regular passenger car tires. Also, the tread life is shorter, mainly due to the fact that rotation is a very stressful and relatively costly venture.
Since most drivers only swap the front and rear tires on the same side to save time, and money and avoid stress, the durability of the compound used to make these high-performance tires is never truly put to the test. These two factors, cost and tread life, keep most drivers from acquiring directional tires for regular use.
How do I know if my directional tires are installed right?
Since directional tires have specific sides of the vehicle they should be fitted to, it is essential to identify which tires are for the left part of the vehicle and which ones are for the right. To give clarity, manufacturers include an arrow on the sidewall of the tires to point drivers in the right direction.
To know if your directional tires are correctly mounted, check this arrow. The arrow must point towards the front of the vehicle if properly mounted.
What will happen if my directional tires are mounted backward?
If the arrows on the sidewalls of the directional tire face the back of the vehicle, the mounting is wrong. The effect is undesirable as it robs you of all the benefits of having a directional tire.
You will not have the aquaplaning resistance or incredible performance the tires are known for. Continuous driving of the directional tires mounted wrongly can induce quick and uneven wear, making the tire pretty useless to you and a potential hazard at specific points.
How do I get the most out of my directional tires?
The key to using directional tires to their optimum level lies in the tire rotation. Front and rear tires do not wear at the same rate, mainly due to weight distribution. You can swap the tires on the front and back wheels of one side of a vehicle sporting directional tires.
However, if you want to cross the tires to opposite sides, you must take the tires off, flip them, and remount them before swapping. It is a stressful procedure and may or may not be necessary, depending on what reason you use for wanting to switch them in the first place.
Which season is directional tires best for?
Directional tires are supposed to be suitable for any weather and season, as they are built to give exceptional performance. They are revered for their excellent handling on wet roads, making them the ideal tire for seasons with plenty of rain.
As high-performance tires, directional tires still deliver excellent service during dry spells in seasons with less rainfall. They give the experience of a professional driver on the track, mainly when driven on dry roads in dry seasons. They also provide better handling, which keeps you safe at high speed.
Though they should not be compared to winter tires, directional tires still hold out in terms of performance during the winter. Their tread pattern aids in providing extra traction for the snow.
The tread pattern design determines how much traction the tire will have moving on the snow. You can describe directional tires as all-season tires since they operate well in every condition.
However, directional tires are best appreciated on wet roads, making seasons with plenty of rain like the summer. Drivers who commute in notoriously wet areas like Hawaii find directional tires to be very useful and life-saving on slippery roads.
Are non-directional tires the opposite of directional tires?
Non-directional tires are the opposite of directional tires as they do not have specific directions which must be installed for them to work correctly.
The tread pattern on non-directional tires allows you to install and rotate them without considering which side they are being placed on. Directional tires are a cheap alternative to directional tires, with their significant advantage lies in their longer tread life. Aside from that, non-directional tires have no other major merit above directional ones.
Directional tires give better handling, performance and hydroplaning resistance. They also look better, with their more distinctly aggressive look and strong centre rib. Its high cost and shorter tread life due to the complexity involved if one has to rotate them make non-directional tires more prevalent in mainstream traffic.
Are radial tires directional?
Just like directional tires, radial tires have less rolling resistance, less vibration and more stability. Because of this, some drivers think radial tires are directional tires.
Radial tires are of two types: multidirectional and unidirectional. The multidirectional radial tire behaves almost like the regular tire in terms of the direction of use. In contrast, the unidirectional tire shares the same characteristic as directional tires.
Therefore, radial tires are not necessarily directional tires. Only its unidirectional type can be classified as a directional tire because they share the same characteristics with similar markings.
How noisy are directional tires?
Directional tires get pretty noisy as they age because they wear unevenly. In terrible cases, they also include steering wheel vibration with the noise.
To avoid this noise issue with directional tires, wheel alignment and tire rotation must be done correctly. They still make a little more noise than the average non-directional tire, but it is a small sacrifice to pay for better performance and safety.
Why do directional tires wear faster?
Directional tires wear faster due to the limitation on their rotation.
There are different ways to rotate regular non-directional tires with not many restrictions on the movement of tires forward, to opposite sides and backwards, or a mix of the three. On the other hand, directional tires are severely limited in the arrangements they can be placed in to yield good results. Since they need to be in a specific direction, as designed by the manufacturer, special care has to be taken to ensure the tire is facing the right direction. Failure to follow the right direction can be the leading reason for an accident. It's also among the causes of tire cupping, so that's another safety concern to be aware of.
Most drivers take the easiest route for rotation: taking the back of one side to the front of the same side and vice-versa. These limited rotation angles make directional tires wear faster than non-directional ones since it experiences almost the same wear characteristics each time it's rotated.
Our take
Directional tires are just as their name suggests: tires that require a specific direction to provide excellent service. These high-performance tires offer superior grip, especially on wet roads.
Despite their cost, they are a safe option in areas where rain is plentiful. They will keep you safe from the slippery road and give you that feeling of being on track and in control.
What happens if directional tires are on wrong?
If directional tires are mounted the wrong way, they will not provide the performance they are known for, instead becoming a potentially dangerous setup that can lead to accidents. Directional tires must be mounted the right way to get the best out of them.
How do you know if a tire is directional?
You can tell if a tire is directional by looking at the sidewall. Directional tires have arrows pointing in the direction a directional tire should face engraved on their sidewall. They also have a strong center rib.
What's the difference between directional and non-directional tires?
Directional tires should be mounted in a specific direction, while non-directional tires can be placed anywhere and in any order. Directional tires are superior among the two, but non-directional tires are more durable since their arrangement for rotation is more flexible than that of directional tires.
How does rotating a tire help wear?
Rotating tires aid in evening out the wear on the tires, thus extending tread life. Directional tires do not get as many rotations because of the direction restraint, implying that they wear faster than regular non-directional tires.