Water spots on the car won't come off — how to remove
Remove stubborn water spots from your car's surface.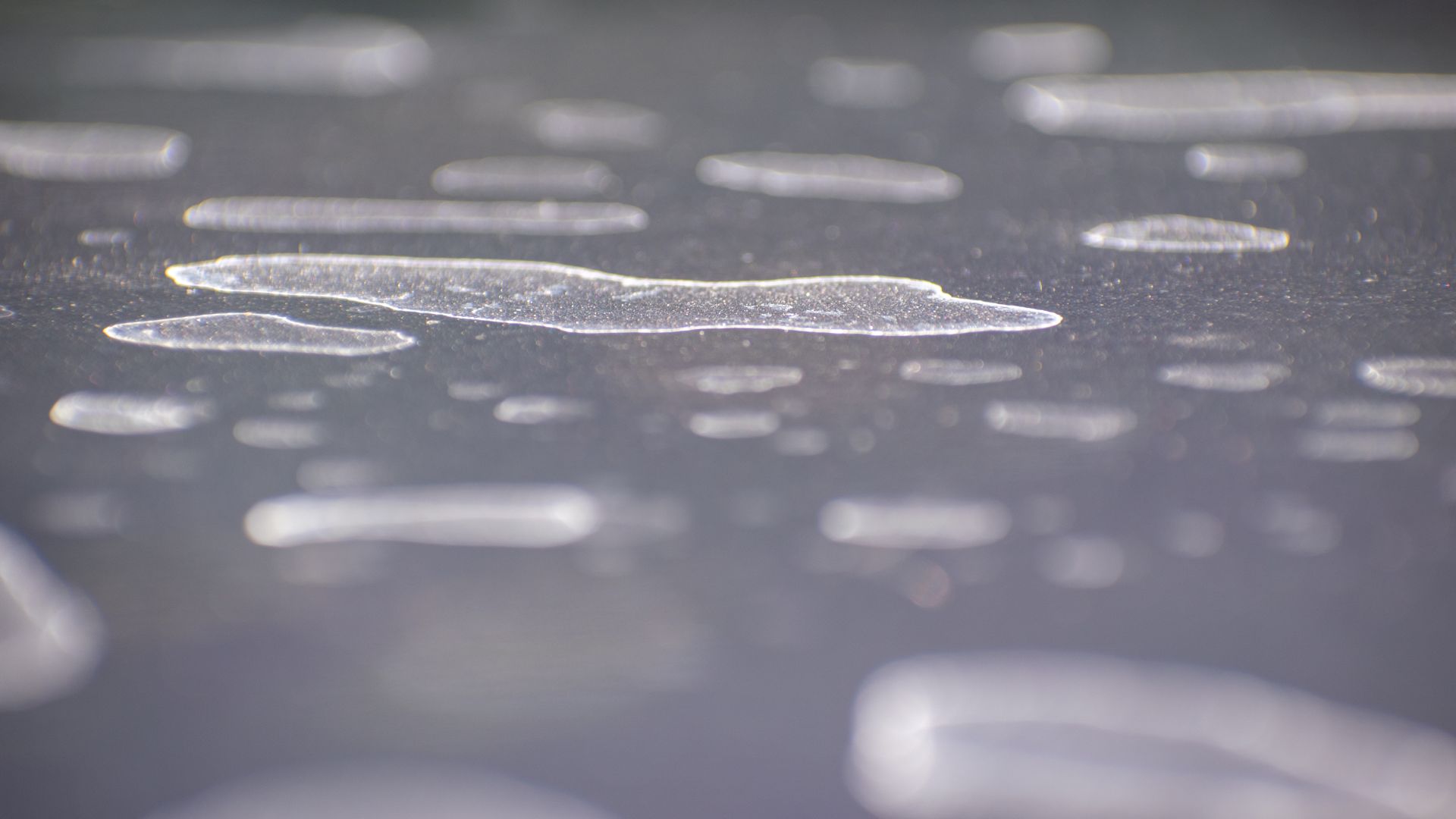 If you are like any other car guy, you like your car's exterior clean at all times. Still, some things aren't in our control, especially if you don't have a garage and are forced to park your car outside. In this case, you might notice one bothersome issue – water spots on the car won't come off.
The problem gets even worse if you don't wash the residue away as soon as you spot the traces on your paint. In the worst-case scenario, water spots could leave a permanent trace on your car's exterior. To help you maintain your car's exterior spotless, we'll discuss the main ways of removing these water spots permanently.
Reasons behind water spots forming on your paint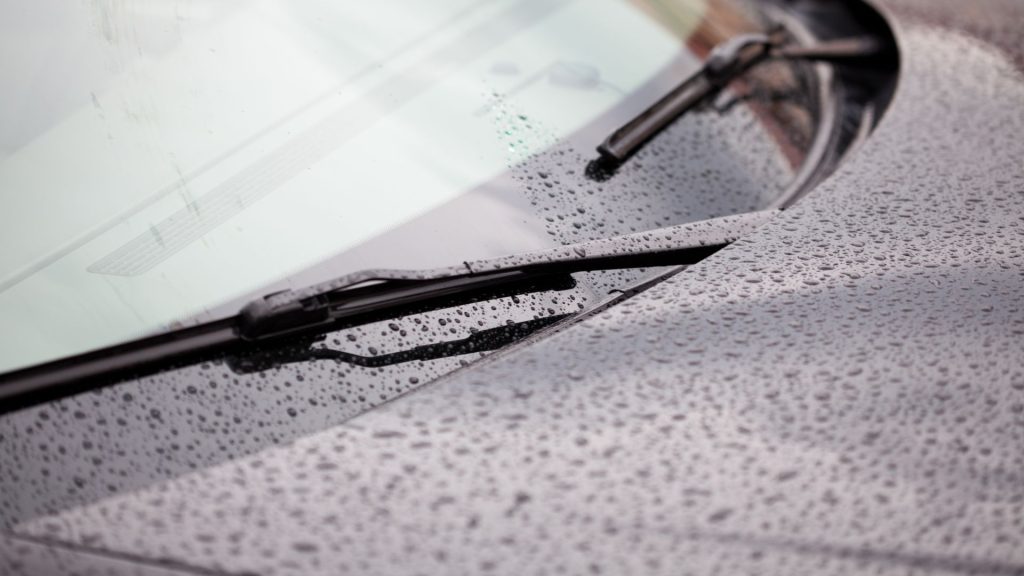 Before we directly tackle the issue with some of the main ways of removing these water spots, it's time to go over the reasons they form in the first place. Especially if you care for your car's exterior, and use techniques like a ceramic coat, it can be frustrating to find these dried water spots on the paint.
The first reason behind the bothersome water spots on your car's exterior is tap water. As you might have guessed, tap water isn't of the same quality in every city and state. Moreover, larger concentrations of calcium and metals can be found in tap water, and it's not the best thing for your car's paint or your health.
If you washed your car with tap water, chances are that water spots and residue were left behind once the water evaporated. Washing the car with hard water also contains minerals and solids that are dissolved in water, but leave a trace behind as the water evaporates.
On the other hand, it doesn't have to be your fault at all, as acid rain could permanently damage your paint. In this case, you'll probably notice those odd-looking yellow or orange water spots that seem as if someone colored the water.
Water spots could also form caused of improper car washing techniques, garden sprinklers, or even bird droppings. While many of these reasons aren't in your power to affect, the least you can do is effectively and timely remove the traces before it gets too late.
Focus on your washing technique
If you wish to do everything in your power to eliminate the possibility of water spots forming on your car's paint, you can start with your washing technique. Some of the worst things you can do are leave your car drying in the sun on its own.
As water evaporates, all the minerals will stay on your paint as water spots. Instead, it's best to carefully wash your car and use a microfiber cloth instead of letting it dry. This way, you'll eliminate the risk of water spots forming and the surface of the paint will be nicely and evenly dried without any residue.
Tips on getting rid of water spots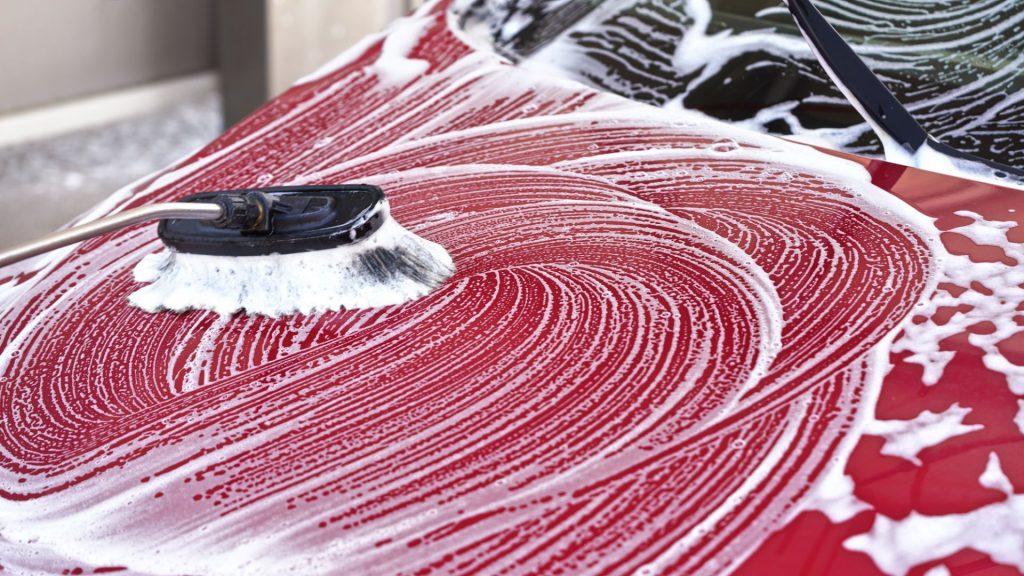 First of all, it's of utmost importance that you act swiftly when it comes to water spots forming on your car's paint. If you don't, you'll risk the spots staying on the paint permanently. There are some methods you can apply to remove the trace effectively, but they all require you to act fast.
Here are some of the best ways of getting rid of spots and residue caused by minerals and acids in the water:
Carefully wash the car
Apply polish
Use white vinegar
Remove the spots with a clay bar
If nothing seems to work and you are acting too late, the final resort would be to undergo professional car polishing. Still, it's best to cut the price and effort and do it yourself by acting as soon as the water spots appear. If your area received acid rain the previous night, make sure to clean the spots first thing in the morning to stop them from sticking around longer than you want them to.
Wash the car the right way
If you are lucky enough and have reacted on time, it should be enough to simply wash your car. As mentioned, it's not simply enough to go into a car wash and rely on the sun's heat to dry it out. Do it yourself, by thoroughly washing the car and drying it completely with a microfiber cloth or towel.
Go over all the surfaces of the paint and gently remove the water residue with a microfiber cloth. It won't hurt the paint, and it's the most efficient way of removing hard water spots without using any chemicals or additives. It's worth knowing how often to wash a car to prevent damaging the paint coat and increasing the risk of water spots forming.
Use polish to remove the spots
If washing the car and drying it with a microfiber cloth doesn't work, your next attempt to remove water spots could be with the use of car polish. Make sure to choose a very mild polish that's not abrasive enough to tamper with your paint and further damage the coating.
You'll also need a polishing pad on which you'll apply the polish and tap it with your hand until the polish gets into the pad. It's best to only target a small area with the pad and work that area until you notice the results. Once you are finished polishing the car, you should also carefully remove the polish with a microfiber cloth, as it's the most gentle option.
White vinegar can save the day
White vinegar is a perfect choice as it successfully removes water spots without being abrasive on the surface of your car's paint. For this purpose, you should use distilled white vinegar and pour it into a spray bottle for utmost practicality.
For the best result, you can also use another spray bottle which includes a mixture of car wash soap and water. It's best to first apply that mix onto the surface, and apply white vinegar afterward. After some time, buff the solution away and use a microfiber cloth to dry the spot out and check the results. You can re-apply white vinegar over and over again, as it's not as abrasive as car cleaning chemicals.
It doesn't hurt to give clay bar a shot
If you act on time and the deposits and residue don't bond with the paint itself, a clay bar can be quite effective in removing surface spots. You can use it after thoroughly washing the car, and applying the clay bar solution onto the paint surface.
Again, it's best to buff it away with a microfiber cloth to prevent inflicting damage to the paint by rubbing. You can also use this method to remove the water spots from wheels and headlights. It's still a better option than using an acidic chemical remover, and chemicals should be your final resort in this case.
Our take
So, if the water spots on the car won't come off, you now know exactly what to do to cope with the problem on time. You should always try thoroughly washing the car first and dry it out with a help of a microfiber cloth.
If that doesn't work, you can always use chemical-free solutions like white vinegar or clay bar, to prevent damaging the paint with chemicals. Polishing the car yourself is also a good option, and if you are too late and the spots have bonded with the paint, you can try professional polishing as the final option.
Why won't water spots come off my car?
Water spots won't come off your car if you've waited too long to remove them. The worst thing that could happen is if the minerals from the spots bond with the paint itself, which makes it impossible to remove them by washing.
How do you get stubborn water spots off car paint?
You can get stubborn water spots off car paint by washing the car and drying it with a microfiber cloth, applying white vinegar, clay bar solution, or applying polish.
How do I get dried water spots off my car?
You can get dried water spots off your car by mixing a water and car wash soap solution with a bit of distilled white vinegar and applying the vinegar on the surface after water and soap.
Are water stains permanent on cars?
Water stains are usually not permanent on cars, but they might get permanent in case you wait for too long to remove them and they bond with the paint.