Best car wash soap alternatives — top substitutes
Discover car wash soap alternatives for a sparkling vehicle.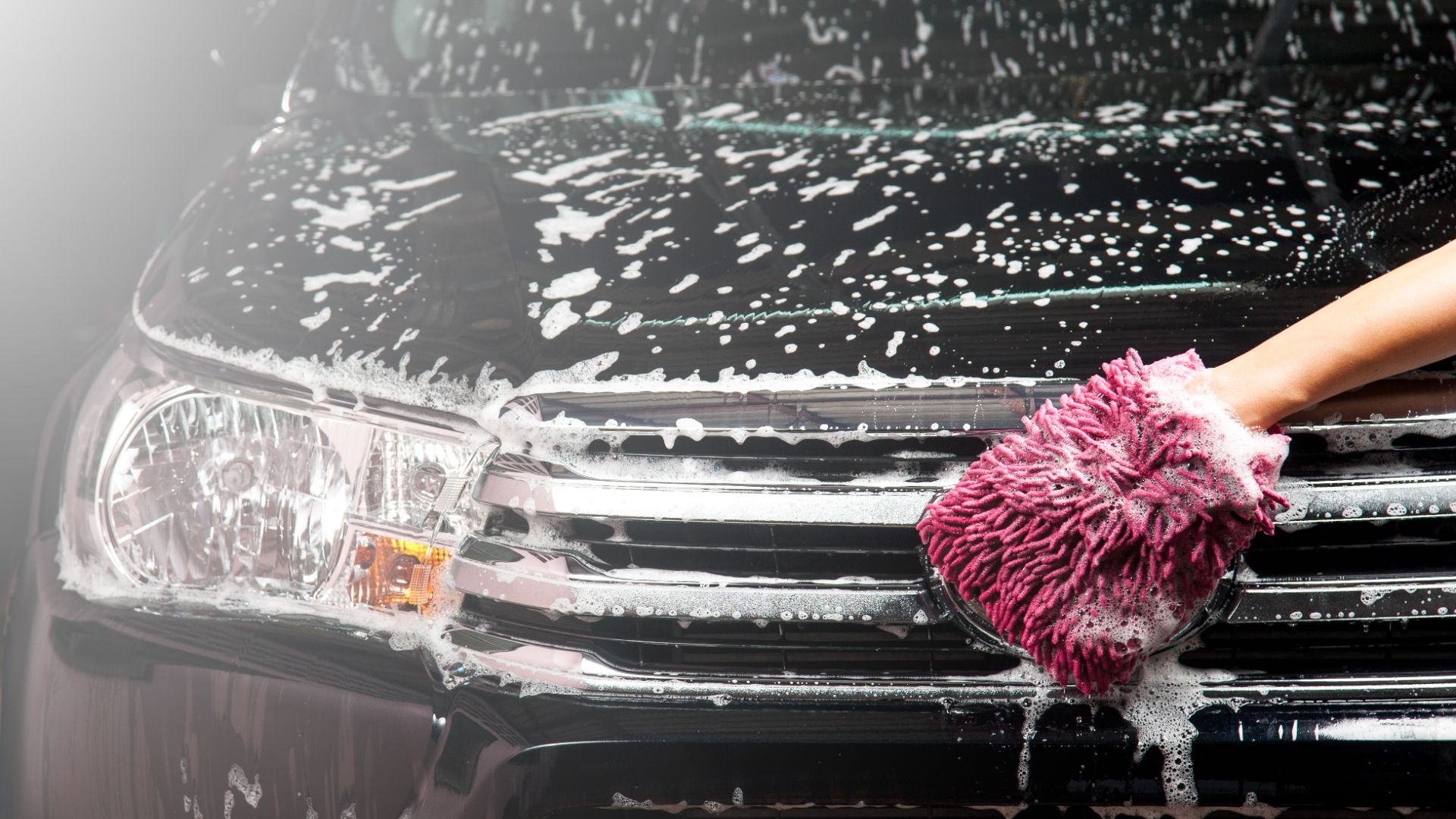 Washing your car is an essential and regular part of being a car owner. Besides improving a vehicle's appearance, car washes protect the paint job and body panels from corrosion. Car wash soap is usually the standard when it comes to washing cars, but it's nice to have alternatives.
There are a couple of reasons why you might need a car wash soap alternative. You might run out of car wash soap, or you could want to try something new. As luck would have it, many of these alternatives are available in your house.
Like other cleaning products, you should be cautious about the alternative formulas you use to wash your car. Some harmful cleaning agents can damage a car's paint job. Some alternative DIY car wash soap recipes can also prove to be dangerous.
In this guide, we've curated the best car wash soap alternatives, the ones you should avoid, and more.
Why do you need a car wash soap alternative?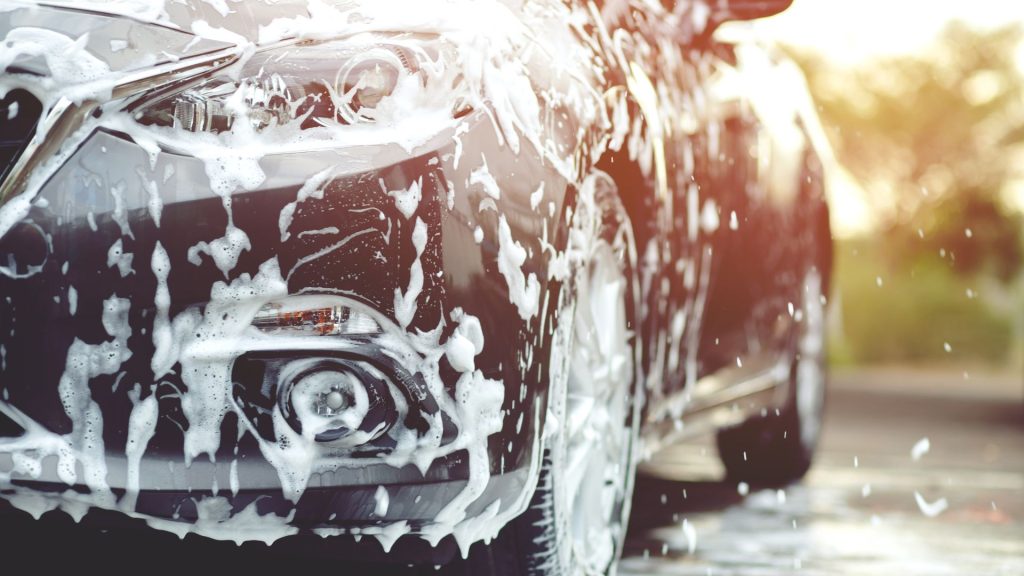 Car wash soap is pretty affordable and does its job, so why do you need an alternative? For starters, you can find yourself in a situation where you need to clean your car, but there's no car wash soap. Some people may want to save money because there are cheaper options. Also, you may have heard that some soaps can damage the car paint, raising the question – how often should you wash your car?
Some household cleaning staples work as well as car wash soap. However, some others can be harsh and strip the protective layer of a car. There are many harmful recommendations about this subject online.
In other words, drivers should be cautious and avoid using any cleaning detergent on their cars. A good number of homemade recipes are great for cars, but some of them are damaging. Everything comes down to the content of the alternative formula.
Best car wash soap alternatives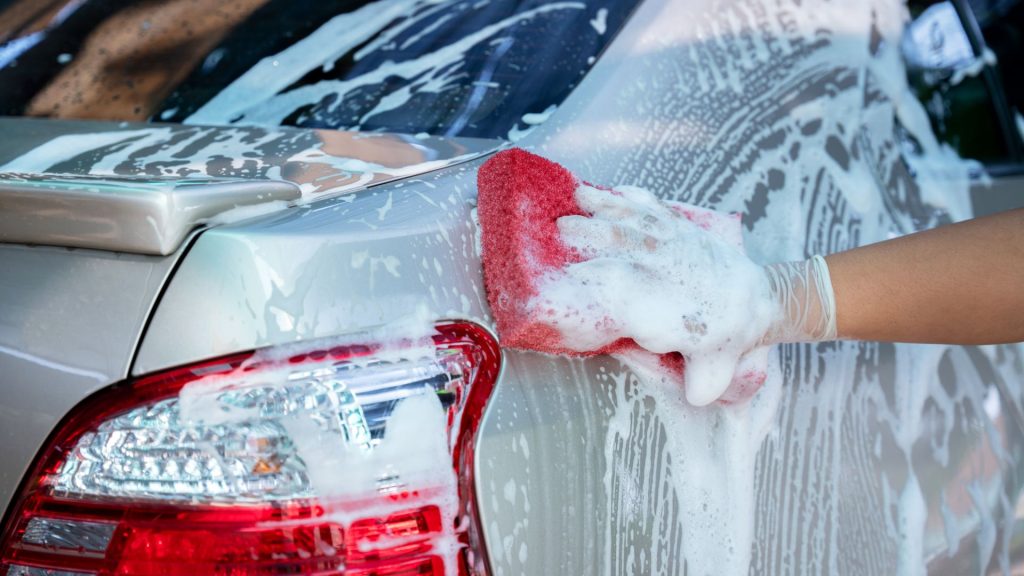 There's no shortage of cleaning products, but they're not all suitable for washing cars. The best car wash soap alternatives are;
Hair shampoo
Shampoo cleans dirt from the hair and scalp, so it makes sense that some drivers want to try it on their cars. Sure enough, you can use hair shampoo to wash your car. However, there there are some points you need to take into consideration.
First, there are different shampoo formulations, and they all work differently. Some shampoos are harsher than others and have high sulfur content. We advise that you use mild shampoo formulas if you must wash your car with hair shampoo.
Also, as shampoo works with hair, it shouldn't stay long on the car's surface. Instead, wash quickly and follow up with a rinse. Leaving hair shampoo on the car for an extended period can cause the paint job to fade.
To be safe, some drivers use baby shampoo to wash their cars. Baby shampoo is much milder and less likely to deteriorate the car's paint.
Hand soap
Due to their mild and gentle formulations, hand soap is one of the best car wash alternatives. If you need to clean your vehicle and there's no car wash, you can substitute it with hand soap.
Despite having moisturizing ingredients like glycerin, hand soap shouldn't be a permanent replacement for car wash soap. At the end of the day, it's just hand soap and doesn't have the same formulation as car wash soap. In essence, hand soap is great as an alternative for drivers who need a quick solution.
Car shampoo or other car wash soaps do more to protect your car over time. There's also the innovative method of a waterless car wash that you may want to consider.
Hair conditioner
Another product from the hair aisle that works wonders for cars is a hair conditioner. By design, the hair conditioner is very mild and gentle, so it's a great alternative. Conditioner might not make the car spotless, but it'll do some cleaning.
What makes hair conditioners different from hand wash is the presence of lanolin on the ingredients list. Lanolin gives the car shine and luster like car wax. Hair conditioner effectively removes water spots or stains from the car exterior, so you might want to try it if you have that problem. Rather than using conditioner as a soap, some people use it as a polish.
Laundry detergent
If you don't have other alternatives, you can use laundry detergent to wash your car. There are precautions you must follow when using this alternative else you'll end up with a ruined paint job. Laundry detergent can be harsh, so ensure you use a mild brand.
Also, use only a little detergent and pair it with a microfiber towel. Don't let the detergent stay on the car exterior for a long time. After washing the car, rinse it off thoroughly to remove the soap suds.
Without following these precautions, laundry detergent can strip away your car wax. You should only use this alternative when you don't have any other options. Of course, you can't wash your car with laundry detergent regularly.
DIY or homemade car wash
There are different DIY or homemade car wash soap recipes on the internet. These homemade car wash soaps are cost-effective and almost as effective as your regular car wash. Most of these recipes are simple mixtures that combine ingredients like conditioner, shampoo, baking soda, white vinegar, and warm water.
Some other homemade car wash soaps have a more complex ingredient list. If you must use a homemade car wash, ensure the ingredients are simple and mild enough for your car.
Aside from the ones we've mentioned, you can use some other household cleaners to wash your car. Just make sure that they're not harsh and then follow precautions.
Can I use dish soap to wash my car?
Amongst all the car wash soap alternatives, dish soap seems to be very popular. Considering everyone has dishwashing soap at home, the idea is not bizarre. A lot of drivers want to know if they can use their Dawn or Dial dish soap to clean their cars or not.
The answer is no. You can't use dish soap to wash your car because it's harsh on the paint job. Dish soap manufacturers often design their formulas to strip away grease. Car wax is also grease, so dish soap can strip it away from your car.
Depending on the soap brand, you might see your car paint coming off with the towel. That doesn't sound good at all. Some dishwashing liquid brands have little particles in their soaps that can cause abrasion to the car. The only ideal time to use dish soap is when you want to strip away the wax and apply a new coat.
Can you use baking soda to wash your car?
Baking soda has many virtues and seems to star in every life hack tutorial. Of course, this ingredient can not entirely replace soap. To answer the question, no, you can't use baking soda to wash your car.
Baking soda is a little abrasive and can scratch the car's exterior. However, there are a lot of things you can use baking soda for once you dissolve it in water. You can use baking soda to clean cloth fabric car seats and carpets.
If you have faux leather seats, you can also use baking soda for cleaning. The car wheels and rims can benefit significantly from a baking soda cleaning session. For the body panels, you can use baking soda to remove tree sap and rust.
Worst car wash soap alternatives
Depending on how you view it, almost every cleaning product can serve as a car wash soap alternative. Household cleaning products have different strength levels, and some can be pretty harsh. Avoid these harsh household cleaners to protect your car finish.
One great way to judge whether a product is too harsh is by checking the ingredients list. Cleaning agents that contain chemicals such as phosphate, ammonia, chlorine, Perchloroethylene (PERC), and Triclosan have a high chance of ruining your car's finish.
If possible, avoid such cleaning products. Supposing there's no other option, you can use lots of water to dilute them. Glass cleaners, tire cleaners, and other harsh cleaning agents are not ideal alternatives to car wash soap.
Our take
Drivers can use car wash soap alternatives such as shampoo, hair conditioner, and hand soap. Laundry detergent should only come in when it's the only available option. When using harsh products like laundry detergent, add enough water to dilute them.
While dish soap is readily available, it's not a suitable car wash soap alternative. Avoid harsh cleaning agents to protect your vehicle's finish. Stop using a product if you notice that it strips your wax protective coat.
What can I use if I don't have car wash soap?
If you don't have car wash soap, you can use hair shampoo, conditioner, or hand soap.
What kind of soap can I use to wash my car?
Use car wash soap or alternatives like hand soap to wash your car.
Can I use dish soap to wash my car?
No, you can't use dish soap to wash your car. Dishwashing liquid soap can strip away your vehicle's wax coat. 
What is a good homemade car wash?
To make a good homemade car wash combine ¼ cup of baking soda or white vinegar, ¼ cup of hand soap, and warm water. You can substitute hand soap with shampoo.