P0000 code — how to fix error fast
Discover the unique nature of the P0000 code and its implications for vehicle health.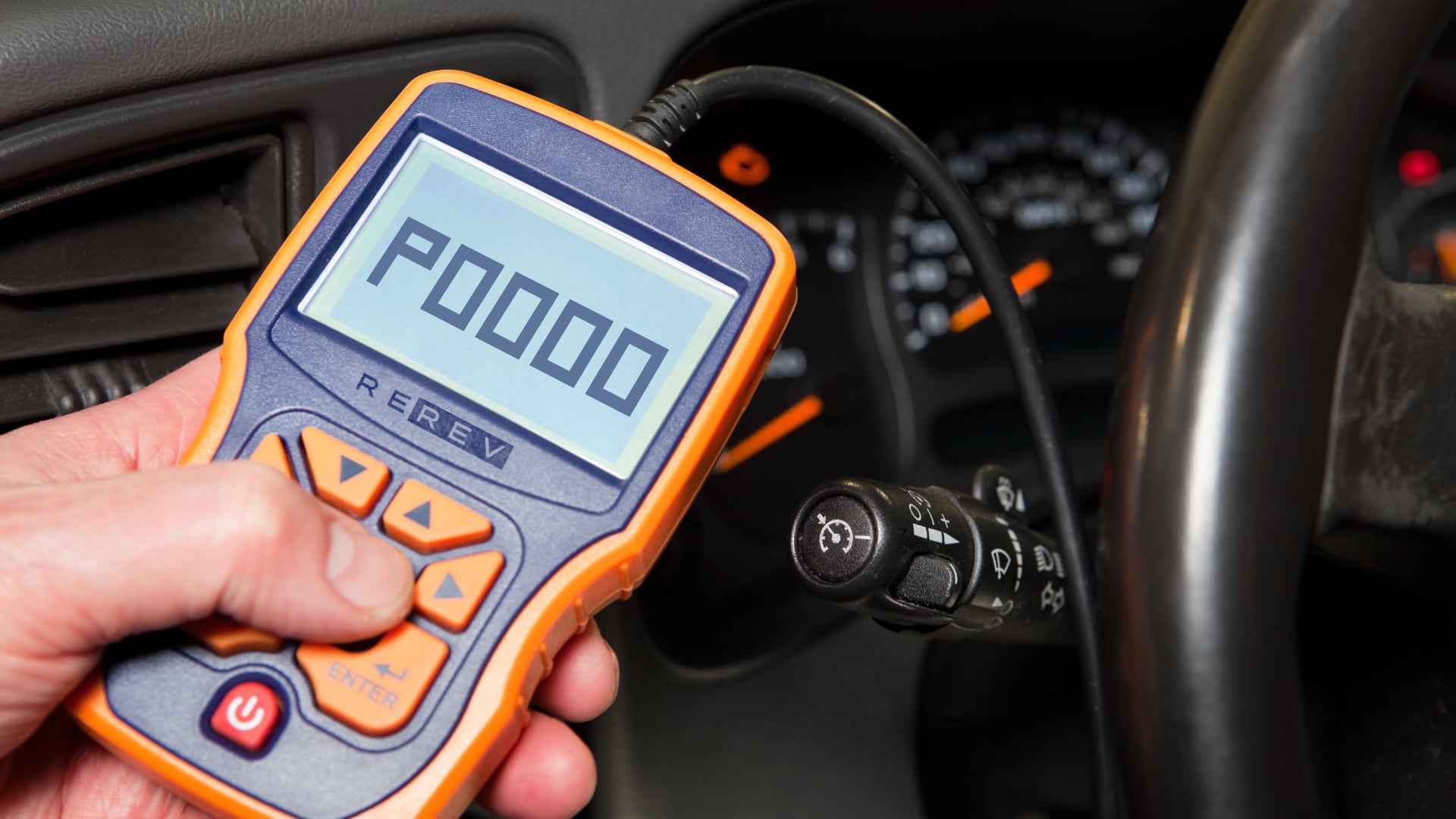 Among the diagnostic trouble codes you may encounter in your vehicle, the code P0000 is the weirdest one and it's not just because of the weird looks of it. As you get to the P0000 code meaning, you'll understand that it doesn't necessarily indicate a problem with your powertrain at all.
We know this sounds confusing, which is why our team wanted to help by giving you an overview of what the code stands for, why it appeared, and how to fix it.
Why you can trust REREV's OBD2 code advice: Our automotive expert researchers with experienced mechanics undertakes a thorough research methodology to deliver precise insights on OBD codes. Find out more about OBD2 codes research process..
What does the P0000 code mean?
The P0000 code is a general code that indicates there are no issues with the vehicle's powertrain or engine control module. While this may seem like good news, it's important to note that the code can still indicate underlying issues that need to be addressed.
It may be a hidden cause for concern or just a malfunction in the OBD2 scanner, so it's still worth looking into just to be safe.
What causes the P0000 code?
Since this code doesn't directly point towards any sort of a diagnostic issue, it can be difficult to figure out what's behind it. There are several options here, and we'll go through each one of them to try to help you to figure out what's causing it:
There are no codes to read
One possibility is that the diagnostic tool being used is not able to retrieve any codes from the vehicle's ECM. This could be due to a faulty diagnostic tool or a problem with the vehicle's ECM. Usually, if there are no codes to read at all, there will just be a plain screen in front of you, so as much as the fact that there are no codes is good, it's still a strange occurrence.
You are using a wrong scanner tool
While multipurpose scanner tools are something we definitely recommend having on you as a driver, they simply won't work as well with every car brand, So, if you are using a multipurpose tool and your vehicle requires a specialized scanner tool, it could be the reason behind the code P0000.
Reading the code after resetting the ECM
Another possibility is that the vehicle's ECM has been recently reset or disconnected, causing all codes to be erased. In this case, the P0000 code would appear until the ECM detects a new problem and generates a new code.
Which car models does the code P0000 affect the most?
The P0000 code can affect a wide range of car models, but some are more prone to the issue than others. Vehicles with complex engine control modules or fuel systems are often more susceptible to the code. Some car models that may experience the P0000 code more frequently include:
BMW 3 Series: We've seen plenty of BMW 3 Series sedan owners complaining about the code P000 being read after using a multi-purpose scanner tool, so this model requires using a specialized tool instead, otherwise it may be susceptible to the code P0000.
Mercedes-Benz C-Class: This model is known for displaying the code DP000 after resetting the ECM in earlier generation models.
Honda Civic: The glitch in the ECM operation of the Honda Civic may cause it to display the code P000 before the tool is plugged in again to read the real code.
How to diagnose the P0000 code
Diagnosing the P0000 code can be challenging, but there are several steps you can take to identify the issue. Here is an overview of the diagnostic process:
Check for other codes
As mentioned earlier, the P0000 code is often used as a placeholder code when a more specific code cannot be retrieved. Checking for other codes may reveal a different issue that is causing the P0000 code to appear.
Inspect the diagnostic tool
If the diagnostic tool being used is not functioning properly, it may not be able to retrieve codes from the ECM. Checking the diagnostic tool or using a different tool may help diagnose the issue.
Check the vehicle's ECM
If there is an issue with the vehicle's ECM, it may not be able to generate codes properly. A qualified mechanic or technician can check the ECM for any issues and repair or replace it if necessary.
Perform a more thorough inspection
While the P0000 code may not indicate a specific problem, performing a thorough inspection of the vehicle's systems can help identify any issues that may be present. This can include checking for loose connections, inspecting sensors and wiring, and performing diagnostic tests on various components.
How to fix the P0000 code
Since the P0000 code is a generic code that indicates no malfunction has been detected in the engine control module (ECM) system, there is no specific fix for this code. However, there are a few steps that you can take to make it go away on the next diagnostic scan:
Find a suitable scanner tool
Since a multipurpose tool may not be the one for your car model if the code P0000 appears, you can try getting the one recommended by the manufacturer to properly read the code.
Inspect the ECM
You can test the ECM of your car with a multimeter and check if its readings are accurate. If the ECM is the cause of the problem, you can reprogram it or reset the module before trying to read the code again.
Check for damaged wires and connections and repair them
The final way to fix the issue with the code P000 is to check the wiring and connections associated with the ECM. If any of these is damaged, you can repair them and try reading the code again which may reset the ECM's performance and you may get to read the "real" code instead of the P000.
How to prevent the P0000 code
Preventing the P0000 code requires routine maintenance and care of the affected systems. Here are some preventative measures you can take:
Regularly inspect and maintain the fuel system
Replace spark plugs and ignition components as needed
Perform routine maintenance on the exhaust system
Avoid ignoring warning signs of potential issues, such as reduced fuel efficiency or rough idling
By taking these preventative measures and addressing any issues promptly, you can help ensure your vehicle continues to run smoothly and avoid the hassle and expense of dealing with the P0000 code.
Our take
The diagnostic error code P0000 may not be a cause for concern if you know what it means, but it can still be unpleasant to get it. There's always the possibility of another code being there instead of P0000 and you just can't read it due to a wrong choice of a scanner tool or a reset in ECM's readings.
So, we hope that this guide helps you get on the right track with this weird code and that it makes dealing with it at least a bit easier.
What does the P0000 code mean?
The P0000 code is a generic code that indicates that no malfunction has been detected in the engine control module (ECM) system.
Can I continue driving with the P0000 code?
The P0000 code may not indicate a specific problem, but it should not be ignored. It's recommended to check for any other codes that may be present and to perform a thorough inspection of the vehicle's systems to ensure that everything is functioning correctly.
Should I consult with a mechanic or technician if the P0000 code appears?
Yes, it's recommended to consult with a qualified mechanic or technician who can properly diagnose and resolve any issues related to the vehicle's ECM