How long does it take to tint a car?
Discover the surprising answer to the duration required to tint a car.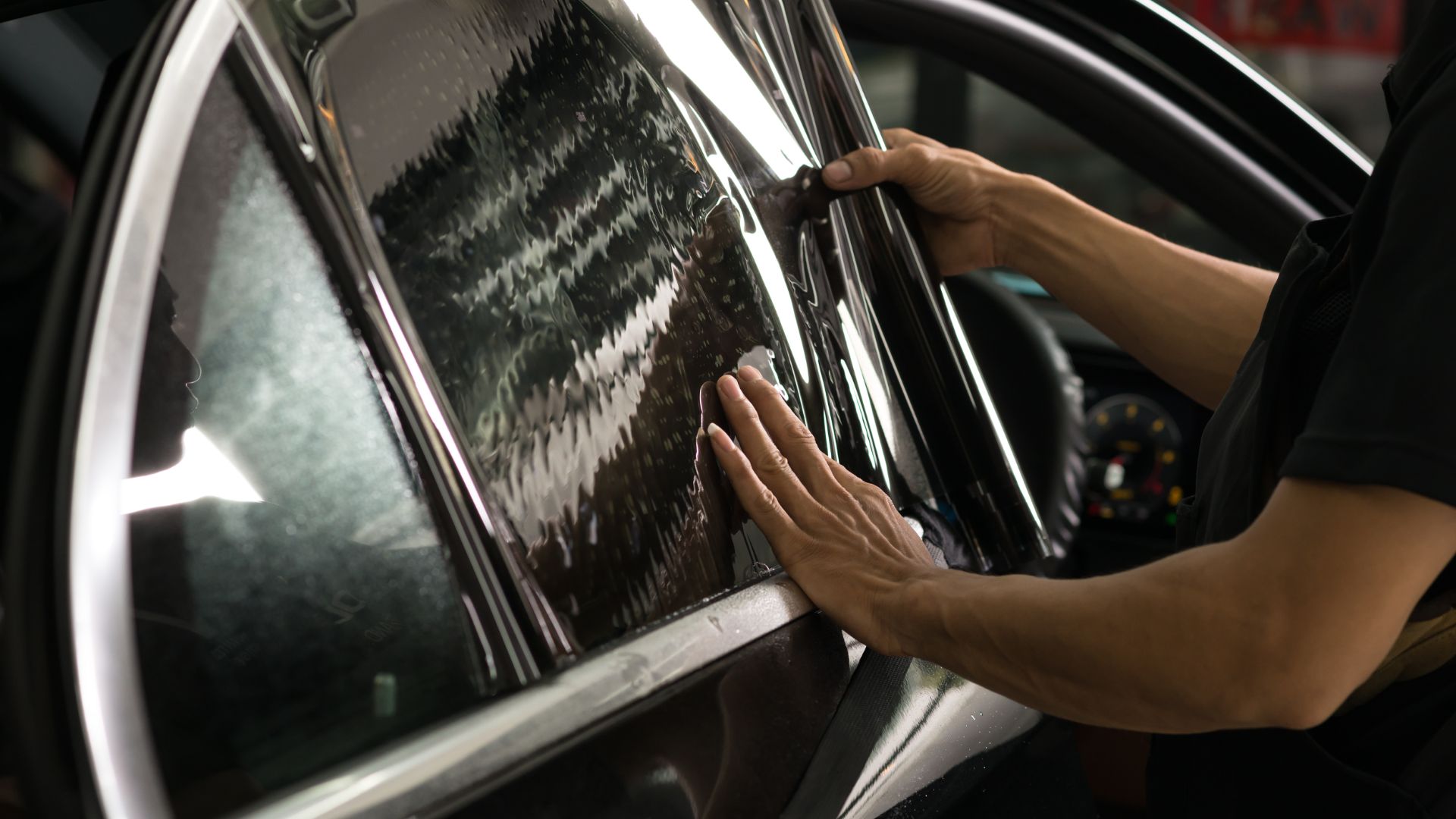 Tinting a vehicle is one of the most common car upgrades today. Modern car windows are processed using a unique polyester material called window tint. People tint their vehicles for various reasons, including security, privacy, protection from UV rays, and solar gain reduction. Also, you could apply tints purely for aesthetic enhancement to make your car look sleek.
Every car owner wants a great tint job, so you have to do this with a professional to get a clean-looking job with a warranty. However, suppose you choose to install your window tint by yourself. In that case, you might want to check with the proper authorities in your state to be better informed about the acceptable Visible Light Transmission percentage (VLT%). These laws are established to determine how dark a car tint should be. With this knowledge you're less likely to would ensure that you won't break any rules. But that's not all. You might be asking "how long does it take to tint a car?" This article provides comprehensive information about car tinting and answers to related questions.
What is a window film?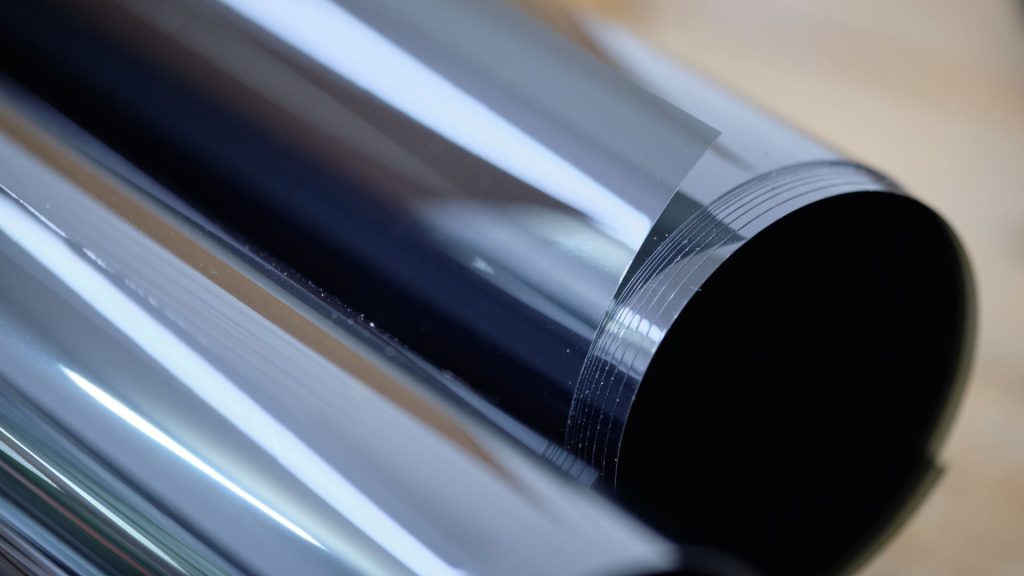 A window film (tint) is a thinly coated laminate applied to the interior or exterior of glass surfaces in automobiles, boats, homes, and buildings to darken them. These films are usually made from polyethylene terephthalate (PET), a polyester's thermoplastic polymer resin.
They are categorized by the construction component, which includes dyed, pigmented, metalized, ceramic, or nano. Window films can also be classified in terms of their intended use: automotive, marine, or architectural.
Why tint your car?
There are many reasons you'd want to tint your car. These reasons could go from security to purely aesthetic reasons. Some of these reasons include:
Ultraviolet protection
Tinted window glass can protect your skin from up to 99% of the sun's UV rays. More prolonged UV exposure damages the skin, causing skin problems such as skin burns, darkening, premature aging, and skin cancer, which is why you have to protect yourself by applying tints on your car windows.
Interior preservation
It might interest you to know that tinting your vehicle's windows not only protect your skin but also protects the interior of your car. UV rays cause interior materials like dashboards and seats to fade and crack, so tinting your windows wouldn't be a mistake.
Privacy
Apart from shielding sun rays, tints help keep out prying eyes because it makes it harder for anyone to see your valuables in your car. This gets tricky if you drive a leased car, which brings the question of "can you tint a leased car" to light.
Improved gasoline mileage
Blocking the sun's rays cools down your vehicle's cabin and allows you to cut down your air conditioner consumption, which would get more mileage out of your tank.
What are tint laws?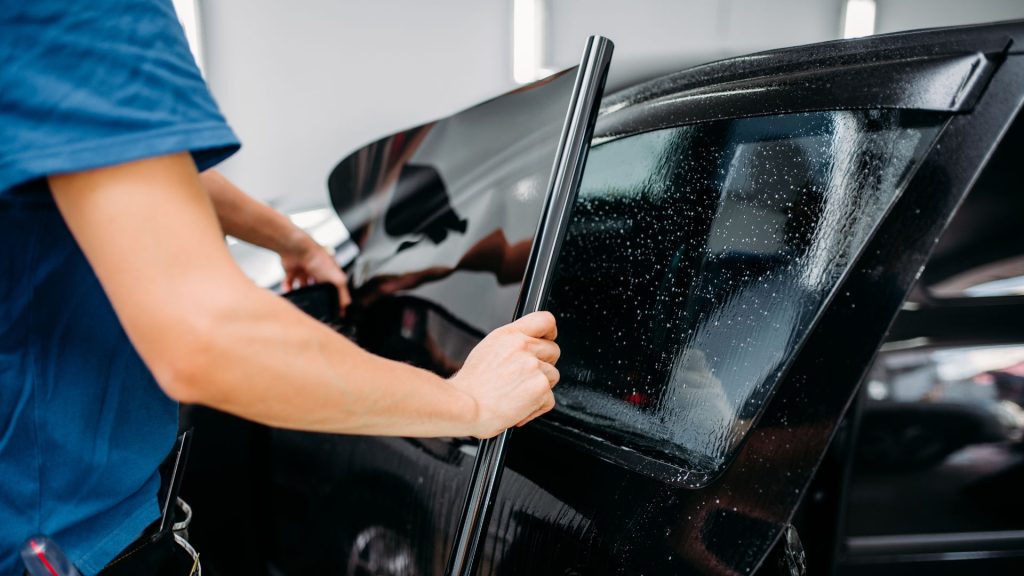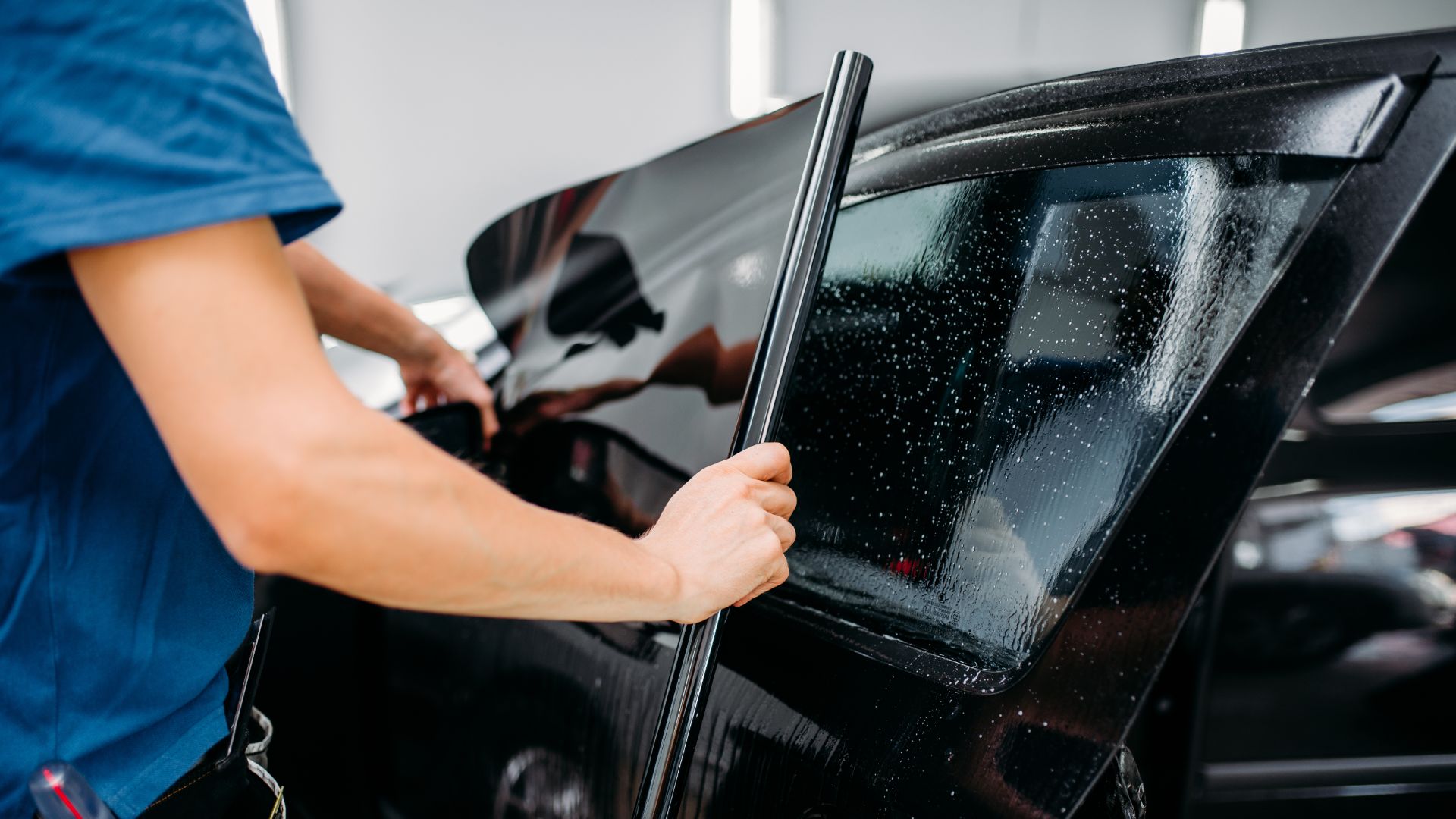 Window tint laws are implemented to prevent window tinting from becoming hazardous, as too dark tint can obstruct the driver's view. These laws specify acceptable levels of light transmission through the vehicle's safety glass and tinting. This is expressed in a percentage of Visible Light Transmission (VLT%). In simple terms, this is the amount of light that comes through the window hence, the driver's visibility. The lower the VLT% of your tint film, the darker the tint.
Types of tint laws
Some things you should pay attention to include:
State regulations on car tint
As with many regulations, tint laws vary by state, as each has specific rules on how thick your tint film must be. These regulations specify the tint level for all sides of your car like:
Front-side window tint level
This determines the amount of tint (VLT%) you're permitted to use on the driver and front passenger windows. The tint level for these windows is frequently higher than the others because it allows the driver to be seen from the outside, in the case of a police check.
Rear-side window tint level
The rear-side tint level gives the VLT percentage you can use on your rear-side windows. This value is sometimes different for passenger and multi-purpose vehicles (MVPs).
Rear window tint level
This specifies the amount of tint you can use on your rear window. The value is usually the same as the rear-side windows; however, some states are more restrictive.
AS-1 Line
This line extends from the letters AS-1, which can be found on most vehicles' windshields and runs from the top to the windshield.
Windshield
You can tint your windshield about 4-6 inches in most states. While some states allow tinting to the top of the manufacturer's AS-1 line, some restrict windshield tinting completely.
Color
State laws on tint color vary from restrictions to no restrictions on using specific colors or reflective/mirrored finishes.
If you're looking to get your car windows tinted, you might want to double-check these tinting laws in your state to ensure you're not breaking the law.
How much does it cost to tint a car?
Auto tint can cost anywhere between $59 to $1000.
What factors affect window tint cost?
There are a variety of factors that affect tint price, and some of these factors include:
Tint material
The type of tinting material used can affect the cost of tinting. Dyed window tints are cheaper than carbon or ceramic window tints.
Ceramic window films are the highest quality of film you can purchase, and this is because they do not contain metal or dye, and they are also non-conductive. Ceramic window films cost more because they do not block cell phone signals, GPS systems, and radios.
Number of windows
The tinting cost could increase or decrease depending on the number of windows you plan on tinting. Simply put, more windows, more charge.
Type of vehicle
A 2-door window could cost anywhere from $175 for a dyed film to $375 for an IR+ ceramic film. On the other end of the spectrum, a Tesla Model 3 or extra large SUVs and vans could cost about $580 for dyed films to $1220 for IR+ ceramic films.
How long do I wait to roll down windows after tint?
Generally, you must leave your windows rolled up for about 3-5 days as this allows the film to cure and adhere to the glass before moving the window. Three days would be fine if the vehicle is parked outside, where it can get some sunlight. However, if you park your car in the garage, you'd look at five days instead.
Some installers would recommend you turn on the rear window defroster when possible, and this is because heat accelerates the curing process of the tint. So, check with your installer because they know their materials better than anyone else.
How long does it take for car tint to dry?
The drying time will depend on the weather and season as this could happen within 2-4 days in summer or 3-4 weeks in winter.
Although tinted films are applied to the inside of the car window, washing the car wash straightaway after a tint may add unwanted moisture, slowing the drying process, which wouldn't be the best thing to do in this case. However, you can help your window tint dry faster by parking your vehicle in direct sunlight.
Can I roll my windows down three days after tint?
Yes, you can roll down your windows three days after a tint. By this time, your window tint should have been thoroughly dried, but as mentioned earlier, you must check with your installer first.
What can you not do after tinting windows?
After a tint, there are several things you wouldn't want to do, as these could damage the film quickly, which would, in turn, waste efforts and resources. A few things you'd like to avoid include:
Visiting the car wash immediately after a tint
Rolling down your windows
Using abrasives on tinted windows as these could scrape the tinted film
It's crucial to know how often to wash the car after getting the tint done so you can prevent harming the film or breaking the bond between the tint and the glass.
How do you know when your tint is cured?
To determine whether your tint is cured (dry), you must look for the bubble and the blurriness of your new window tint to fade away. This blurriness is caused by the water evaporating, so when your window looks like it has been factory installed, then you can feel assured that your tint is wholly dried.
Can you dry window tint faster?
You can quicken the drying process by parking your vehicle in direct sunlight or using a defroster (if your car has one), as the heat would go a long way in curing the tinted film.
Can you install a new tint on an old one?
You can put new tints on old ones, but this is not advisable. Since the adhesive used in window tint films is meant to adhere to glass and not other window films, removing any existing film before applying the new tint is best.
How to tell if your tint is installed wrongly
Your tint can come out ideally as you desired, or it could be worse than expected, depending on your tint installer's professionality. Here are some ways to tell if you got a lousy tint job done.
Uneven lines and gaps are among the most prominent signs of a bad window tint job
Our take
Tinting your car windows could be a great idea, especially if you're trying to reduce your ultraviolet rays exposure. You can do this at home with some DIY kits, but if you're looking to get a clean job and a warranty, it is advised you have a professional fix it for you. Getting a professional saves you the stress of figuring out the VLT% as they are well informed about these VLT regulations because it affects their business directly.
However, you are still involved in the tinting process because the latter phase of the work is up to you to handle. This phase is concerned with making sure that you don't do anything that would incur damage to the installed film. You'd want to avoid things like rolling down your window or stopping by the car wash immediately after tint, but you'd like to help it dry faster.