Choosing a tire set from a brand in expansion can be a wise move both in terms of tire quality and price-wise. Among such brands, Nexen Tire is one of the best options as the brand is currently under major expansion to reach the top 10 tire companies by 2025.
The Korean manufacturer's name means "Next Century Tire", and it's a name that we think suits it perfectly. It's the first tire brand that distributes to the US market with zero recalls, and Nexen prides itself on that. If you want to get to know more about this growing brand, you've come to the right place. We'll give you all the essential info on the quality, features, and pricing of their tires in our Nexen tires review!
History and overview of Nexen tires
You might take Nexen as a relatively new brand if you haven't heard of their tires before, but they have quite some experience. The company has been producing high-quality tires since 1942, and now has a considerable amount of different tire types on offer.
It was first known as the Heung-A Tire Company but quickly changed its name to Nexen Tire Co. They began the production of radial tires in 1985, which is important as these give you lower fuel consumption and better traction.
The brand expanded to China in 2007 in terms of production and started developing high-performance tires and SUV tires as well. The brand now runs several research centers including the one in Richfield, Ohio. Its distribution network spreads over 120 countries worldwide, and its largest production facilities are located in China, Korea, and the Czech Republic.
Nowadays, Nexen supplies numerous automakers with tires as part of their original equipment. Some of the brands that use their tires for new cars include Hyundai, Mitsubishi, Dodge, KIA, and Chrysler.
Key takeaways
You might wish to get a quick insight into the main features that make Nexen tires one of the best on-budget options. So, if you are in a hurry, take a look at the list below that our team finds to include the main highlights of the brand:
Excellent manufacturing equipment – The process of making Nexen tires is entirely automated, and the brand has one of the best production technologies out there. It's not even an assumption, since the numbers speak for themselves. Nexen had zero recalls in their first 500 million tires produced, so that says something about the brand's dedication to superb tire development.
Thorough testing before the sales – At Nexen, all the tires are thoroughly tested and examined before they reach the retailers. The brand opened its Vehicle Dynamic Testing Grounds where the tires are put to different kinds of tests. From real-life driving conditions to traction performance and stability – everything is tested for you before you even buy the tires.
Extreme durability – Nexen tires come with some of the best warranty deals in the industry, and that's because they are made to last. Thanks to the compound that includes high silica molecules mixed with eco-friendly rubber, the tires should get you rolling for a very long time compared to other tires in the same category. You'll also have the tread life backed up by a warranty package, but we doubt you'll need to use it.
Where are Nexen tires made?
Nexen tires are made in Korea, China, and the Czech Republic and the main distribution centers are in Korea and the US. Nexen Tire America is responsible for the entire distribution channel throughout North and South America, with the regional development center in Richfield, Ohio.
Nexen production facilities include the latest center opened in Zatec, Czech Republic as the modernized production site. Still, most of the tire production is based in Changnyeong, one of the most high-end tire manufacturing facilities in the world.
Who makes Nexen tires?
Nexen tires are made by the Nexen Tire Co., so you won't have to worry about any other company being in charge of production. This allows the brand to keep its production in-house and control each product through a series of tests and evaluations.
Most tires are made in their China-based plant, followed by the Korean plants and Czech Republic plant. Although the US-based distribution has been growing for decades, the brand has yet to finalize the newest production site in North America.
Are Nexen tires good?
Nexen tires are great in terms of the quality you get for the price. The fact that there were no recalls so far confirms the great path that company's engineers have taken in tire compound development. These are as durable as mid-tier tires can get, and you can find them at quite an affordable price.
They certainly pay off in the long run as many US drivers using Nexen tires come back for another set once the tread wears off.
Best Nexen tires by car type
Aria AH7
Grand Touring All-Season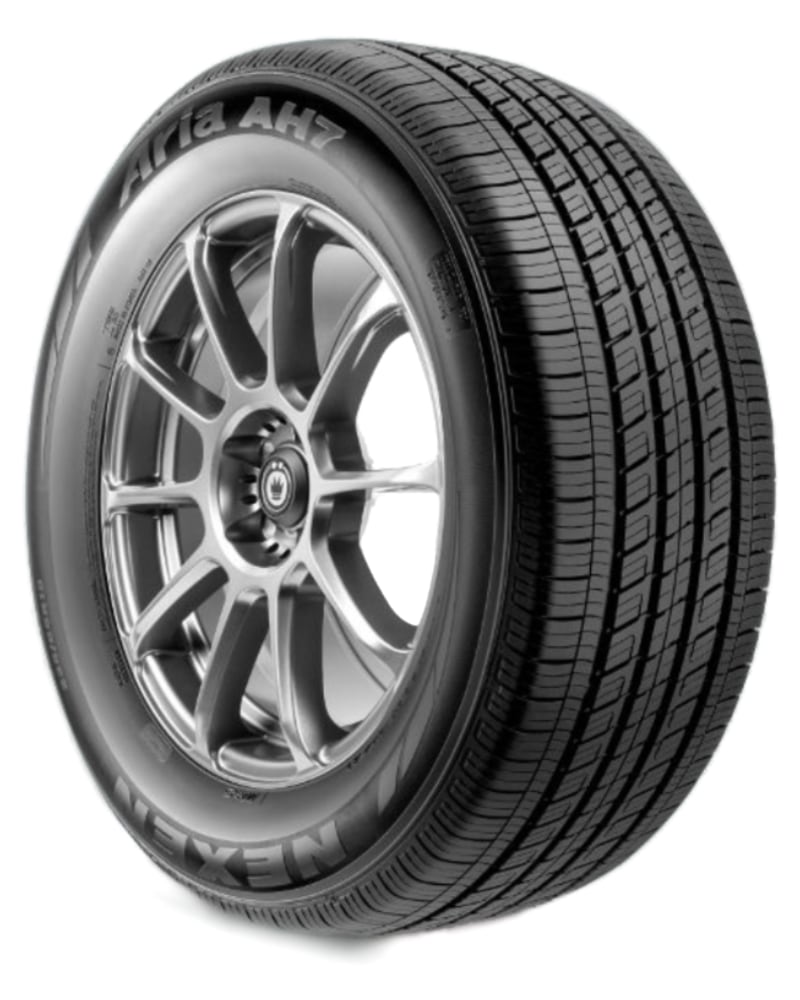 Treadwear
Traction
Temperature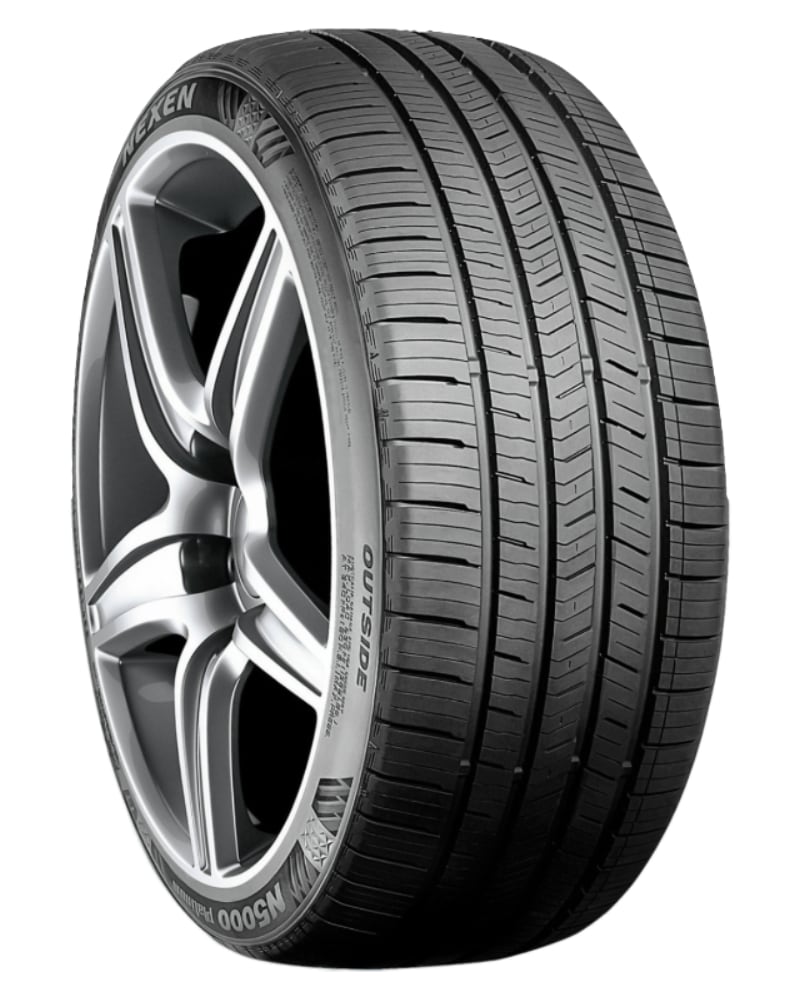 Treadwear
Traction
Temperature
N5000 Plus
High-Performance All-Season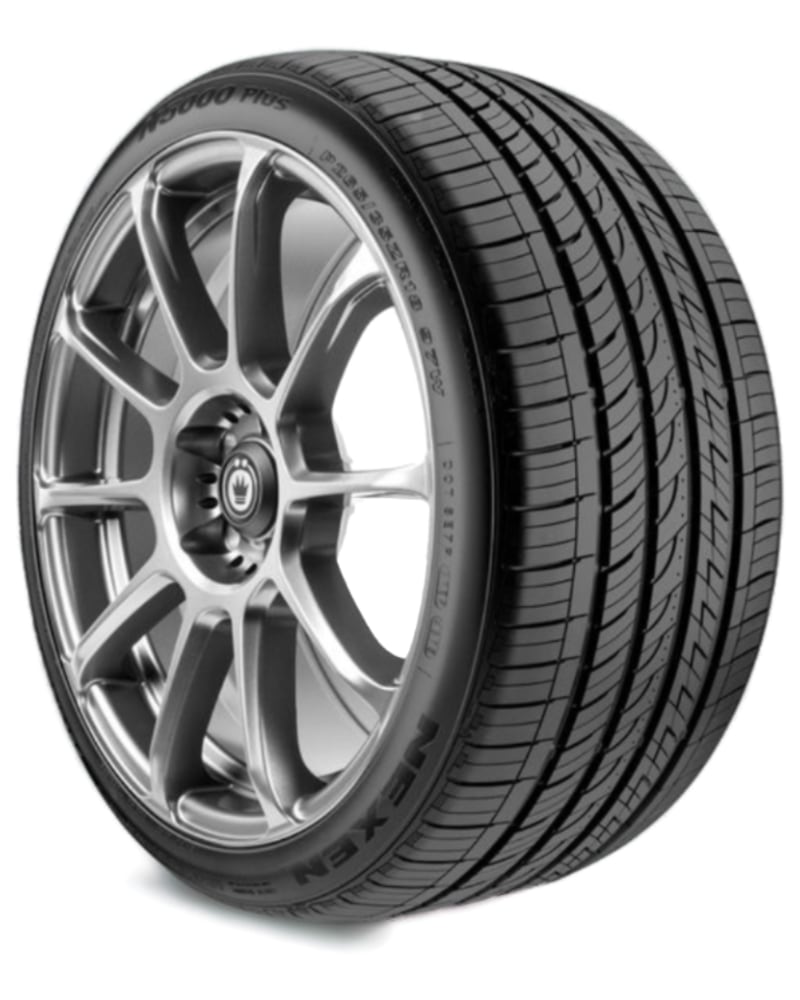 Treadwear
Traction
Temperature
Roadian AT Pro RA8
Light Truck/SUV All-Terrain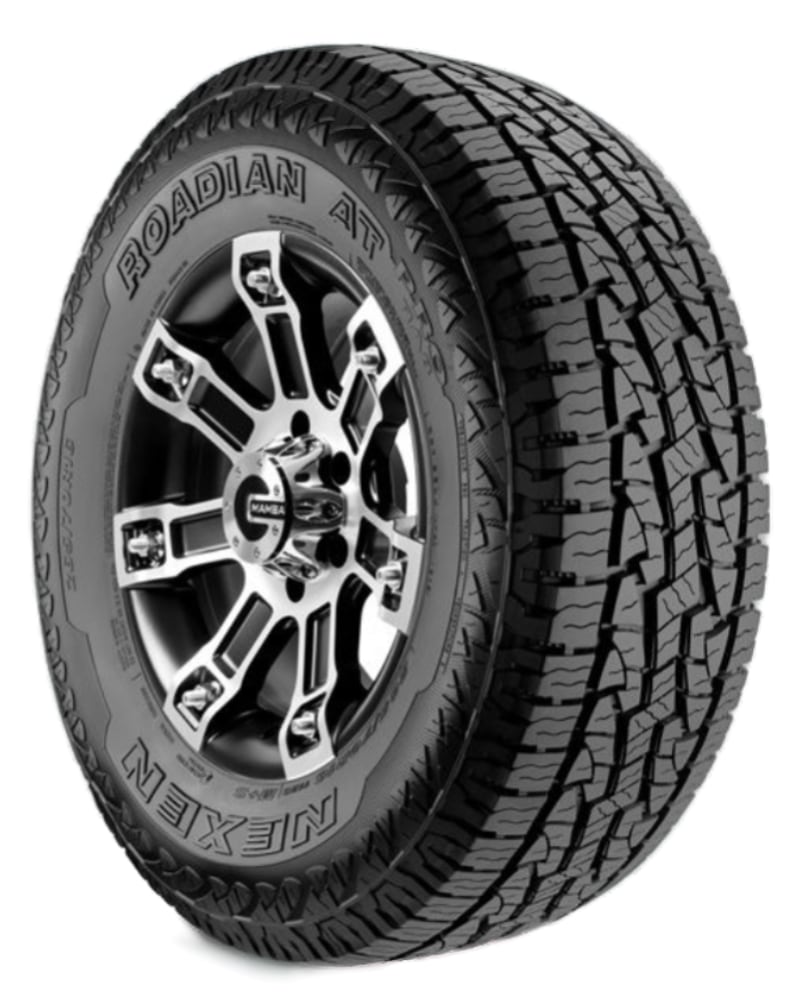 Treadwear
Traction
Temperature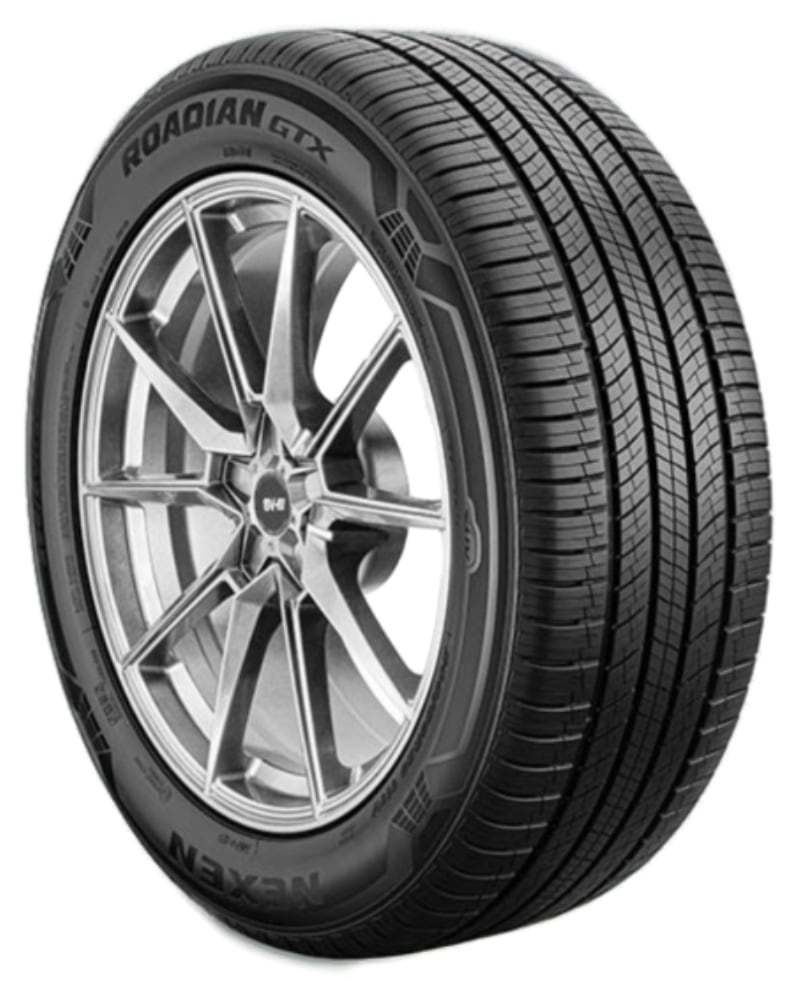 Treadwear
Traction
Temperature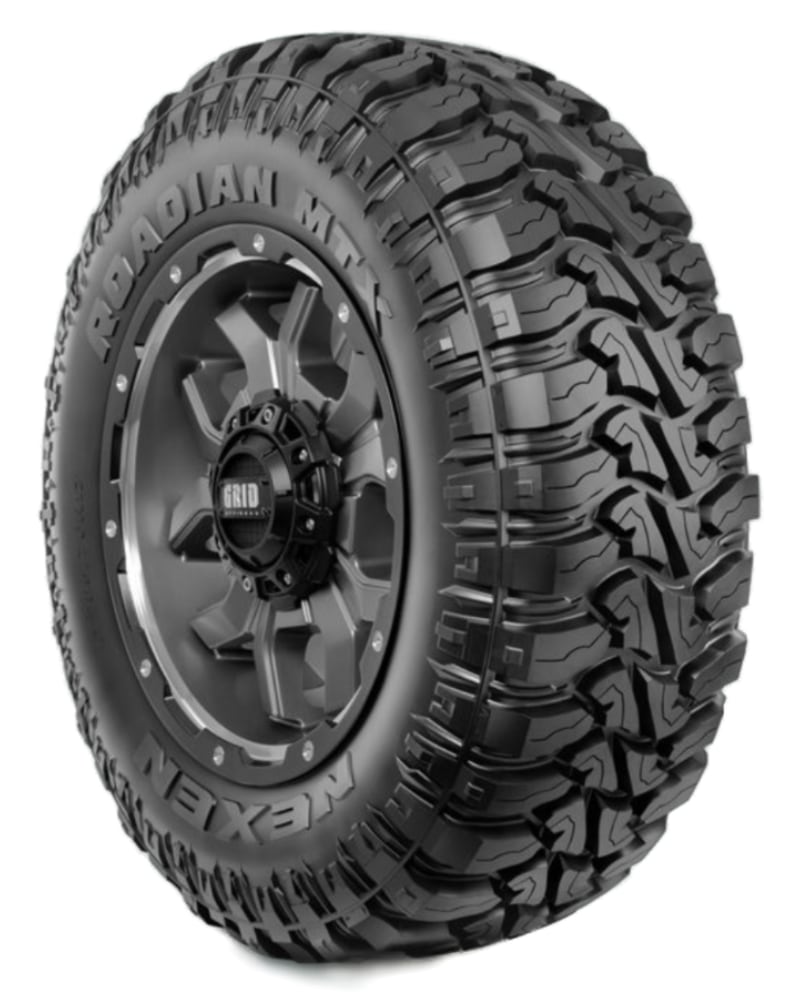 Treadwear
Traction
Temperature
Cost of Nexen tires
Nexen tires fit among the high-quality tires with a reasonable price tag. So, you can find their tire prices ranging from $90 to $320 and it's all based on the exact tire model and category. Some highly capable off-road tires like the Roadian A/T RA8 reach the upper price scale of around $300 per tire in 22″ trim.
On the other hand, standard-sized passenger touring tires like the Aria AH7 can be found for around $140. It's quite a convenient price, having in mind that you get a premium touring tire with 80,000 miles of tread life. Overall, the cost of Nexen tires is close to the average price of mid-tier brands, while the quality is far above it.
Why choose Nexen tires?
Affordable price range and zero recalls are just some of the reasons why you should choose Nexen tires for your everyday ride. Our team conducted extensive research on the brand to give you all the important features that should motivate you to give these a try. Let's take a look:
Improved Handling And Stability: Nexen engineers work tirelessly to bring you precise handling and a stable ride. You can see that the reinforced polyester casing not only gives you higher stability but also lesser road noises. Their best tires are designed with asymmetric treads for much better traction performance.
Extensive Warranty Deals: Nexen prides itself in the "Total Coverage Warranty" package that comes with its tires. It includes a treadwear mileage warranty from 45,000 miles for high-performance tires, to 80,000 miles for touring ones. It also gives you a free trial period during which you can test the tires. Along with it, there's the 2-year limited road hazard assistance and 36-month roadside assistance policy.
Technology Innovations: Yet another reason for going with Nexen tires is the innovative tread and compound technology. They were the first Korean tire brand to develop a V-shaped tire pattern capable of higher hydroplaning resistance. Also, their nano-tech gets deep into the treads to optimize them for better road handling. Finally, Nexen also utilizes the Green Hive concept for eco-friendly tread replenishment.
Our take
As we get to the end of our Nexen tires review, one thing is clear – Nexen makes remarkable tires in all categories. Most importantly, you can always take them for a test ride and switch them for another Nexen tire if you aren't satisfied with the brand's total coverage warranty.
Overall, you can rest assured of the tire's quality, affordable price, and great traction performance thanks to the innovative tread approach. So, don't hesitate to try these out if you are on the lookout for worthy, yet bargain-based tires!
How long do Nexen tires last?
Nexen tires are said to last from 45,000 miles to 85,000 miles, and warranty packages confirm it. If you are looking for the longest tread life out of these, you should go with their all-season grand touring tires.
What tire sizes does Nexen offer?
Nexen offers tire size trims ranging from 14″ to 22″. It all depends on the tire category concerning the size, as you can find regular touring tires ranging up to 20″, while their Roadian AT tires offers 22″ as the max size.
What brands are comparable with Nexen tires?
Tire brands like Hankook, Toyo Tire, Cooper, and Yokohama are the most comparable with Nexen tires.
Are Nexen tires the best tires out there?
Nexen tires aren't considered to be the best tires in the market. Although they lack that premium quality note, they give you a much more affordable price tag and great quality that comes along.