Nexen N5000 Plus review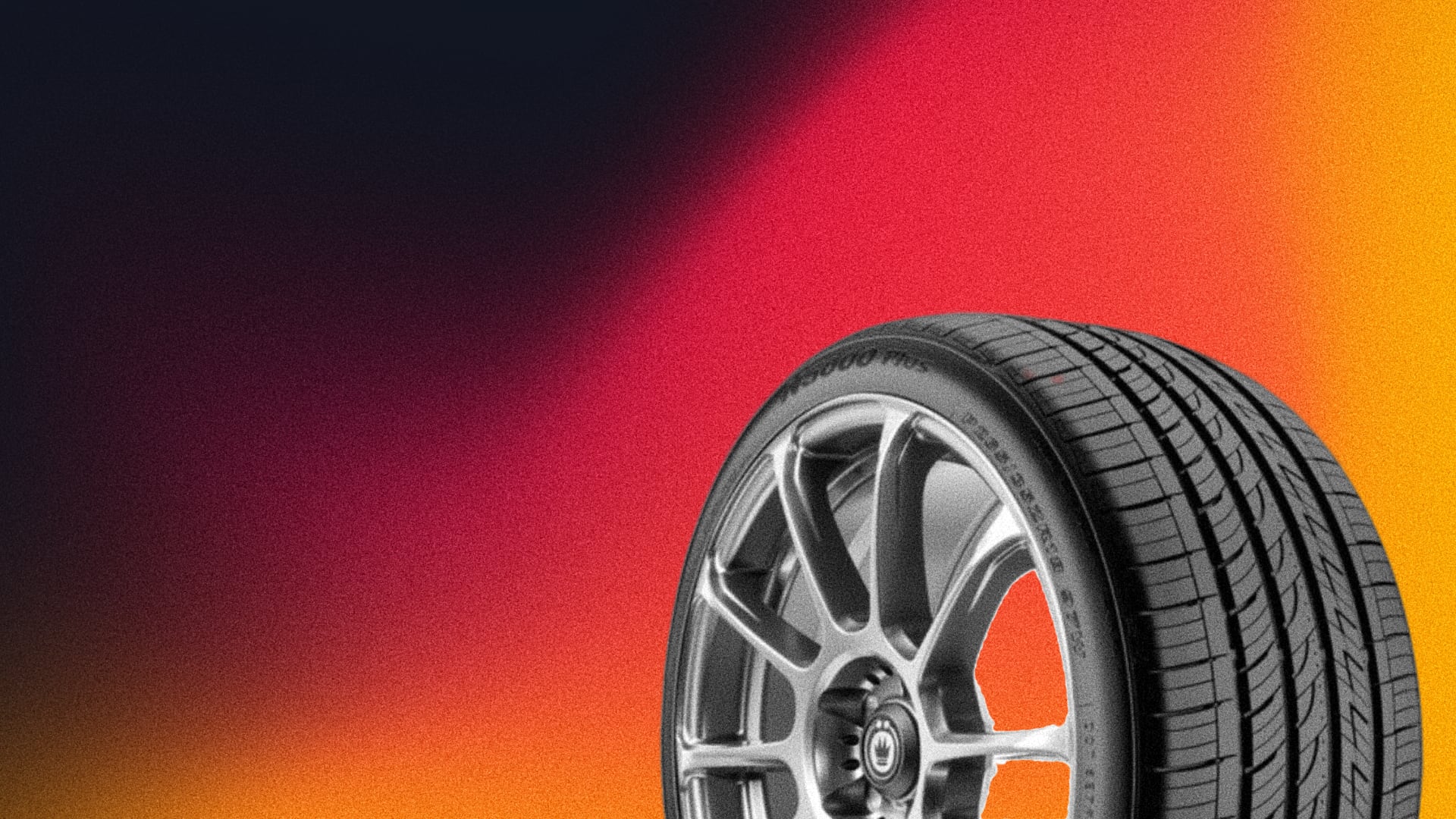 REREV may receive a commission for purchases made through links on our site. Learn more.
These days, owners of sporty coupes and sedans are on the lookout for high-performance tires capable of all-season traction. However, there's one major drawback – these tires come with a higher price margin.
Does it sound familiar? If you are one of those consumers, we'll give you an easy solution in this Nexen N5000 Plus review! These tires have everything that you could need – high performance paired with all-weather traction and a refined, luxurious driving sensation. So, let's take a look at what's in store with Nexen's flagship grand touring tires!
Recommended
Nexen N5000 Plus
As a high-performance touring tire, Nexen N5000 Plus helps your ride stay pliable in all weather conditions without losing on the stability or handling properties while driving at a higher speed, and it leads to that upper-class refined feeling in the cabin.
Purchases made through links on our site may earn us a commission.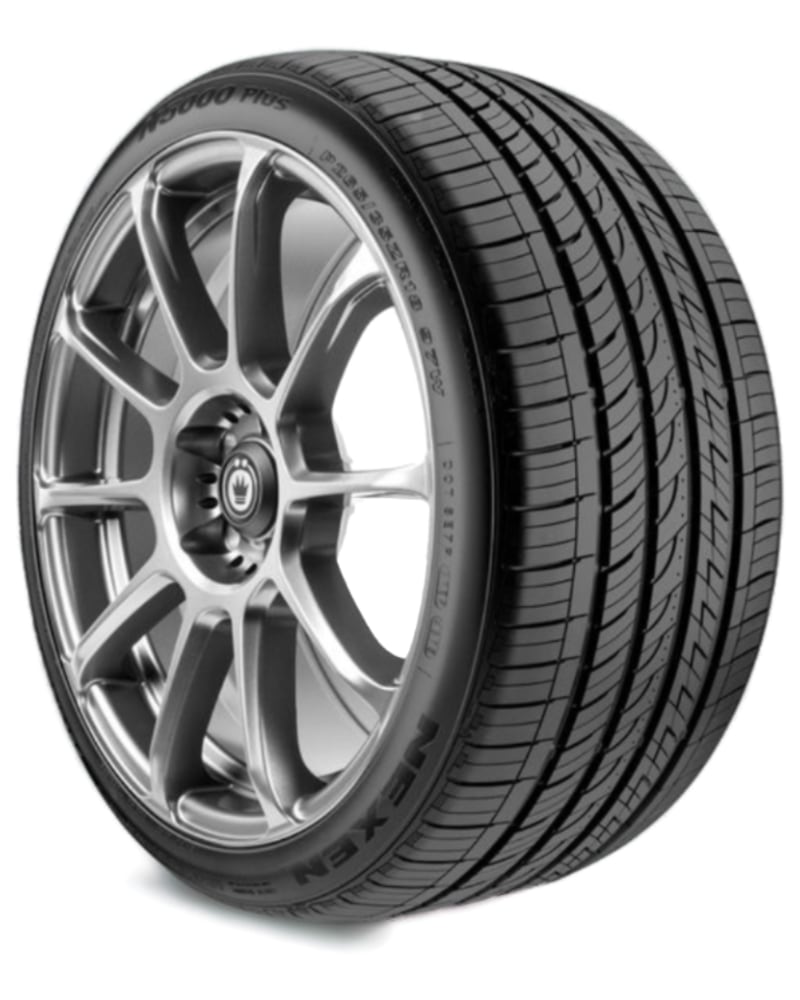 Key features and technologies
There's no better way of bringing a smile to your face than getting an affordable grand touring tire. These can take quite a bit of speed without losing the grip and comfort, and they can push some serious mileage too!
Let's see what are the other major benefits of these tires by going through some key features:
Stiff center tread block for performance and stability
Circumferential grooves for wet traction
Deep sipes for faster cooling and winter traction
Asymmetric treads for equal performance on wet and dry roads
You'll instantly notice how the center rib is reinforced and stiff with just slight sipes on the treads to provide a better grip and performance. It also delivers less noise to the cabin, as the stiff section absorbs the vibrations as you go over a bump.
On the other hand, inner and outer ribs have deeper sipes that lead the water away along with large circumferential grooves for maximized wet traction. You don't have to be a tire expert to notice the difference in tread design between the two sides of the Nexen N5000 Plus tire.
Don't worry – the difference in tread design is intentional, and Nexen wanted to accomplish the highest traction and performance in all conditions with it. The outer tread blocks are slightly larger and have more narrow voids between them. It's done to provide the highest contact with the road for better dry traction.
The inner side is equipped with deeper voids and smaller tread blocks to give you proper wet handling and cornering.
Safety features
Just by looking at the tire, you'll quickly see how the inner circumferential groove is wider than the others. It's all in an effort to provide better traction on wet roads and prevent hydroplaning.
Did you ever experience losing your handling due to wet roads? Well, that's what hydroplaning can do, and it can even result in a deadly crash if you lose control over the vehicle.
Luckily, Nexen N5000 Plus tires are equipped with large lateral grooves that prevent hydroplaning and bring more stability to the table.
Nexen N5000 Plus speed ratings
If you enjoy faster driving where the speed limits allow it, you'll be pleased with the speed ratings of Nexen N5000 Plus tires. These tires give you the freedom of choice when it comes to speed ratings, and you can choose from three different marks.
First, there's the "H" speed rating that you can get with some 15″ and 16″ N5000 Plus tires. It means you can drive up to 130mph with the tires performing at their best. Moving on, we have the "V" speed rating on most 17″ and 18″ tires. It gives you the chance to step it up a bit more, and drive up to 149mph.
Finally, most of the 19″ and 20″ tires have a "W" speed rating, which means you can drive with the highest handling performance and comfort up to 168mph!
Treadwear and durability
Another aspect in which these tires excel is the tread life. You'd be amazed to hear that they are estimated for at least 65,000 miles of treadwear. It's an impressive number, having in mind that they fit among high-performing tires.
To give you a clear picture of what you can expect of the tread life, the US Department of Transportation researched that an average driver passes slightly more than 14,000 miles per year.
That means you can rest assured with these tires – you'll be able to use them for at least 4 years, without having to bother switching the summer set and a winter set.
Maintenance indicators
Nexen also includes their treadwear index with their tires. It's located between the treads and usually becomes visible as the treads wear off. This index warns you of the moment when it's time to switch the N5000 Plus tires with a new set.
The braking distance gets longer, so the tires aren't as safe as they were at the time of purchase. This index is visible as you reach the final 2/32″ of the tread, while the tires are rated with a UTQG 500, which means they should last 5 times longer than a test comparison tire.
Traction performance
We've already discussed the speed performance of these tires, and there's no doubt they are among the best high-performance grand touring tires in that sense. However, let's now head to a traction test to see just how good is their grip:
Wet traction performance
We were genuinely surprised by how these grand touring tires perform on wet roads. You can floor the throttle on the traffic light and there are no traction issues or squealing. Sure, you shouldn't drive 130mph in heavy rain, but you can be certain that the car will hold its ground on slightly wet roads.
Impressively enough, Nexen N5000 uses the full potential of its inner tread block with all the tread grooves and sipes. They lead the water away, and you won't even have issues with wet cornering due to deep voids that spread towards the sides.
Dry traction performance
On dry roads, Nexen N5000 Plus performs like a true ultra-performance tire. It grips the road with superb power and gives you impressive handling and steering behind the wheel. The braking distance is incredibly short, while even tight corners won't pose a threat with these mounted.
While we are at corners, it's also worth pointing out that these tires have larger tread blocks on the outer side, giving you complete grip even while turning.
Snow traction performance
After great test results on wet and dry roads, it's only logical to ask the following – are Nexen N5000 Plus tires any good on snow? Surprisingly, it doesn't disappoint in snow traction either!
Well, it's not nearly as good as a proper winter tire, but you won't experience any sliding that would cause your vehicle to slide out of the lane. Thanks to the deep grooves and sipes that spread in all directions, the grip remains solid on light snow.
However, these are not the best choice for extreme winter areas that receive deep layers of snow during the winter.
Off-road traction performance
In terms of off-road traction, you can't have high expectations of these. They mostly fit sporty sedans and coupes, so as an owner of such a car, you probably rarely consider leaving the road.
Even so, they are as good as all-season tires get when it comes to parking your car on slight gravel near your vacation home.
Noise and comfort
We were kind of skeptical when it comes to noise isolation and the comfort of driving with these tires. After all, they proved to be quite reliable traction-wise, so there's no chance a single tire could excel in all the test areas, right?
Well, Nexen managed to prove us wrong with this assumption, as these are grand touring tires after all. Their radial plies provide sturdy support, and the stiffness of the center rib manages to absorb all the road noises and vibrations. It's a rather pleasant and quiet experience driving at higher speeds with these, as you can just hear your engine's roar!
Competitors and alternatives
Truth being said, there are not that many grand touring tires that give you high performance and great handling at an affordable price. Still, these are the few alternatives that might match the qualities of these tires:
Goodyear Assurance WeatherReady
Continental PureContact LS
Nexen N5000 Plus price range
Coming to think of the price range, these tires are rather budget-friendly for the quality and performance that they offer. The price greatly varies based on the tire size, and these come in sizes from 15″ to 22″.
You can expect to pay around $70 for a single 15″ tire, or somewhere around $240 for a single 22″ tire. Still, that's quite affordable considering the size, and you can even get rebates and discounts to grab these at an even better price!
Warranty
With a superb estimated tread life of these tires, there comes the great warranty policy that Nexen applies! Namely, you get the 65,000 miles warranty on mileage, along with one of the best road hazard warranty policies.
In case your Nexen N5000 Plus tire gets irreparably damaged on the road, you'll get a new replacement tire during the first 2 years or 3/32″ of tread! There's also the road assistance warranty that lasts for 36 months, and a free 45-day trial during which you can test the tires.
Cars that make a perfect combination with nexen N5000 Plus
Since these tires make a perfect blend of a sporty and comfortable ride, let's see what are some of the cars that fit them best:
Chevrolet Camaro
Chevrolet SS
Ford Mustang
Honda Accord
Hyundai Genesis Coupe
Nissan 350 Z
Nissan 370 Z
Subaru Impreza WRX
Mitsubishi Lancer Evolution IX
Mitsubishi Lancer Evolution X
Mercedes-Benz C43 AMG
Volkswagen Golf R
Volvo S60R
Our take
Well, our team had quite an easy job passing a final judgment on these. Not only do Nexen N5000 Plus tires handle impressively, but they also have proper all-season traction with a powerful grip and offer a gentle, quiet ride that can easily be turned into a performance session with the right set of wheels.
On top of it, their affordable price makes the decision even easier. If these features suit your preference, and you are still wondering if these tires are worth your consideration, don't think twice before getting them.
REREV may receive a commission for purchases made through links on our site. Learn more.