If you are looking for an affordable tire made in the US, Kumho makes a perfect solution. The Korean tire brand has been present on the US market for nearly 50 years, and it now makes one of the best budget tire brands in the world.
However, many drivers are unfamiliar with the qualities and benefits of Kumho tires, so our team set out to explore it all. By reading our Kumho tires review, you'll learn everything there is to know about the Korean tire giant, its tire models, and the features that make it a worthy brand!
Why you can trust REREV's tire reviews: Our automotive expert researchers analyze tire specs, customer feedbacks and reviews from credible sources. This thorough analysis provides accurate information about tire performance, helping you make the best choice. Find out more about how we evaluate tires.
History and overview of Kumho tire
Kumho first started as a Korean tire brand by the name Samyang Tire, and it was born in 1960. It quickly became one of the leading tire brands in Asia and changed its name to Kumho Tire in 1966. After stellar success in the production of passenger car tires for drivers on a budget, Kumho expanded its business outside of Asia.
It now runs three production facilities in South Korea, three plants in China, and production facilities in Vietnam and the US. In 2017, Chinese tire brand Doublestar acquired most of Kumho's shares and the brand is now known by the name Kumho Asiana Group.
These days, the brand focuses on passenger all-season tires and SUV tires for the most part and offers some of the best warranty deals in the industry.
Key takeaways
Kumho tires are not just good due to their affordable price and high-quality everyday driving tires. The brand's engineers do thorough research in development centers in Korea and Atlanta, Georgia. So, each new Kumho tire that comes out of the production plant has improved technological solutions. Here are just a few other reasons why you should consider Kumho tires:
Great warranty deals – Kumho Tire offers some of the best warranty packages in the industry. With the 30-Day satisfaction guarantee, you can test their tires for the given period and switch them for another Kumho set. The workmanship and materials warranty also comes in handy. It gives you a free tire replacement during the first six years from the tire's manufacturing date or the first 2/32 inches of tread. So, you can rest assured in case of any unexpected puncture or tear during this period.
Environmentally friendly tires – If you wish to pick a brand that uses eco-friendly materials, Kumho is a perfect choice. Their engineers carefully examine synthetic-free rubber materials for the tire treads. Also, they use natural-based oil compounds to achieve the lowest emission of CO2.
Best tread life and performance for the price – Kumho engineers also use high silica compounds to serve you with the longest tread life possible. In this price range, rare are the tires that could match Kumho's longevity and traction performance. Their signature tires like Kumho Ecsta ASX have improved traction thanks to the carbon-tread and silica compound mixture in a unique pattern.
Where are Kumho tires made?
Kumho tires are made in South Korea, the US, China, and Vietnam. Some of the largest production facilities of the brand are the Korea-based Pyeongtaek plant and the Gwangju plant. In the US, the company focuses most of its production on the Atlanta, Georgia facility.
The largest research and development centers are in Gwangju, South Korea, Akron, Ohio, and Birmingham, England.
Who makes Kumho tires?
Kumho tires are made by the brand itself and the Chinese tire conglomerate Doublestar. Still, all the research and development remains in Kumho's largest facilities worldwide in South Korea and US. The American market is supplied with tires made in Atlanta, while the Asian market is covered by Chinese and Korean plants.
Are Kumho tires good?
Kumho tires are pretty good for their price range, and they make the top-of-the-line in terms of quality for mid-level tire brands. Still, they aren't as good as premium tire brands like Michelin and Continental.
Kumho makes their best tires in the passenger car all-season category, while some of their SUV tires bring great quality for the price.
Best Kumho tires by car type
Crugen HP71
Light Truck/SUV All-Season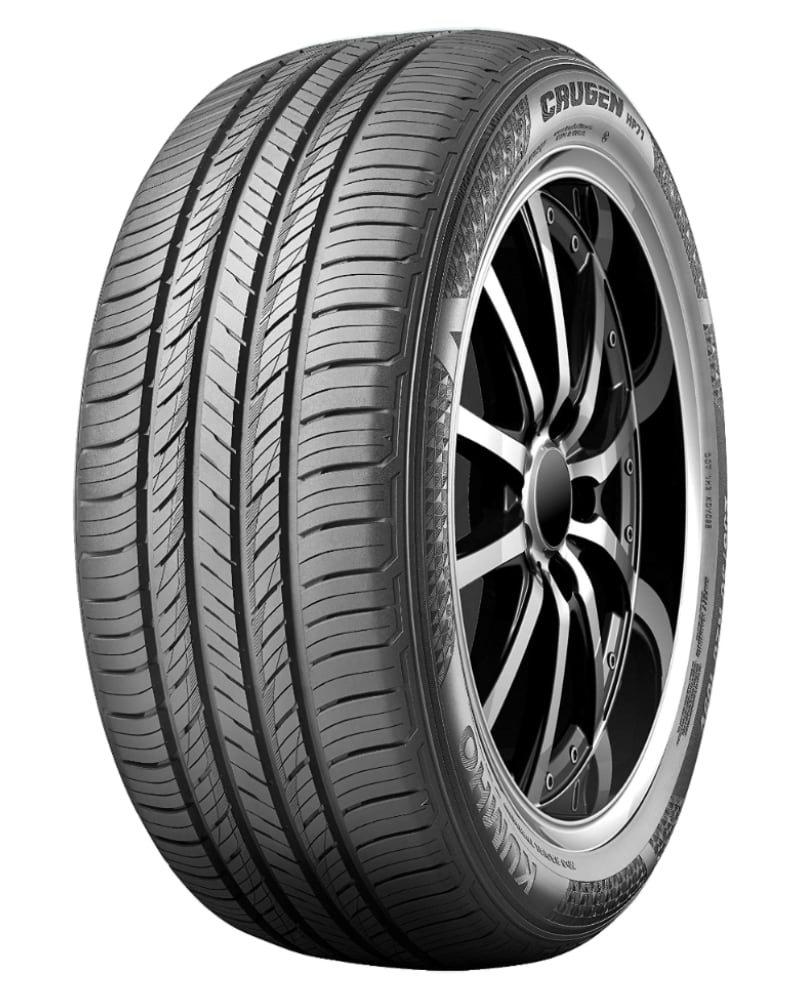 Treadwear
Traction
Temperature
Crugen HT51
Light Truck/SUV Highway Tire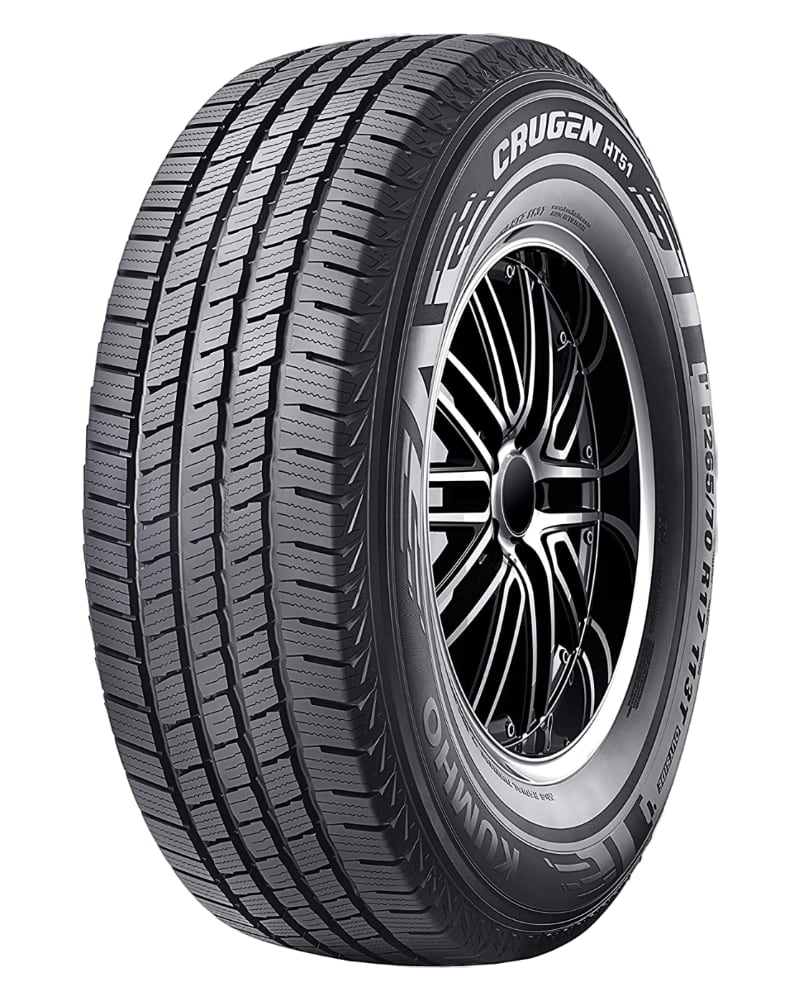 Treadwear
Traction
Temperature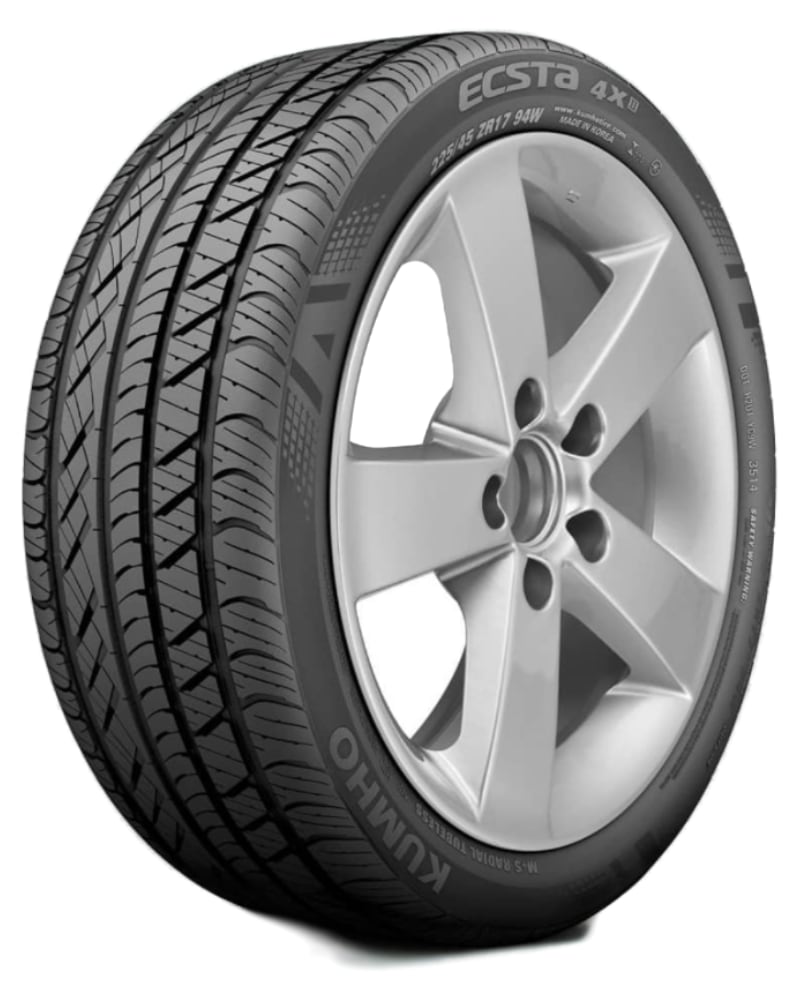 Treadwear
Traction
Temperature
Road Venture A/T 51
Light Truck/SUV All-Terrain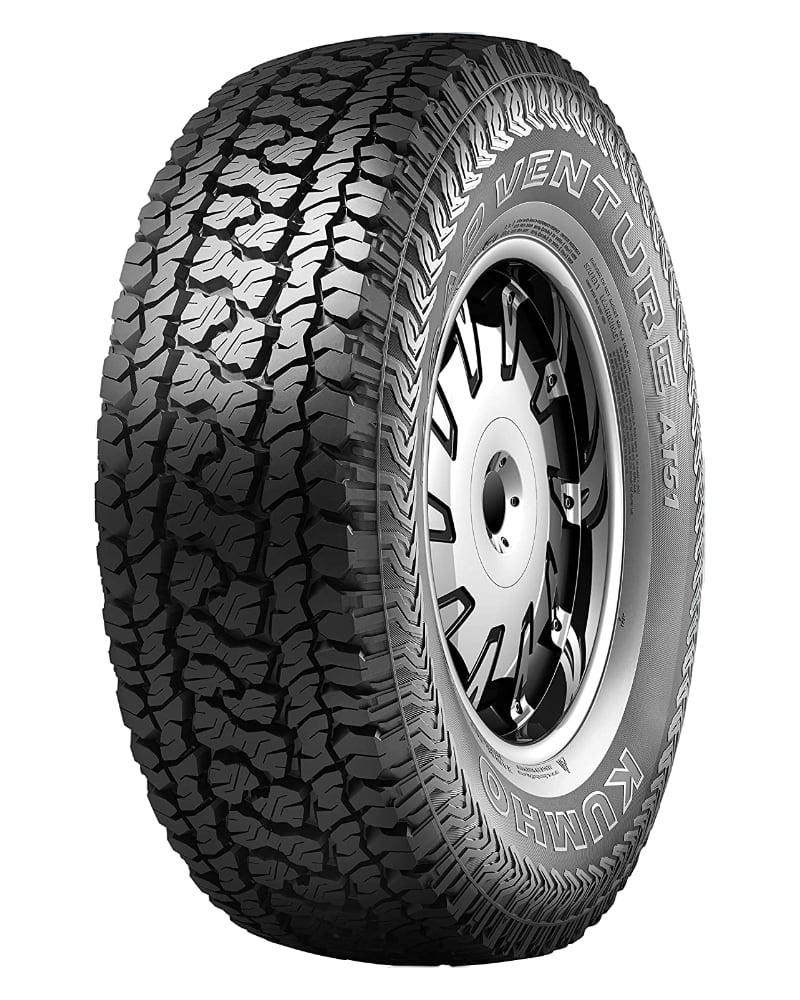 Treadwear
Traction
Temperature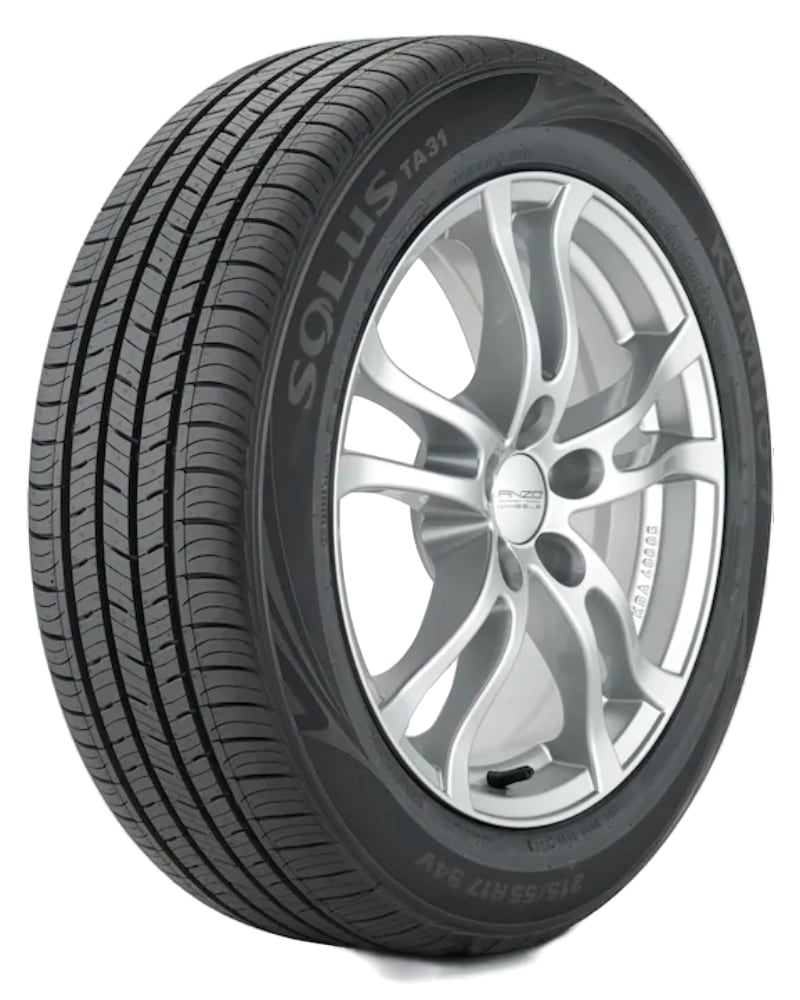 Treadwear
Traction
Temperature
Treadwear
Traction
Temperature
Cost of Kumho tires
Kumho tires are some of the most affordable tires you can find on the current market. The price per single tire ranges from $60 to $240, depending on the tire category, size, and trim. It's one of the best brands for owners of passenger cars looking for a set of all-season tires at a convenient price.
So, you can get a single Kumho Solus TA11 tire for just around $65 in the standard 16″ size trims. On the other hand, larger trims of this tire could cost up to $140. High-performance tires like the Ecsta PA51 cost around $120 in standard size trims, while the cost of this tire goes up to $240 in 19″ trims.
As for the SUV tires, you can find a single Crugen HT51 at the price of $90 to $160, which is rather convenient for an all-terrain SUV tire.
Why choose Kumho tires
As you can see from our Kumho tires review, this tire brand offers some exceptionally durable tires at the lowest possible price. However, that's not the only benefit of Kumho tires, and our team made sure to give you other key points. Here's why you should choose Kumho tires instead of competitor brands:
Innovative Technology: Kumho tires aren't cheap because they lack quality technological solutions. It's quite the opposite – some tires like the Ecsta PA31 feature advanced tech solutions like the ESCOT system. It's an advanced casing technology that reinforces the sidewall to give you better handling and steering response.
Research And Tests: Kumho's development centers in Gwangju and Akron work in favor of the brand's advancement. Brand's engineers work tirelessly to develop better tread compounds and eco-friendly materials for the new tire models. After the development phase, the company's experts also test the tires and run numerous simulations and track tests before the tire is out in production.
Great All-Around Traction: Kumho tires are known for delivering top-notch all-season traction performance. Most of their passenger AS tires and SUV tires come with deep siping that spreads onto the sidewall. Also, deep tread grooves and circumferential channels help evacuate the water on wet roads to give you great traction all year long.
Our take
Overall, Kumho tires deserve more attention than they currently get. With optimized contact patches and innovative technology, Kumho tires can last longer than the competition and give you the best traction performance for the price.
You can use the information from our Kumho tires review to see the quality of their tires yourself! Don't judge these tires by the price, since they offer much better quality than the competitors in the same price range.
How long do Kumho tires last?
Kumho tires are known to last from 45,000 miles to 80,000 miles, which should give you at least 3 to 4 years of rolling!
What tire sizes does Kumho offer?
Kumho offers tire sizes ranging from 14″ to 22″ depending on the tire model and trim. Passenger car tires range up to 20″, while their SUV all-terrain tires come in 22″ trims as the largest size.
What tire brands are comparable with Kumho?
Tire brands like Hankook, Toyo Tire, and Cooper can mostly compare with Kumho as tire brands in the upper mid-tier level.
Are Kumho tires the best tires out there?
Kumho tires aren't the best tires you can find in terms of quality, but they do bring the best quality for the price. You can find their all-season passenger car tires for as low as $60 per tire, and they still give you matching tread life and performance to those worth double their price.