Kumho Crugen HP71 review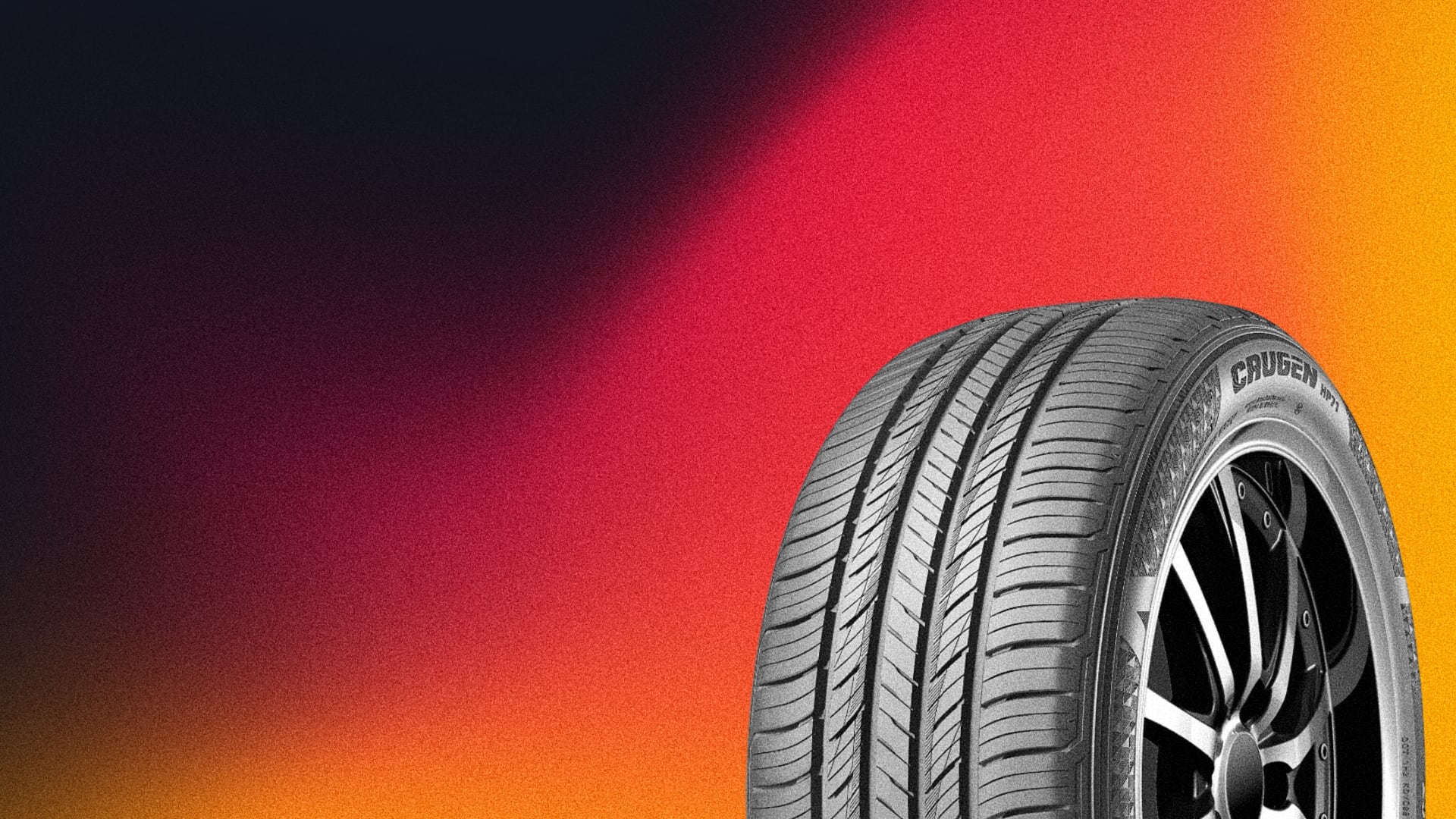 With the significant rise in popularity of SUVs and Crossovers, you might be in high demand for a decent set of tires to pair with your vehicle. If you are looking for an all-season set of tires that blend all the important features right in, the Kumho Crugen HP71 seems impressive.
This tire acts splendidly to ensure the highest noise isolation, better handling, and optimal all-season drive quality. Kumho didn't save up on making these tires unique with a special variable pitch technology in design. Likewise, we'll save you some time and effort by bringing all the important features of the Crugen HP71 into one place!
Recommended
Kumho Crugen HP71
The Kumho Crugen HP71 makes a unique choice on the current market by combining the long lasting tread and all-season traction with decent noise isolation and premium driving feeling for the lowest possible price.
REREV may receive a commission for purchases made through links on our site. Learn more.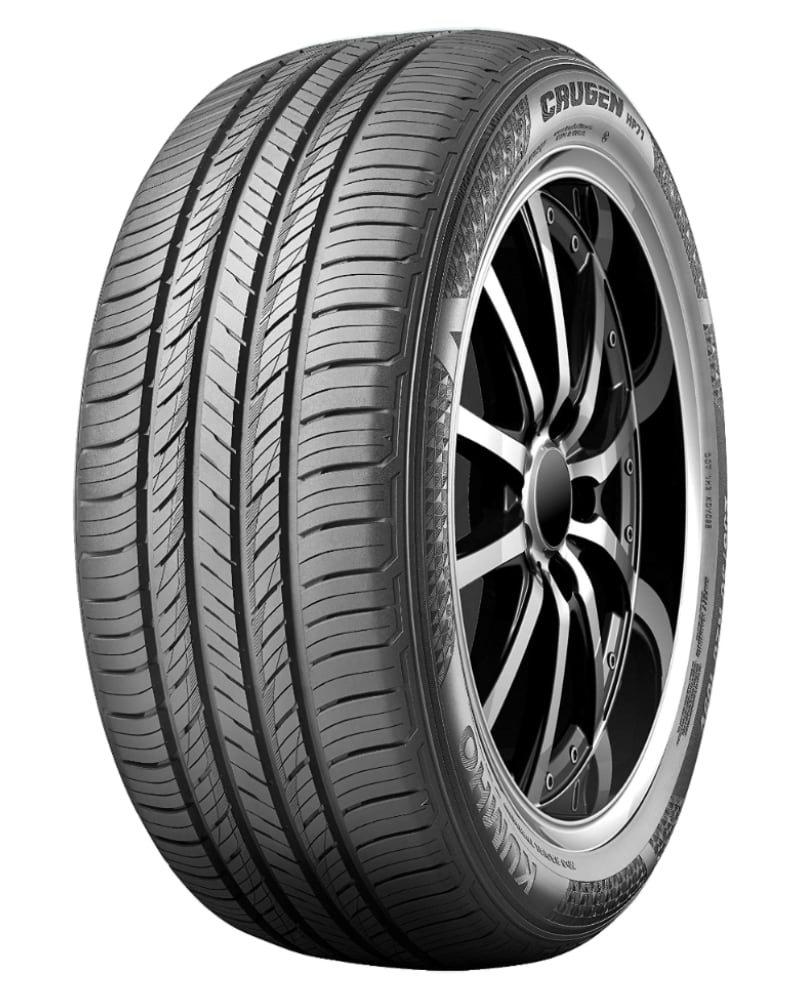 Why you can trust REREV's tire reviews: Our automotive expert researchers analyze tire specs, customer feedbacks and reviews from credible sources. This thorough analysis provides accurate information about tire performance, helping you make the best choice. Find out more about how we evaluate tires.
Key technologies
Kumho always managed to offer a blend of affordable tires and longevity to customers. Still, they went one step further with the Crugen HP71, as these tires come with somewhat of a premium feel.
They aim even for luxury SUVs, Crossovers, and even some sporty pickups. As you'll probably wonder about the features that make these tires stand out, here's just a short overview:
Variable Pitch Technology for a smooth driving experience
Sturdy grip with five ribs
Wider shoulders
Circumferential grooves for improved traction
65k miles treadwear warranty
The variable pitch technology serves a dual role for Crugen HP71 – it enables a smooth driving experience with varying ridge patterns and entices even rotation cycles to boost longevity.
Thanks to the pattern design of the ridges spreading over five ribs, these tires have proper traction in all weather conditions. You could only face slight traction issues in heavy snow, as these are not truly intended for extreme winter conditions.
However, they tackle heavy rain and even ice impressively and ensure the best possible handling in these conditions.
Safety features
When it comes to safety, the enhanced treadwear rating of Kumho Crugen HP71 makes a decent starting point. The circumferential grooves act to remove the water along with the deep ridged channels and serve a great role in preventing hydroplaning.
The tires are completely safe with the highest traction in all weather conditions except for heavy snow. Even in the most slippery conditions, you can count on sipes and tread blocks to prevent hydroplaning and ensure the highest traction.
Even the highest temperature amplitudes won't affect these tires. The all-weather material makes them pliable in all temperatures. Finally, you can also rely on spiral cap plies that work in combination with the grooves for improved traction.
Speed ratings
Thanks to the mentioned technologies used in the production of these tires, they perform quite well speed-wise. With a "V" designated speed rating, your SUV handling will perform impressively up to 149 mph, or 240 kph.
Since these are primarily designed for sporty SUVs and Crossovers, you will even be able to enjoy some sporty driving in dry conditions. The manufacturer could probably have made these tires even "Z" rated with the safety features and technology used, but a "V" rating should suffice for most SUV drivers.
Treadwear and durability
One of the areas where these tires excel is the longevity of the treadwear. Namely, Kumho Crugen HP71 has 65k miles treadwear warranty, which is a moderate to higher durability range.
During that driving period, the technologies used should preserve the treads as much as possible. You won't have to bother changing the tires due to worn-off treads after just 20k miles or 30k miles.
Your Crugen HP71 set should last for years to come, and you can count on a 72-months warranty in case anything goes wrong and the tires become worn off before 65k miles.
Maintenance indicators
These tires have treadwear indicator bars that signalize that the treads are worn-off and you should replace the tires. These are visible once your treads go down to just 2/32 inches in depth.
These tires also have the uniform tire quality grading rated 640, which indicates that treadwear should last well over the minimum stated 65k miles.
Performance
Now that you know some of the essential information about these tires, let's discuss their quality performance-wise. We already mentioned that they work well in all weather conditions except heavy snow, but let's take a closer look:
Wet traction performance
These tires are resistant to hydroplaning due to the design of the treads and the variable pitch. They don't capture any water as it's lead away with the ridged channels so you have complete traction at all points.
Even in the heavy rain, the wet traction performance is incredible. The center rib with circumferential grooves enables a sturdy grip on the ground even in case the water turns into an icy layer on the road in wintertime.
The handling remains exceptional on rainy days, and you don't have to fear for the traction or if your SUV will lose its grip at slightly higher speeds.
Dry traction performance
Although Kumho Crugen HP71 tires behave great when it comes to wet traction performance, they are best suited for dry roads. The steering response is immediate, and the touring properties like higher traction and equal handling on dry and wet surfaces come to expression.
The steering is not exactly sporty, but that's not what these tires were designed for in the first place. It brings a nice and comfortable dry terrain driving to the table with low vibrations and makes a great option for highway driving primarily.
Especially when you drive in climate areas with occasional rain, these tires make one of the best blends when switching from dry to slippery terrain.
Snow traction performance
Besides impressive traits of these tires like UTQG 640 rating and more than solid performance on dry and wet roads, there comes one slight disadvantage – snow traction. Although you will be able to tackle light snow just fine with Kumho Crugen HP71, heavy snow will represent a big obstacle.
Ice also won't represent the problem due to all-season material and the central ribs that find a dose of traction like in light snow. However, in extreme wintertime conditions, heavy snow layers might cause your SUV to lose traction as these tires are not made for such a climate.
Off-road traction performance
It all depends on the road type while thinking about taking your SUV with these tires for an off-road drive. While you might be able to tackle some slight dirt roads or mud, the tires are simply not a good fit for rocky terrains.
You might struggle to go past any larger rocky obstacles as the Crugen HP71 simply isn't designed for off-road driving in mind.
Noise and comfort level
The variable pitch technology and central rib design of this tire set aren't only made for complete traction – they also work to reduce the vibrations. With these tires on your Crossover, you simply won't feel any lighter bumps.
Noise isolation in the cabin is also much more convenient because of this, as the vibrations are reduced to a minimum. In this category, Kumho managed to get in line with some more luxurious tires and we love that about Crugen HP71.
Competitors and alternatives
Having in mind the properties and the price range of these tires, here are some of the relatable alternatives to Crugen HP71:
Bridgestone Turanza T005
Goodyear EfficientGrip SUV
Pirelli P Zero
Continental PremiumContact 6
Price range
Kumho Crugen HP71 are rather affordable tires, given all the features that you get for the price, especially their stability and comfort. They range from $100 to $190 for a tire, which is more than convenient, having in mind their slight lean towards luxurious tires.
It mostly depends on the size of the tire and the price difference can vary on whether you are ordering online shipments or buying at Kumho dealers.
Tire warranty
When it comes to the official warranty provided by Kumho for these tires, you can have peace of mind for at least 72 months. This warranty is further supported with a Uniformity warranty for the initial wear of the first 2/32 inches of the tread.
One slight downside is that there's no road hazard warranty included with these tires. The Crugen HP71 is also supported by the tread life warranty on 65k miles as we discussed, so it's a long-term option if you value longevity, comfort, and traction over performance.
Our take
Ultimately, with all the factors included in the final decision – Kumho Crugen HP71 are great tires. They make a perfect mixture of affordable SUV tires that offer great traction even on slippery roads, and the driving comfort that comes with a solid, "V" designated speed rating.
So, you can enjoy both a relaxed drive with your Crossover and a slight sporty-accented experience up to 149 mph. They are definitely worth buying, and you just need to consider the weather conditions since Crugen HP71 is not the best option for heavy snow.