Going with a tire set of a premium brand isn't always the best move, especially if you don't want to pay top dollar. Luckily, some brands like Hankook deliver nearly the same level of quality at a much lower price for an everyday driver.
The Korean brand keeps chasing the top of the tire-making pyramid with affordable, yet top-quality passenger and SUV tires. Knowing this, our team just had to investigate further, so you'll get all the essential details on the brand in this Hankook tires review!
History and overview of Hankook tires
You might not know it, but Hankook has been in the game for quite some time now. The brand was first introduced in 1941, but it was known as the Chosun tire company then. The name "Hankook" sticks for 1968, so the brand has over 80 years of experience producing rubber products and car tires.
Over the years, the Korean build quality stood out among low-tier brands, and it made Hankook advance swiftly. Now, it's the 7th largest tire brand in the world and its mission is to climb up to the 5th position soon.
It's also interesting how the brand strategically placed the worldwide production facilities in important sites for sales. Hankook now also operates from the US with their New Jersey headquarters and makes US-made tires for the domestic market.
Another confirmation of quality is the fact that Hankook will replace Michelin as the main tire supplier for the Formula E competition.
Key takeaways
There are many reasons to go with Hankook tires for your everyday ride. These reasons are not limited to the value you get for the price. Take a look at this brief list of the main benefits of sticking with this brand:
Scientific research – Hankook tires are not just attractive price-wise, they are also developed through a scientific approach. The company has 5 research and development centers over the world, out of which their Korea-based "Technodrome" is the largest. Here, the brand's engineers test the rolling resistance, traction performance, and tread compounds to give you a quality and long-lasting tire.
Vibration control technology – Hankook doesn't only care for your driving performance, it also makes sure you get a comfortable ride. With the optimized tread patch derived from the vibration control tech, Hankook has one of the best road noise isolations in the industry. Their engineers scientifically test the contact patch to evenly distribute pressure to reduce any vibrations.
Sustainable design – When it comes to sustainability, Hankook knows how to protect the environment, and so can you with their tires! The brand uses renewable and recycled materials in tire production, ensuring the CO2 reduction in CO2 emissions. While the brand currently uses about 26% of renewable materials in production, they aim to hit the 100% mark by 2050.
Where are Hankook tires made?
Hankook tires are made mainly in Korea and the US, but the brand also has production facilities in China, Germany, and Japan. Most of the tire research is conducted in their R&D center in South Korea, and the guidelines issued by the center are strictly followed elsewhere.
You can count on genuine Hankook tire quality regardless of the production site. Hankook's production centers in Wayne, New Jersey, and Nashville, Tennessee are responsible for supplying the US-based retailers.
Who makes Hankook tires?
Hankook makes all of its tires in-house, so you don't have to worry about the materials and overall build quality. The brand keeps a controlled amount of production sites that they can follow throughout the production process.
Like the US tires that are made in US-based production facilities, Hankook tires in Europe are made in their German and Hungary-based sites.
Are Hankook tires good?
Hankook tires are great in terms of long-lasting tread and driving performance overall. They give you a more satisfying ride than you would expect at this price level, thanks to the road noise isolation tech. Also, their Dynapro tires are some of the best SUV tires in the industry.
Hankook also focuses on passenger car tires and performance tires for everyday driving, and they are at the top of the list.
Best Hankook tires by car type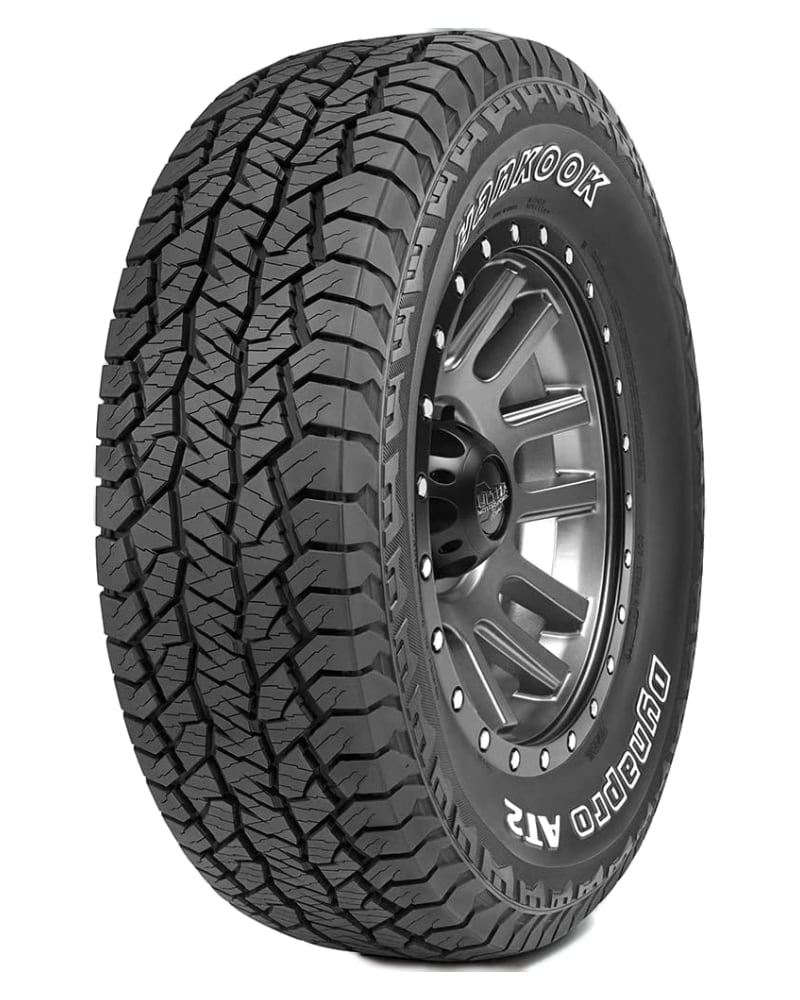 Treadwear
Traction
Temperature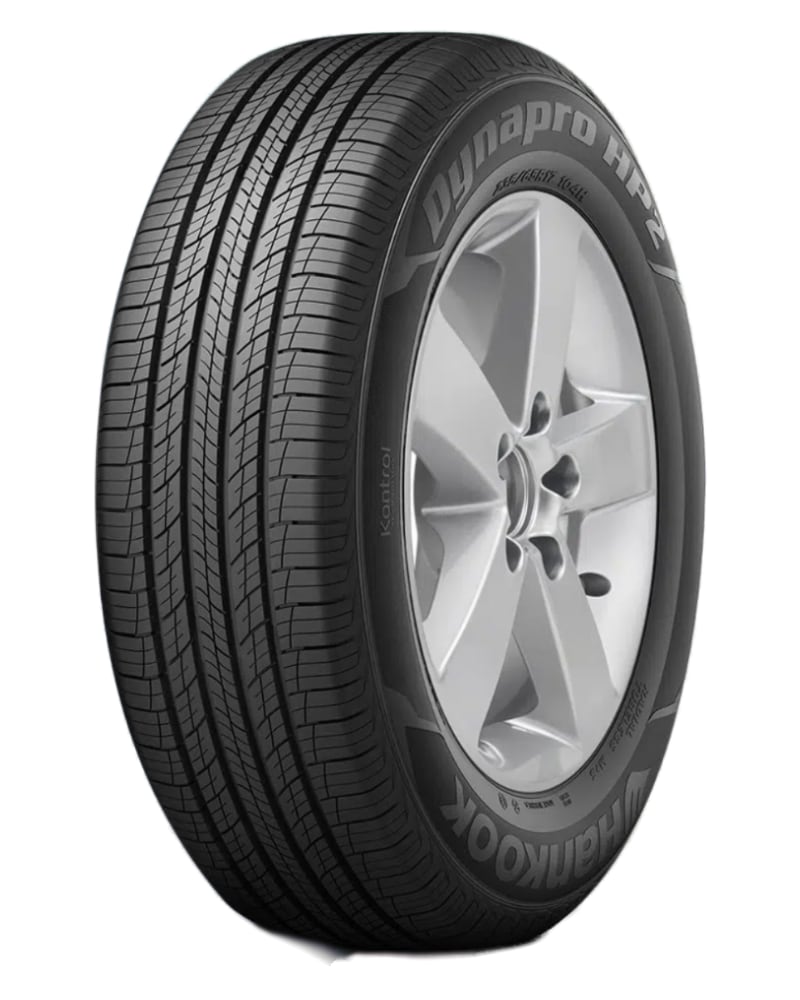 Treadwear
Traction
Temperature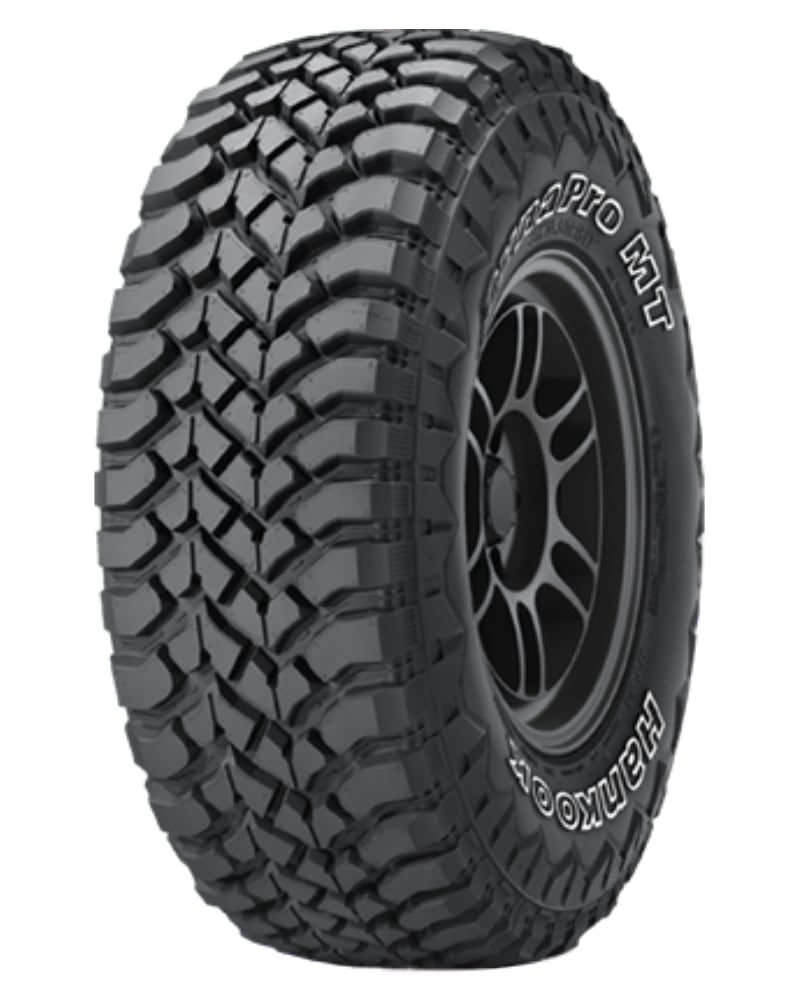 Treadwear
Traction
Temperature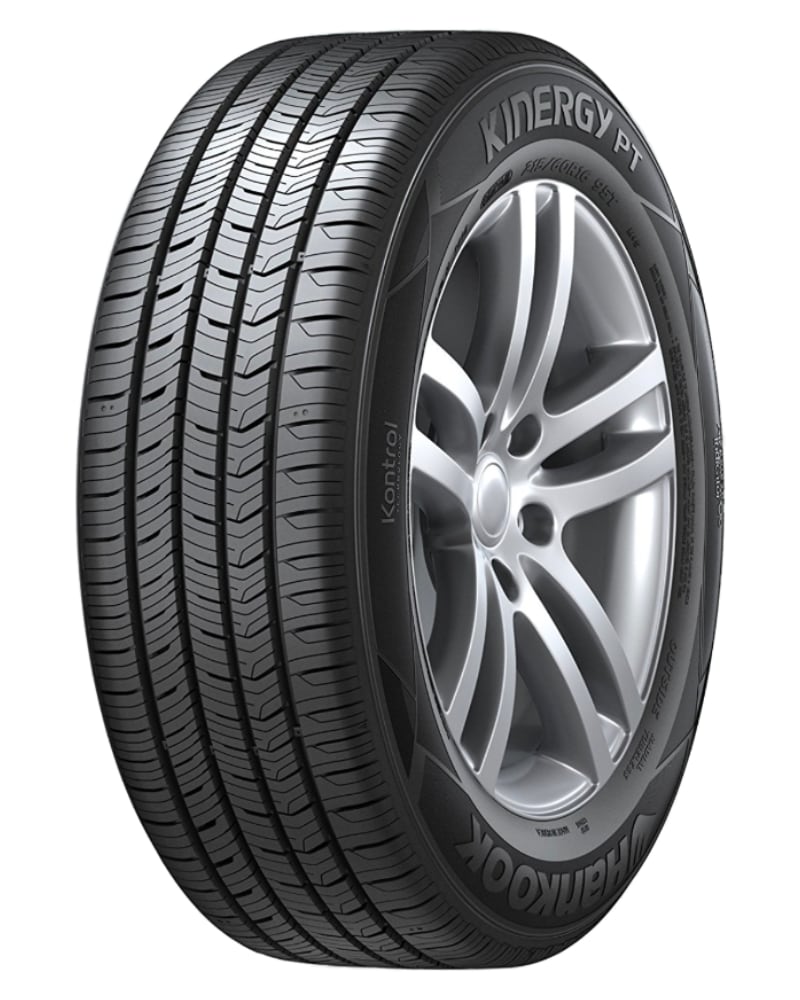 Treadwear
Traction
Temperature
Kinergy ST
Grand Touring All-Season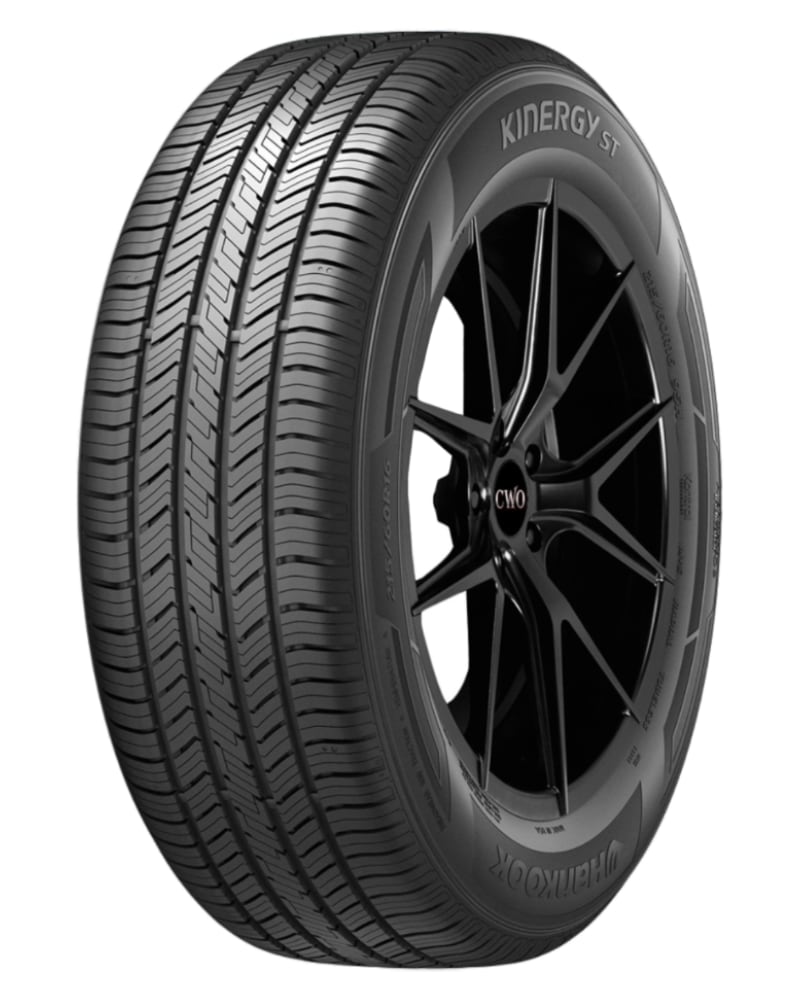 Treadwear
Traction
Temperature
Ventus V2 Concept2
HIgh-Performance All-Season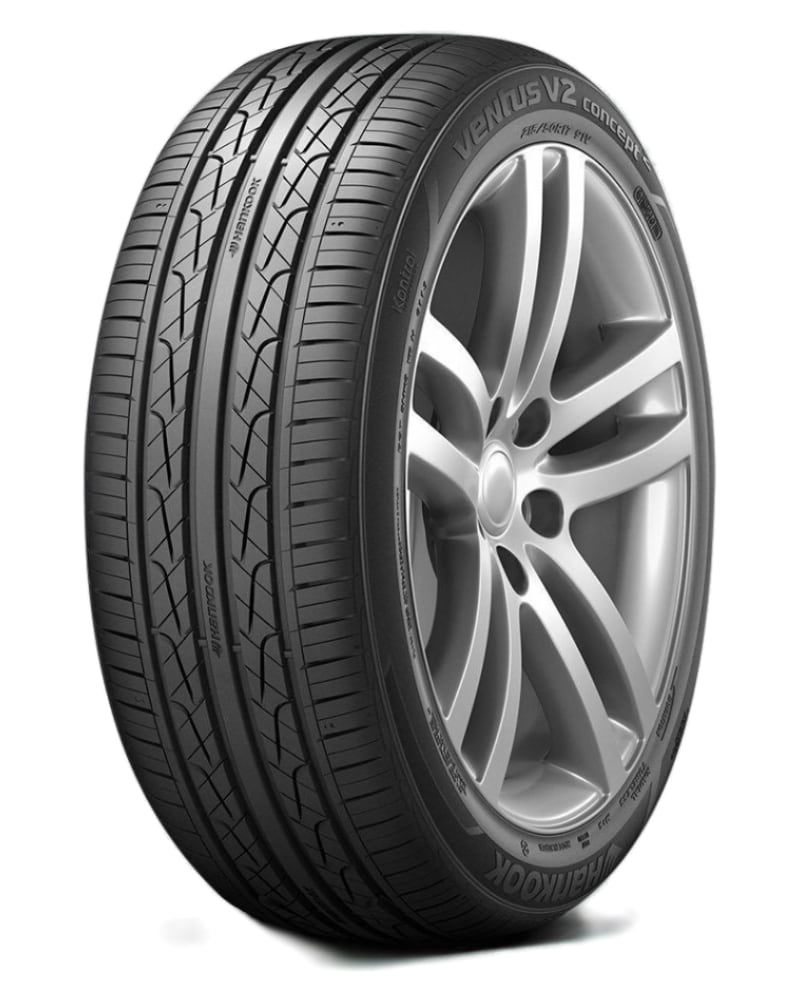 Treadwear
Traction
Temperature
Cost of Hankook tires
The price of Hankook tires is rather convenient for the quality that you get with them. They start at around $60 for all-season passenger tires, which is much more convenient than the premium competitors. On the other hand, some extreme off-road tires with aggressive treads could cost up to $350 per tire in larger-size trims.
Still, you should be able to save quite a bit by going with Hankook, especially with tires like the Ventus V2 Concept2 which starts around $70. Even some grand touring tires like the Kingery ST cost around $90 on average for the standard 17″ and 18″ trims.
Why choose Hankook tires?
Hankook tires have improved in quality so much over the past few decades, that they can now even be compared with some premium brands. On top of the quality you get, the prices will attract most drivers to give these a shot. However, a few other features make Hankook tires appealing for everyday driving, and here are a few of those:
Better Performance: Hankook surpasses all the other mid-size tire brands by far with the OCP simulation system. It helps the brand's engineers run traction performance simulations and adjust the pressure points where the tread touches the road. Thanks to this, the optimized contact patch will always give you the utmost traction based on the tire's purpose.
Trusted Brand In Automotive Industry: If the renowned car manufacturers trust Hankook tires, why shouldn't you? The Korean giant became an official supplier of OE tires for brands like BMW, Audi, Ford, GM, Hyundai, and Toyota. Their performance tires even expand on brands like Porsche, and all these brands trust Hankook for a good reason.
Increased Safety: With Hankook tires mounted, you won't have to worry about driving safety ever again. Their SUV tire models are equipped with stone ejectors that push the little stones out from the tread voids to prevent them from interfering with traction. Also, standard touring passenger car tires are equipped with deep circumferential grooves in all-season trims to prevent hydroplaning.
Racing Tire Experience: Hankook uses the knowledge from making dedicated racing tires and implements it into everyday passenger tires. Their wide range of dedicated performance tires like Ventus Z206 and Z215 confirms the expertise of Hankook's engineers in getting the highest traction performance.
Our take
Hopefully, our Hankook tires review will change your mind if you were skeptical about Hankook tires at first. Truth being said, it's not the most well-known tire brand out there, but it keeps adding to its name by the day and is now the 7th largest tire manufacturer.
All of that wouldn't mean anything if the brand didn't utilize a policy where the driver comes first, so the price-to-quality ratio is impressive. If you are looking for an affordable tire brand that delivers great performance for everyday driving, don't look the other way when it comes to Hankook.
How long do Hankook tires last?
Hankook tires last from 40,000 miles to 70,000 miles depending on the model and trim. Their performance tires last between 40,000 and 50,000 miles, with some models getting above the average for the category. On the other hand, passenger all-season tires should last at least 60,000 miles, which gives you at least 4 or 5 years of driving covered by warranty.
Which tire sizes does Hankook offer?
Hankook offers size trims from 14″ to 22″ and it all depends on the tire category and model. Its Dynapro series tires for SUVs and light trucks come in 22″ as the largest size trim, while the passenger car tires start at 14″.
What brands are comparable with Hankook?
Tire brands that are comparable with Hankook include Toyo Tires, Goodyear, and Yokohama. However, the brand aims for the top and some of its tires even performed better than Michelin and Bridgestone on the test track.
Are Hankook tires the best tires?
Hankook tires aren't the best tires out there, but their SUV and high-performance tires tend to get better and better. These days, you can say that some of their models can even rival premium brands like Michelin and Continental.