Hankook Dynapro HP2 review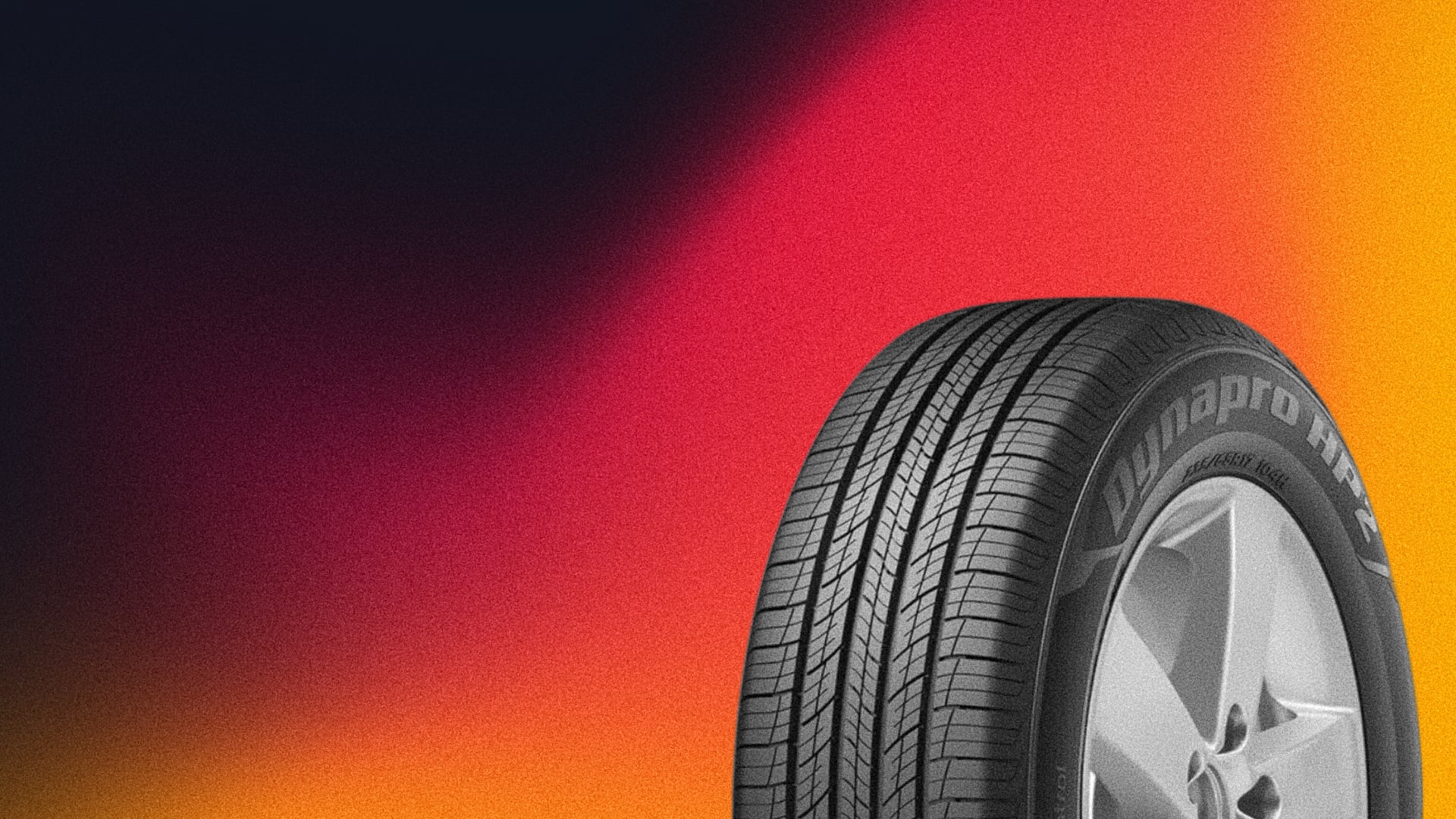 Having a set of off-road tires for your SUV or truck is one thing, but the need for all-season tires that give you a comfortable ride through the year never dies down. If you are a truck owner with such a preference, the good news is that there's no longer a need to pay top dollar for a quality set of tires.
Hankook offers a better solution for both your driving experience and finances. So, we went far to test their all-season SUV tires in different categories through this Hankook Dynapro HP2 review!
Join us on our quest if you wish to learn more about how you can get a great set of SUV tires at a convenient price!
Recommended
Hankook Dynapro HP2
Hankook Dynapro HP2 is a perfect blend of a durable SUV tire capable of performing all-year long and provide a stable grip even in winter conditions.
REREV may receive a commission for purchases made through links on our site. Learn more.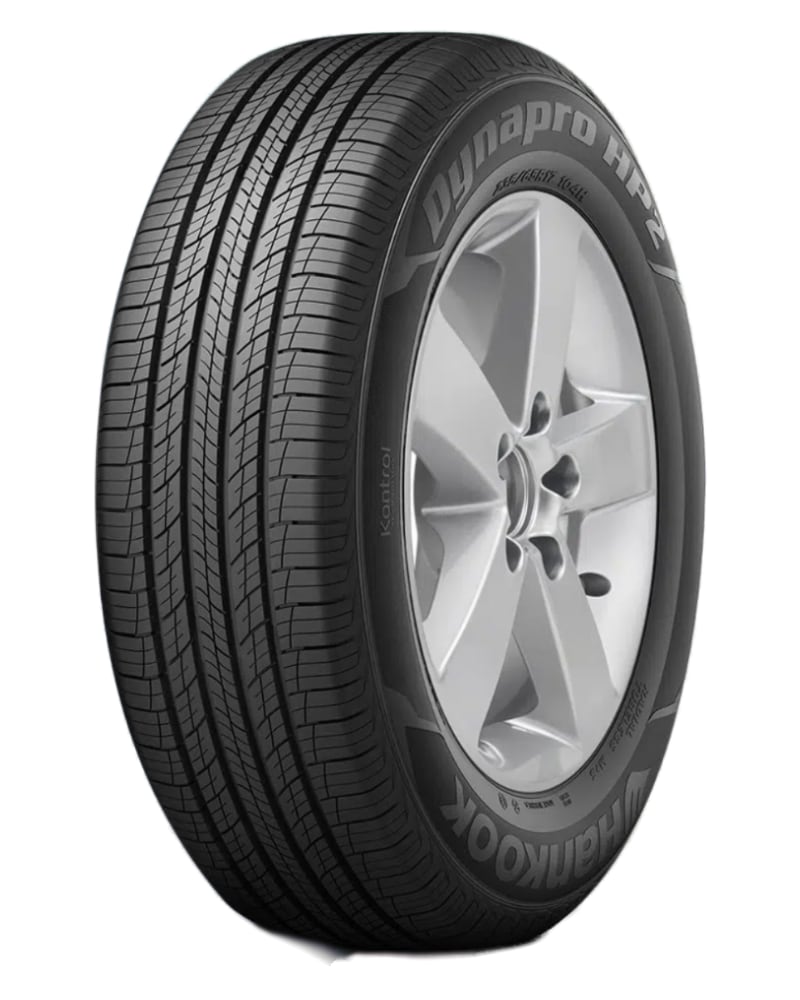 Why you can trust REREV's tire reviews: Our automotive expert researchers analyze tire specs, customer feedbacks and reviews from credible sources. This thorough analysis provides accurate information about tire performance, helping you make the best choice. Find out more about how we evaluate tires.
Key features and technologies
To give you an idea of the main Dynapro HP2 features, let's start with the tread. It's designed with all the all-season features you might need, but with the SUV profile technology. That means it's a wider footprint than regular tires, and the pressure is dispersed evenly through the tread.
On top of that, the Dynapro HP2 tires have several other specific features to brag about:
Silencer sipes
Straight grooves
Reinforced center rib tread blocks
4-channel aqua driving technology
Hankook focused on providing utmost driving comfort, along with great traction performance. With silencer sipes spread across the shoulder tread blocks, the road vibrations can't spread from the center rib.
Another feature that guarantees a comfortable ride with these tires mounted is the straight groove design. It prevents tread block movement as you drive, and gives you an even wear of the treads for longer life.
Also, the center rib is supported for extra stiffness, resulting in a more stable and comfortable driving sensation. Finally, some features affect wet traction, like the 4-channel aqua driving technology.
Safety features
One of the most important safety concerns for all-season tires is preventing hydroplaning. It happens when your tires lose the ground grip under a layer of water on the road, and this mostly occurs during heavy rains.
However, you can drive even at higher speeds in these conditions with a set of Hankook Dynapro HP2 tires mounted. They come with 4-channel aqua tread grooves that spread across the tread blocks and lead the water away from the tire.
Speed ratings
The Dynapro HP2 tires fit on sporty crossovers, pickups, and SUVs, so it's only natural that speed ratings are aligned. So, you can buy these tires with an "H" speed rating, or a "V" speed rating.
That means you can drive up to 130mph with the "H" speed mark, while the "V" mark allows you to step on it a bit further, up to speeds of 149mph. You might be able to go a few extra miles above the speed limit, but there's a good reason why Hankook included these marks.
These limits specify the speeds at which the tires retain their safety features and maximum ground grip, so you shouldn't risk it by going any faster.
Treadwear and durability
According to Hankook, these SUV tires for all-season driving can get you rolling for at least 65,000 miles. The high silica tread compound makes sure that the tires wear off evenly, so you can get an extended tread life from them.
With the inner steel belt support, these tires won't let you down and should be more durable than tires without the inner support construction. An average US driver passes about 14,000 miles per year, you should be able to get at least 4 to 5 years out of these.
Maintenance indicators
Taking a look at the wear indicator can sometimes make all the difference when it comes to changing the tires timely. So, Hankook included an industry-standard wear indicator between the tread blocks that you can use to determine how much tread you've got left.
When the tread aligns with the indicator mark, you'll know that you have 2/32 inches of tread left. At this point, you should consider changing the tires as soon as possible, to prevent them from getting worn off completely.
Traction performance
Since these tires should keep your SUV firmly on the road even on a rainy day, testing the traction performance is crucial. So, we made sure to give you the proper idea of how these Dynapro HP2 tires perform by testing the traction on dry, wet, snow, and off the road.
Wet traction performance
We were genuinely surprised by how these tires perform on wet roads since not even heavy rain can make them lose their grip. The wet traction performance is boosted by water dispensing channels across the tires, as well as through sipes that create biting edges.
The result is a comfortable and pleasant ride on wet roads with short braking distances and solid steering. You can rest assured that you won't be in danger of any accidents on slippery roads with Dynapro HP2 tires mounted.
Dry traction performance
In terms of dry traction, the Dynapro HP2 tires are optimized for some speedy action in the summer. The silica tread compound remains unaffected by the summer temperatures, and there are more than enough tread grooves for the air to pass through and cool the tire down.
Also, you can count on the stiff and continuous center rib for stellar support and ground grip, since it maximizes the amount of tread compound in touch with the ground. It's a smart move by Hankook engineers to design the tread this way, so you'll have a wide tread footprint on the road.
Finally, we tested the cornering stability which is impressive with these tires. It's due to the wide shoulder footprint that grips the ground in turns, making it virtually impossible to lose control with these tires.
Snow traction performance
When it comes to snow traction, we were satisfied with the level of traction that these tires provide. You won't be affected by some light snow, and the only issue could be a road with 3 or more inches of snow in case of extreme winter weather.
Still, if you live in a climate zone where that's possible, you might want to consider getting a set of winter tires. When it comes to public roads and highways in the wintertime, Dynapro HP2 tires should do just fine.
Off-road traction performance
Finally, the off-road driving test is the last step in Dynapro HP2's traction evaluation. However, these tires don't behave so well on challenging terrains, and it's no wonder since there aren't meant for that.
Although the tread is reinforced with a steel belt on the inside, sharp rocks might rip the tread blocks and it could lower your traction on the road. So, don't take any chances with Dynapro HP2 as these aren't dedicated off-road tires.
Noise and comfort
Hankook's tires are known for their great noise isolation and driving comfort, so we were curious to see how these rate in such a category. Thanks to the silencer sipes on the shoulder tread blocks, you won't hear any noises in the cabin while driving at lower speeds.
Still, some noises are possible as you move towards the speed limit, but it's nothing that could significantly lower your driving thrill. As for the comfort, it's on an impressive level due to the high stability provided through a uniform center rib and supportive inner tire construction.
Competitors and alternatives
You can also judge a tire by its alternatives and competitors, to see how it ranks among the top tire models. In this case, there aren't many competitors worthy of standing on the line with Dynapro HP2, so here are a few proper alternatives:
Michelin Latitude
Pirelli Scorpion Verde
Dynapro HP2 price range
It all depends on the tire size when discussing the price range of Dynapro HP2 tires. Starting from a single 16″ tire, you'll be looking at the price of around $130. On the other hand, a single 20″ tire costs around $210.
It's already a great bargain, and you can make it even better by using rebates and discount coupons to make these tires a true steal!
Warranty details
If you are to opt-in for Dynapro HP2 tires, you'll be getting one of the best warranty deals on the market. First off, you get a treadwear warranty on the 65,000 miles, while there's also the 30-day free trial that you can use to test the tires and decide if they make the right fit with your vehicle.
Finally, the workmanship and materials warranty lasts for 5 years and gives you a free tire replacement during the first year of use, or the first 2/32″ of the tread.
Cars that fit Dynapro HP2 tires the best
We already said that these tires fit small and mid-size SUVs, crossovers, and trucks the best, but here's a list of the vehicles that make a perfect fit with Dynapro HP2 to give you a better picture:
Dodge Durango
Dodge RAM
BMW X5
Audi Q5
Ford F-150
Honda CR-V
Jeep Grand Cherokee
Jeep Wrangler
Kia Sorento
Mitsubishi Pajero
Land Rover Discovery
Toyota Land Cruiser
Our take
As the time to make a final verdict on Hankook Dynapro HP2 tires approaches, we are more and more confident in their quality. They proved to be quite effective in terms of all-season traction, and that's the most important evaluation category for this type of tire.
Moreover, you get a decent driving comfort and great speed rating with these, so it makes your decision to place them on your shortlist much easier!