Hankook Kinergy PT H737 review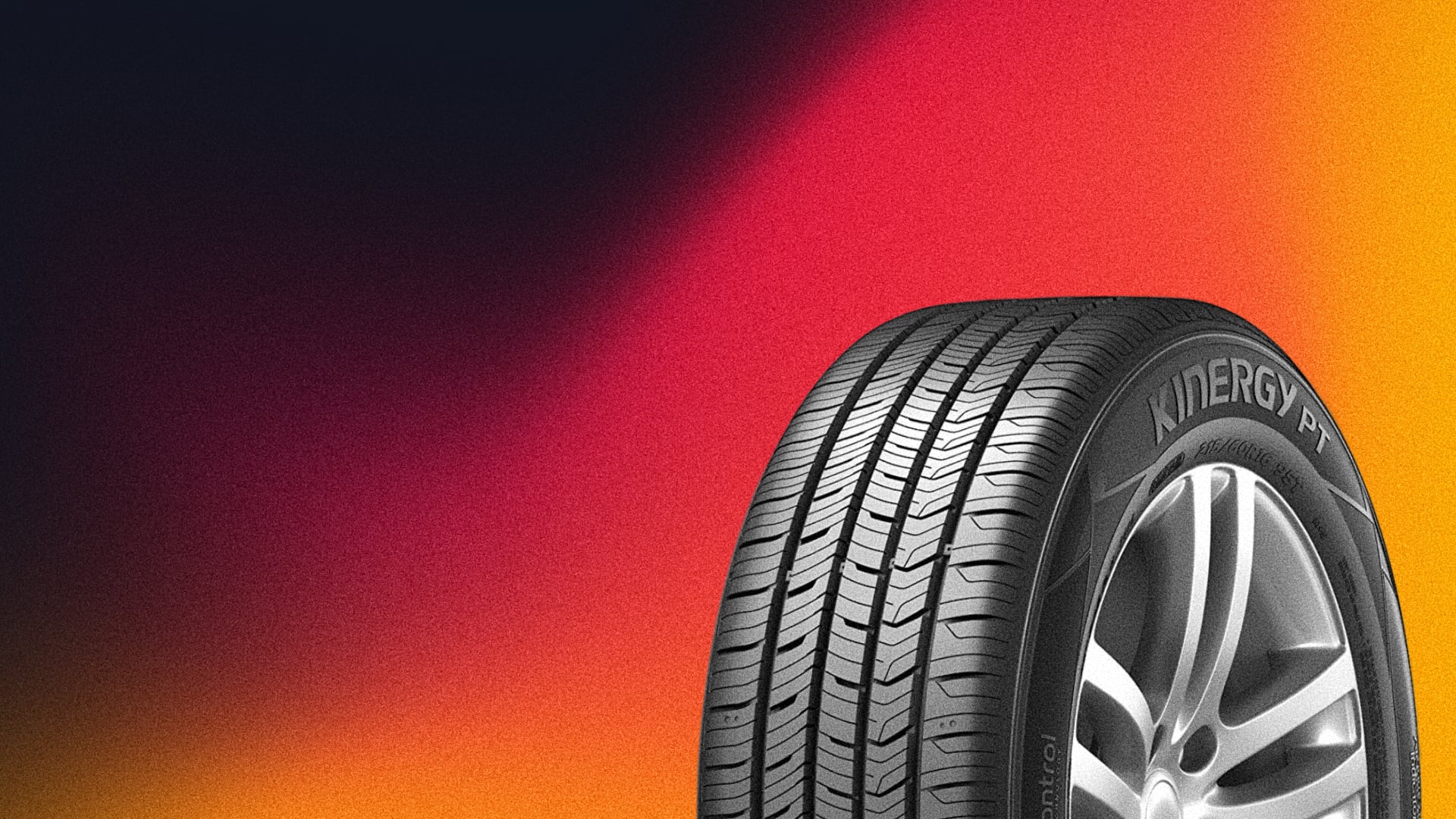 While driving a car is exciting, it is essential to note that your tires play an important role in determining if you arrive at the destination or not. Tire manufacturing companies have been working tirelessly towards improving their tires' quality. Here, we set the spotlight on Hankook's Kinergy PT H737.
The Hankook Kinergy PT H737 utilizes modern technology like the visual alignment indicator, which serves as an easy way to check your tire alignment. Additionally, it features the pro mileage technology, which helps maximize the mileage you get from your vehicle.
What's more? This article gives detailed information on the Hankook Kinergy PT H737 tire and answers related questions.
Recommended
Hankook Kinergy PT H737
Hankook made the Kinergy PT H737 a budget-friendly tire that delivers excellent grip both on the road and when it comes to off-road driving, plus the smooth driving sensation without excessive tire noises.
REREV may receive a commission for purchases made through links on our site. Learn more.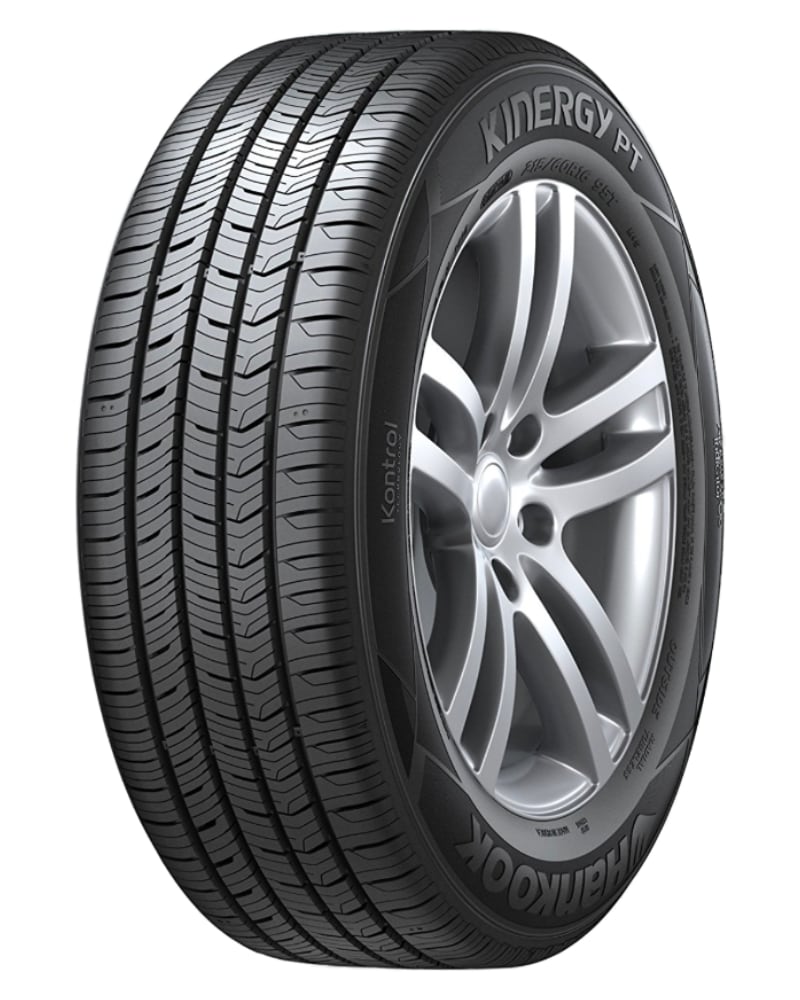 Why you can trust REREV's tire reviews: Our automotive expert researchers analyze tire specs, customer feedbacks and reviews from credible sources. This thorough analysis provides accurate information about tire performance, helping you make the best choice. Find out more about how we evaluate tires.
Key technologies
Hankook employs four advanced technologies that optimize the performance of their tires. These include optimized blocks, visual alignment indicator, asymmetric pattern design, and the ProMileage technology.
Optimized block stiffness: Hankook utilizes optimized tread block stiffness to ensure enhanced performance and uniformity for improved handling performance and mileage.
VAI (Visual Alignment Indicator) system: The visual alignment indicator siping system provides an easy way to check tire alignment. It compares the wear on the sipes on both of the tire's shoulders and then realigns as necessary.
Asymmetric pattern design: The asymmetric pattern design enhances outside stiffness, which ensures improved dry handling and cornering performance.
ProMileage Technology: Mileage is significantly enhanced by Max mileage technology, which maximizes road contact of tires and evenly distributes forces during acceleration, braking, and cornering.
Safety features
The Kinergy PT H737 features an asymmetric tread design with wide lateral and circumferential grooves that work together with aqua-slant sipes to ensure maximum water evacuation, promote hydroplaning resistance, and provide outstanding wet-road braking and traction.
Speed ratings
The Hankook Kinergy PT H737 tire comes in three-speed ratings, and they include H, V, and W speed ratings. So depending on the chosen tire size, drivers are looking at a maximum speed of 130, 149, or 168 mph, respectively. You can find the speed rating on the sidewall of your tire.
Treadwear and durability
We live in tough economic times, and buying a set of tires is not a cheap affair. For that reason alone, it is not economically wise to change tires every few months unless you are Bill Gates, Jeff Bezos, or Warren Buffet. Unless you've got a few million lying around, it would be best if you had a car tire that would last long periods.
The team at Hankook Kinergy PT H737 ensured that we no longer had to worry about changing our time every time. It is for that reason Hankook Kinergy PT H737 comes from anti-abrasion compounds. These compounds help to protect the tire from friction while also increasing the life span of the tires.
Maintenance indicators
In many tires, the maintenance or wear indicator helps drivers know the condition of their tires. This allows drivers to keep up with tire maintenance. The Kinergy PT H737 utilizes the standard Hankook TWIs (tread wear indicators).
These narrow rubber bars sit in the circumferential grooves, which the driver can use to monitor tread depth. This indicator is crucial for safety – without appropriate depth, the tire won't have good hydroplaning resistance in wet environments and almost no traction on snow, which could be hazardous.
In a situation where the tread depth is lower than 2/32 inches, there will be a decrease in the tire's hydroplaning resistance in wet environments. You can use the TWI to monitor the tread level, and be sure to get a tire replacement once your tires get to the 2/32-inch level.
Traction performance
Traction is the resistance between your tires and the surface you drive them on. It is important because it plays an integral role in your tire's behavior in different conditions. Below, we give a detailed explanation about the Kinergy PT's traction behavior.
Dry traction performance
The Kinergy PT features a carbon black compound molded into an asymmetric tread compound, featuring enhanced outside stiffness for higher cornering grip and handling on tarmac.
At the same time, the cornering grip is impressive. It is easy to assume that Kinergy PT might not perform that well in the corners since it is primarily for durability. However, the tire would surprise you positively.
Sure, it's not as high as a performance tire, but still way better than most competitors, including some premium ones.
Wet traction performance
Driving on wet roads could be dangerous, especially if you have a bad set of tires. Most All-season touring tires that work well on dry pavement and have excellent tread life often suffer in rainy conditions, but that's not the case when talking about the Kinergy PT.
Hankook recognizes the importance of grip and traction on wet pavement and employs larger circumferential grooves than usual for higher water evacuation. These grooves connect to wide lateral notches and aqua slant sipes, limiting hydroplaning even further.
The Kinergy PT's wet braking distance is about 130.5 feet at 50 mph. This distance is about 30 feet shorter than Pirelli's P4 Four Seasons Plus tires, allowing you to drive safer on wet roads.
Snow traction performance
It might get tricky when you drive on surfaces with snow or ice, as these surfaces are usually slippery, which can be hazardous, especially when a decent tire arrangement does not counter the wet surface.
However, the H737 track configuration gives it a superior hold and footing, while its external sidelong sections slow down on ice surfaces.
Off-road traction performance
The Hankook Kinergy PT offers excellent off-road grip and handling, owing to its enhanced sidewalls and tread block patterns. Also, its anti-abrasion compound assists in tread life maintenance even after prolonged off-road drives.
Noise
Driving can be relaxing in nature, especially if you are having a bad day. While driving, especially at high speed, car tires tend to produce a specific noise. When trying to enjoy your ride, high amounts of sound from your tires can be annoying sometimes.
The Hankook H737 creates a low noise at moderate speed, but it's more baffling that it produces a murmuring noise by squeezing at a high pace.
Comfort
Highly responsive tires are generally not that comfortable over bumps, and the Hankook Kinergy PT is no exception. It glides smoothly over the road in most driving scenarios, absorbing minor imperfections easily.
However, due to the firm nature of the tire, the ride becomes harsh when you hit a larger pothole, and this resonance continues for a few moments. Although this might not be a deal-breaker for most people, it can spoil the experience from time to time.
Competitors and alternatives
Other products offer the same things as the Hankook Kinergy PT H737 tires. These are some of the close competitions and alternatives of the Hankook Kinergy PT H737;
Michelin Defender
General Altimax RT43
Price range
Hankook Kinergy PT H737 has over 60 sizes to suit different SUVs, CUVs, and light truck models. This explains why you will see price tags that vary from site to site.
A Hankook Kinergy PT H727's prices range from about $100 to $361, placing them at the lower end of the price spectrum compared to other tires in this class.
Thankfully, rebates and discounts are also available, coupled with their excellent pricing.
Warranty
One of the biggest questions most readers tend to ask is the warranty of a particular car tire. It is not surprising as buying any set of tires is not a cheap affair.
While buying your Hankook Kinergy PT H737, you should ask for a warranty from the car tire dealer. A warranty ensures that you are protected from any future loss.
The Hankook Kinergy PT H737 comes with a 90000-mile tread warranty, a 30-day free trial of the tires, and a road hazard warranty.
Kinergy PT H737 comes with tire uniformity of one year to ensure you are protected.
Our take
Over the years, Hankook has been producing high-quality tires. The new Hankook PT H737 is no exception. Hankook Kinergy PT H737 is perfect for those searching for a strong-performing all-season tire.
While the older model H727 was a Hankook best seller, engineers had no easy task designing a new tire that beat the older version in terms of performance and durability.
We recommend the Hankook PT H737 for those on a tight budget, as it comes with a comparatively reasonable price range compared to tires in a similar category.
Where are Hankook Kinergy PT H737 tires made?
The Hankook Kinergy PT H737 tires are made at the Hankook Tire manufacturing facility in Clarksville, Tenn.
How good are Hankook Kinergy PT H737 tires?
The Hankook Kinergy PT H737 is an excellent tire that provides satisfactory performance, especially if you are on a tight budget. Its optimized tread block stiffness offers enhanced performance and uniformity, thus improving handling performance and mileage.
How long do Hankook Kinergy PT H737 tires last?
The Hankook Kinergy PT H737 has an outstanding treadwear warranty of 90,000 miles. That means you could get up to 6 years of mileage on your newly purchased Hankook Kinergy PT H737 tires.
What is the speed rating of the Hankook Kinergy PT H737 tires?
The Hankook Kinergy PT H737 has a speed rating of T (118mph), H (130mph), and V (149mph), depending on the model you purchase.
Where to buy Hankook Kinergy PT H737 tires?
You can purchase the Hankook Kinergy PT H737 from the manufacturer's official website, or you could walk into your favorite automotive dealership to make your purchase. However, don't forget to ask your dealership about the product warranty and other terms.
What is the difference?: Hankook Kinergy PT H737 vs ST H735
The Hankook Kinergy PT comes with a 90,000-mile warranty, and the Kinergy ST comes with a shorter (but still excellent) 70,000-mile mileage warranty. Both tires utilize low rolling resistance tire compounds to help deliver increased mileage.
Which is better?: Hankook Kinergy PT H737 vs Michelin Defender
The Michelin Defender outperforms the Hankook Kinergy PT H737 in every aspect, including dry traction, wet traction, light, and heavy snow, aquaplaning, etc.
Which is better?: Hankook Kinergy PT H737 vs General Altimax RT43
The Hankook Kinergy PT H737 is no match for the General Altimax RT43. The General Altimax beats its Hankook Kinergy rival in every aspect, like overall noise, comfort, wear, wet traction, heavy and light snow, etc. Also, it has a 93% buy-again rate against the Hankook Kinergy PT, which has just 10%.
Which is better?: Hankook Kinergy PT H737 vs Bridgestone Alenza
The Bridgestone Alenza trumps the Hankook Kinergy PT H737 in every perspective, such as handling, steering response, dry and wet traction, light and heavy snow, etc.