Hankook Dynapro AT2 RF11 review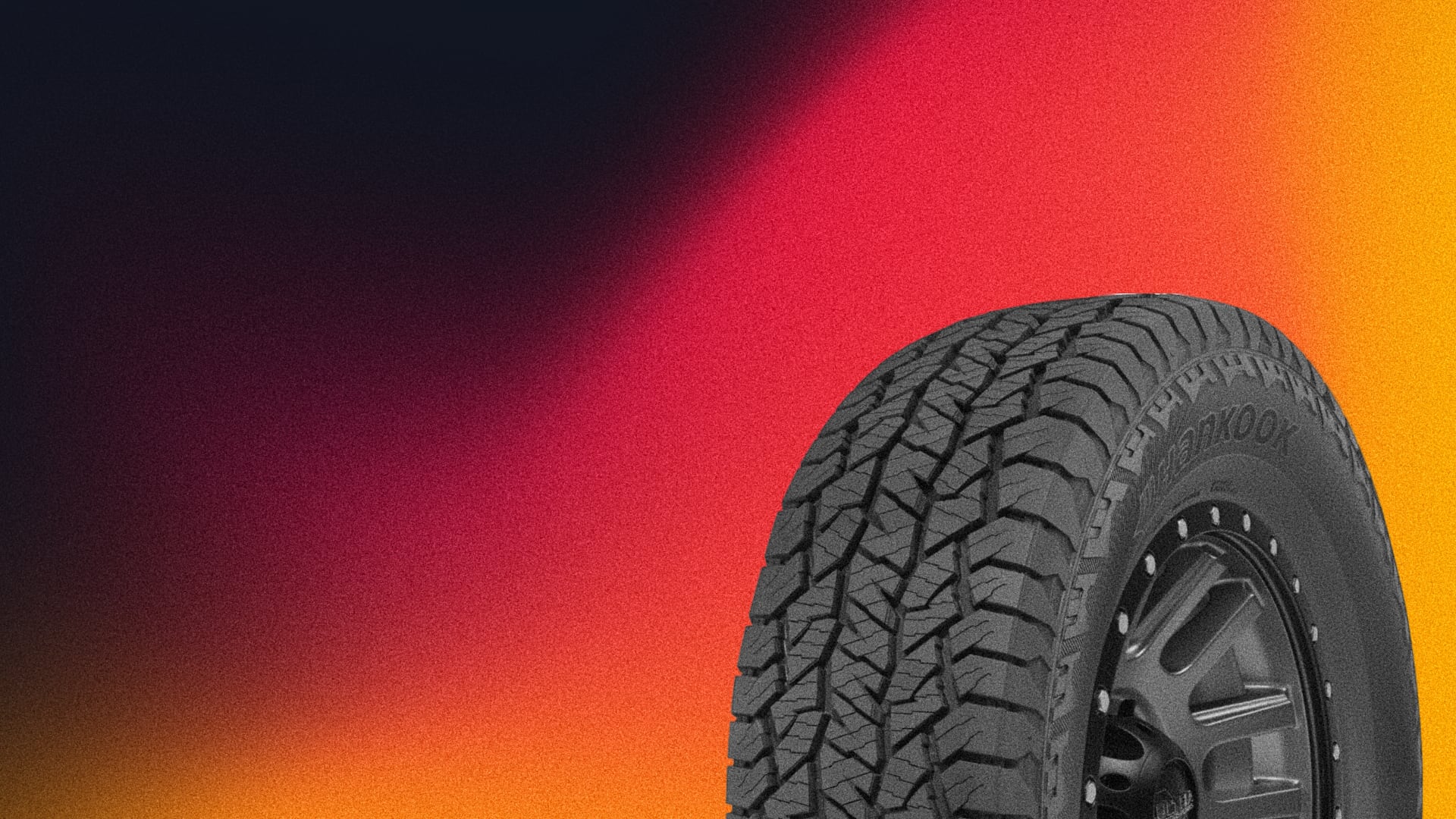 If you are looking for something more than just an off-road tire that's going to give you a great everyday driving experience, look no further as Hankook got you covered! We just couldn't resist doing a full-scale Hankook Dynapro AT2 RF11 review to tell you why these are your next top pick among all-terrain tires.
They are an updated version of the old Hankook Dynapro ATM tires, also known as the RF10, so let's see what the Korean automotive giant has in store for us this time!
Recommended
Hankook Dynapro AT2 RF11
A dedicated off-road tire, Hankook Dynapro AT2 RF11 delivers great performance on challenging off-road terrains, but still remain usable for everyday driving and last a few miles more than the main rivals.
REREV may receive a commission for purchases made through links on our site. Learn more.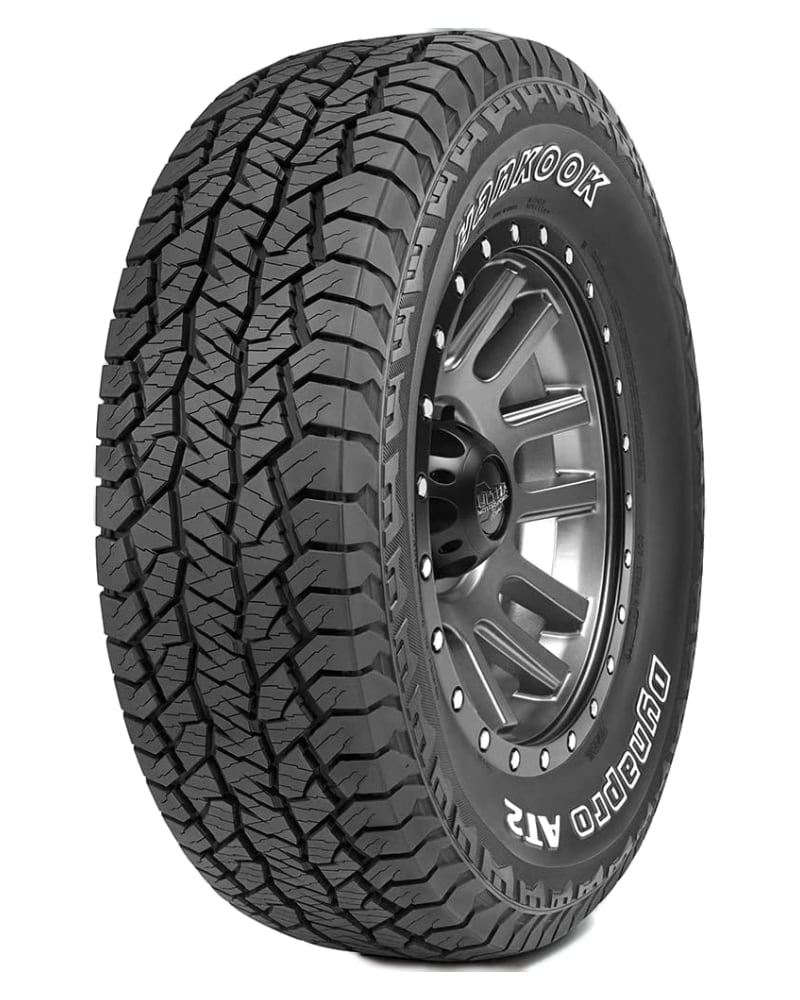 Why you can trust REREV's tire reviews: Our automotive expert researchers analyze tire specs, customer feedbacks and reviews from credible sources. This thorough analysis provides accurate information about tire performance, helping you make the best choice. Find out more about how we evaluate tires.
Key features and technologies
From the first glance at these tires, you can tell that they offer long tread life, great all-around traction, and some serious noise reduction features. So, here are the main technologies used by Hankook to make these tires so great:
Rubber compound that reduces chips and cuts while off-roading
Multi-directional grooves and sipes
Block-chain control system
Wide footprint with close tread blocks
Of course, there's no better way to start than with the tread compound which is especially interesting on these tires. It's made to give you proper off-road traction with reduced chips and cuts due to locking shoulder lugs that easily go over even the sharpest rocks.
Hankook made it a tire that's suitable for everyday driving as well and not just for off-roading, and that reflects in the driving comfort. You'll see the multi-directional tread grooves and sipes, and this pattern helps reduce the vibration noises when driving on highways.
It also gives you better traction on dry and wet roads, along with the block-chain control system that prevents tread resonance and gives you complete comfort and silence in the cabin. What's more, the wide footprint with the tread blocks being placed extremely close to each other maximizes the rubber material on the road for an impressive traction performance on different surfaces.
Safety features
Besides the performance-related features, Hankook also made sure to provide you with a safe driving experience. The wide footprint makes the tire extremely stable on the highway, and the tread design is just perfect for great handling on dry roads.
As for the rainy days, you'll be equipped with numerous sipes and grooves that spread across the tire, to lead the water away from it in different directions. It prevents hydroplaning, so it's safe to step on the gas just a little bit without sliding or having difficulties in steering.
Speed ratings
Having in mind that Hankook Dynapro AT2 RF11 are all-terrain tires for SUVs and light trucks, their speed limits allow for some impressive highway performance. They come with two different speed rating marks – "S" speed rating and "T" speed rating.
The first means you can drive up to 112mph while having absolute control over the vehicle, while the latter means it's safe to drive up to 118mph. It's still possible to push the speed limit a few miles per hour more, but it might lower the noise isolation and comfort.
Treadwear and durability
Hankook Dyanpro AT2 RF11 has an extended tread life of at least 60,000 miles, which is quite durable for the category. It's all due to the optimized tread pattern design that gives you even wear, with complete grip from all tread blocks.
To give you a proper insight into how much the tread lasts on these tires, an average AT tire tread life is about 40,000 miles. So, you should be able to use these for 4 or 5 years easily, and the best part is – they drive well on public roads just like they do on challenging off-road terrains. It's a perfect blend of long-lasting tires with a universal set for those that still value the chance of occasional off-road fun.
Maintenance indicators
Wear indicators or maintenance indicators are small markings within the tread grooves that tell you how much tread you've got left on your tires. These tires have a warning mark that becomes visible as you reach the final 2/32 inches of the tread.
While it's not as far as some tire manufacturers go in giving you an exact idea of tread life left at all points, it's still a useful marking. Once it aligns with the height of the treads, it's time to replace the tires with a new set.
Some tires still have some tread life in them even after reaching this mark, but remember – these are all-terrain tires, and you just can't tackle off-road terrains without having much tread left.
Hankook Dynapro AT2 RF11 traction performance
These tires have plenty of traction, as you can see from the tread pattern itself. However, they don't deliver the same level of traction performance on different terrains, so let's see how they handle different driving conditions:
Wet traction performance
Driving with Hankook Dynapro AT2 RF11 tires on wet roads feels about right, but it doesn't deliver the same level of traction as all-season tires. It might be due to tread blocks that are quite close to each other as it works a bit better on dry roads than on wet and slippery roads.
It's still a decent performance, but you shouldn't have stellar expectations out of wet traction with these tires. They are best suited for off-road terrains and dry roads, but you'll still feel safe while driving at slightly lower speeds in the wet.
Dry traction performance
Dry traction is arguably better than performance on wet roads, and you can embrace the full potential of the speed ratings while driving on highways. If you live in an area that doesn't get much rain over the year, there's no point in having all-season tires before these on your SUV.
They simply grip the road quite well and offer impressive traction on dry surfaces regardless of the terrain type. It's also a real quiet tire on the highways since you can count on the ribbed sidewall to reduce the driving noise at high speeds.
Snow traction performance
You'll be amazed by the snow performance with these tires, and it makes no wonder that they got awarded the 3-Peak Mountain Snowflake symbol. It represents that tires were tested in severe winter conditions, and they handled great.
The braking distance is fairly short even when it snows, and multi-directional sipes that create biting edges add up to that goal. Also, chamfered edges maintain the highest level of ground grip on snowy surfaces, so there's nothing to worry about while driving on these in winter.
Off-road traction performance
The tread design of these tires is just ready for the fight against rocky terrains. It's not as good as a proper off-road tire, but Hankook Dynapro AT2 should provide just enough off-road traction.
The locking shoulder lugs give you that extra bit of stability while going over sharp rocks in challenging terrains. The tire compound itself is designed to prevent cuts and punctures in the tread, so you'll be able to handle moderate or even some demanding off-road terrains.
It's not just about what's on the surface – it's also about the inside of the tire. With two steel belts and nylon caps on the inner zone of the tire, you'll have all the support you need to back up your ride when making detours from the main road.
Noise and comfort
Within the category of all-terrain tires, Hankook Dynapro AT2 RF11 is in a league of its own when it comes to noise isolation and driving comfort. These truly bring that much-needed refined driving experience suitable for your everyday ride.
Our team noticed several features that go in favor of achieving quieter and smoother driving. From the multi-directional grooves and sipes that prevent harmonic road vibrations, to the block-chain control system – everything stands in way of those bothersome driving noises.
The latter serves a crucial purpose in giving you a refined driving experience with a bar between shoulder tread blocks that reduces the movement of the blocks when compared to regular tires without this feature.
Competitors and alternatives
There are numerous quality options among all-terrain tires, but rare are the ones that can rival Dynapro AT2's everyday convenience and comfort. Among the ones that fit as the worthy competitors, we can point out a few quality options:
Falken Wildpeak AT3W
Cooper AT3
Hankook Dynapro AT2 RF11 price range
In terms of price, these tires are in a reasonable category and it depends on the tire size. Hankook Dynapro AT2s are offered in sizes from 16″ to 22″, and the price for a single 16″ tire is around $140.
For larger sizes, you'll be looking at a price of about $300 for a single 22″ tire. Having in mind what you get for the price of the set, it's a rather reasonable range, especially when combined with rebates and discount coupons you can find on Hankook products.
Warranty details
One of the best things about these tires is that you also get a 30-day free trial so you can decide whether they make the best fit for your vehicle or not. Also, you can rely on a mileage warranty set for 60,000 miles, which is arguably one of the best deals in the class.
Finally, there's also the road hazard warranty which specifies that you'll get a tire replaced in case it's damaged while driving on the road. It lasts for the first year of use or the first 2/32″ of the tread.
Vehicles that make a perfect fit with Hankook Dynapro AT2 RF11
As we mentioned, the Dynapro AT2 tires fit best on SUVs and light trucks capable of some off-road action. In that light, these are the vehicles that fit these tires the best:
Ford F-150
Ford Ranger
Chevrolet Tahoe
Chevrolet Silverado
GMC Yukon
Jeep Wrangler
Jeep Grand Cherokee
Nissan Armada
Toyota 4Runner
Toyota Sequoia
Dodge Ram
Our take
Overall, if you are looking for an affordable set of all-terrain tires that deliver considerable off-road performance in combination with everyday driving convenience, don't look the other way with these.
They make a perfect blend of comfort and off-road traction performance for a unique fit among the tires in this category. We can hardly find any features that could be the deal-breaker with Hankook Dynapro AT2 RF11 tires.