Cooper Endeavor Plus review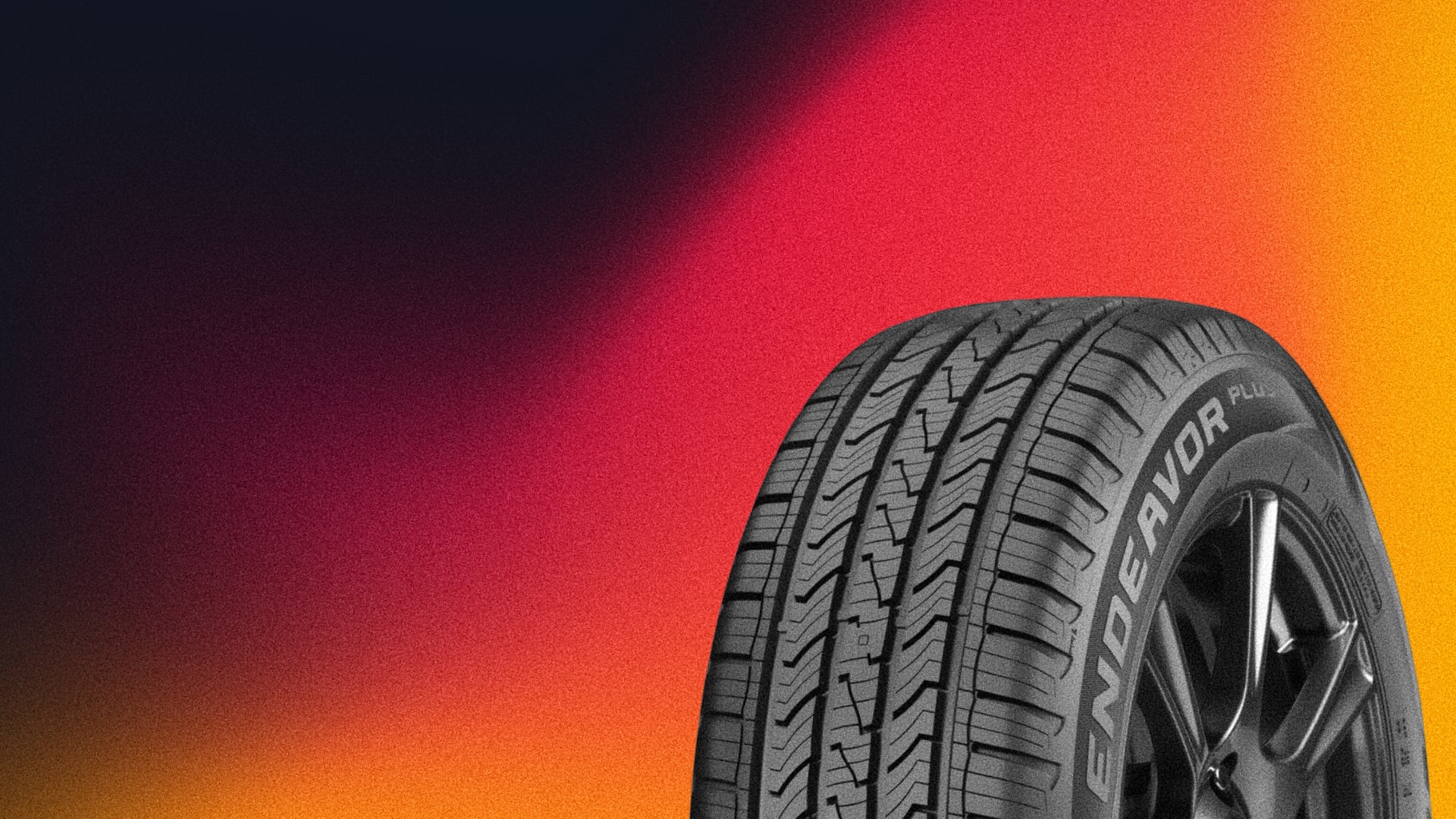 As one of America's favorites, Cooper always produced great tires with a domestic quality build. Having in mind the increasing popularity of SUVs lately. the Endeavor Plus makes a tempting pick. It offers a smooth ride with great traction in wet and dry.
Coming in six sizes, you can choose a set of these tires suited for every SUV, pickup, crossover, or van. To help you decide if it makes a good option for your daily driver, our team expanded on the important features in this Cooper Endeavor Plus review to lead the way.
Recommended
Cooper Endeavor Plus
The Cooper Endeavor Plus is a tire made to be sturdy and last as much as possible in the all-season SUV truck category. It brings extreme driving smoothness and excellent grip in every situation regardless of the road conditions.
REREV may receive a commission for purchases made through links on our site. Learn more.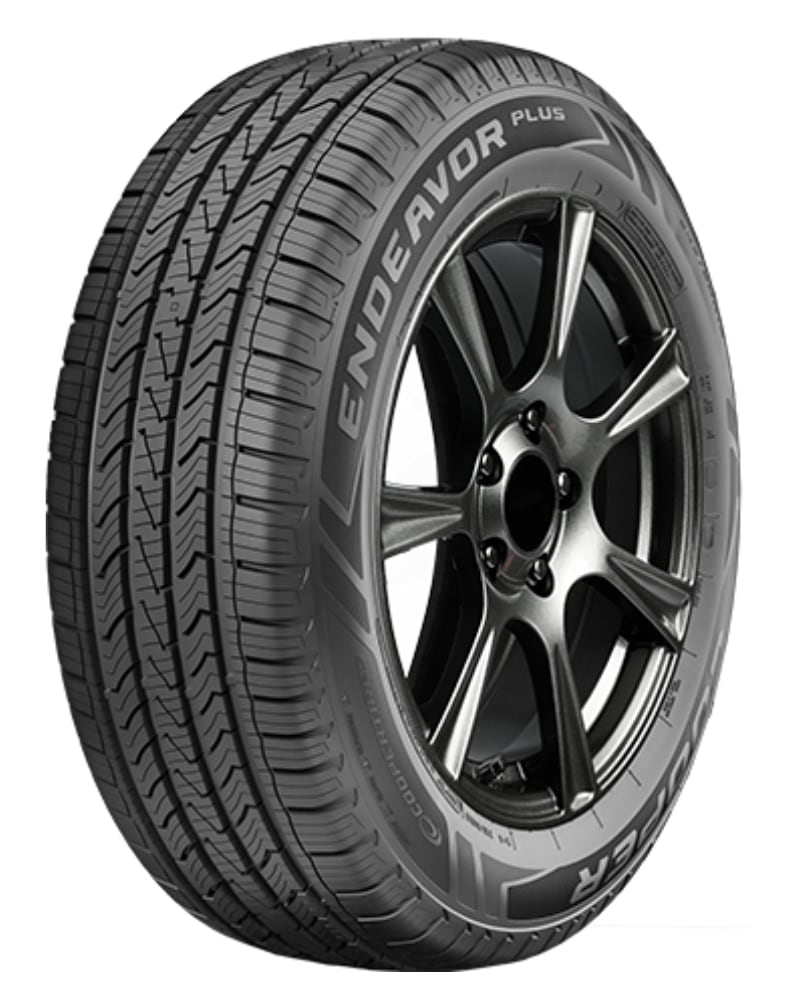 Why you can trust REREV's tire reviews: Our automotive expert researchers analyze tire specs, customer feedbacks and reviews from credible sources. This thorough analysis provides accurate information about tire performance, helping you make the best choice. Find out more about how we evaluate tires.
Key technologies
Cooper Endeavor Plus tires are equipped with some of the latest Cooper tire technologies. The most notable ones include a reinforced casing and the addition of silica content in the tread patch.
Reinforced interior: The Endeavor Plus casing makes driving with these tires feel sturdy and stable. Cooper applied the latest innovation with the polyester shell casing, and they made sure to include a double layer of it. Because of this, you can rely on Endeavor Plus to firmly grip the road in any situation and to be as durable as all-season touring SUV tires can get.
Silica content in the tread: Because of the tire tread coupled with silica content, the entire contact patch of the Endeavor Plus tire is optimized for a powerful wet road grip. It also makes the compound pliable in the winter, so the tire can be used even in light snow.
Safety features
Cooper cares for your driving safety, and you can see it in every corner of the tire tread. There are four large water channels across the tire capable of preventing loss of control or sliding under a layer of water. This occurrence is also known as hydroplaning, and it's one of the most dangerous things in traffic. Don't worry, though, you won't ever lose control over your vehicle with the Endeavor Plus tires mounted.
To assist the water channels in keeping the tire dry, Cooper engineers also added deep shoulder grooves. These remove the water on the sides of a tire, so you get better cornering stability on wet roads.
Speed ratings
You'll also want to know the speed rating of this tire, as it shows you how fast you can drive with the tire being pliable. You shouldn't exceed the listed speed as the tire might lose its grip, but thankfully, the Endeavor can handle speed quite well.
There are three ratings for this tire – the "T" speed rating, an "H" speed rating, and a "V" speed rating. Choosing a T-rated tire will get you rolling as fast as 118 mph, while an H-rated tire handles a bit more speed, up to 130 mph. For even greater performance, V-rated tires handle speeds up to 149 mph.
Treadwear and durability
The Cooper Endeavor Plus is a long-lasting tire capable of withstanding at least 65,000 miles without replacement. Thanks to its sturdy casing and silica material in the tread, it should wear off evenly and prevent excessive wear.
When tried on the test track, these tires earned a Uniform Tire Quality Grading (UTQG) 680. This rating places it above average. To explain it simply, the UTQG grade is determined when tested against a control tire, and these results are submitted to the government. So, a Cooper Endeavor Plus should last 6.8 times more than a test tire of the same properties.
Maintenance indicators
These tires come with an industry-standard treadwear indicator (TWI) placed between the tread blocks. It's a small gauge you can barely see when the tire is new. This is due to a full-size tire tread, as the indicator only gets visible as the tread wears off and aligns with it.
It's placed at the final 2/32″ of the tread, so you should immediately replace your tire if the indicator is aligned with the tread. You should also test the tire pressure since under-inflated tires wear off quickly. Most modern cars have a tire pressure monitoring system or a tire pressure light that glows when your tires are under-inflated, so make sure to occasionally check the pressure and tread depth.
Wet traction performance
Cooper Endeavor Plus tires are a great option for an all-season tire with a great wet road grip. The texture of the tire itself boosts the wet traction, with numerous sipes throughout the tread patch. Also, there are large grooves all over the tire's circumference that eliminate water trapped between the treads.
The Endeavor Plus also has deep side grooves on the shoulder blocks and those eliminate water in the opposite direction from circumferential grooves. So, water exists from different sides of the tire, making the wet road grip impressive. All these grooves combined with biting edges add up to your stability when driving over slippery roads with Endeavor Plus tires mounted.
Dry traction performance
In terms of performance on dry roads, the Endeavor Plus handles quite well. Steering is precise and stable, and tires can surprisingly take higher speeds without endangering your stability or producing any noises in the cabin.
The braking distance is fairly short, and it's almost impossible to lose grip even when making tight turns. All these results had us convinced that Cooper Endeavor Plus is an SUV touring tire worth your consideration, both when driving on wet roads and dry roads.
Snow traction performance
Among all-season touring tires, the Endeavor Plus showed admirable snow grip. The tread compound material helps the tire stay flexible during cold winter months, and deep siping creates biting edges that spread all over the contact patch.
Of course, these won't work in deep snow, and the difference between the Endeavor Plus and dedicated winter tires is drastic. Still, they are quite usable in light snow, so highway driving and navigating city roads in winter won't be a problem.
Off-road traction performance
If you are looking for a tire that performs in inaccessible terrains, Endeavor Plus isn't the best option. These are all-season touring tires, which means they are primarily meant for comfortable highway driving.
It's not the same as all-terrain tires that can easily handle rocky surfaces due to their stiff and aggressive tread. So, if you try driving these off the road, you might reduce their life span by damaging the tread and its grooves, and therefore render the tires useless for wet traction.
Noise and comfort
Cooper Endeavor Plus tires give you a refined and comfortable ride on any occasion. The unique inner casing makes them stable over road bumps, and you'll barely feel any road vibrations and cabin noises. It's only possible to hear a slight tread growl during a few initial rides when the tires are new.
As you drive, you'll feel the refinement of these tires more and more, up to the point where you won't hear a thing as you cruise down the highway.
Competitors and alternatives
One of the main benefits of Cooper tires is that they offer premium quality at an affordable price, so it's tough to find the main rivals in the same price range. That being said, here are some of the main competitors to Cooper Endeavor tires:
Michelin Defender LTX M/S
Firestone Destination LE3
Price range
The price range of Cooper Endeavor Plus tires greatly depends on the size and trim of a tire. So, you can find a 16″ tire at an entry-level price of $135. On the other hand, the most expensive trim is the 22″ Cooper Endeavor tire with an "H" speed rating and an XL load range of $250 per tire.
Still, it handles great for towing and carrying weight without wearing off prematurely, and you can always use rebates and coupons for grabbing these beauties at a better price.
Warranty
With these tires, Cooper also gives you a complete warranty package starting with a limited mileage warranty of 65,000 miles. You also get a 45-day test drive guarantee. During the trial period, you can test the tires yourself and if they don't feel as advertised, you can swap them for another Cooper set or get a refund.
You also get a uniformity warranty on the first 2/32″ of treadwear and a free replacement within the same tread level.
Our take
Ultimately, Cooper Endeavor Plus tires deserve praise as they are among the absolute best tires in the category. The price is still a bit more convenient than that of a premium all-season touring model from Michelin or Bridgestone.
On top of that, their wet handling and driving stability is on par with the tires from a premium rank. Don't take our word for it – use the 45-day guarantee and check if these tires suit your needs yourself.
Where are Cooper Endeavor Plus tires made?
Cooper Endeavor Plus tires are made in the US, in the company's facilities in Texarkana, Arkansas, and Findlay, Ohio.
How good are Cooper Endeavor Plus tires?
Cooper Endeavor Plus tires are built with impressive quality for the price level. They are among the best in the luxury touring SUV and light truck tires for all-season traction.
How long do Cooper Endeavor Plus tires last?
Cooper Endeavor Plus tires last for around 65,000 miles, and you are covered with the warranty if the tires wear off prematurely.
What is the speed rating on Cooper Endeavor Plus tires?
Cooper Endeavor Plus tires are crafted with a u0022Tu0022, u0022Hu0022, and u0022Vu0022 speed rating.
Where to buy Cooper Endeavor Plus tires?
You can buy these tires from official Cooper dealerships in the US, or in online tire shops.
What's the difference between Cooper Endeavor Plus and CS5 Grand Touring?
The CS5 Grand Touring is a tire for coupes, sedans, and crossover utility vehicles, while the Endeavor Plus is meant for SUVs and light trucks. There's also a difference in tread patch material and inner construction that goes in favor of the Endeavor Plus.
Which is better – Cooper Endeavor Plus vs Michelin Defender LTX M/S?
Cooper Endeavor Plus tires offer better cornering stability and steering response, while Michelin Defender LTX M/S tire wins in segments of aquaplaning and wet traction. Still, these rank up quite close, with the major difference being the price since Michelin tires cost more.
Which is better – Cooper Endeavor Plus vs Goodyear Assurance all-season?
Goodyear Assurance all-season tires are slightly better than the Endeavor Plus in terms of longer estimated mileage and slightly better dry performance.
Which is better – Cooper Endeavor Plus vs Firestone Destination LE3?
Cooper Endeavor Plus handles wet roads slightly better than the Firestone Destination LE3 tire.