Cooper CS5 Ultra Touring review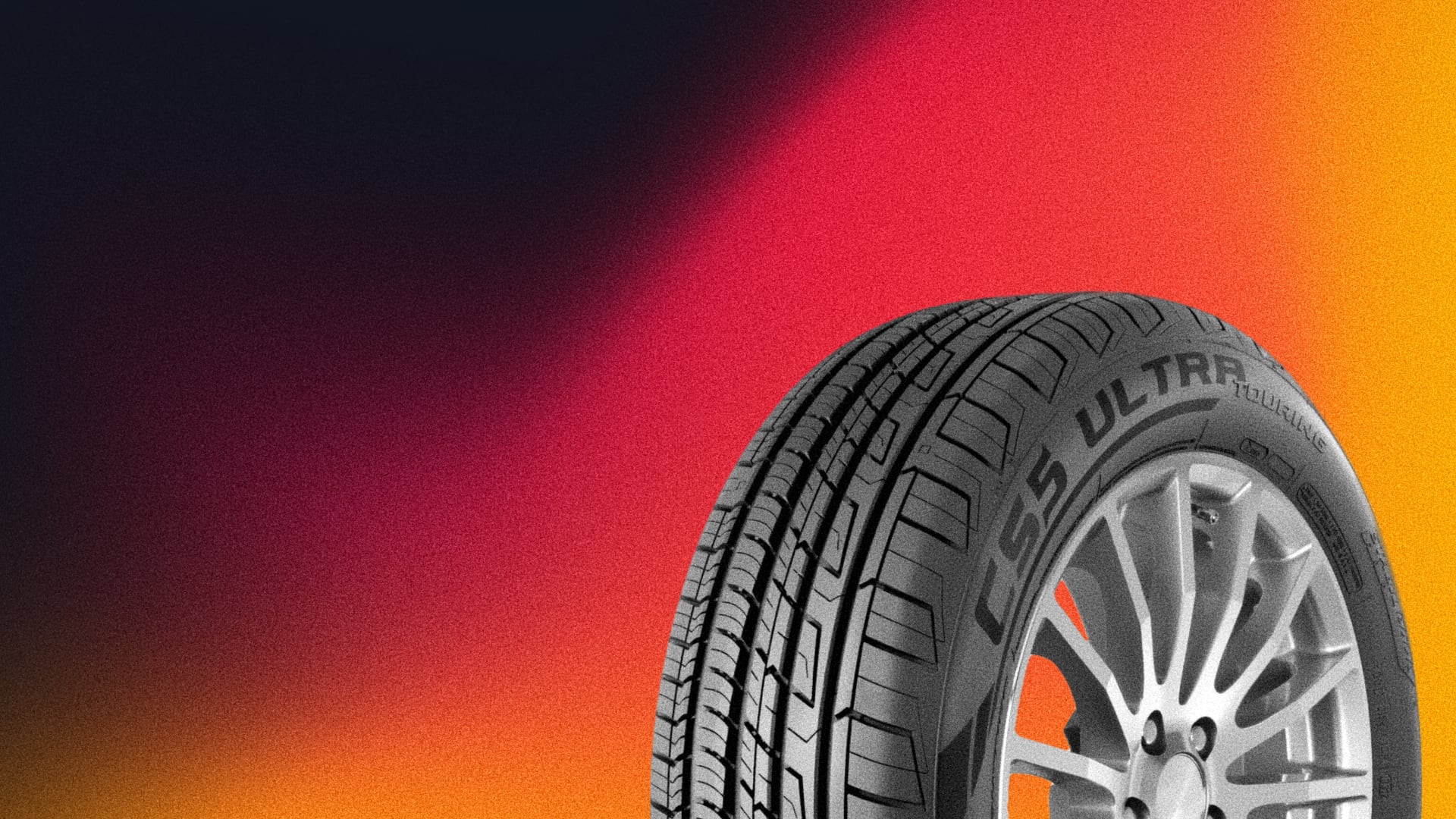 REREV may receive a commission for purchases made through links on our site. Learn more.
While other tire brands are competing in the high-performance market, Cooper stays true to its origins and works for the people. That is until the new CS5 generation replaced the old Cooper CS4 all-season tire. Now offering the CS5 Grand Touring and CS5 Ultra Touring, Cooper aims to stand out from the bunch.
This all-season touring tire covers vehicles from sporty coupes to crossovers and even some SUVs. On top of that, it offers a refined ride and year-long traction with improved performance. Let's see what it's all about in this Cooper CS5 Ultra Touring review aimed at drivers that are considering grabbing this tire.
Recommended
Cooper CS5 Ultra Touring
Drivers looking for the best buy in the grand touring all-season tire category can't make a mistake by going with the all-American way that Cooper offers with the CS5 Ultra Touring, while even saving a couple of bucks when compared to the competition.
Purchases made through links on our site may earn us a commission.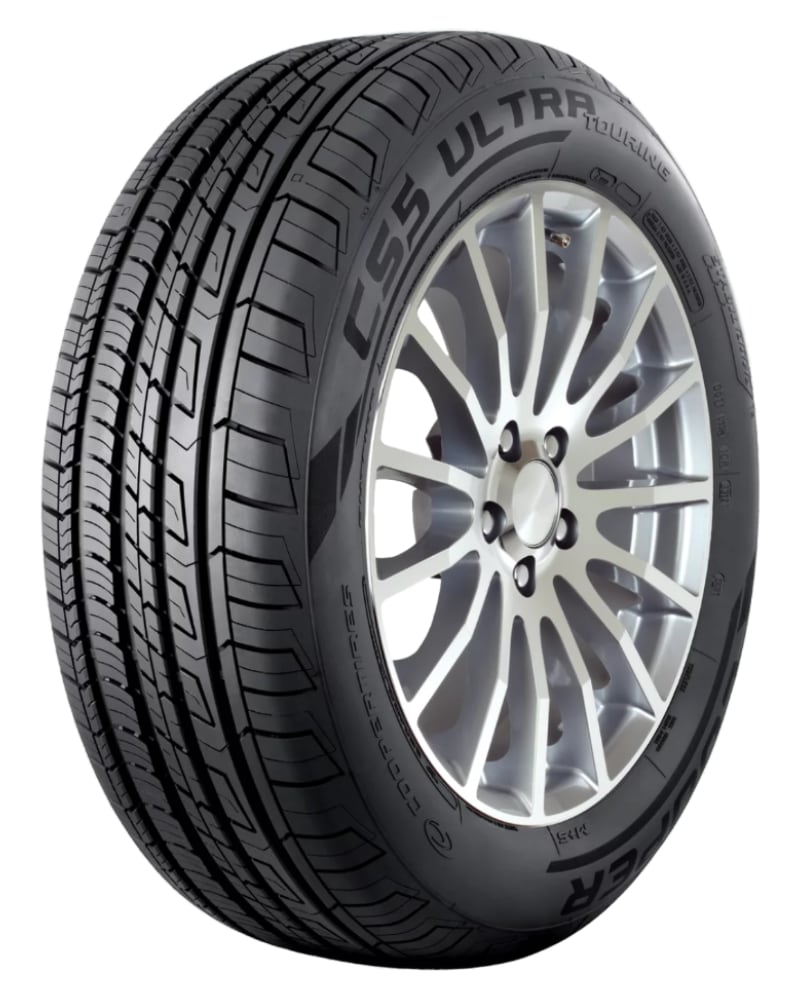 Key technologies
Cooper went one step further with these tires to make them equally appealing to an everyday driver, and those looking to get a bit more thrill at a higher speed. Some of the signature tire technologies used in making the CS5 Ultra Touring include 3D Micro-Gauge siping and "Stabiledge" performance technology.
3D Micro Gauge siping: Thanks to this technology, Cooper integrated sipes that spread to the bottom of the tread. So, the 3D Micro Gauge siping enables you to get equal biting edges as the tires wear off to those that came with a factory tire. The siping helps create biting edges necessary for proper wet handling and traction in snow and ice.
Stabiledge technology: To give you a centered feel of driving stability, Cooper integrated its "Stabiledge" technology in CS5 Ultra Touring tires. It means you get tread blocks that utilize inherent movement to keep the tread patch open and make it grip the road better. It improves your handling and gives the tire excellent stability regardless of the driving conditions.
Safety features
Cooper Ultra Touring tires make a unique combination of high-performing tires with safety features that don't hurt performance. You can see it just by looking at the asymmetric design of the tire tread. The outer shoulder blocks have shallow siping that adds up to cornering speed and precision while still maintaining a decent safety level.
The center block consists of numerous variable sipes that spread down to the lowest tread level. This helps reduce the risk of losing control due to a slippery road on a rainy day, also known as hydroplaning. On top of the siping, deep circumferential voids act as water channels and keep your stability at the highest level even on wet roads.
Speed ratings
Due to a variety of speed ratings for Cooper CS5 Ultra Touring tires, there's trim and set up for everyone's preference. The speed rating on this tire can be found on the sidewall, as a final letter in the number row like the "W" rating in 225/45R18XL 95W marking.
It represents the maximum safe speed you can drive at with a specific tire, so it's a good thing that Cooper included three of them! The starting speed rating is "H" which means you can drive up to 130 mph, and it progressively raises to 149 mph in trims with the "V" speed rating.
Finally, there's a mentioned "W" rating capable of withstanding speed up to 168 mph for performance cars.
Treadwear and durability
Another key factor that can impact your ultimate decision to grab these tires is their durability. Due to their higher speed capability, the CS5 Ultra Touring should last about 70,000 miles, which is 10,000 miles less than the CS5 Grand Touring.
Still, it's an impressive result for a high-performer touring tire with all those tread features for better-wet handling and traction. The Stabiledge technology helps a CS5 Ultra Touring tire withstand immense driving pressure with even wear distribution. So, it results in an optimized tread life regardless of the weather and road conditions.
Maintenance indicators
We can't stress the importance of having proper wear indicators on a tire enough, and Cooper thankfully listened! They utilized the "Wear Square" technology with treadwear indicators on both the outer and inner tread edges.
When the tires are new, the indicator appears as a full square. However, the important thing is that it changes as the tire wears off, so it shows when the tire is 25% worn, 50% worn, and 75% worn. Finally, there's the last remaining indicator in the shape of an exclamation point that stands on an industry-standard 2/32″ of the tread.
Once your tires reach the minimum tread depth, it's not safe to keep driving with them any longer, and you should replace the CS5 Ultra Touring with a new tire.
Wet traction performance
Cooper CS5 Ultra Touring performs amazingly in wet weather. The only downside is the lack of steering response in certain situations like sudden steering wheel rotation. However, the tire firmly grips the road and never slides even in case of fast cornering.
Thanks to the deep variable siping and large circumferential voids, there's no fear of hydroplaning even at higher speeds. The braking distance is fairly short, so you won't have to worry about emergency braking on a wet road either. Overall, it's a result worthy of the top-of-the-class touring Cooper tire with an all-season grip.
Dry traction performance
Thanks to the tire material with coupled silica treads, the CS5 Ultra Touring behaves great on dry roads. It has an improved grip on dry surfaces due to the tread material, and better handling than competitor tires thanks to the Stabiledge technology.
It makes the tread blocks flexible and grippy when driving at increased speed, so it's a perfect compromise of comfort and performance. Cornering precision on dry roads is also impressive because of the micro-gauge grooves on outer shoulder blocks.
Snow traction performance
The mentioned 3D Micro siping provides enough biting edges for decent snow grip, even as the tire ages. However, it's only sufficient for driving over light snow on the highway in the cold winter months. For these conditions, the tires proved to be perfectly safe thanks to all those grooves and channels on the tread.
However, driving over deep snow with the CS5 Ultra Touring is a whole other story. You may get stuck in the snow if you try this, and it's not a surprise – these are all-season tires and not all-weather or dedicated winter tires. So, as long as you focus on wintertime driving on the main roads, you should be fine in terms of traction.
Off-road traction performance
The CS5 Ultra Touring tire wasn't meant for off-road driving, but rather for highway driving. So, it's no wonder they don't perform so well if you decide to take a detour from the main road. Sharp rocky terrains are a huge no, as these can hurt the Stabiledge features of the tread.
Moreover, they might damage the tread patch and cause excessive wear. In the end, these are meant for sporty coupes and sedans with some crossover and sport utility vehicle applications, but mostly for smaller models. So, you should get a dedicated off-road SUV tire instead if that's what you need.
Noise and comfort
Cooper states these are some of the most refined touring tires in the game, and we couldn't do anything but agree with that. During the test ride, they showed remarkable noise isolation and barely any road vibrations regardless of the driving speed.
The powerful inner casing with steel belts for higher support adds to driving comfort. So, for a combination of high-spirited driving and a quiet and stable ride, we recommend the CS5 Ultra Touring as one of the class leaders.
Competitors and alternatives
It's not an easy task to find a tire that rivals the CS5 Ultra Touring in terms of driving stability, high-performance handling, and refinement. In that light, these are the tires that come as close as it gets within the overall price range:
Goodyear Assurance WeatherReady
Continental PureContact LS
Price range
Cooper CS5 Ultra Touring is a moderately-priced tire that starts from $125 for a single 16″ tire and goes up to $230 for a single 20″ tire. It's not the most expensive option out there, but it's not quite cheap either. However, we can argue that it retains some of the most technologically advanced compounds and tread patterns for the price.
You can use rebates and discount offers for buying these tires online to get the most bang for your buck with a set of CS5 Ultra Touring.
Warranty
The durability of these tires is backed up by a warranty package that has it all so you can feel safe. There's a limited treadwear warranty on 70,000 miles for H-rated and V-rated CS5 Ultra Touring tires. On the other hand, W-rated models come with a 50,000 miles warranty, which is still above average for high-performance tires.
Other than that, there's a 45-day road test guarantee offered by Cooper, during which you can test the tires and swap them for another set if they don't meet your expectations. There's also the workmanship and materials warranty that lasts for 6 years, with a free replacement for the first 2/32″ of the tread.
Our take
Overall, Cooper CS5 Ultra Touring isn't just a good tire – it's an excellent choice for those that wish to get a blend of high performance and a refined everyday touring tire. It handles great on wet roads, and innovative technologies are used to add up to a powerful grip on dry roads even at higher speeds.
So, it makes a perfect option for everyday driving with high-performance potential, and a safe and refined touring tire.
Where are Cooper CS5 Ultra Touring tires made?
Cooper CS5 Ultra Touring tires are made in the US, in Cooper's production facilities like the main factory in Findlay, Ohio.
How good are Cooper CS5 Ultra Touring tires?
Cooper CS5 Ultra Touring tires are made with the accent of quality tread materials and great traction both in wet and dry driving conditions.
How long do Cooper CS5 Ultra Touring tires last?
These tires should last at least 70,000 miles for H-rated and V-rated tires, or at least around 50,000 miles for W-rated tires.
What is the speed rating for CS5 Ultra Touring?
These tires come with three different speed ratings – u0022Hu0022, u0022Vu0022, and u0022Wu0022 with the latter one being a high-performance version.
Where to buy CS5 Ultra Touring tires?
You can buy these tires in Cooper's official dealerships and online tire shops.
What is the difference between Cooper CS5 Ultra Touring vs Grand Touring?
The difference between these two models is that CS5 Ultra Touring is a high-performance touring tire, while the Grand Touring is more focused on regular touring properties like refined driving and stability. The CS5 Ultra Touring is a higher trim in Cooper's lineup.
Which is better – Cooper CS5 Ultra Touring vs Goodyear Assurance Weatherready?
The Goodyear Assurance Weatherready beats CS5 Ultra Touring in driveability factors, while the Cooper tire handles better in terms of refined driving and noise isolation.
Which is better – Cooper CS5 Ultra Touring vs Continental PureContact
The Continental PureContact is a better tire overall, but the difference isn't as drastic as the price difference, so CS5 Ultra Touring makes a valuable replacement for a tire of a premium brand like PureContact.
Which is better – Cooper CS5 Ultra Touring vs Michelin Defender?
Cooper CS5 Ultra Touring copes quite well when compared to a more expensive Michelin Defender premium tire, but it falls behind in some segments like wet traction and treadwear. Still, it's as refined as a Michelin tire, which speaks for itself.
REREV may receive a commission for purchases made through links on our site. Learn more.