Cooper Evolution Tour review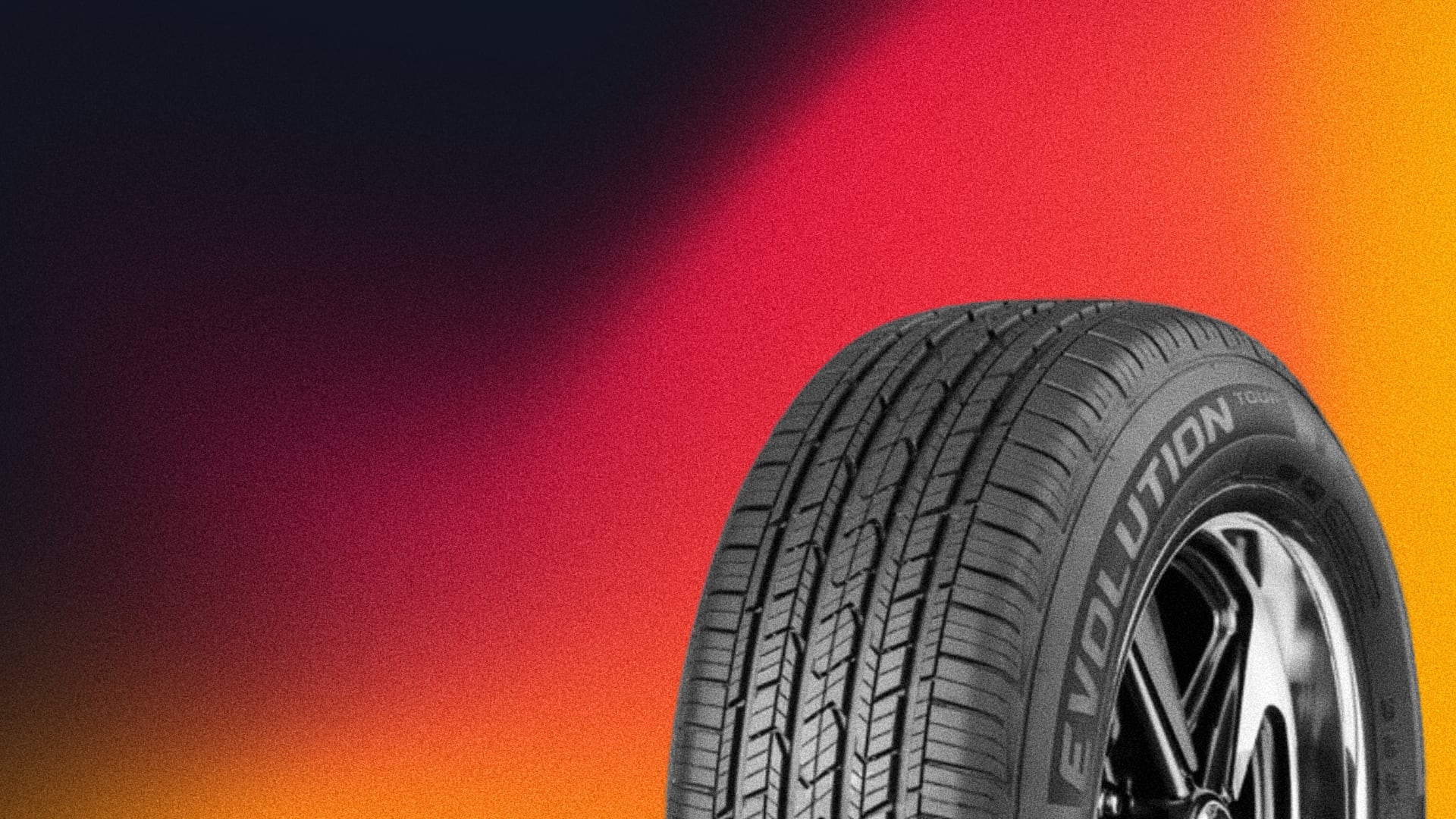 Drivers of crossovers, minivans, and sedans can find peace of mind using the Cooper Evolution Tour. The Cooper Evolution Tour is an all-season touring tire with superb traction and handling. Designed to last longer than regular tires, the Evolution Tour is equipped with technologies that improve tread wear, deliver perfect grip and survive all road conditions.
To provide you with a better understanding of its merits, our Cooper Evolution Tour review will delve into its unique features and performance metrics.
Below we've highlighted some reasons why the Cooper Evolution Tour is an excellent choice for your vehicle.
Recommended
Cooper Evolution Tour
With the Evolution Tour tire, Cooper focused on firm grip and exceptional handling characteristics for a tire that drives equally well on both dry and wet roads.
REREV may receive a commission for purchases made through links on our site. Learn more.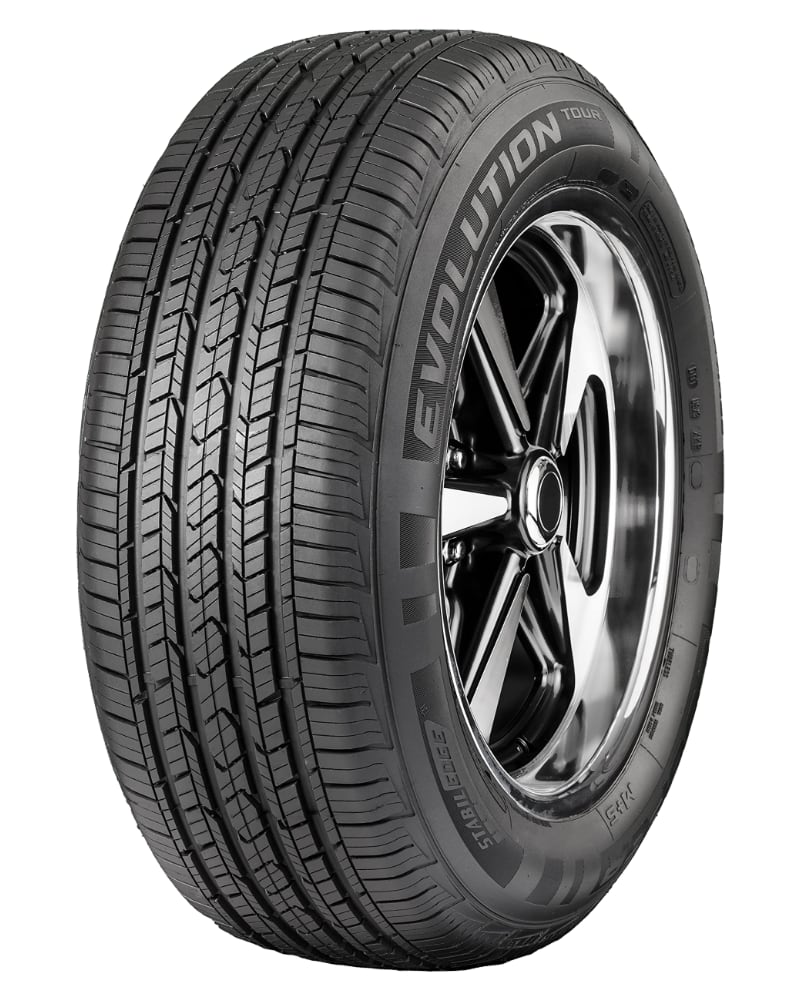 Why you can trust REREV's tire reviews: Our automotive expert researchers analyze tire specs, customer feedbacks and reviews from credible sources. This thorough analysis provides accurate information about tire performance, helping you make the best choice. Find out more about how we evaluate tires.
Key technologies
The Cooper Evolution Tour is stocked with exciting features and technologies that enhance its performance. There are many all-season tires out there, but only a few deliver driver satisfaction as much as the Cooper Evolution Tour. Highlighting some key features and technology present in the tire we have:
3D Micro-Gauge Siping Technology
Stabilledge Technology
Symmetric Pattern
The 3D Micro-Gauge Siping Technology are tiny channels in the tire known as sipes, and they improve the tire traction in wet road conditions and during light snowing. Open shoulder notches together with the four wide circumferential grooves provide hydroplaning resistance. This aids movement and provides safety under the rain and on wet surfaces.
The Stabilledge Performance technology is the reason for the Evolution Tour's responsiveness on any road in any weather. This means you can drive with assurance knowing that you are always in control.
The symmetric patterns work against irregular tread wear. The internal part of the Evolution Tour is composed of a one-ply polyester supporting twin steel belts and a single nylon overwrap. This arrangement is responsible for the Evolution Tour's outstanding handling response, high-speed capability, and durability.
Safety features
A significant safety feature of the Cooper Evolution Tour is its symmetrical spikes. This allows easy cross rotation, which promotes even wear. Therefore, you are not bound for a road mishap due to unnecessary holes and punctures at any time while tread life lasts.
Also, the high tread life ensures you keep going without fear of problems due to deep wear for a very long time. The technologies Cooper put for traction ensure that you do not have accidents due to loss of control any day.
Speed ratings
The speed ratings of the Evolution Tour vary by their tire sizes. The Cooper Evolution Tour is available in H, T, and V-rated tires. This implies that it can move at speeds of 130, 118, and 149 miles per hour, respectively, and comfortably carry out its purpose.
Treadwear and durability
The Cooper Evolution Tour offers up to 65,000 miles of road coverage on the T-rated tires and 60,000 miles on the H and V-rated ones. This points out that it is very durable. It is important to note that some tires in its class offer a little lesser durability than the Evolution Tour. Also, the Stabiledge Technology checks for irregular wear formations by evenly circulating acceleration, braking, and cornering forces along the tread area.
Maintenance indicators
Cooper uses the traditional tread wear indicators on the Evolution Tour. This involves a series of patterns put into the main design of the tire. You can use this to tell different depths of tread wear. This will help you know when your tires need maintenance and replacement.
The Cooper Evolution Tour is trustworthy and can be described as a reliable tire model. This is because its durability surpasses some of the tires in its class. Thus, you can safely use the Evolution Tour for long without worrying about the tread inch. This is possible due to Cooper's technology in the tire's internal system. They are strong enough to carry the weight of your vehicle for long without wearing out fast.
Performance and traction
The Cooper Evolution Tour performs optimally on a variety of road conditions. With the technologies equipped in the tires to improve their grip and handling, the Cooper Evolution Tour has excellent traction. Here we look at how the Cooper Evolution handles traction in dry, wet, off-road, and snow terrains.
Dry traction performance
Cooper integrated the Stabiledge Performance into the Evolution Tour. What it does is interlock the tread elements while reducing the flex inherent to the independent tread blocks. This ensures that there is no wobbling or loss of control at any time while driving. So, you can take your vehicle with Evolution Tour mounted right underneath on short spins or long journeys, and be rest assured that you own your ride always. In addition, the entire tread has very deep grooves which maintain a steady grip on the road.
Wet traction performance
The Cooper Evolution Tour will take you through mild rain and roads with light water running through. Its standard tread pattern with paired tread details delivers superb and safe handling on wet roads. However, we would not advise you to take these tires out in a heavy downpour. Keep in mind to avoid somewhat deep stagnant water on the road. Flooded roads should be the last places you take the Evolution Tour to. This is because it does not have enough traction to scale through such conditions. Attempting to do so can result in being stuck on the way.
Off-road traction performance
Although the Cooper Evolution is not a prime-of-roader, it still offers comfortable traction when off-road. It is, however, not formidable with extremely muddy terrains and will get damaged if used in rugged off-road terrains.
Snow and ice traction performance
The Evolution Tour can keep its head above light snow. However, as it is not specifically a winter tire, it will not take you over deep snow. The tread pattern enables the tires to navigate thin snow and maintain a firm grip on the road surface. Cooper offers Evolution Winter tires with more snow traction than the Evolution Tour. We think the Evolution Tour is an excellent choice because it performs just a little below the winter tires.
Noise and comfort
Yes, it is. It is quiet and soothing to the ears and gives relative comfort; thanks to the sturdy construction and protection mechanisms, it mitigates the effect of vibrations. The tread pattern keeps the noise at bay, giving the driver privileges like listening to music without noisy interruptions. The Cooper Evolution Tour aids in fuel efficiency. With its steady grip and smooth movement, drivers can save on their fuel budget as the tires are designed to improve fuel economy.
Competitors and alternatives
If you feel the Evolution Tour is just not cutting it out for you, you can also look at these tires. The CS5 Ultra Touring and the General Altimax RT43 are suitable alternatives but would cost a little above what the Copper Evolution Tour goes for. The CS5 Ultra Touring offers excellent grip on different road conditions but slightly out-prices the Cooper Evolution Tour. This makes the Evolution Tour a viable option for a driver on a lower budget.
Price range
Like all tires, the Cooper Evolution price varies in terms of size. Looking to purchase one would see you spend between a price range of $70 to $148. The price range of the Cooper Evolution puts it in a suitable spot as a preferred tire option. It offers just as much as its rivals. It also costs a lot less than others would go for.
Warranty
The packages Cooper set on warranty for the Evolution Tour are pretty attractive. They include a uniformity warranty for the first 2/32 inches of wear. Not that you need to use it, but the wear is undoubtedly uniform. The warranty on treadwear lasts for six years.
In terms of mileage, it varies according to the tire's speed rating. It covers 65,000 miles for T-rated tires and 60,000 miles for H and V-rated tires. Whichever one you choose, the price-per-mile ratio is incredible and worth it. You also get a six-year workmanship and materials warranty which comes with free replacement for the first 2/32 inch of wear.
Finally, the 45-day road test guarantee on most Cooper tires applies to this one too. If, during these 45 days, you feel you need something else, you can always return them and get a refund.
Our take
Why should you buy the Cooper Evolution Tour? Well, the results speak for themselves. Most drivers prefer the Evolution Tour to any other all-season tire model in the same category. Not many all-season tires will give you the same performance and a noiseless, comfortable ride simultaneously at a great price. Forget about the cold winter; let's cruise summer in grand style!