Ford 5.4L (330 cu in) V8 firing order — what is it?
Unraveling the Ford 5.4L V8 firing order.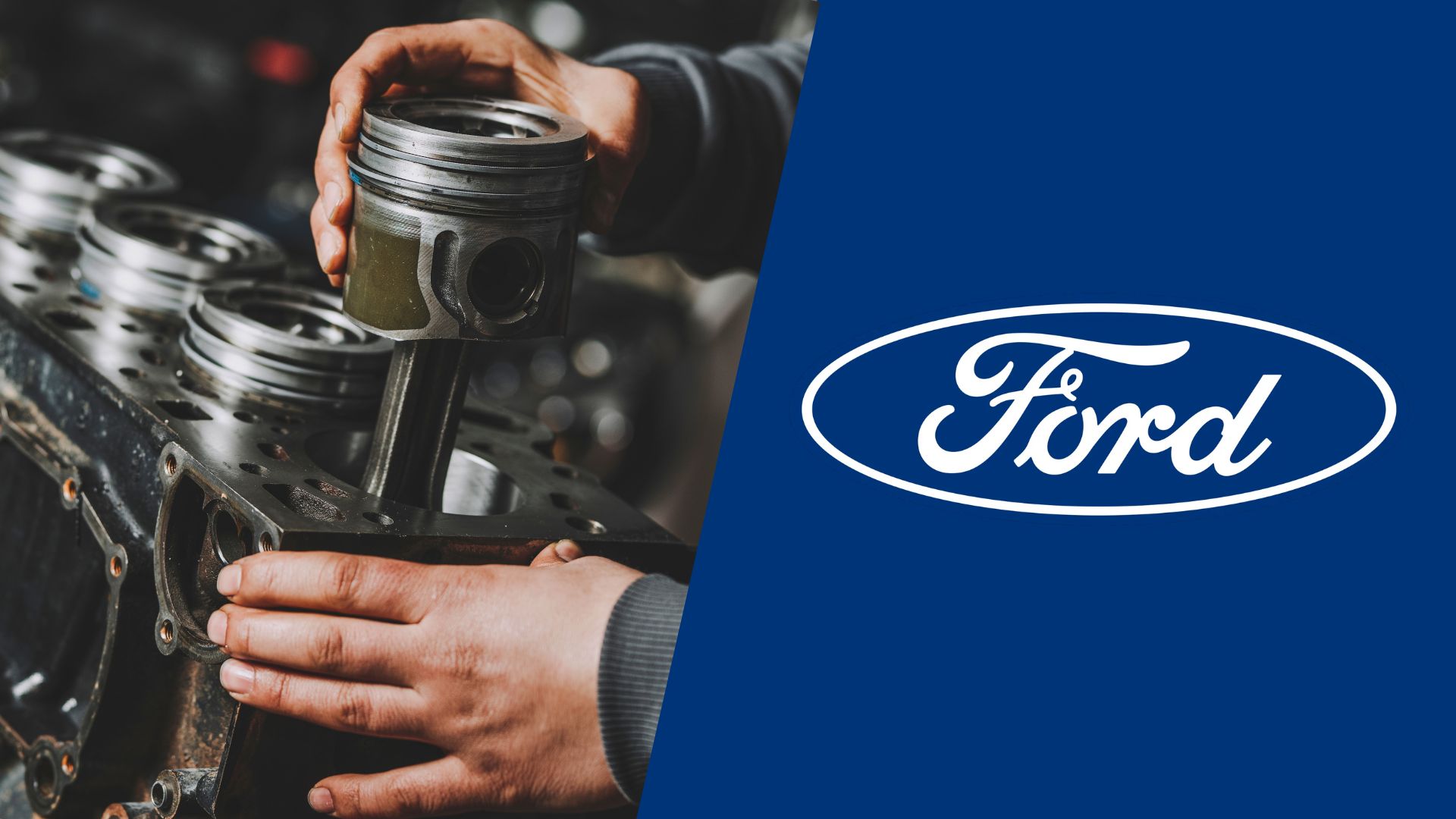 Before the era of the new lower-displacement turbo engines, Ford pioneered making V8 engines that stood out. One example is the 5.4-liter V8 which was voted as one of the top 10 best engines by renowned automotive magazines several times from 1998 to 2004.
However, it's a bit rare these days so proud owners often get confused upon the mention of a Ford 5.4L (330 cu in) firing order. Either way, it's still crucial to know in which order the engine's cylinders fire so we created a complete guide to help you keep the engine running smoothly.
Ford 5.4L SOHC firing order
We won't leave you waiting any longer – the Ford 5.4L SOHC firing order is 1-3-7-2-6-5-4-8, and you'll be pleased to know that this pattern repeats itself for all the different versions of this engine.
And trust us – there were many different variations on the engine even though they all used the same cast iron block and reinforced aluminum cylinder head.
This left some space for upgrading the engine and Ford did it years later with a supercharged version that we'll also discuss.
While the differences in these variants lead to different compression ratios and certain engine parts that weren't the same for all models (the SVT version came with forged pistons), the firing order is always as mentioned.
Ford 5.4L DOHC firing order
Sometime later, Ford introduced a new 4-valve 5.4-liter V8 that also came with an Eaton supercharger in some versions. This engine went into the Mustang SVT Cobra, the Shelby GT500 as well as the Ford GT sportscar.
Still, the Ford 5.4L DOHC firing order is 1-3-7-2-6-5-4-8 which is the same as for the SOHC version. The differences included more cam valves than the SOHC version, forged engine pistons in the supercharged high-output model, and different compression ratios with a larger intercooler.
Ford 5.4L V8 cylinder diagram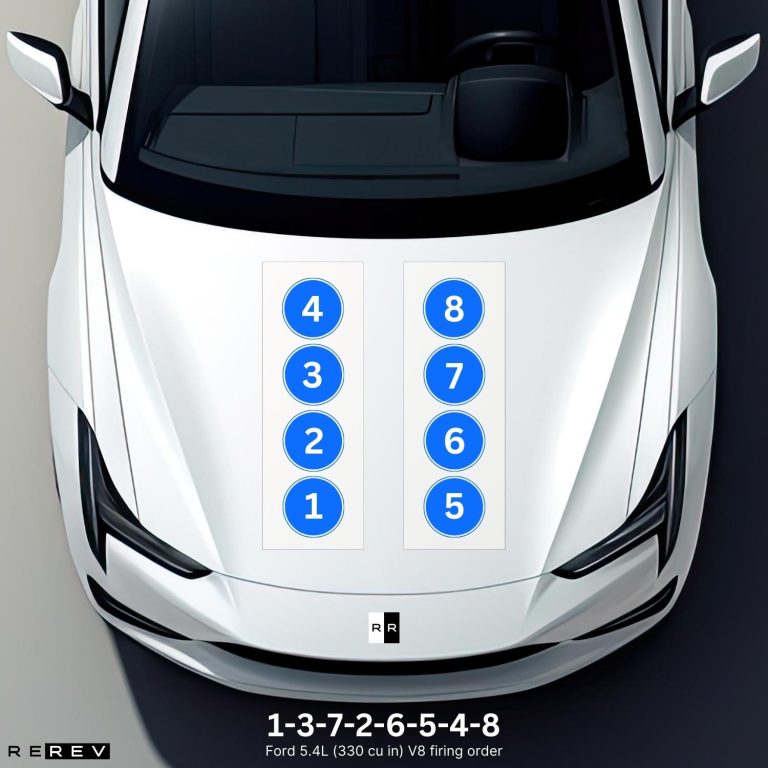 Along with the firing order, you'll also need to know more about the cylinder order within the engine block, so we've decided to help with that as well. If you take off the cover and closely look at the cylinder heads, you'll notice two engine blocks.
Ford did it like this for other V8 engines like the 4.9-liter or 5.8-liter that came before this one, and you'll see cylinders 1 to 4 on the left, and 5 to 8 on the right looking from the radiator towards the windshield.
This layout of the cylinders is always the same for each 5.4-liter engine and you can start checking the cylinders from the first one on the passenger's side close to the radiator.
Ford 5.4L vehicle applications
The 5.4-liter V8 engine went into quite a lot of Ford's high-performance models. It came in two main versions – as a naturally aspirated engine and as a supercharged V8. To clarify, we'll first list all the models that had a "regular" N/A 5.4-liter under the hood:
Ford Expedition
Ford Falcon
Ford E-Series
Ford F-150
The supercharged version went into iconic cars like the Mustang GT500 Shelby and Ford GT between 2004 and 2010. Afterward, it was replaced with a 3.5-liter EcoBoost in a new GT and a Predator 5.2-liter in a Shelby Mustang version.
Our Take
All in all, the firing order for Ford's 5.4-liter engine was always standardized with Ford's V8s of that era even though it came with quite a few exotic variations.
We hope that this guide helps you clear that out and properly maintain your engine if you can't find the firing order in the owner's manual.