Chevrolet 5.7L (350 cu in) firing order — what is it?
Journey into the precise world of the Chevrolet 5.7L firing order.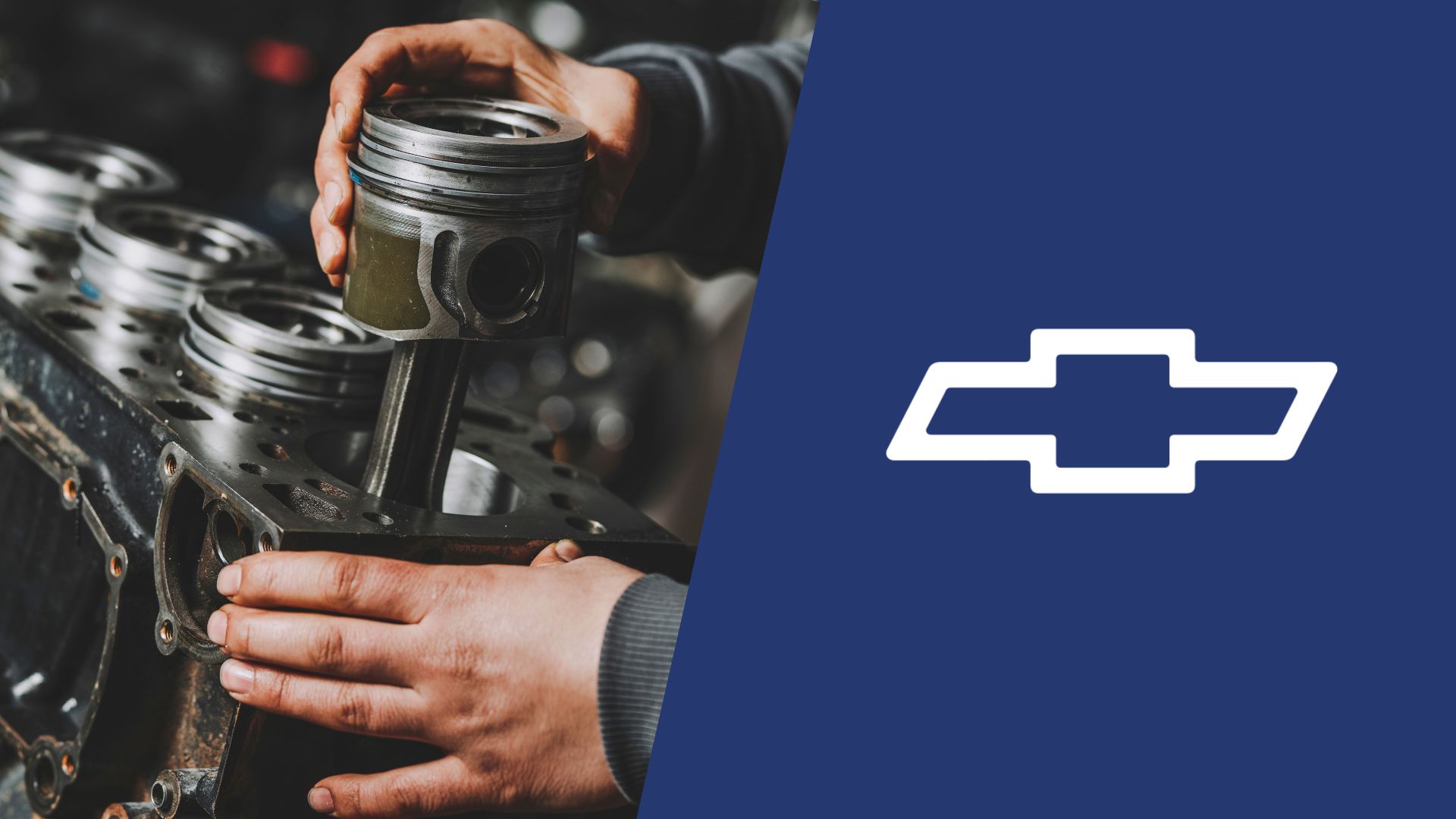 Before the famous LS family of Chevy's engines that are still in production to this day, the brand used to make a variety of small block V8 engines that went into its flagship models. Out of all these, the 5.7-liter V8 is one of the most popular options and also one of Chevy's longest-lasting engines.
However, the problem occurred when it came to knowing the Chevrolet 5.7L (350 cu in) firing order as drivers seemed to struggle to find the exact ratio. We can't blame them since there's a newer LS 5.7-liter engine as well as a variety of other small block V8s, so this guide will give you some much-needed answers.
Chevrolet 5.7L firing order
First off, let's cut the wait – the Chevrolet 5.7L 350 cu in firing order is 1-8-4-3-6-5-7-2 and this firing order has stuck with most of Chevy's small block V8s of that time. However, there are a few particularly interesting facts about this engine.
Most notably, Chevy's small block V8 cylinder arrangement is pretty different than standard V8s produced in the 70s, 80s, and 90s. On top of that, the engine went through a few revisions with upgraded cylinder head design in the 90s, but the firing order still remained the same.
So, let's go straight to the cylinder numbering scheme to help you find your way through the engine's spark plug wires and coil connections.
Chevrolet 5.7L cylinder diagram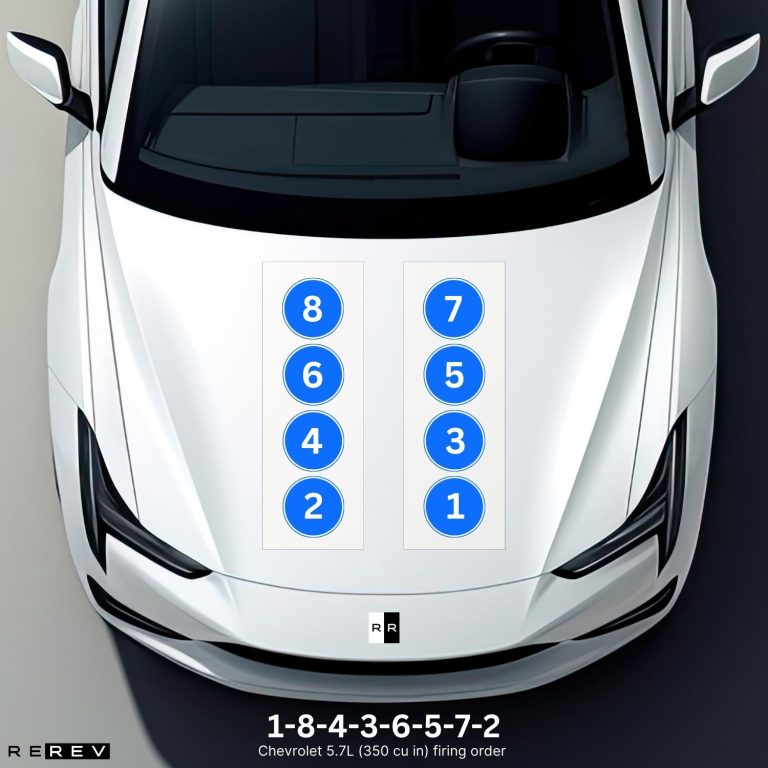 Unlike most of the standard and big block V8 engines of that time, Chevy's 350 cu in engine had a pretty unique cylinder order. The "V" configuration included two cylinder banks, and this is a rare occasion where we can see "even" and "odd" cylinder banks.
In other words, you'll find even cylinder numbers 2, 4, 6, and 8 on the passenger's side and odd numbers from 1, 3, 5, and 7 on the driver's side. However, the firing order doesn't depend on this, but rather on the way the spark plug wires are plugged into the distributor.
So, based on the firing order and the position of the cylinders, you can inspect each wire independently, starting with the first cylinder and following up with the eighth by following the firing order.
Chevrolet 5.7L cu in vehicle applications
This engine was produced from 1967 all the way to 2002 when it was replaced with a new LS engine family by Chevy. So, it's only natural that it found its way into so many different Chevy models, and here's a list that confirms that:
Chevy Camaro SS
Chevy Nova
Chevy Chevelle SS
Chevy Corvette
Chevy Omega
Chevy Tahoe
Chevy Express
Along with these, the same engine was used in a few other GM brands and models including the Buick Regal, Pontiac Firebird, and GMC Savana.
Our take
Knowing the Chevy 5.7L 350 cu in firing order is crucial for checking the engine for misfires and doing the necessary repairs. Even though the firing order for most of Chevy's small block V8s of that time was the same, you shouldn't risk it and move on with repairs before checking it first.
In that light, we hope that our guide provided you with sufficient help to determine the firing order and lineup of cylinders within the engine properly.