Hubcaps vs. rims — what's the difference?
Compare hubcaps and rims for your car.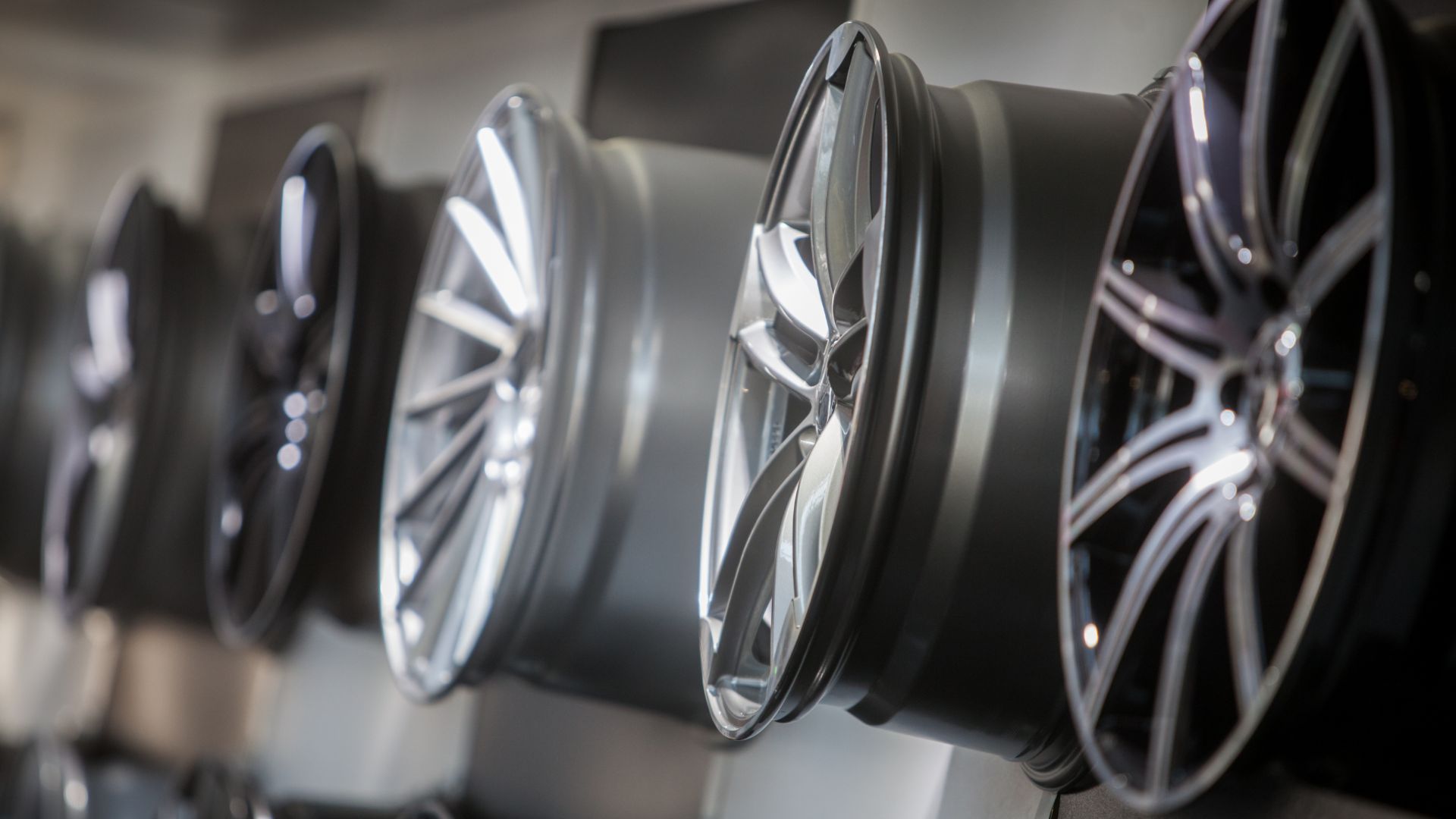 Since you're here, we'll assume that you're in the market for new wheels or you've gotten into this debate on hubcaps and rims. The hubcaps and rims have different but similar functions. Let's explain.
Hubcaps are decorative wheel accessories that shield the wheel hub from dirt and moisture. On the other hand, rims are the outer section of the wheels. They help to mount the tires properly. Unlike older cars, many modern vehicles do not come with hubcaps.
If you want hubcaps, you have to buy them and install them. The reason why hubcaps are not as popular is that rims have improved. Instead of steel, manufacturers now use metal alloys and aluminum to make wheels. Aluminum and alloy wheels are impervious to moisture.
There are many questions about hubcaps vs. rims, so keep on reading to learn all you need to know.
Difference between hubcaps and rims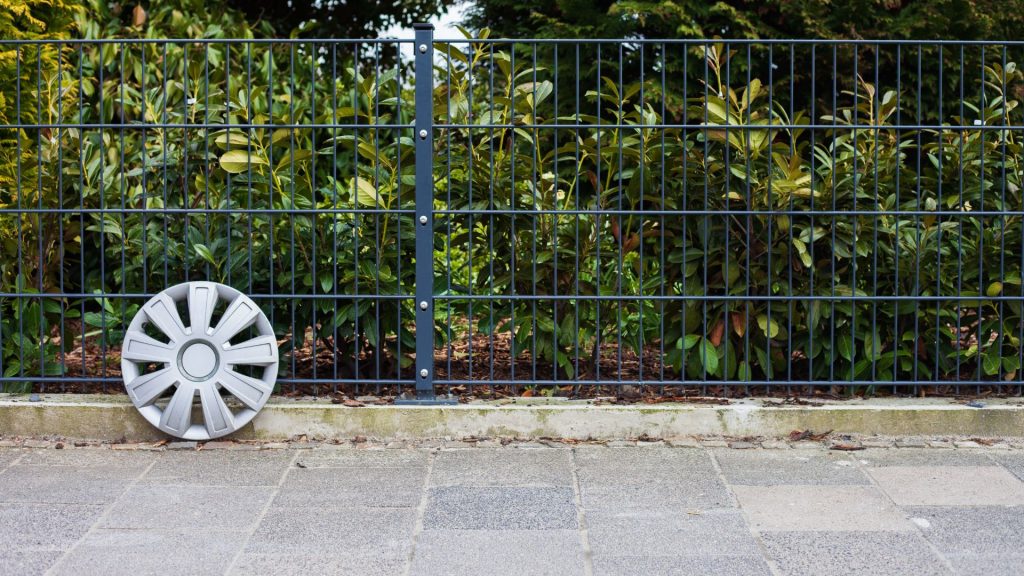 The simple difference between hubcaps and rims is in their function and placement. Together with their functions, other things differentiate hubcaps from rims. These differences are;
Manufacturing material
Wheels only come in metal material. The metal in question could be either steel or alloy. However, hubcaps can be from metal material or plastic.
Earlier hubcaps from before 1915 had nickel-plated brass material. In the 1920s, manufacturers primarily used aluminum to make hubcaps. These days, a vast majority of hubcaps are plastic.
Though, the plastic is high-grade and similar to automotive plastic. There are still metal aftermarket hubcaps, but you'll spend some time finding the perfect fit for your car.
Function and placement
Rims are part of the automobile wheel, and they support the tires. Since they come with wheels, all vehicles have rims. A cracked or bent rim poses a significant risk to the driver and the car.
Drivers who drive with cracked rims can experience a blowout and lose control of the car. That can cause an accident and endanger other motorists on the road. Common causes of rim faults include air pressure in the tires and driving on rough roads. Even driving on salted winter roads can ruin the rims.
Here's where hubcaps come in. Hubcaps can improve the appearance of wheels while protecting them at the same time. At the center of the wheel, there's a wheel hub assemblage. The hub houses the wheel bearings, and these parts are related to the steering system.
Hubcaps protect the lug nuts or bolts and other wheel-bearing components from moisture, rough roads, and salted winter roads.
Pricing and ease of installation
Here's the thing. Rims are not separate entities. To change your cracked rims, you'd need to buy a whole new wheel. As part of the wheel, rims are vital, and driving without them means that your tires don't get support.
Hubcaps are wheel accessories and extra attachments. They cover the wheel and provide protection, but you can do without them. Of course, hubcaps are cheaper than rims or wheels.
Depending on the type, size, and brand, you can get hubcaps from $29.96 and above. Rims are more costly. You can also easily install hubcaps, but rims are not easy or quick to change.
Do you need hubcaps if you have rims?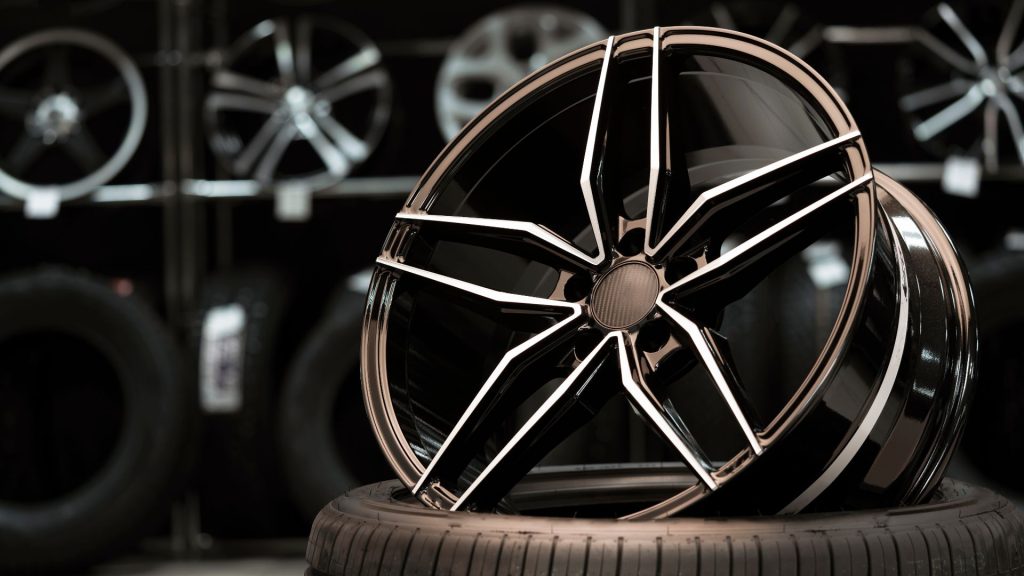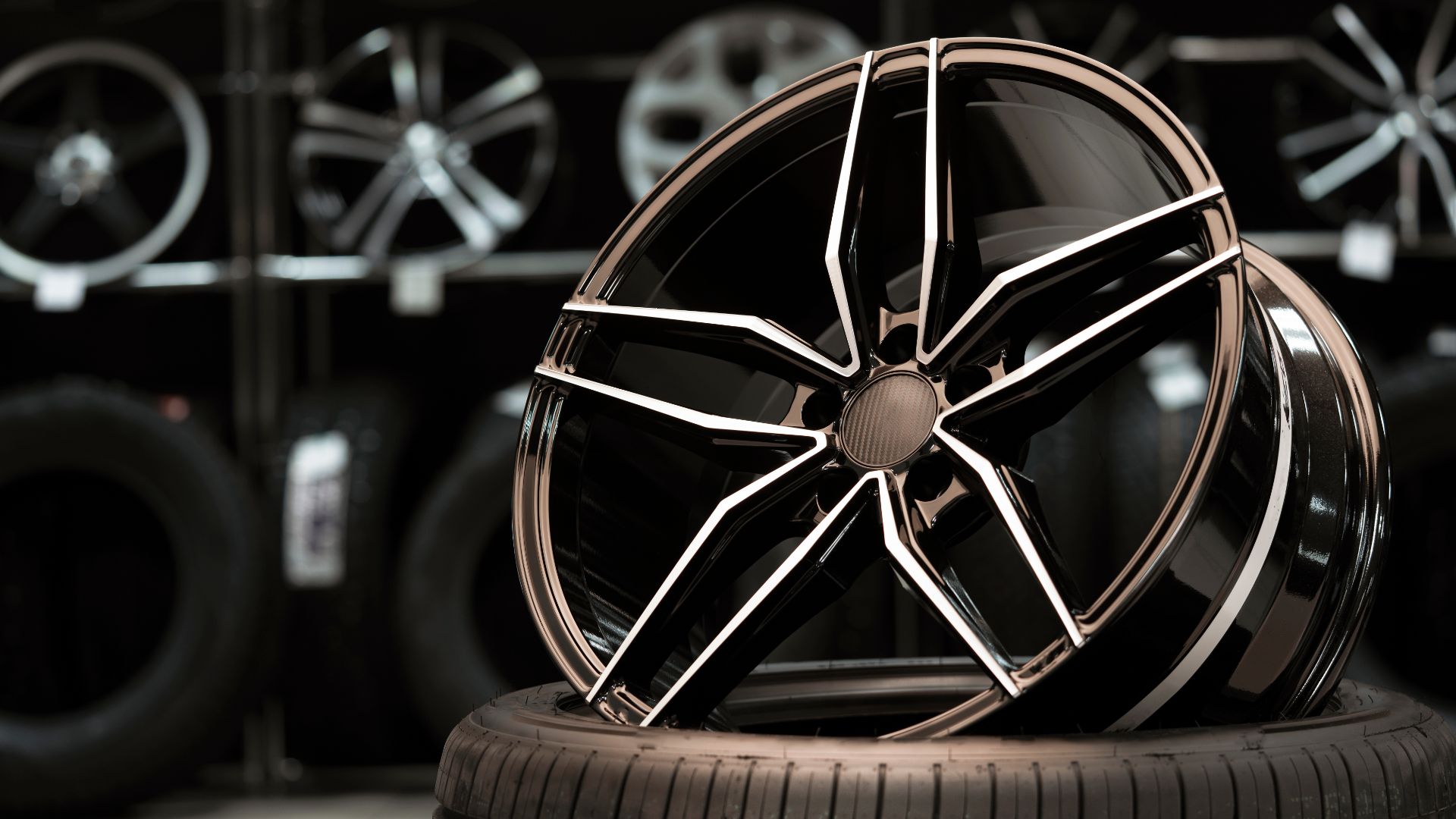 No, you don't need hubcaps if you have rims, but in the end, it depends on the driver. Some drivers prefer the look of alloy wheels to hubcaps, and that's understandable. There are even drivers that drive with bare steel wheels.
Hubcaps, especially metal ones, can enhance a car's look, but they tend to look cheap and tacky. If you don't think they look cheap, you might like hubcaps on your wheels.
We've explained how hubcaps protect the wheels, but some car enthusiasts have different ideas. There are talks about how hubcaps do not offer much protection.
If you agree that hubcaps can protect your wheels and extend their lifespan, then you can choose to install them. Furthermore, if you don't care about the look, you can leave them off.
Do all cars have hubcaps?
No, all cars do not have hubcaps. Fancy wheel covers were a fad in the 90s, but not anymore. Manufacturers like Toyota, Ford, Chevrolet, and Cadillac sold their cars with hubcaps in the 90s.
Hubcaps were originally center caps, but they evolved. Today, most people know hubcaps as wheel covers. In the 1960s, colored hubcaps were a trend.
Later in the early 2000s, drivers were into spinners or spinning rims. Some drivers still get custom spinners for their wheels, even if it's not trendy.
Most modern car owners favor alloy wheels without any decorations. However, some drivers still choose to get hubcaps either to protect their wheels or to improve their looks.
Can you put hubcaps on the rims?
Of course, you can put hubcaps on rims. You can fix a hubcap on any wheel type or design. Make sure the wheel has adequate space or lip to fit the hubcap.
If you're confused about rims and wheels, know that some people use 'rims' as slang for wheels. What you call the different parts of a wheel depends on where you're from and what you've heard people use.
A wheel has three main parts; the hub, spokes, and rims. As we've said, the rim is the outer circular part of the wheel. Some people refer to the rims as the barrel. For further customization and fitting alloy wheels, it's essential to know how to measure the rim size.
Do hubcaps fall off easily?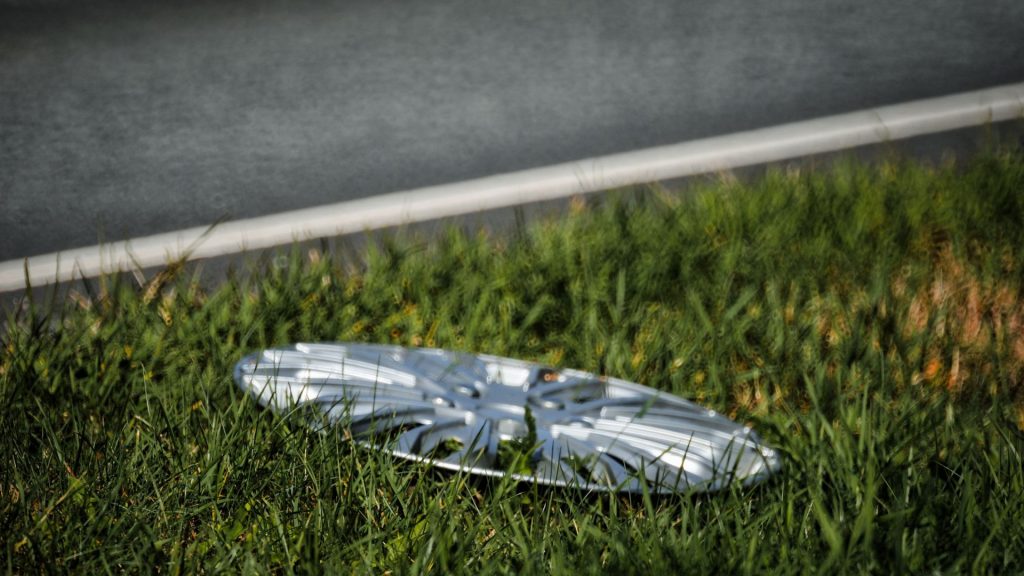 The story of hubcaps falling off while driving is a tale as old as time. Maybe not as old as time. Hubcaps fall off easily at times if you don't install them properly.
Sometimes, you'd see stray hubcaps on the roads. While these wheel covers are easy to install, they're also easy to mess up. If you're doing the installation yourself, follow a thorough tutorial.
Drivers usually use simple plastic or steel clips and plastic screws to secure the hubcaps to the wheels. Hence, it's no surprise that they can easily come off.
Apart from sloppy installation, here are some reasons why hubcaps can come off.
Driving roughly past potholes, speed bumps, or curbs can shake the wheel cover off.
Cheap hubcaps will quickly drop from the wheels. Also, hubcaps that do not fit your wheel are vulnerable.
Over time, the hubcaps can get loose. To avoid losing them while driving, check the car wheels during routine maintenance.
How to install hubcaps
Have you decided to get hubcaps? If yes, follow our simple and thorough guide to choose and install hubcaps for your vehicle. Sometimes it takes knowing how to measure bolt patterns and rims to be able to get a grasp of wheel size and fit hubcaps.
The first thing you should do is find your wheel's rim size. With the rim size, you can determine which hubcap or wheel cover set will suit your rims.
To determine the size of the rim, look closely at the tire and search for an imprinted code number. The number should look like this: "123/45 R14". The number following the letter 'R' is your rim size.
Now, go to an auto shop and get a set of wheel covers. The set has four-wheel covers for all the wheels. There are different styles and types of hubcaps from which to choose. Use your rim size to select the perfect fit for your wheels.
The next step is critical, and if you don't do it properly, your hubcaps can fly away during your driving. Open the set and remember to read the manufacturer's instructions. Next, carefully position the thin metal rings in the wheel covers.
There are different slots, and you must place the metal rings in them. Use one ring per hubcap.
One part of the ring is always different, and you must place that uneven side facing upwards.
If you have an old wheel cover on your car, you need to remove it. To make things easier, get a flathead screwdriver for the step.
Use a flathead screwdriver to remove old hubcaps. Work carefully and round the wheel cover with the screwdriver until it comes out.
With the spokes exposed, check your next hubcap for a cut-out. The cut-out should fit the valve stem. After finding the cut-out side, position it over the valve stem and use a rubber mallet to hit it into place. Supposing your hubcap doesn't have a cut-out, skip aligning the cut-out side with the valve stem.
Check your newly installed hubcap and make some adjustments if it's loose.
Our take
The choice of getting wheels with rims or hubcaps rests on the driver. You get to decide which one you want for your car. Quality rims look good, but drivers who can't afford alloy wheels can enhance their wheels with hubcaps. Also, hubcaps help in protecting your wheels.
Should I get rims or hubcaps?
If you need more than looks, then you should get hubcaps. They cover the hub and lug nuts and bolts.
Are rims the same as hubcaps?
No, rims are not the same as hubcaps. Rims are part of the wheel, while hubcaps are additional cosmetic and protective covers
Why do cars not have hubcaps anymore?
Even if some drivers still use them, hubcaps are kind of outdated.
Can you drive without hubcaps?
Yes, you can drive without hubcaps. Some gearheads even claim that hubcaps are unnecessary.