Is it illegal to sleep in your car?
Learn about the legality of sleeping in your car.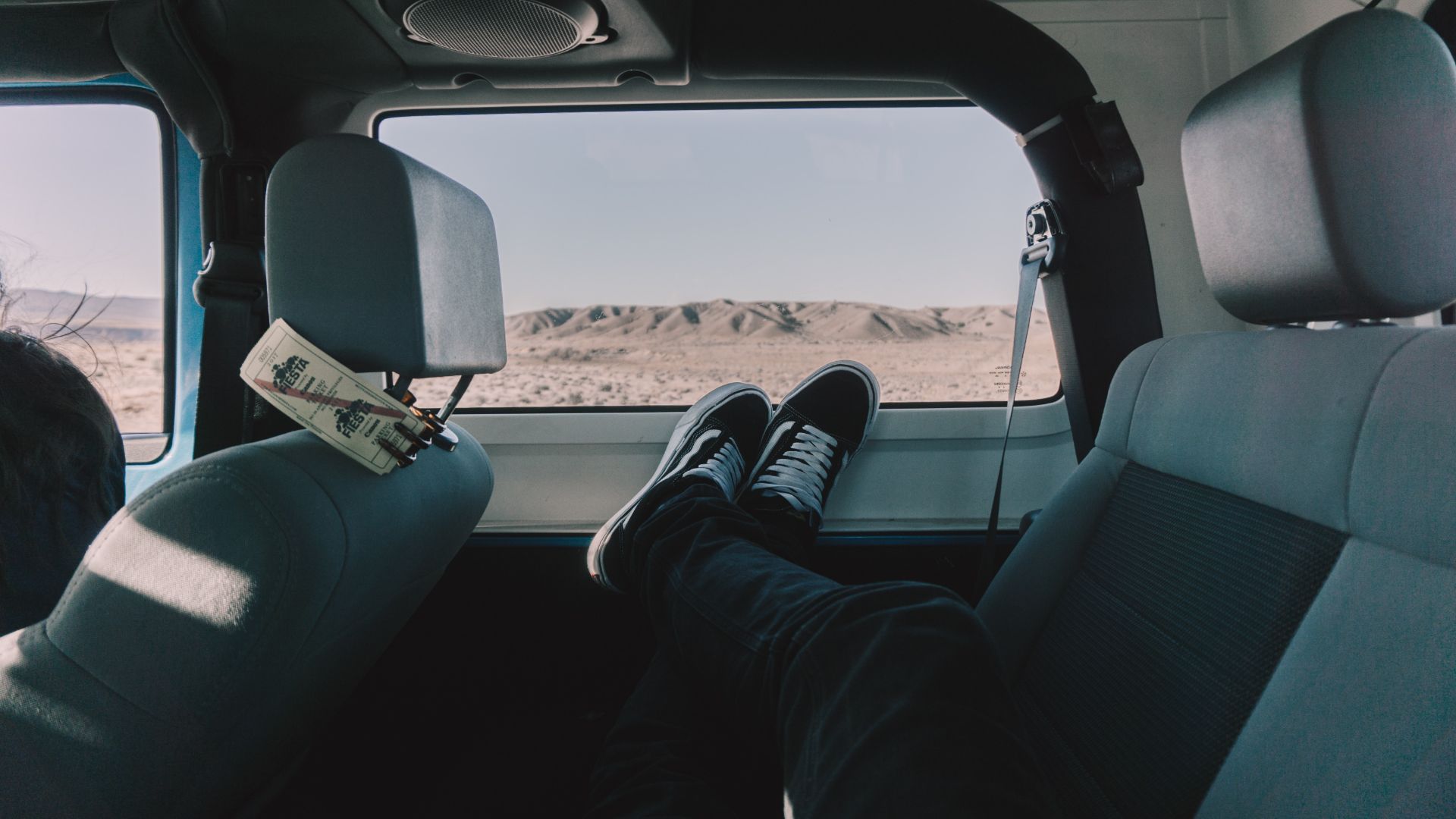 You might have heard about new traffic safety regulations that suggest you take a short nap after driving for two hours straight. Whether it's due to the regulation, or if you are going on a camping trip in your van, it's sometimes a good idea to take a nap and rest.
Still, the matter which confuses most drivers is – is it illegal to sleep in your car? It's not illegal to sleep in your car in the US, but there are some exceptions as well. So, this guide will help you figure out everything about the legal regulations before you think of sleeping in your car.
Regulations on sleeping in your car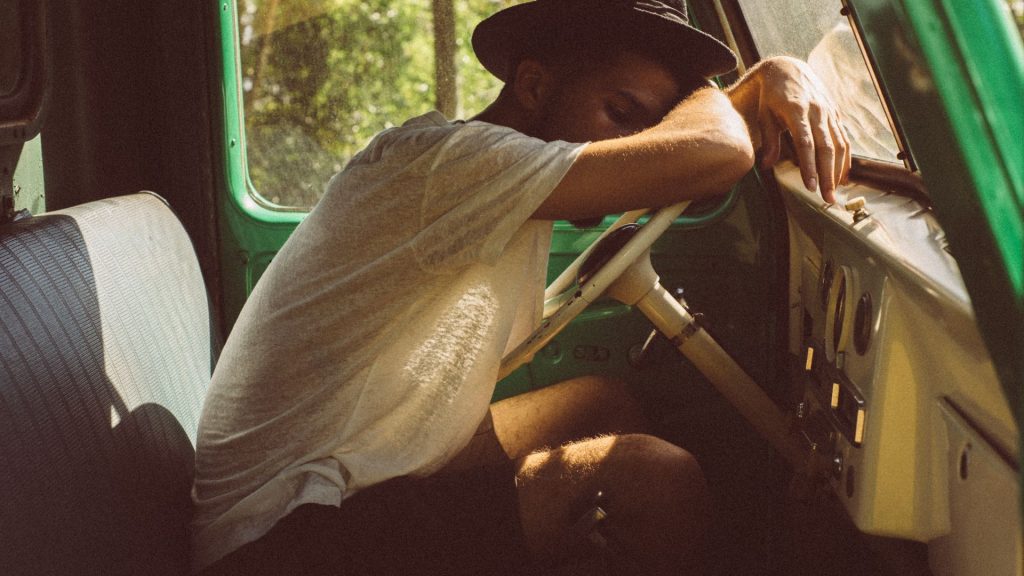 You might think of sleeping in your car in different situations – if you are too tired to keep driving, it's too late on a night out, or if you've set out for a camping trip in your van. The most important thing to do is make sure that you aren't breaking any law when sleeping in your car.
Sleeping in your car isn't an offense by itself, and you won't have to worry about the legal consequences. However, it does matter if you are breaking any other law while doing so. It also has a lot to do with the spot where you are parked.
It can still be characterized as an attempt to use a motor vehicle, so you shouldn't sleep in your car if you've been drinking alcohol. It's just like driving after drinking, so it's one of the situations where sleeping in your car isn't legal.
Also, you can't just park anywhere and spend the night. If you are parked on private property, the owner has a right to inform legal authorities. So, it's not an illegal action to sleep in your car – it's illegal to break any other laws while doing so.
After all, the law even suggests you take a short break from continuously driving and rest. According to safe driving regulations, it's beneficial for a driver to take a short nap every 2 hours of driving to maintain road focus.
It's a suggestion for safe driving that can help you be aware of the road conditions, just like Smith's 5 Keys safe driving rules. Of course, no one expects you to get a motel room to sleep in for 15 minutes, so it's just important to find a safe spot where you can sleep and get back on the road.
Finding a safe spot to spend the night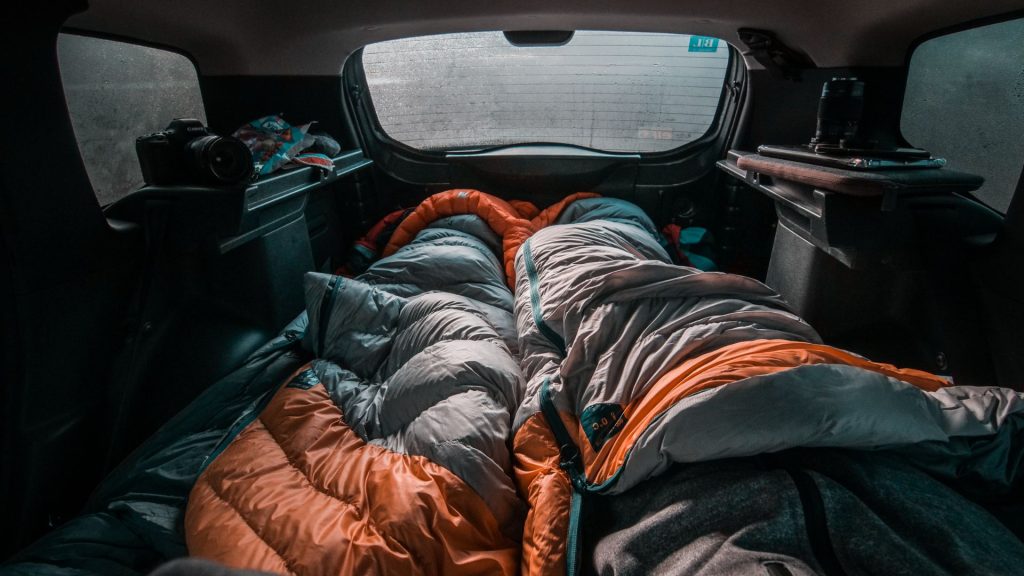 The first thing you should do if you are thinking of taking a break to rest in your car is to find a safe parking spot. If you are spending the night in your car, you'll want to consider your safety and picks a spot that gets enough light and seems safe enough.
However, you'll also want to avoid public properties and parking spots with yellow marks as parking on such surfaces is illegal. You would get a ticket even for sitting in your car during the day, so it doesn't matter if you are sleeping or not.
Here are some ideas on the safe places you can park in to spend the night according to US laws:
Rest stop parking zones
24-hour commercial parking zones
Private land with permission
Camping zones
Have in mind that you might need permission to stay in parking zones of public hotels, motels, casinos, and similar facilities. Also, you might need to pay a small fee to stay in some parking lots, so check the rules first before preparing to take a nap. It mostly depends on exact local regulations and laws, just like when discussing if it is illegal to drive without a shirt.
You can also stay on public or even private property with permission, so make sure to have this in mind to avoid having to confront legal issues.
When is it illegal to sleep in your car?
First of all, it's illegal to sleep in your car if intoxicated or if you just pull over on a private property that qualifies as trespassing. It's mostly about where you park when it comes to possible legal restrictions on sleeping in your car.
Also, need to consider the rules enforced on specific properties which might be a trouble if you don't live in the area. To make sure you'll be safe, avoid sleeping parked on the street or in front of the apartment complex or a house.
You might be charged with trespassing and you need a permit to park in such zones. Public garages also rarely allow you to stay parked and sleep in your car overnight. If possible, the best thing you can do is consult with the property owner or garage staff to inquire about the rules.
Differences in regulations by state
Finally, to make sure it's legal to sleep in your car, you should consider state laws. While it's generally legal to sleep in your car under mentioned conditions, each state could have a slightly different regulation.
For instance, you can sleep in your car for up to 8 hours at every rest stop in California, but you can't do it overnight. However, there are special designated overnight parking zones where you can spend the night. In Florida, it's only allowed to stop by the rest area for up to 3 hours.
The state of Illinois allows you to sleep in your car during the night, but only in designated rest stop areas. On the other hand, you can't park at rest stops overnight in Minnesota, and you can only sleep in your car at the Bureau of Land Management property. Note that cities within the states might also have their regulation, so check it all out before you find a place to sleep at.
Our take
Ultimately, we've dealt with the matter of "is it illegal to sleep in your car" in a way that could help you out if you ever need to spend the night in your vehicle. Make sure to check the regulations in the city you find yourself to be in, and ask for permission if needed.
Every state might have a different set of rules when it comes to sleeping in your car, so always double-check that to find a safe spot to park.
What states is it illegal to sleep in a car?
It's illegal to sleep in your car on public property in some cities in Alabama and there are some cities in Minnesota and California where you can't park at rest stops overnight. Still, there's no federal law that deals with sleeping in your car, and everything is based on regulations that differ for different cities and states.
Can you sleep in a car overnight?
Yes, you can sleep in a car overnight but only if you aren't intoxicated or trespassing on private property without permission.