How long does it take to learn how to drive?
Understand the surprising truth about the time it takes to master the skill of driving.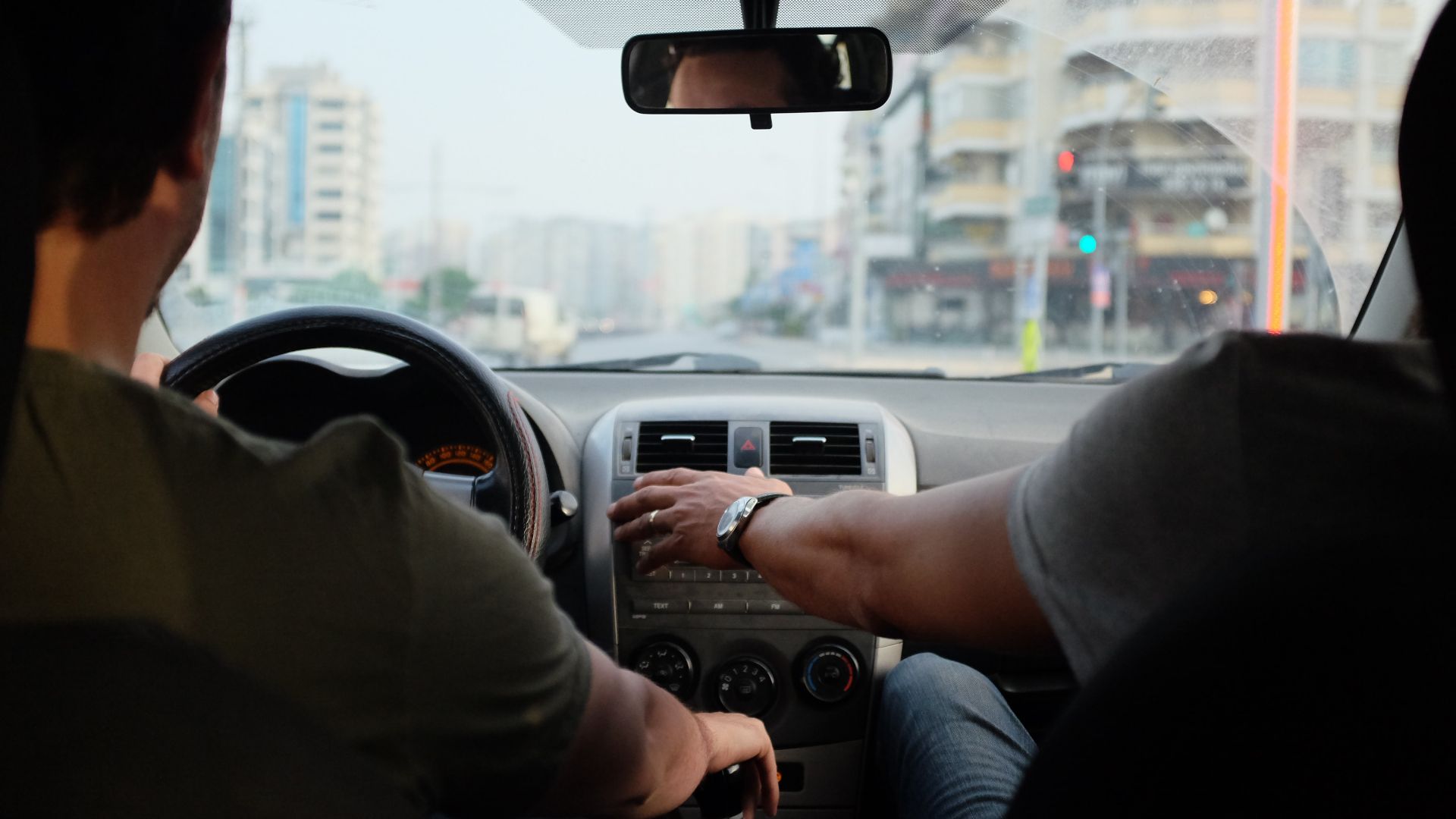 Everyone desires a speedy driving test pass, seeing you'll start driving independently the sooner you pass your driving test. Driving safely, however, is a life skill that should not be rushed. Hence, the question, how long does it take to learn to drive?
The process of learning to drive takes time, just like everything else. Everyone learns at a different pace, but you should frequently practice to pick up driving as quickly as possible.
Typically, it takes 45 hours of formal instruction and 22 hours of independent practice for someone to be able to drive a standard car. If your target is to learn to drive within a year, You should dedicate at least six hours per month to practicing.
How long does it take to learn the basics of driving?
The ability to drive is essential in many regions of the world. Simply put, if you don't have a driver's license, you must depend on someone else to get you where you need to go. However, passing the driving test is necessary to be able to drive legally and safely.
The time required to learn how to drive is roughly 45 hours. Remember that while learning to drive can take 45 hours of instruction for you, it might take more for someone else. Driving, however, necessitates both learning and practice. In reality, each person will need a different number of hours to learn to drive.
 A five-week driver's education course is standard, and you can have sessions that last an hour or two once or twice a week. The thing is, there's another equally important question here even if you learn the basics – how to get over the fear of driving?
Online driving classes are also available in some places. You may learn everything about driving at home without having to go anywhere.
What factors influence my driving learning speed?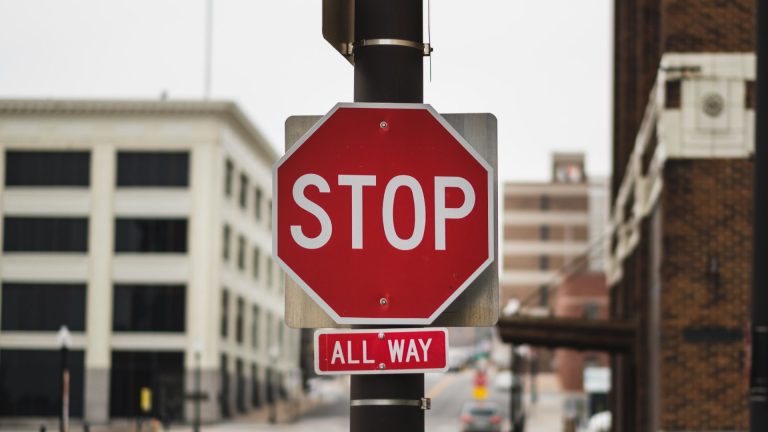 Additionally, becoming an experienced driver differs from learning just enough to pass your driving tests. It could take you a few months to pick up enough knowledge to pass your driving tests, but it will take years to develop your driving skills.
However, a few elements can influence how quickly you learn to drive. These are:
Your natural abilities and aptitude
There is no question that some individuals naturally possess the aptitude and capacity to learn to drive, whereas others may experience more difficulty. Your age, gender, and general health can affect how quickly you pick up driving.
Additionally, it should be simpler to concentrate on your lessons and practice between them if you are highly motivated and diligent.
Your understanding of highway signs and codes
A solid understanding of the Highway Code is necessary to learn to drive swiftly and safely. Following traffic regulations while driving would be simpler if you have a better understanding of them.
Before beginning your driving lessons, thoroughly understand the Highway Code, and review them regularly as you continue to learn.
Your danger perception skills
Danger perception is the capacity to spot potential risks on the road and take the necessary precautions to avoid them (like checking the mirrors on your car to prevent an accident). All drivers need to possess this ability, but it can also come in handy when learning to drive. That's why it can be helpful to stick with the Smith System 5 Keys for safe driving, especially if you are a beginner.
The type of car you use
Driving a car with a manual transmission is more challenging than driving one with an automated transmission. Some drivers can operate vehicles with automatic transmissions but not those with stick shifts.
In other words, driving a car with an automatic transmission is more straightforward. You will learn to drive more quickly if you use this type of car.
Learning how to drive a manual transmission vehicle is still preferable, as they have some handling advantages over vehicles with automatic transmission.
How to practice driving a car
The best way to practice driving a car is to choose a secure driving area. It's preferable to start driving lessons with no traffic when you are taking the wheel for the first time. Additionally, as you continue to practice, you'll feel more at ease practicing your driving in busy areas.
There is no better place to begin learning to drive than in a vacant parking lot for your first driving practice. Make sure the parking lot is big so you can safely practice driving with little chance of hitting anything.
Industrial parks, stadiums, college campuses, and retail spaces are also good places to practice driving, and the best time to practice is when there are no cars in the parking lots.
How do I choose a driving instructor?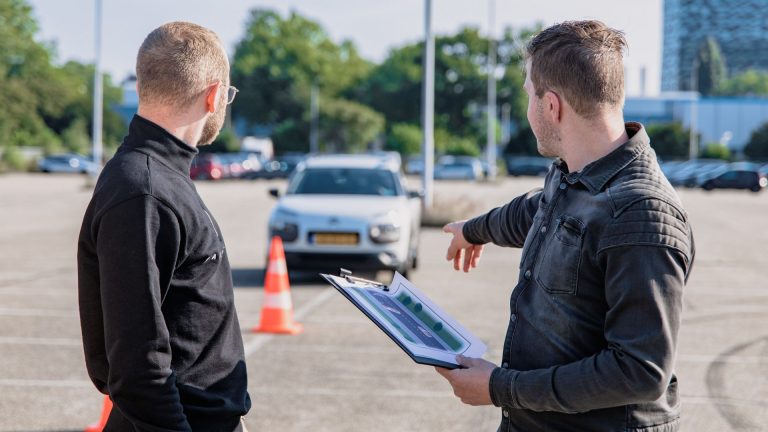 Driving instruction can be done in a variety of ways. You can, for instance, ask a friend or member of your family to teach you, or you could sign up for the expert training and classes provided by numerous organizations. Given that everyone has personal tasks to accomplish, the second option seems more realistic.
As a result, picking the right instructor is crucial. Your driving instructor's calibre and professionalism will significantly impact how well you do because they assist you in developing your multitasking abilities in various driving scenarios. When choosing your instructor, you should bear the following factors in mind:
Qualification
Driving instructors must be professionally educated and possess either an approved driving instructor (ADI) or a trainee driving instructor.
Dependability
Since it costs a lot to invite them, choosing a good instructor is essential. A bad teacher will impede your growth, and you may spend more money. Additionally, you want to consider switching teachers if yours frequently cancels last minute, arrives late, or double-books you with another student.
Reputation
The reputation of a driving instructor is crucial since it will reveal how previous students have felt about their lessons. A driving instructor with a solid reputation is probably skilled and educated in teaching others to drive.
Do you feel comfortable learning with them?
You must feel secure, protected, and supported when you learn to drive. Thus, if you begin to feel uneasy with your current instructor after a few classes, it is time for you to switch to a new trainer.
How long can you learn to drive before attempting the first road test?
Most new drivers can manage the car smoothly after ten hours of practice, but they often need clarification on traffic laws and right-of-way.
After around 30 hours of driving, most rookie drivers know what to do but need more confidence and efficiency. They might still need to improve their parking ability.
Most new drivers will have developed a specific degree of confidence, knowledge, and skill for a road test after around 60 hours of learning to drive.
On the road test, the examiner wants to see that you are safe, legal, self-assured, and practical and know what to do in various traffic conditions. You should also be able to spot other drivers' mistakes and react appropriately. Therefore, taking a driving lesson as a practice run before your road test is advised.
How many driving lessons do I need?
Before taking your driving test, there is no required minimum number of lessons, but you don't want to take the practical test before you're ready, though, because of the cost. Most of the time, instructors only recommend that you schedule a test once they are confident of your abilities.
The typical person requires 45 hours of driving instruction, according to data from the DVSA. If you attend one or two courses per week, it should take you six months to a year to complete your driving lessons.
Government statistics confirm this, demonstrating that 67.7% of learner drivers complete their full license within a year of acquiring their provisional license. Only 18.5% succeed in doing so in under six months.
However, each person is unique. Younger drivers take a little longer to pass, whereas older drivers typically do so more quickly.
How long does the test last?
The driving test should last about 40 minutes, including 20 minutes of independent driving from traffic signals. However, you'll need 70 minutes if you're taking an extended driving test because you've previously been given a driving ban.
You have 57 minutes to finish the 50 multiple-choice questions in the theory test. You will be required to identify hazards from fourteen one-minute videos displayed to you. This indicates that the test can be completed in as little as one hour and eleven minutes. However, you may finish it sooner.
How can you get a driver's license?
In the United States of America, due to the federalism principle, each state and the federal district issue driver's licenses rather than the federal government.
Typically, you must obtain a license from the state where you reside. All jurisdictions accept each other's licenses for short-term visitors as long as they meet the typical age criteria.
You must be at least 16 years old and have completed a driver's education program. A driving theory, road, and vision test are additional requirements, and you will be given a driver's license after passing these tests.
Our take
We know how important it is to be able to drive because it makes getting about more effortless and faster. Additionally, learning to drive necessitates spending time and money on honing our driving abilities and understanding traffic regulations. To ensure future safe travels, you should learn it thoroughly and enthusiastically.
A typical person can learn to drive after 45 hours of expert driving instruction. Following that, you must spend at least 20 hours applying what you have learned in class, and you can stretch out your learning over three to four months.
It would help to practice driving at least six hours a month to accelerate your learning curve. You can accomplish this in a year and improve your driving skills.
Is it easy to learn to drive a manual car?
If you are prepared to put in the work, learning to drive a manual car is simple. However, the fact that only roughly 18% of Americans can drive a stick shift indicates that many people believe it to be a challenging skill to pick up.
Does age affect learning how to drive?
When you get older, it feels like practically everything takes longer. Learning to drive later in life can be far more challenging than getting your driver's license at 18. You might become more cautious as you age, which could slow down or hinder your learning.
How long are the driving lessons?
The typical duration of a driving instruction is 60 to 90 minutes, giving you ample time to learn new skills and use them while your instructor watches.u003cbru003eu003cbru003eYou can anticipate sessions to last between two and six hours, with breaks, if you enrol in an intensive driving course that packs hours of instruction into a week or two.