How long does an alignment take?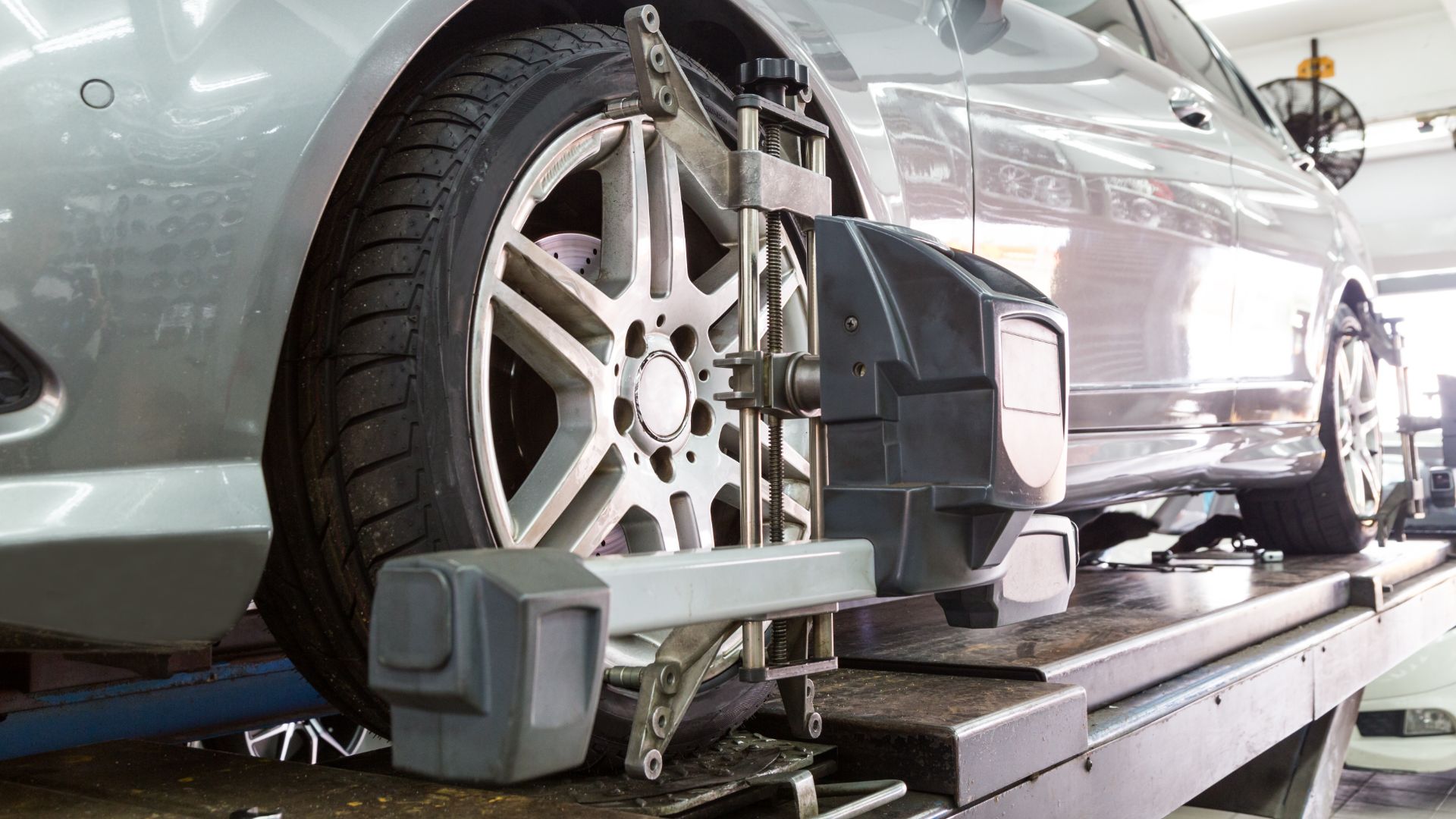 Wheel alignment is one of those car services that you shouldn't be late with even for one day. Still, many busy drivers wish to know the following – how long does an alignment take? Wheel alignment takes around one hour, and it takes less time for two-wheel alignment than for four-wheel alignment.
So, you can always find the time to align your wheels, but it's also important to do it right. In this guide, we'll discuss the essence of wheel alignment, how urgent it might be to do it, and the consequences of improper wheel alignment.
What is wheel alignment?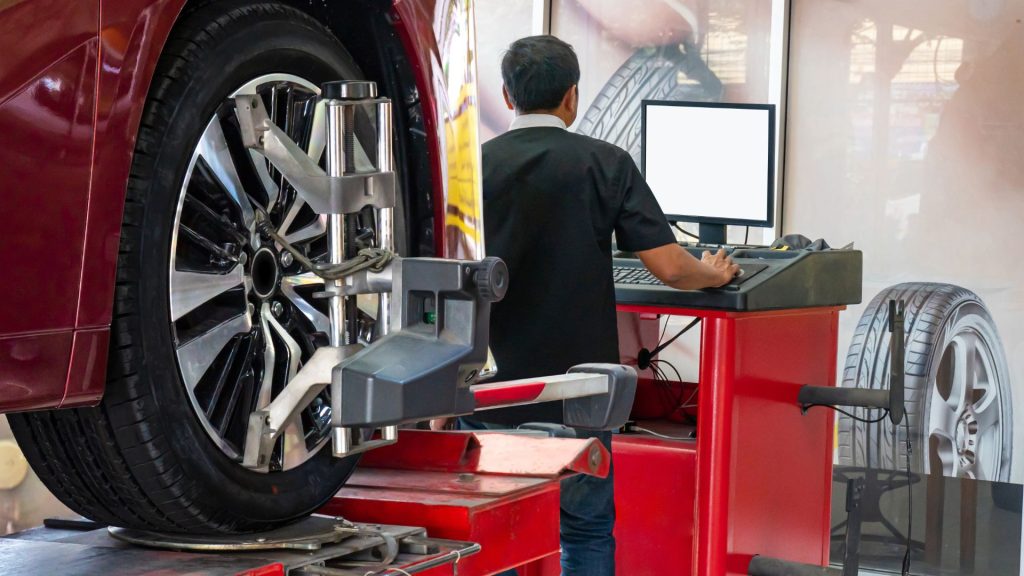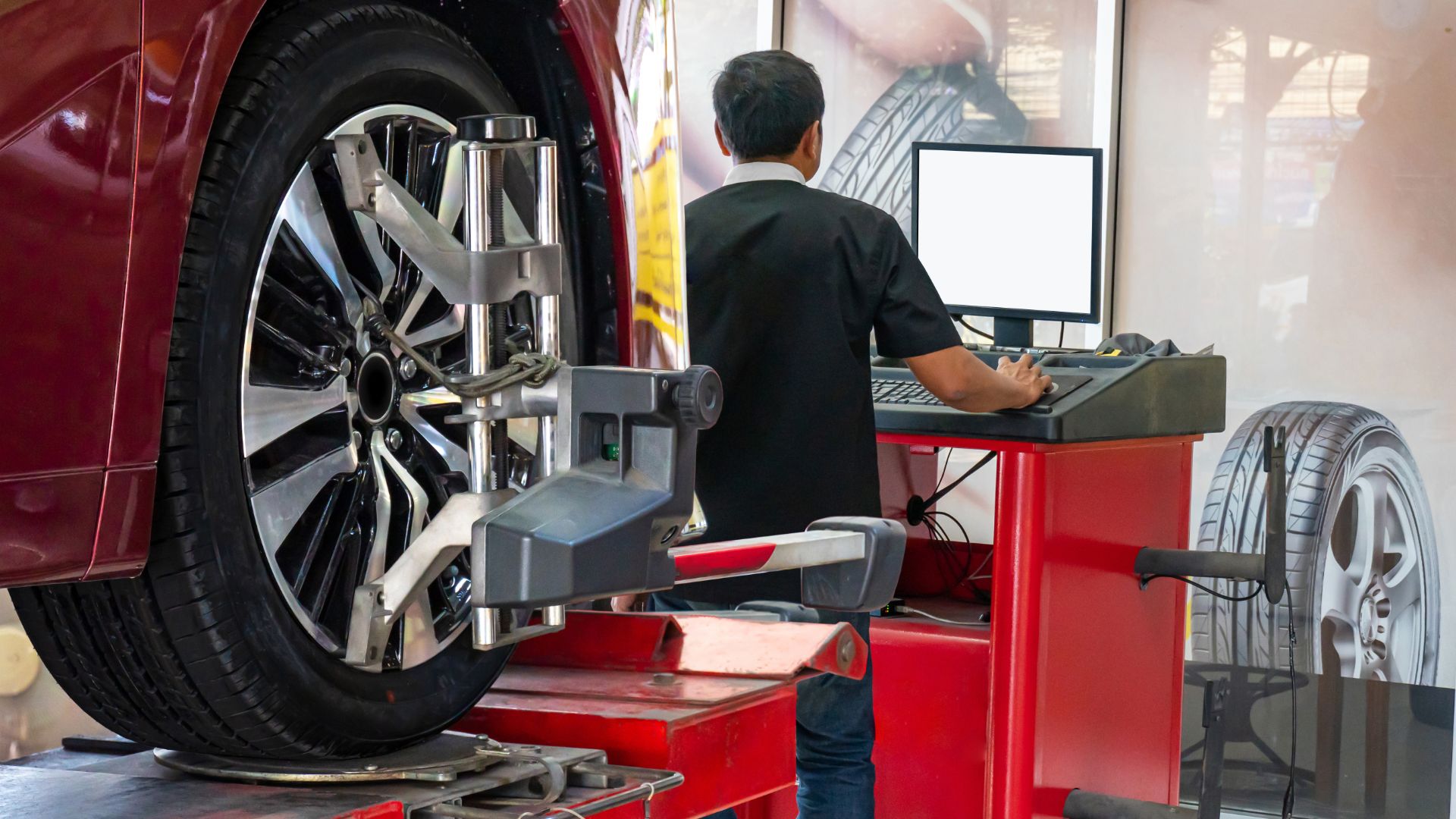 Wheel alignment doesn't have much to do with your wheels directly, since it's the adjustment of the car's suspension system. Precisely, it's the positioning of the angle at which your tires touch the road. It's also the adjustment of the tire positions in terms of how they are positioned to one another.
It's important to differentiate between wheel alignment and tire balancing since these two terms are often used to describe the same process. While the wheel alignment is an adjustment of the suspension angles, tire balancing refers to the weight distribution to entice even pressure points and tread wear.
Wheel alignment serves an important role in fixing the direction in which the wheels move. Once you get the wheels aligned, you'll prevent the car from pulling to one side, and improve the handling. As you move the steering wheel, the tires will move in the same direction, as specified by the car manufacturers.
Precisely, the angles are specified by the manufacturer, to ensure the maximized power distribution from the suspension system to the wheels. If you leave your tires unaligned for too long, you risk some serious consequences, mainly concerning tire tread and vehicle handling.
Consequences of bad wheel alignment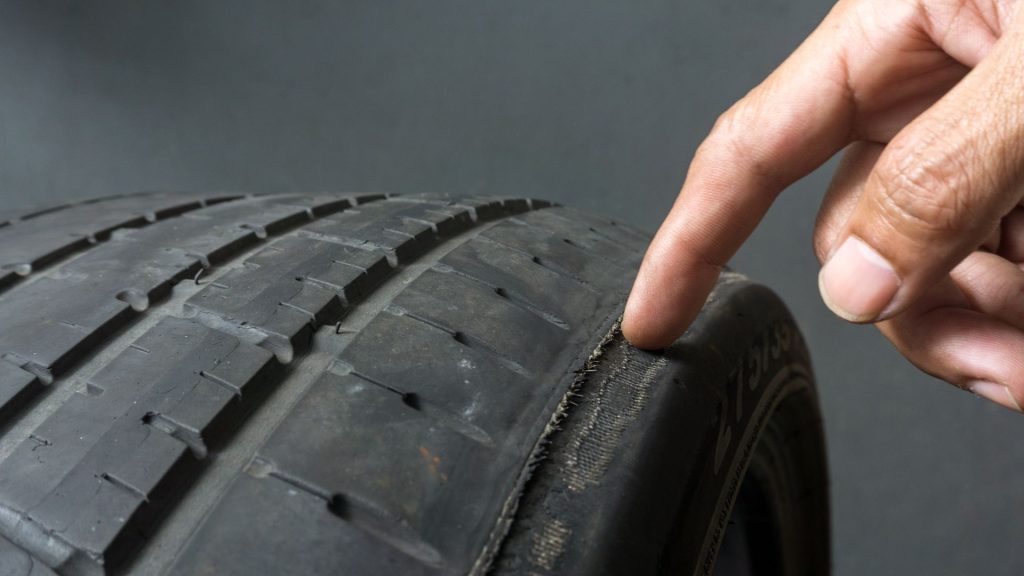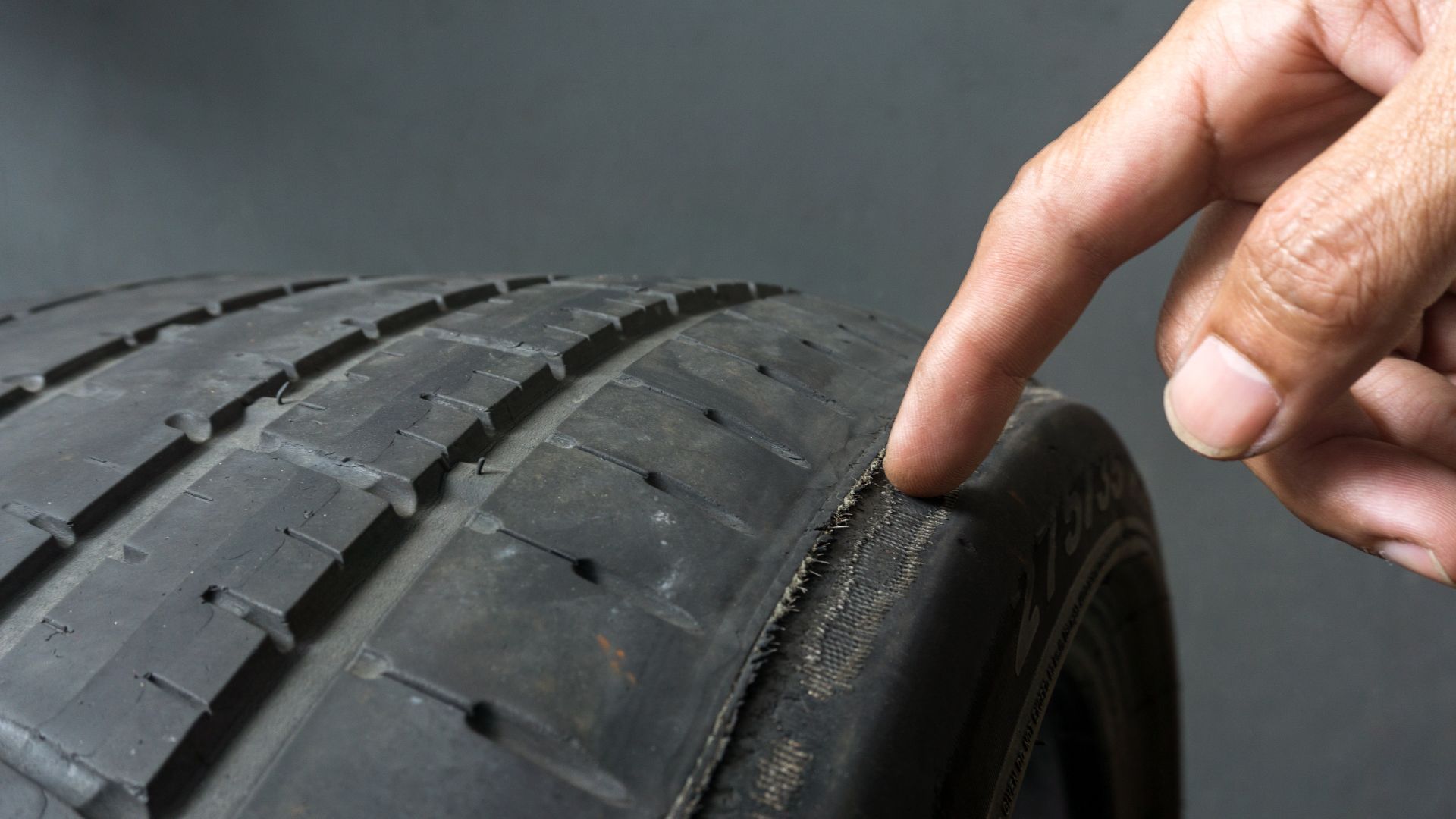 If you don't get your wheels aligned on time, you risk having proper handling performance and steering wheel precision. Because of the difference in wheel angles, your tires will also last much less t than they are supposed to, and traction performance will be lower.
Overall, it concerns the driving performance of your car, and these are some of the most serious consequences:
Uneven tire treadwear
Your car pulls to the side
Uncentered steering wheel
Vibrations on the steering wheel
You should always leave wheel alignment to a mechanic since it's done with a high-precision alignment machine. Also, you should make sure that the tire pressure is on the recommended level to make the job easier for your mechanic.
Wheel alignment is important for precise turning and to make sure that your steering wheel is properly centered. If you notice your steering wheel shaking while driving at a higher speed, it can be a consequence of badly aligned wheels.
Tires wearing off quickly
If your tire wear patterns aren't the same, it's a clear sign of unaligned wheels. We already discussed the importance of wheel alignment when it comes to the angle at which your tires stand on the road. So, it's one of the best ways to check if you need to do some alignment.
It can also be expensive to postpone wheel alignment since your tires will wear off faster and you'll need to get a new set.
Bad handling ability
In the case of unaligned wheels, you'll feel less control over the handling performance of your vehicle. It's a common sign for your car to pull to the side in case you didn't align the wheels on time. You can easily test this by cruising on the straight road and letting go of the steering wheel in a controlled way.
If you see it leaning towards one side when it should be centered, and your car starting to pull left or right, you should visit a mechanic as soon as possible. You should also check if your tires are properly inflated in this case, since it can also be the cause. If your car keeps pulling to the side even after inflating the tires, it's a sign you should align the wheels.
Steering wheel vibrations
Sensing steering wheel vibrations also make it clear that you've failed to align the wheels on time. However, it can also be a sign that you should get your tires balanced, so it's best to check things by visiting your mechanic.
It's certainly an annoying thing, especially when driving at a higher speed. You'll feel like you don't have complete control over your vehicle and it's a big issue that needs to be addressed quickly.
How urgent is a wheel alignment?
Wheel alignment is urgent if you want to have your tires wearing off evenly. More importantly, it's also urgent for your driving safety, since your vehicle might pull to the side and it won't perform as expected. By timely addressing the issue, you can avoid potential accidents while driving, especially at higher speeds.
Steering problems are the most dangerous consequence of bad wheel alignment that requires a quick solution.
What causes a car to go out of alignment?
Your car might go out of alignment if you hit a large road bump, hole, or curb. Also, in case you have a minor accident or hit another car while parking, your car can go out of alignment. On the other hand, any damage to your suspension parts can also trigger unaligned wheels.
If you use cheap replacement parts with the suspicious build quality, you also risk your car getting out of alignment faster than usual.
Does your car shake when you need an alignment?
Your car won't be shaking when you need an alignment, but you'll feel frequent vibrations while driving. Regardless if you accelerate or brake, it doesn't make much difference and your car will produce constant vibrations.
On the other hand, your steering wheel will be shaking along with frequent vibrations coming from the tires and suspension.
How long does a wheel alignment last?
Your wheels should be aligned from 5000 to 15,000 miles after doing the alignment, or even more sometimes. Still, it's impossible to tell exactly how long it lasts, since you never know when you'll hit a road bump, or drive over a deep hole.
You should also get the wheels aligned every time you mount a set of new tires on the car. Bringing the wheel angles back to factory settings is important to extend the tread life of your tires and ensure proper handling.
Our take
Hopefully, this guide will serve you well in answering the common question of "how long does an alignment take" as well as why it's so important. It's recommended to align your wheels every other time you change the engine oil for the best handling performance.
It only takes up to an hour for both two-wheel drive and four-wheel drive cars, so you shouldn't skip doing wheel alignment on time.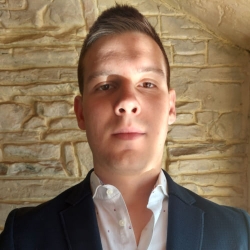 Latest posts by Filip Gromovic
(see all)