Can you use water as coolant? — explained
Discover the surprising benefits of using water as a coolant in everyday life.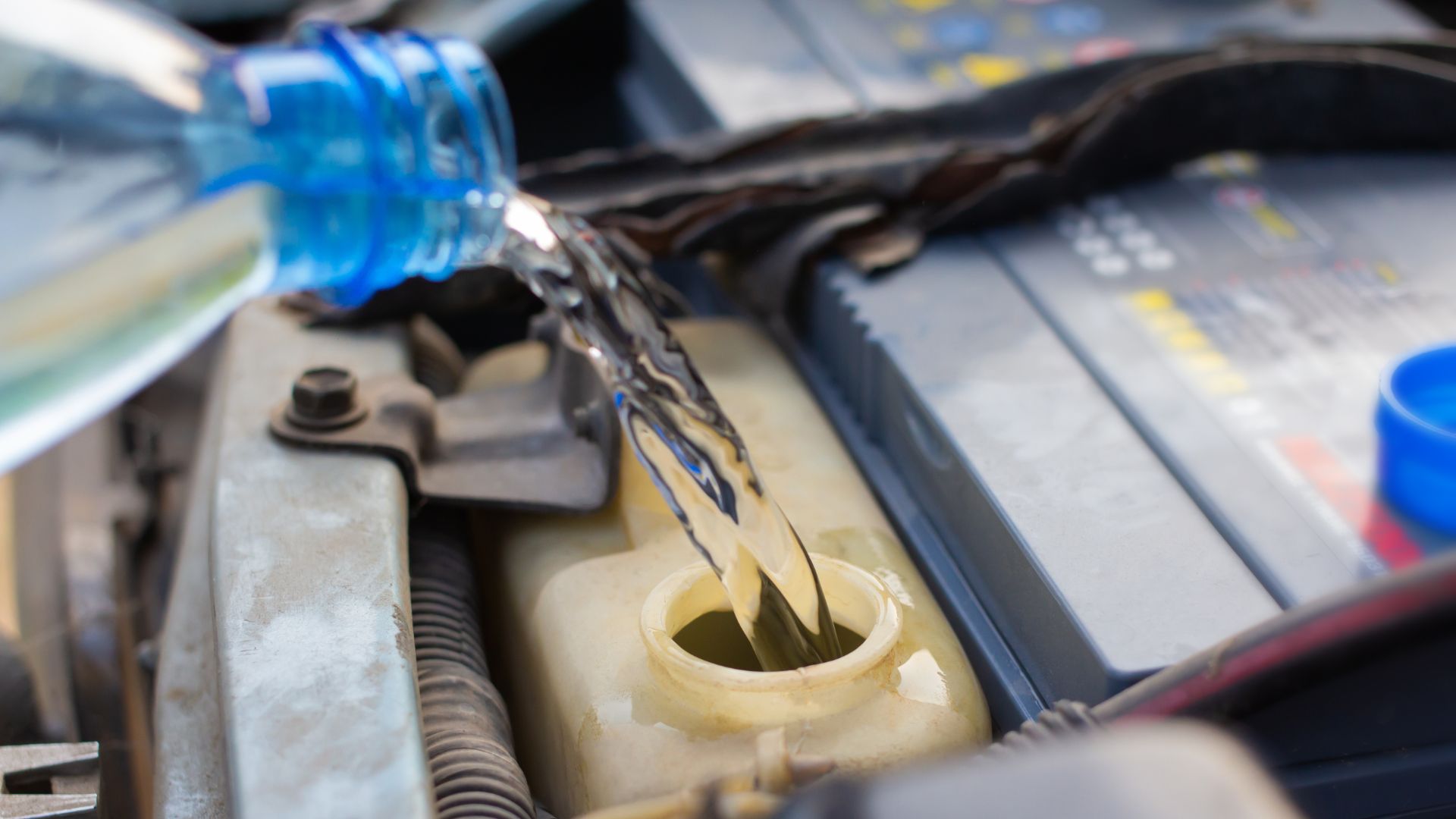 A car's engine requires a coolant to regulate its temperature to ensure it doesn't get too hot. It also ensures the engine is not too cold in the winter.
Standard coolants now have additives that combat engine corrosion and anti-cavitation properties. Cavitation is the formation of pits on a surface either because of corrosion or wear. Engines are prone to wear from constant repeated action when switched on.
The coolant is a fluid mixed with water in a radiator to lower the freezing point of the engine and regulate heat. The radiator-to-water mixture is in a 50:50 ratio.
If your coolant is insufficient and you cannot purchase any, you can use water as a temporary coolant. You can use water as a coolant only in an overheating emergency involving loss of antifreeze. This article explains how you can use water as a coolant and the consequence.
How does water act as a coolant?
Water has a high specific heat capacity, and the specific heat of any material tells the extent the material can absorb heat without temperature changes.
Since water has a high specific heat capacity, it can absorb heat quickly without changing temperature within a short time. The strong hydrogen bonds in the water molecules are the reason for this ability. As a result, it has a widespread industry application as a coolant.
However, for a system that has no means of rapidly cooling the water for reuse, the water becomes useless after a few hours of operation. That is why more dedicated coolants keep an engine regulated at all times.
How do you properly use water as a coolant?
You can follow these steps to use water as an emergency coolant when driving:
Switch off the engine: Allow it to cool. It would not be pleasant to have the engine hot while you locate the radiator.
Identify the radiator: The radiator cap is oval-shaped and mostly found behind the grill. Recent vehicles come with a label for the radiator cap, so you don't confuse it with anything else.
Unscrew the radiator cap: Opening the radiator cap on a still-hot engine will scar you. So, ensure the engine is well-cooled before attempting to remove the radiator cap. For extra safety, use a piece of clothing, preferably a rag or towel, to twist open the lid.
Pour the water you have into the radiator: If your vehicle has an overflow tank, you can pour the water in there, taking note of its minimum and maximum markings.
Replace the cap: Using the few hours water buys you as a coolant to locate the nearest auto mechanic or get home is best. Despite its effectiveness, water cannot be used as a coolant for too long on a car.
What happens if you use water instead of coolant?
If you use water instead of coolant, your engine will overheat at intervals, and you will need to put in more water often.
The molecular design of coolants allows them to withstand high temperatures without fading out of existence fast. On the other hand, water evaporates at the right temperature.
Therefore, water will evaporate when the engine is hot enough when using water as a coolant. You will have to make frequent stops to put water often, removing the joy from the ride and extending your trip by hours. Therefore, it's best not wilfully to use water as a replacement for coolant.
What kind of water is safe for use as coolant?
The best kind of water to use as a coolant is softened water. Most people believe it's distilled water as it contains no impurities. However, it has some side effects.
Ordinary tap water and water from natural bodies contain mineral deposits, sediments, and microscopic organisms, which can leave residues in the radiator system. Asides from clogging pipes in the system, they also encourage corrosion. If you use them often, your engine's cooling system will need a replacement.
Using distilled water has dire consequences. Water condensed into its purest form, distilled water has a chemical imbalance from the void created by the removed minerals. As a result, so stilled water would seek ions to regain balance.
The highly reacting distilled water removes electrons from the metals in the cooling system to become more stable. Over time, the cooling system would fail due to this attack on the material.
Softened water is the best kind of water to use and is essentially stabilized distilled water. The blank spots left by the absent minerals contain sodium in softened water. Despite worries that sodium implies salts that are quite corrosive, soft water does not give the same risks as the other two and does not behave like salt water.
It would be best if you carry softened water with you on long trips in case of emergencies. However, any water you have in your will do for any overheating trouble.
What happens if you accidentally put water in coolant?
Putting water in the coolant will give you a dilute coolant solution. In large amounts, water will hinder the coolant from working as it should.
A lot of water in coolant reduces its temperature-regulating properties and heat resistance. Unlike the original, the resulting mixture will allow for freezing at higher temperatures.
A car's engine requires water to coolant ratio of 50:50. The correct ratio yields the lowest freezing temperature for the system. At the same time, a disproportionate percentage, like 80:30, will make the antifreeze less effective. Accidentally putting in the wrong amount of water is eventually going to give you overheating problems.
If you put too much water in the coolant, you can drain the radiator and refill it with the correct water and coolant mixture. If you are not aware that the amount of water you put in too much, here are signs to look out for:
How long can you use water as a coolant?
You can use water as coolant for close to 300 miles with much damage. The climate and weather conditions of the area determine how long you can use water as a coolant.
You only have to worry about the water evaporating quickly in hot places. However, using water as coolant for your car's engine in cold regions will crack your radiator due to it freezing.
It's best to safely park the car and get an auto mechanic to make it safe for movement at the moment. Either that or you drain the radiator and put the right amount of coolant and water to keep it moving for a longer time. You would still have to get the auto mechanic to look at it, identify why the antifreeze was reduced, and fix it.
Can you use water as a coolant in the winter?
Using water as a coolant in the winter is not advisable because it would quickly freeze, making it useless. Instead of doing anything reasonable, the frozen water will crack your radiator and make you spend more on repairs.
If you notice insufficient coolant levels while driving in the winter, you should park the vehicle. Water will not be adequate as it is in the non-wintery season.
Can I use only antifreeze without water?
While using only water as coolant for extended periods is not possible, using only antifreeze in its pure form is also dangerous.
Antifreeze contains some additives (nitrates, phosphates, and silicates) which can settle in the radiator and cooling system. Their actual intent is to prevent corrosion in the cooling system and engine. However, without the proper amount of water, they defeat their purpose and cause problems for the engine.
In addition, pure antifreeze freezes between 0 and -5 degrees Fahrenheit. It is only when mixed with water that its anti-freezing property is released.
Finally, antifreeze on its own won't deliver as much resistance as it would when mixed with water. The right mix of water and antifreeze will make your engine coolant function at its optimal best.
Our take
You can use water as a coolant only in emergencies. Using it as a regular substitute for antifreeze will be a costly mistake. Your engine will suffer overheating, causing you to spend a lot on repairs.
Asides from being expensive, substituting water for antifreeze is dangerous to life. A lot of things could go wrong from overheating. It is best to stick to the proper doses of water and antifreeze as your manufacturer recommends.
What can you use instead of coolant?
In the case of an emergency, you can use water from any source to work as a coolant till you can get professional help. While water is a suitable coolant, it is not practical for vehicles as it evaporates quickly with no means of replacement or sharp cooling.
Can you mix coolant with water?
You must mix the coolant with water for your cooling system to function correctly. The mix can be in the ratio of 50:50 or 70:30, depending on your vehicle's needs.
Can a car run with only water in the radiator?
Yes, a car can function with only water in the radiator. However, it will evaporate quickly and require you to top up to keep moving constantly.
Can you use tap water instead of coolant?
It is not advisable to replace the coolant with tap water. Tap water contains minerals that accelerate corrosion in the engine cooling system. Only use tap water as coolant for emergency reasons.
Can you top up low coolant with water?
Yes, you can top up low coolant with water in emergencies. When the coolant drops to deficient levels, it is best to top it up at the moment with water to avoid much damage from overheating. It is best to return the mixture to its recommended ratio as soon as possible to prevent problems.