Bridgestone Turanza Quiettrack review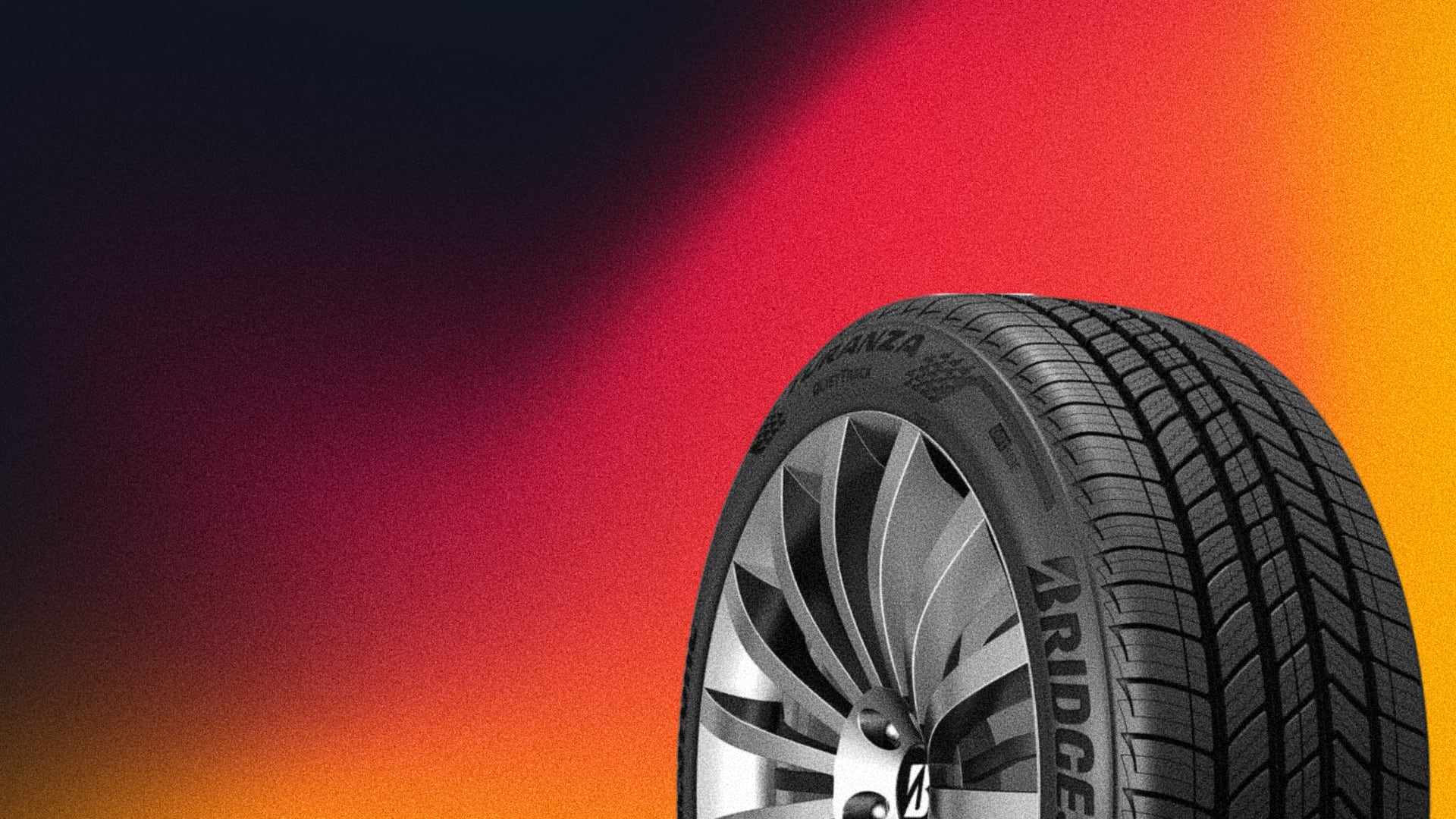 The Bridgestone Turanza Quiettrack touring tire is an excellent all-season tire designed to fit the most popular sedans, coupes, crossovers, luxury vehicles, and minivans. Bridgestone is well known for manufacturing the world's best tires for most cars, and the Turanza Quiettrack fortifies its reputation with outstanding performance.
The Bridgestone Turanza Quiettrack provides a luxurious, comfortable, and more refined driving experience. It ensures incredible year-long traction, a noise-free ride, and a strong focus on safety. Bridgestone says the Turanza is engineered to impress quietly, and it utilizes the latest technologies to dampen road noise and provide a quiet and comfortable ride. The Turanza Quiettrack comes in various sizes ranging from 15-inch to 20-inch wheel diameters. The tire suits an extensive range of passenger cars, so if you're worried the Turanza Quiettrack would not fit your vehicle, it certainly will. In this article, we'll guide you through the stats of the all-season Turanza Quiettrack.
Recommended
Bridgestone Turanza Quiettrack
The Bridgestone Turanza Quiettrack stays true to its name without any noise or driving vibrations, and a longer estimated treadlife that helps drivers get an all-around solution at the lowest possible cost.
Check Price
Purchases made through links on our site may earn us a commission.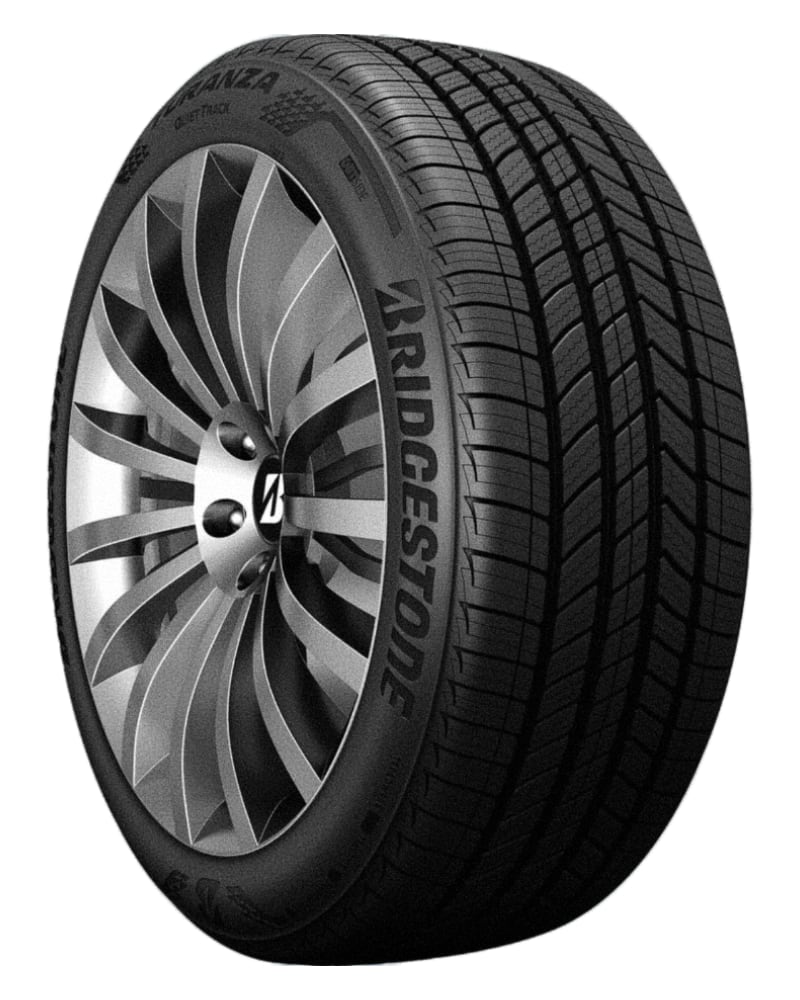 Key technologies
The Bridgestone Turanza Quiettrack is equipped with advanced technologies to achieve maximum performance. It comes with a range of ingenious features and comprises unique technology that ensures it fits the requirement of drivers. Here are four technology packages that make the Turanza Quiettrack stand out.
Comfort Cruise Technology: The comfort cruise technology in the Bridgestone Turanza Quiettrack consists of a rounded contact patch and optimized tire casing shape to reduce road vibration for a comfortable driving experience. This technology helps to spread the force tire across its tread surface uniformly.
Edge Performance Technology: A full-depth tread design works to ensure the Turanza Quiettrack maintains performance across its whole 80,000-mile lifespan. This edge performance technology interlocks with the tread grooves to enhance handling, stability, and braking while driving.
Hydro Track Technology: When you use the Bridgestone Turanza Quiettrack, hydroplaning won't be a problem thanks to its Hydro Track technology. This technology features a combination of four large circumferential full-depth grooves and a sequence of more minor longitudinal grooves, which helps with water evacuation.
Quiet track Technology: The Quiet track technology equipped in the Turanza Quiettrack is a noise-dampening technology tuned to prevent high-frequency noise. It makes you enjoy a quieter and more enjoyable driving experience.
Safety features
The Bridgestone Turanza Quiettrack provides efficient safety features that ensure you feel safe and comfortable while driving. The rounded footprint of the Hydro Track Technology of this tire helps cut through the water and improve hydro planning resistance. The interlocking grooves of the Edge performance technology improve stability on dry surfaces and create biting edges when driving over light snow. When moisture is trapped under the tire, it can lose traction and slide. The Turanza Quiettrack contains a compound molded in a standard asymmetric tread pattern. It is also designed with a single-ply polyester casing and two wide steel belts with a single nylon ply for added high-speed durability and resilience against rough terrains.
Speed rating
The Turanza Quiettrack has different speed ratings indicating the maximum speed they could go. The speed rating doesn't determine how long the tire can run at a high rate. Exceeding the speed rating of the Turanza Quiettrack does not guarantee its optimal performance but can put you at risk of crashing. The Bridgestone Turanza Quiettrack has H and V-rated tires. You can find the speed rating of this tire on its side wall. The H-rated tires have a max speed of 130 mph, and the V-rated tires top a speed of 149 mph.
Treadwear and durability
Checking a tire's ability to last longer is one of the essential factors drivers put into consideration when shopping for new tires. The Turanza Quiettrack comes with industry-standard 'treadwear indicators (TWI). The Tread Wear Indicators are narrow rubber bars in the grooves. The little rubber bar becomes more visible as the treadwears down. The Bridgestone Turanza Quiettrack provides an incredible treadwear warranty of 80,000 miles, so there's no point replacing the tires soon, but it should be noted that the treadwear warranty is dependent on the tires' speed rating.
Maintenance indicators
When your tires get used for a long while, they require repair or replacement, which is why maintenance indicators are essential. It is crucial to inspect your tires for signs of wear to avoid issues resulting from worn-out tires. The Bridgestone Turanza Quiettrack uses its industry-standard TWI as a maintenance indicator. When the Tread wear indicator provides a tread depth estimate of 2/32 inches, then it means the tires are no longer safe for road use, and you should immediately replace the tires.
Traction performance
The Bridgestone is an excellent all-season tire that performs smoothly from snowy roads during winter to the heated dry roads of summer. It is designed to handle a variety of weather conditions and maintain traction, handling, and as well as a comfortable, quiet ride. Here are some traction performances that make the Turanza Quiettrack remarkable.
Dry traction performance
The optimized tread pattern of the Bridgestone Turanza Quiettrack gives it an incredible grip on dry roads. This tire is guaranteed to provide you with valid compact navigation and handling. It also gives you an impressive cornering feature, making you more active and confident in your driving skills.
Wet traction performance
The Turanza Quiettrack has an impressive design and comes with four deep parallel grooves and an asymmetrical tread system. It provides an adequate water resistance feature that helps increase traction on a wet surface. This wet traction performance feature works properly even during a rainstorm to enable you to move steadily. When you continuously drive at a fast rate, over time, the water resistance will be reduced or disabled.
Snow traction performance
The Bridgestone Turanza Quiettrack is as effective as winter tires. It can work efficiently on dense snow roads and provides outstanding traction when moving through the snow. The tires are in contact with the snow for a smooth and flexible operation contributing to your safety.
Noise and comfort
Bridgestone opted for the best innovative in-groove quiet tracks, which considerably reduced the tread noise in the Turanza Quiettrack, making it one of the quietest tires ever. The tread pattern features non-optimized pitch sequencing, and non-chamfered shoulder slots contribute to reducing noise levels efficiently and provide you with utmost comfort. The Quiettrack is exceptionally smooth over bumps due to the design of the optimal cavity round contact patch. This feature reduces vibration and improves hydro planning, resulting in a smooth ride over any surface.
Competitors and alternatives
Bridgestone boasts the most efficient tires among many vehicles, and most drivers highly recommend it for a quality driving experience. The Bridgestone Turanza Quiettrack offers an impressive all-season quality for your coupes, sedans, and minivans. However, there are some tire options in the Bridgestone tire competitors' grid that are somewhat similar to the Turanza Quiettrack, as they offer unique features to aid the driver's comfort. Examples include; Hankook Ventus Prime, Michelin Primacy Hp Zero Pressure, Goodyear Efficient Grip Performance, Nokian iLine, and Kleber Dynaxer HP4.
Price range
If you want to purchase the Bridgestone Turanza Quiettrack, you can get a good aftermarket model for a good bargain online or at a tire shop. You can get the Turanza Quiettrack for a minimum of $120.99, and the price can go as high as $329.99.
Warranty
All Bridgestone tires carry a full manufacturer warranty, and the Turanza Quiettrack isn't excluded. The securities offered for the Bridgestone tires include:
Platinum Pact Limited Warranty: The platinum pact limited warranty encompasses all Bridgestone brand light truck tires. A tire covered by this warranty will be replaced with an equivalent tire for a pro-rated amount or free of charge. This is implemented if the tire becomes unusable for any reason. Here are some conditions for getting this warranty.
After the free tire replacement period, the coverage prolongs up to five or six years from the date of purchase. During this period, the tire will be replaced with a pro-rated charge. The replacement price is determined by the tread wear percentage and the current selling price of the tire
Free Tire Replacement Period; If the free tire replacement period extends up to three years from the date of the purchase or four years from the date of the tire manufacture, then the tire will be replaced free of charge. However, you may be charged with applicable taxes and disposal fees.
Bridgestone Gold Pledge Limited Warranty: The Bridgestone Turanza Quiettrack comes with a manufacturer's limited warranty that covers vehicle brand passenger tires and light truck tires. A tire covered by the Gold Pledge limited warranty will be replaced with an equivalent new tire for a pro-rated amount or free of charge. When the tire becomes unusable, it can be replaced after the free tire replacement period.
Our take
The Bridgestone Turanza Quiettrack undoubtedly excels in all touring categories. It performs excellently in any season, making it a renowned all-season tire that provides excellent steering and cornering stability for guaranteed comfort and safety.