Continental CrossContact LX25 review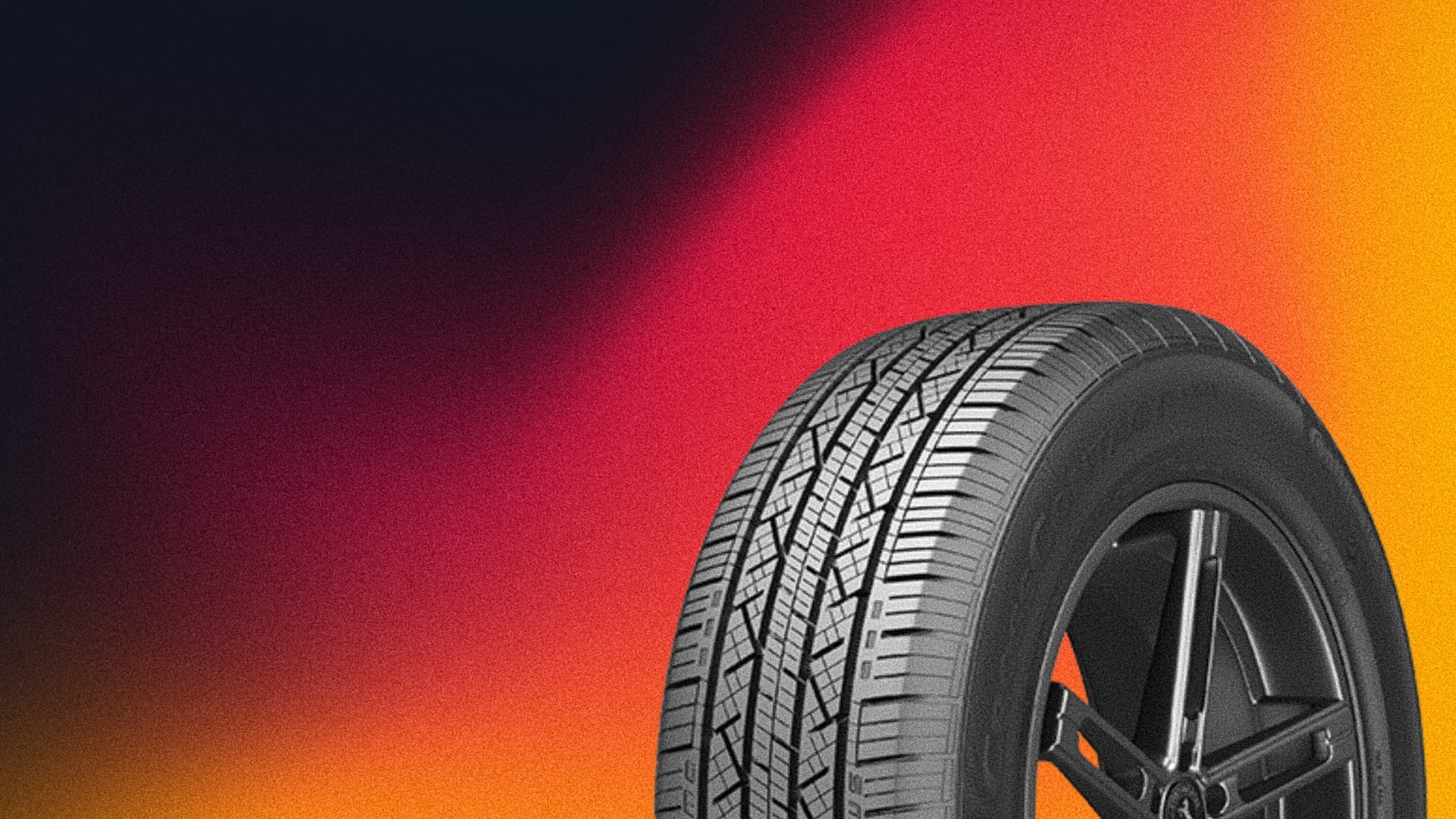 The Continental CrossContact LX25 is a premium all-season touring tire you can trust with your SUV, crossover, and truck. It is equipped with features that improve its quality and performance and makes it the perfect choice tire for your driving escapades.
As we delve into this Continental CrossContact LX25 review, we will unearth its strengths and capabilities across a multitude of conditions.
Take a look at the exciting features the Continental CrossContact LX25 has to offer. This review will show you how CrossContact LX25 is the best in its category and why you should get it. Dive right in!
Recommended
Continental CrossContact LX25
It's a rare sight to find a quiet and refined all-season touring tire with a high speed limit like Continental CrossContact LX25, and that's why we recommend it as one of the best touring SUV tires regardless of the weather.
REREV may receive a commission for purchases made through links on our site. Learn more.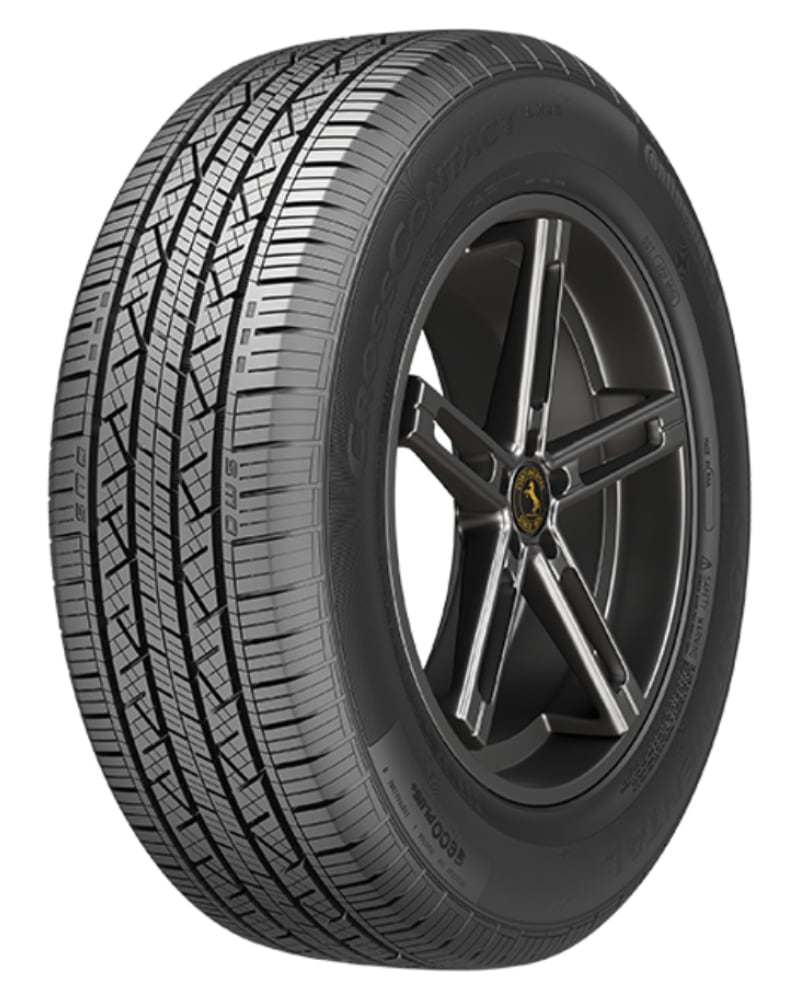 Why you can trust REREV's tire reviews: Our automotive expert researchers analyze tire specs, customer feedbacks and reviews from credible sources. This thorough analysis provides accurate information about tire performance, helping you make the best choice. Find out more about how we evaluate tires.
Key technologies
Continental goes the extra mile in equipping the CrossContact LX25 with technologies that deliver optimal driver satisfaction. This technology makes the CrossContact LX25 different and higher than older versions. Features and technologies that make up the tire include:
Circumferential grooves
Comfort ride Technology
EcoPlus technology
Lateral and diagonal sipes
Polyester cord body
Traction grooves
The circumferential grooves are the reason for CrossContact LX25's excellent hydroplaning resistance. They provide a smooth passage for water flow when riding on wet roads.
Comfort ride technology gives smooth steering responsiveness during rides. It is composed of a layer of absorption under the tread of the CrossContact LX25. This feature makes sure you navigate your way with ease and satisfaction.
The EcoPlus technology carries the primary reason for CrossContact LX25's breakthrough compared with other models. Its main aim is to help you save money by saving fuel and minimizing CO2 emissions. Looking at these savings from a long-term perspective, you will see that it is quite a lot.
The lateral and diagonal sipes provide additional biting edges on the CrossContact LX25. This feature is handy on slippery surfaces as it provides extra wet traction.
Continental supported two heavy-duty steel belts with a polyester cord body for its tread. This feature allows for slow uniform wear. With this set available, you will not be in a hurry to buy new tires.
Finally, the traction grooves are specially designed for biting into snow. Driving on snow is a pleasant experience with this tire.
Safety features
Driving with CrossContact LX25 is as safe as possible. The tread life gives you insurance on rides due to the uniform and minimal wear. The tire quality does not allow unnecessary punctures and holes to appear except in cases involving force.
Also, the QuickView Indicator technology keeps you abreast of the situation of your tires. This technology is easy to understand by everyone. Hence, you are safe if you adhere to the tire requirements.
Speed ratings
Speed ratings for tires refer to the speed a tire can drive safely. They are not an indication of the highest speeds a tire can go.
The Continental PureContact LX25 is rated at H, T, and V. This means that it functions appropriately even at speeds of 130, 118, and 149 miles per hour, respectively, without loss of control or any mishap from the tire. The V-rated PureContact LX25 is an enticing option if you like fast rides.
Treadwear and durability
The tread life of the CrossContact LX25 is incredibly long, thus subdues the need to check for wear in a long time.
The extended tread life results from the tire's internal making. Two steel belts wrapped in a polyester cord body make up the internal part of the tire. The combo is why the tread life of the CrossContact LX25 is high. As a result, the tires are very durable.
Drivers who drive long distances trust the CrossContact LX25 to take them wherever they please longer than the average tire.
Maintenance indicators
Continental sets CrossContact LX25 apart from traditional tire models with its pattern for maintenance indicators. Traditional models use specific markings mixed with the pattern of the tire for this.
Continental makes it easy for drivers to know when the CrossContact LX25 is in need of a replacement. For this, they used the QuickView Indicator technology. This technology has both visual and tuned performance indicators. The tuned indicator technology involves the letters W, S, and D printed onto the tires. W stands for wet, S stands for snow, and D stands for dry. They help you see different stages of wear clearer. Whenever those letters fade, you can infer that particular traction is gone. For instance, if the letter W wears off completely, wet traction is done, and you must be careful driving on a wet road.
For the visual indicator, it is placed at the outside and inside of the tread pattern. You use this indicator to check whether your wheels are aligned right or not. You can determine this by comparing both indicators.
Traction and performance
CrossContact LX25 boasts excellent traction among other all-season tires. Its grip on the road, whether wet or dry, is highly trusted by drivers. Continental must have emphasized control when making CrossContact LX25. Asides from giving you the feeling of being on top of everything while driving, you get to be sure of your next move. Below is a breakdown of how CrossContact LX25 performs on different levels of traction.
Dry traction performance
Continental CrossContact LX25 gives one of the best traction available on dry roads from a touring all-season tire. The level of responsiveness the tire returns on a drive is exceptional. Drivers with aggressive and extreme needs on the wheel take PureContact LX25 as a good choice for its class.
You must understand that PureContact LX25 is not a performance tire at this juncture. It is a great option when compared with similar all-season tires.
Wet traction performance
Traction is at its best quality when zooming through wet roads with PureContact LX25 mounted underneath. As a result, cornering is superb, and braking distances are reduced. The CrossContact is suitable for wet road conditions with exceptional hydroplaning resistance.
Off-road traction performance
The Continental CrossContact LX25 can hold its own on mildly rough terrain. However, it is not made for wild roads. Its performance off-road is not entirely satisfying as it is not built for such movement. It would be best if you used them on smooth roads for optimal rides.
Snow traction performance
Unlike some other all-season tires, you can rely on PureContact LX25 to take you to your destination without getting stuck in ice and snow. However, if you live where winter is at its worse, you should think of keeping the PureContact LX25 safe and out of the road as it is not made for harsh winter conditions and may freeze.
Noise and comfort
CrossContact LX25 darts about highways with little to no noise. Continental put a lot of effort into suppressing noise from the tires. The absorption layer under the tread is why this low noise and a smooth drive. However, hitting a bump may give you a little sound.
Rides on CrossContact are very comfortable and soothing. The ride quality, especially on highways, is plush. You can go many miles without feeling anything.
Competitors and alternatives
At an extra cost, you can get the Michelin snow tire alternative which is the CrossClimate2. It has many similarities with the CrossContact LX25 but has a slight advantage over the CrossContact with higher snow traction. The CrossClimate2 provides more than 31% snow traction making it a good alternative to CrossContact LX25 during winter. If you have the extra buck and live in a region with very harsh winter conditions, you can think about buying CrossClimate2.
Price range
The Continental CrossContact LX25 ranges from $169 to $284. The price varies with the tire sizes. Smaller tires cost lesser while the bigger ones are priced higher.
Warranty
Continental offers a six-year warranty for PureContact LX25. This six-year warranty entails a 70,000 miles warranty for the H and T speed rating and 65,000 miles for the V speed rating. The first year of the purchase or first 2/32 inch of wear has a uniformity warranty. If the tire set shows varying wear, you can get a replacement or a refund.
Furthermore, there is a road warranty hazard for the first year or 2/32 inch of wear (with terms and conditions). They also come with three-year road assistance and a 60-day trial. Within these 60 days, you can decide if you want to keep the tires or not. You also get free road assistance till three years after purchase.
Our take
After looking at what Continental is offering in CrossContact LX25, we believe you are close to buying. This tire model needs no debate. It is proven to be reliable and a good choice for your money. While considering which all-season tires you should buy, remember that Continental CrossContact LX25 is the best.