Continental PureContact LS review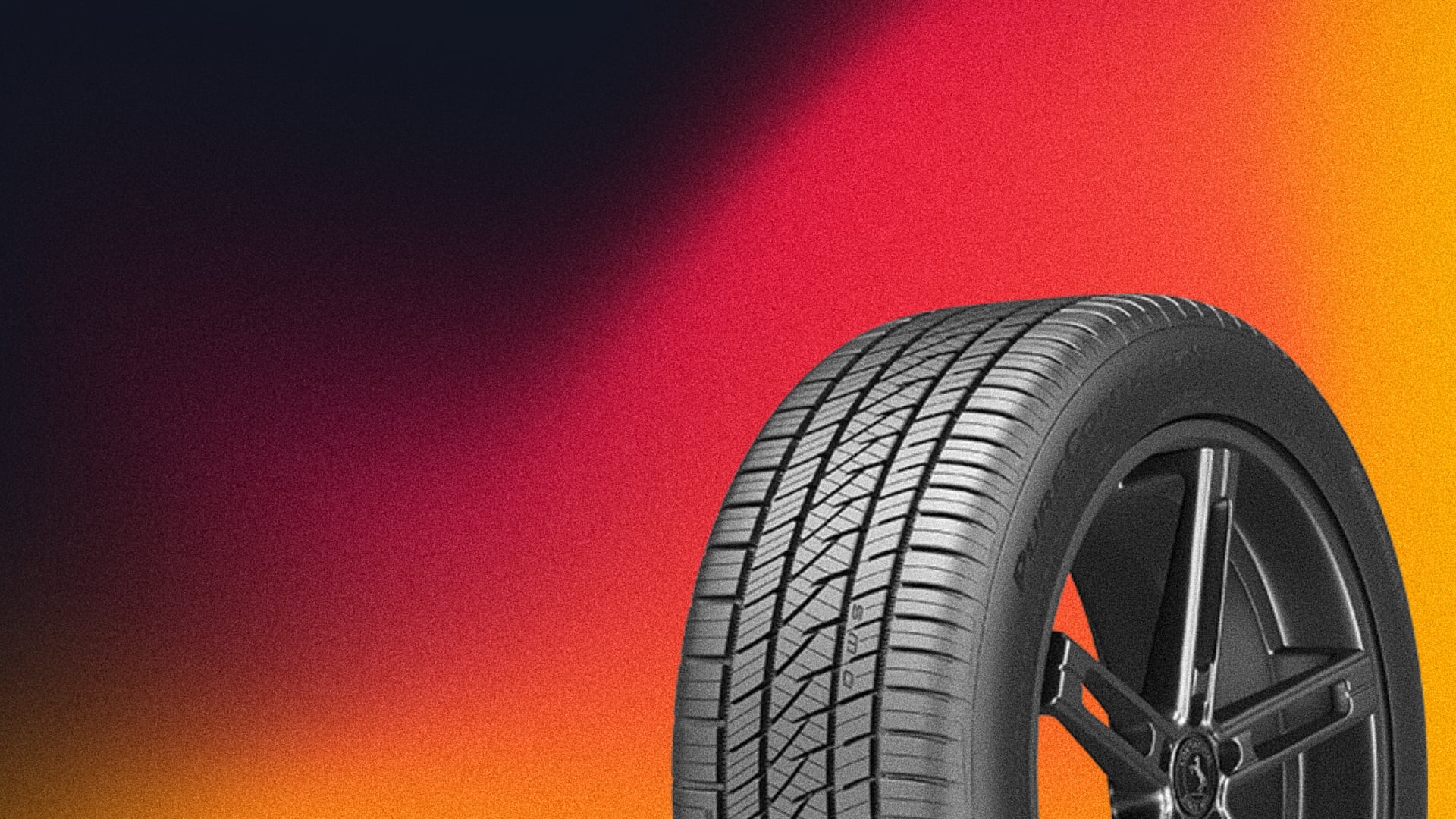 REREV may receive a commission for purchases made through links on our site. Learn more.
Continental makes a big entry with the PureContact LS, an all-season touring tire designed for drivers of crossovers, sedans, coupes, and minivans. How would you feel blazing through a storm without fear of hitting a thing even if it appeared at the last minute? Unstoppable right?
To give you a better understanding, we're going to dive headfirst into a Continental PureContact LS review.
Continental has got you covered with the PureContact LS. This trailblazer will take you anywhere at a comfortable speed. Below we look at why you should have Continental's PureContact LS under your car torso for your next road trip.
Recommended
Continental PureContact LS
Continental PureContact LS is a tire that entices confidence while driving with its firm and secure grip that allows short braking distances and reliable year-round traction.
Purchases made through links on our site may earn us a commission.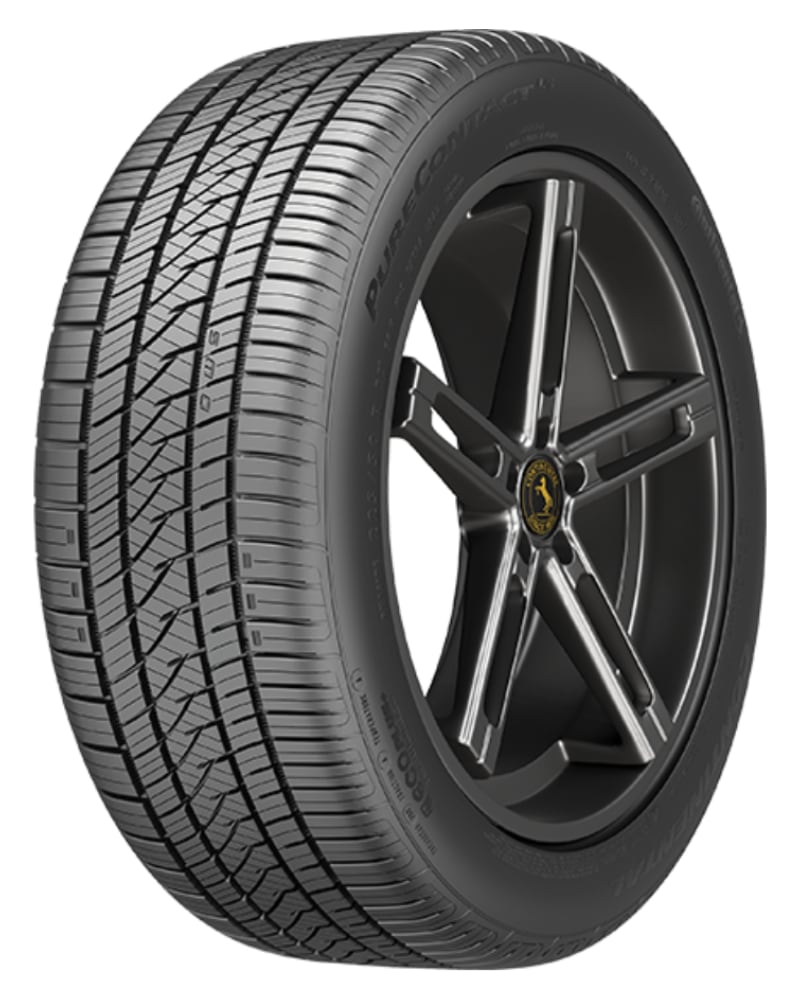 Key technologies
PureContact LS is a significant improvement from previous Continental tire models. The traction is better, cornering and handling are more secure, and Continental added some unique features as a treat. The two key features of the PureContact LS are:
EcoPlus technology
QuickView indicators
The Ecoplus technology is Continental's big break for the PureContact LS with its improved tread wear and fuel efficiency. Drivers can enjoy optimal gas mileage and care less about the tires surviving treacherous road conditions. The Ecoplus Technology uses Tg-F Polymers and +Silane, giving the tires superb wet/dry traction and improving tread wear.
The QuickView Indicators are undoubtedly a nice touch to the PureContact LS, with visual signals that notify the driver of the tire's condition. Imprinted on the tires are letters D, W, and S, representing Dry, Wet, and Snow, respectively. When the "D" wears off, it notifies the driver that the tires are no longer formidable against dry road conditions. "W" relay the same message but for wet road conditions and "S" for snow road conditions.
Safety features
The feeling of safety while driving comes with the knowledge that your car is in good condition and will not spring up unwanted surprises. We'd love to say that a car's safety solely depends on its tires' state, but we'll be sounding quite biased.
Continental puts drivers' safety first, and that's why the PureContact LS is equipped with +Silane. The +Silane is a chemical compound that further enhances the tire's grip on slippery roads and thus controls hydroplaning. Hydroplaning occurs when a vehicle's tires no longer provide the suitable traction needed to navigate wet and slippery roads. Furthermore, the QuickView Indicators technology notifies the driver when they have to replace the tires.
Speed ratings
Sometimes we want to step on the gas and zoom off at crazy speeds forgetting that "speed kills." We easily articulate speed-related accidents to poor handling and terrible driving skills but miss that all tires have varying speed ratings. A tire's speed rating points out the speed at which a tire can comfortably cruise without malfunctioning.
Tire speed ratings range from 3 mph to 186 mph and are denoted by alphabets. The Continental PureContact LS has an H, and V speed rating, meaning it can cruise optimally at 130 mph for the H-rated and 149 mph for the V-rated tires. This rating puts the tires in the top four with a high-speed rating. The Continental PureContact LS consists mainly of V-rated tires, with only one H-rated tire being the 235/45 R 17 tire size.
Treadwear and durability
Drivers love tires that last and don't require replacement immediately after they are bought. Continental offers the PureContact LS with a 700 A A UTQG (Uniform Tire Quality Grading). The government-mandated tire grading is set at 100, the rate a tire should wear, although this highly depends on the tires' purpose. With this development, the PureContact LS 700 grade will last seven times longer than the government-mandated tire grade.
After the three digits, the first "A" represents the tires' traction rating. Traction ratings are represented as AA, A, B, and C, with AA possessing the highest traction followed by A, B, and C. The second "A" represents the tires' temperature rating which ranges from A to C, with A being the best at resisting heat buildup. This rating furthermore presents the Continental PureContact LS as a great performance tire.
Also, drivers give the PureContact LS a 5 out of 5-star rating as it has a 70,000-mile durability ratio, which is sometimes unachievable by close rivals.
Maintenance indicators
Maintenance indicators are put on tires to notify drivers when they need to have their tires repaired or replaced. The PureContact LS uses the QuickView Indicator technology as a maintenance indicator. It signals how long the tires would last before they are useless in certain road conditions.
Traction performance
Looking at how the PureContact LS handles traction, we discover that it is an all-season tire which means it can function up to par in any given road condition. While some tires excel in a particular traction area and have poorer traction performance in others, the PureContact LS moderately breaks even on traction performance.
Wet traction
Continental records a 25% increase in wet traction from the previous models. This progress is due to the EcoPlus technology used in the design of the PureContact LS. The technology enhances its grip on wet roads with the +Silane compound that assists in reducing stopping distances.
Dry traction
The Continental PureContact LS has a top-notch cornering grip due to the temperature-activated functional polymers inside the rubber. The asymmetric pattern with stable tread blocks on the tire further improves traction in dry road conditions. You're given an assurance of a steady ride on a sunny day. A grand touring summer tire is best for the summer, but PureContact LS stands out as a good choice among all-season models. However, do not expect it to perform well on a performance vehicle.
Off-road traction
Lacking a little off-roading vigor, the Continental PureContact LS delivers a sub-par performance in muddy terrains. It can perform impressive theatrics on other road conditions but somewhat fails to level up in this area. You can't blame a non-off-roader for trying its best.
Snow traction
PureContact LS will keep you aloof, as it is equipped to do during the winter. However, it does not do well on deep snow. The tire will take you as long as the "S" QuickView indicator hasn't worn off. Unlike most tires, the PureContact LS does not freeze up during the winter and would hold up relatively more prolonged than others in its class.
Noise and comfort
Continental paid more attention to comfort than noise with the PureContact LS. The result is that while you drive in comfort, you get an undeniable growl from the tread. It is not too loud to be a nuisance, but it is easily heard, especially on rough patches.
Comfort is guaranteed as there is an underlay under the tread, which isolates it from the casing. This arrangement reduces vibrations to give you a smooth ride. Unfortunately, this does little to reduce the noise generated while driving.
Fuel economy
The EcoPlus technology Continental used in PureContact LS aims at reducing your transportation budget. The technology improves fuel efficiency and ensures you can be on the road for a long time with less fuel. If you like traveling distances, this will be handy as you would spend less on fuel.
Alternatives
Continental PureContact LS is easily one of the best all-season tires you will find out there. However, if you are looking for something better, you can consider Bridgestone Turanza QuietTrack as an alternative. That is if you have the money, of course. Turanza QuietTrack will offer you the same options PureContact LS does at a more excellent price. The only outstanding feature Turanza QuietTrack offer is a little less noise.
Atlas Force HP is another great model you could use as an alternative to PureContact LS. It is also cheaper than Turanza QuietTrack and an excellent option.
Price range
The Continental PureContact LS is not the cheapest in its class, but it is worth the buck. Depending on the size, the tire price ranges from $140 to $260.
Warranty
Continental offers a wide range of warranties for the PureContact LS. A driver-friendly warranty is a mileage warranty that assures drivers of up to 6 years of usage with 70,000 miles of road coverage. Also, they offer a limited warranty that replaces your tires with brand new ones if they become unserviceable within the first 12 months of purchase.
The Emergency Trip Interruption Coverage offers to cover the expenses if your vehicle encounters a mechanical breakdown during a road trip.
Our take
When you think about the noise, Continental PureContact LS may not present itself as a good idea. Still, besides that, it is undeniable that the PureContact LS sits above average and is worth every penny spent in acquiring it.
Give your crossover or passenger car a good treat by putting Continental PureContact LS underneath. It is not just perfect for driving through different road conditions but gives you enough comfort along the way.
REREV may receive a commission for purchases made through links on our site. Learn more.