BFGoodrich Touring T/A review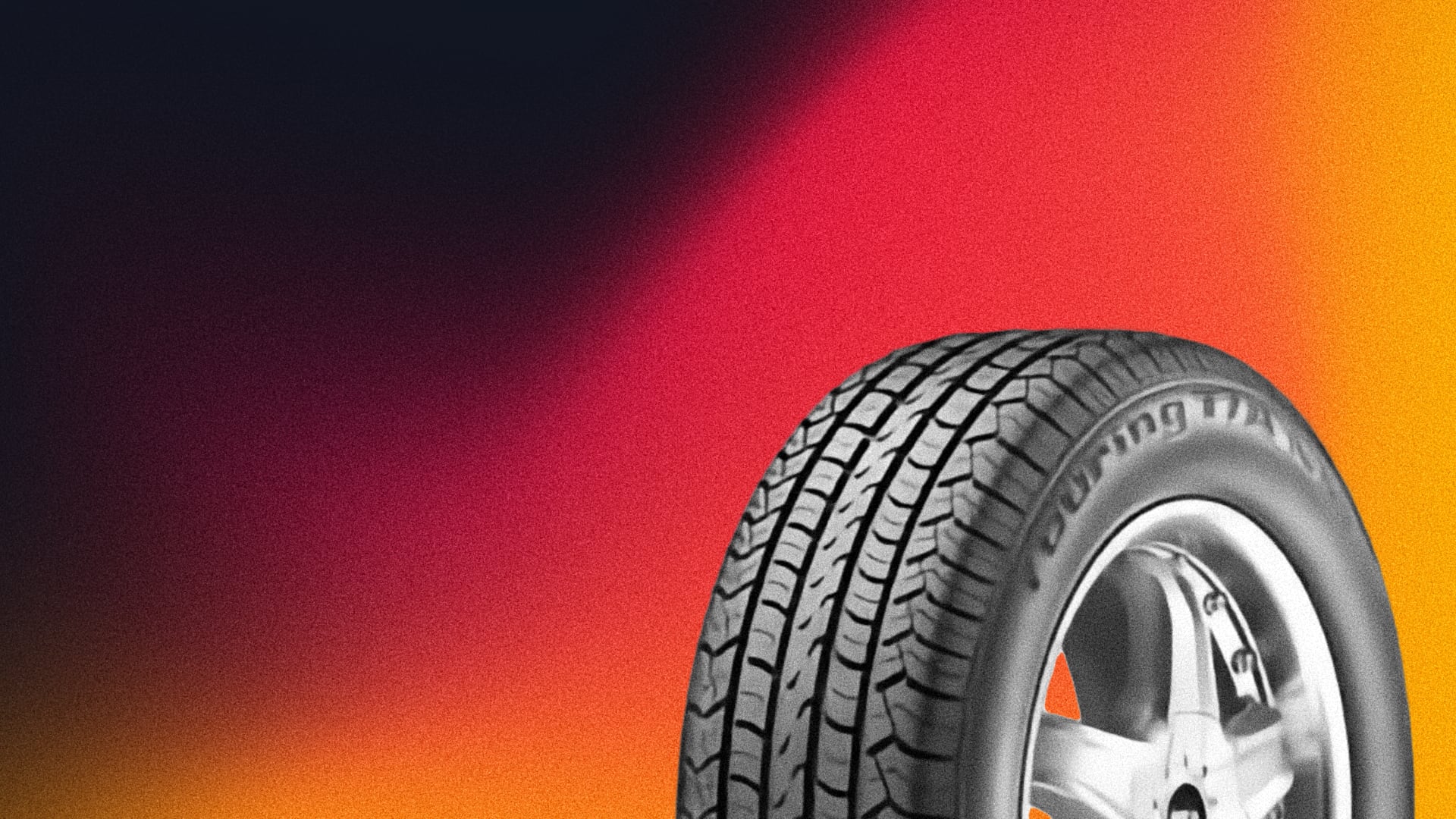 It is best to tread with caution when selecting all-season tires to buy. You need something that provides good traction in all weathers without many hiccups within its warranty.
The BFGoodrich Touring T/A boasts excellent performance in any season. It provides good grip and handling for the road at any point in the year, letting you get tire replacement off your mind all year.
This article explores the BFGoodrich Touring T/A to help you understand how it works and whether you should get it.
Recommended
BFGoodrich Touring T/A
The BFGoodrich Touring T/A is a refined SUV tire that generates a comfortable driving feel in the cabin, coupled with high-quality rubber material to last a mile longer than the competition.
REREV may receive a commission for purchases made through links on our site. Learn more.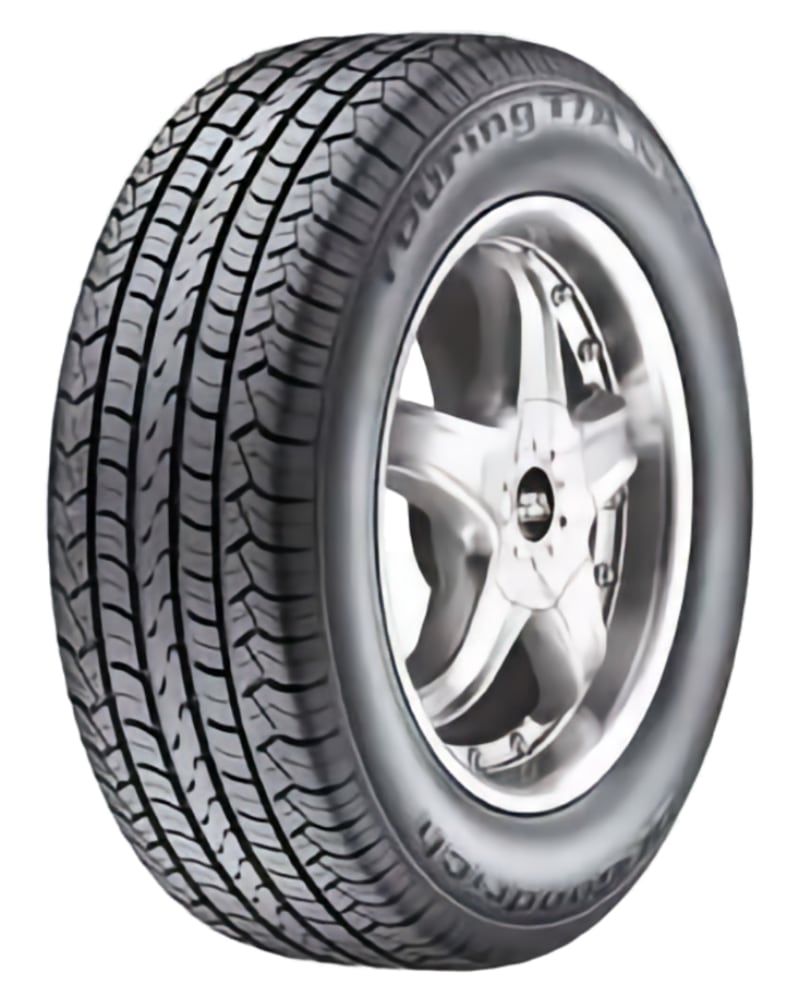 Why you can trust REREV's tire reviews: Our automotive expert researchers analyze tire specs, customer feedbacks and reviews from credible sources. This thorough analysis provides accurate information about tire performance, helping you make the best choice. Find out more about how we evaluate tires.
Key technologies
The success of the Touring T/A lies mainly in three distinct features:
Wide circumferential grooves: Manufacturers use circumferential grooves to retain friction on wet roads. It is a part of the thread pattern designed to give space for liquids to sleep through. They help reduce the risk of hydroplaning. Hydroplaning happens when tires lose grip on a road covered in liquid. The wider the grooves, the better its hydroplaning resistance. The Touring T/A has circumferential grooves wide enough to take a vehicle through wet weather without losing grip on the road. As an all-season tire, this is important in spring.
Computer-optimized thread pitch: Thread pitch determines how well your tires will fit into your wheel stud. A high thread pitch increases the risk of irregular wear and reduced block size. To compensate, it considerably reduces noise, and the reverse is the case with low thread pitch. The key to good noise performance and better wear partly lies in getting the correct thread pitch. BFGoodrich uses computers to optimize the thread pitch of the Touring T/A. And the result is quiet and comfortable rides.
New g-Grip interlocking Sipe technology: Sipes provide a grip for tires, and the sipe pattern determines the season best for it. For instance, tires with frequent zig-zagging patterns cutting through the thread blocks give the best grip for driving in the winter. The possibility of accidents with them is minimal, as braking and handling would not be too much of an issue. Like most all-season tires, BFGoodrich's Touring T/A contains sipes deeper than regular summer tires. Because of this sipe depth, you can take the Touring T/A for rides during the summer and still take your car out for a spin on light snow. Furthermore, the Touring T/A utilizes the new g-Grip interlocking sipe technology to stand out from the competition. The technology adds more toughness to the tire in all seasons, making it perform somewhat better than regular all-season tires.
Safety Features
Tire rods give you the vital connection between your tire and car steering rack, arm, and wheel. Without them, you cannot turn or steer your vehicle. Worn tires and high speeds can topple the connectivity, causing you to lose control of your car.
BFGoodrich ensures maximum rod contact at any time, even at high speed. Handling is assured in any road condition and even to a certain degree of tire wear.
Speed Ratings
Speed ratings tell you how fast a vehicle can go and still be safe. They are essential for you to know so you can avoid going fast enough to lose control of your car.
The Touring T/A comes with the S, T, V, and H speed ratings of 112mph, 118mph, 149mph, and 130mph, respectively. They are the perfect speed for passenger vehicles, no matter the driver's taste for going fast.
Treadwear and Durability
The computer-optimized thread pitch and the unique silica blend in the modern thread compound of the Touring T/A make treadwear even and slow.
Following BRGoodrich's promise, the tire gives excellent service for an all-season tire. You should expect your rides to last up to five years.
Maintenance Indicators
Thanks to Wear Square visual indicators embedded in the tire pattern, you can monitor the extent of your tire wear. Wear Square changes the indicator gauge's shape with varying degrees of wear. Observing the indicator gauge lets you know how much confidence you can place in them as they age.
Being an all-season tire, the Touring T/A uses tough material for its elemental composition to combat all seasons. You can drive with the Touring T/A for five years or 70,000 miles with proper maintenance. Its thread pitch technology gives even wear and adequate protection against scratches and minor dents.
Traction Performance
Traction is what keeps your tire moving on any surface. Specialized tread patterns give more grip for particular seasons/uses and may be difficult for others. All-season tires try to bridge the gap, incorporating thread patterns and technology to enable your car to move in any season.
The Stabiledge and 3D Micro-Gauge siping technology on the Touring T/A is the reason for its fantastic traction and stability in any season. The sipe goes ahead to provide maximum strength even when the tire is half-worn. The two technologies enable the tire to gain a firm grip on most surfaces, especially those with little friction.
Wet performance
The Touring T/A has wide circumferential grooves in its thread pattern. These grooves provide ample space for liquids to pass through without affecting the tire's grip on the road. BFGoodrich's arrangement of these grooves on the Touring T/A makes its traction on wet roads excellent.
Dry performance
BFGoodrich's Touring T/A possesses incredible traction on dry roads. Though it does not entirely replace summer tires that give the best grip in dry weather, it still allows for proper handling and control.
Snow performance
You can drive the Touring T/A during winter, but only on light ice. Since it is not exclusively a winter tire, it will not do so well in dense snow and snow storms. If you drive in areas where the winter gets bitter cold, it's best to get a set of winter tires to avoid problems.
Off-road performance
The tough material embedded in the Touring T/A makes it endure off-road terrain to a certain level. However, using it on normal roads and mild off-road tracks is best, while using it on muddy and rough terrain will get you stuck at some point.
Noise and Comfort
Sipes and tread silts play a determining factor in how comfortable and noisy a tire can get. Summer tires are generally quieter as they have fewer sipes and silts.
BFGoodrich uses a computer-optimized thread pitch to reduce the noise and vibration from the sipes. Consequently, the rides are comfortable, with less noise and great control.
Competitors and alternatives
Costing more than the Touring T/A, the Advantage T/A seems less valuable for more money. Some drivers complain about its noise, treadwear, and traction, especially on snow and water. As such, the Touring T/A is a seemingly better option.
The KO2 is quite expensive, with $215 as a starting price. It is an all-terrain tire, but some drivers complain about its poor wet friction and wear resistance. Seemingly, it does not work well for all weathers as it should.
The Touring T/A, not being an all-terrain tire, would not outperform the KO2 on rigged terrains. However, it gives better traction and control for all weather, giving less value than the KO2.
The Michelin Defender is an all-season tire with an impressive portfolio. It has a higher mileage of 90,000 miles, provides dependable traction for any weather, and is silent on the tracks. It costs close to $55 higher than the BFGoodrich Touring T/A but gives excellent service worth the price.
The Michelin Defender is valuable if you want something extra from a tire. To save costs, however, you can still go with the Touring T/A, which produces results close to what the Michelin Defender offers.
Price Range
For one, you can get a BFGoodrich Touring T/A at a starting price of $85. A set costs about $360 but can attract a discounted price, special offer, or coupon. It is a good service for little money compared to other all-season vehicles.
Warranty
The Touring T/A comes with a treadwear warranty of 75,000 miles. Within this mileage, you can return the tire if you notice uneven or fast wear than average for a refund or replacement.
The tire also comes with a standard manufacturer's limited warranty. The warranty covers materials and workmanship for defects in the tire within six years of purchase. If you have any issues with your tires within six years of buying them, you can take them to any BFGoodrich dealership and have them fixed for free.
Our Take
BFGoodrich's Touring T/A is an excellent, budget-friendly all-season tire perfect for any passenger vehicle and light truck. The value it offers and returns is worth its price a million times. It may not be as great as the Michelin Defender, but it still gives a near-perfect performance for an all-season tire.
Where are BFGoodrich's Touring T/A tires made?
BFGoodrich's Touring T/A produces the Touring T/A at Tuscaloosa, Alabama. The factory has made most of BFGoodrich's tires for over 75 years.
How good are BFGoodrich's Touring T/A tires?
BFGoodrich's Touring T/A tires are so good that it is sold out at most retail outlets. Many drivers testify to its excellent service, smooth usage, and economic value.
How long does BFGoodrich's Touring T/A last?
With proper maintenance, these tires will last five years. Even after five years of guaranteed usage, the tire will still exhibit a good grip for light use until you can get a new set.
What is the speed rating of BFGoodrich's Touring T/A tires?
BFGoodrich's Touring T/A tires come with speed ratings of S, T, V, and H, going at safe speeds of 112mph, 118mph, 149mph, and 130mph, respectively.
Where can you buy the Touring T/A?
You can buy the Touring T/A from most tire retailers. The only difficulty you may encounter is meeting it out of stock in various locations at once.
What is the difference?: Touring T/A or KO2
The KO2 is an all-terrain tire for all seasons. They cost more and have more practical uses as they can drive in any terrain, whether mud, snow, or off-road. However, the Touring T/A is a better all-season option as it proves to be more credible and cost-effective.
Which is better?: BFGoodrich touring vs Michelin defender
The Michelin Defender is the better tire of the two. Though they share similarities in results, Michelin Defender offers more in terms of value and mileage.