Nexen N'Priz AH5 review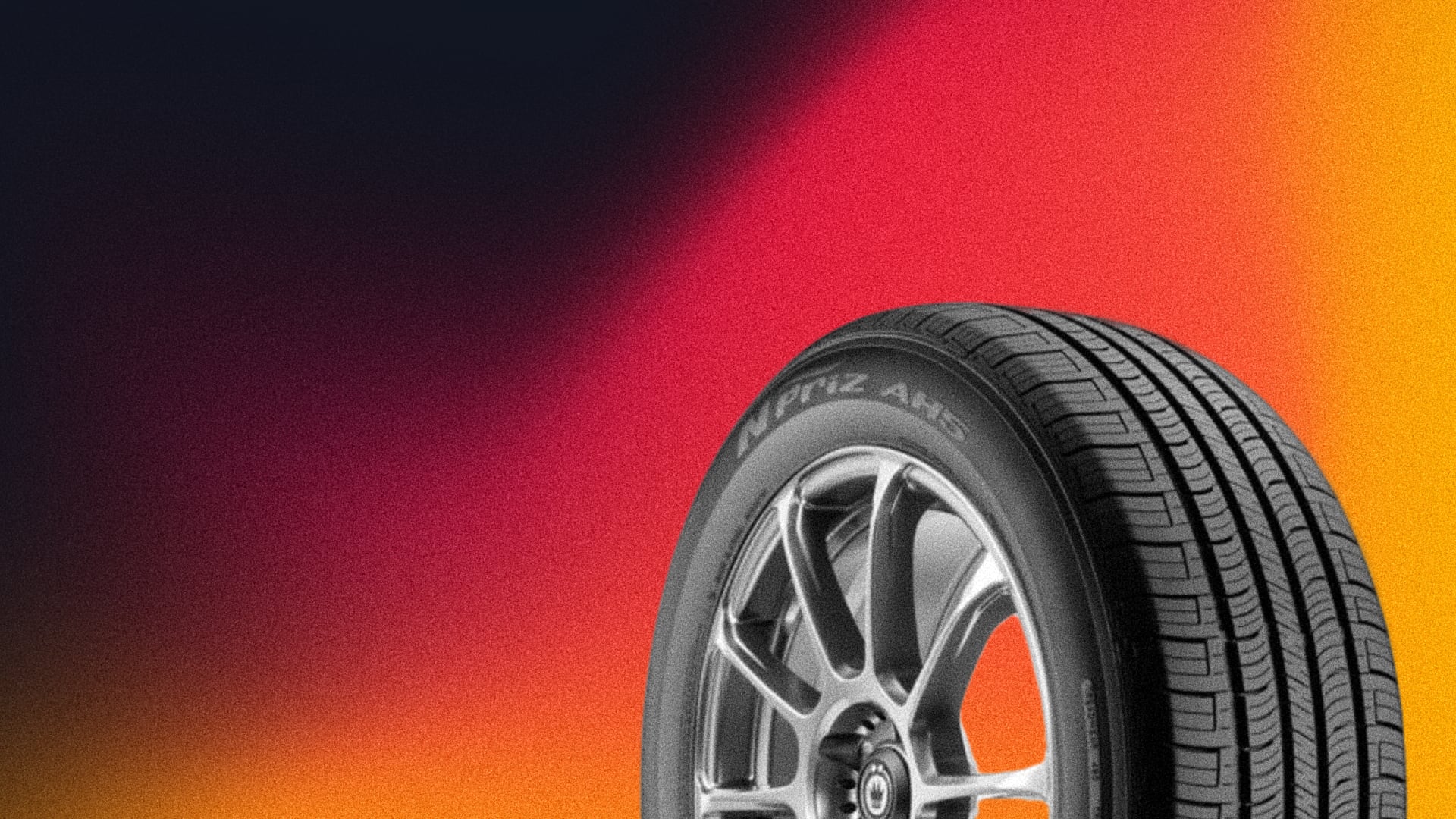 A good set of tires can make a big difference in performance and ride quality. Currently, the N'Priz AH5 tires are one of Nexen's best-selling tires. Of course, there's a good reason for that.
As a mid-range brand, Nexen makes some affordable tires that offer value for money. Drivers searching for quality tires on a budget should consider Nexen's N'Priz AH5 tires. Also, N'Priz AH5 tire sets offer ride comfort.
Another great thing about the N'Priz AH5 tires is that they're all-season touring. These tires have deep grooves and tread patterns that make them suitable for different seasons. You can use them all year round in dry and wet conditions. We've done a full review to help you decide whether you need Nexen's N'Priz AH5 tires or not.
Recommended
Nexen N'Priz AH5
The Nexen N'Priz AH5 makes a perfect all-season touring SUV tire that brings refined driving characteristics and efficient grip on both dry and wet roads for an affordable price.
REREV may receive a commission for purchases made through links on our site. Learn more.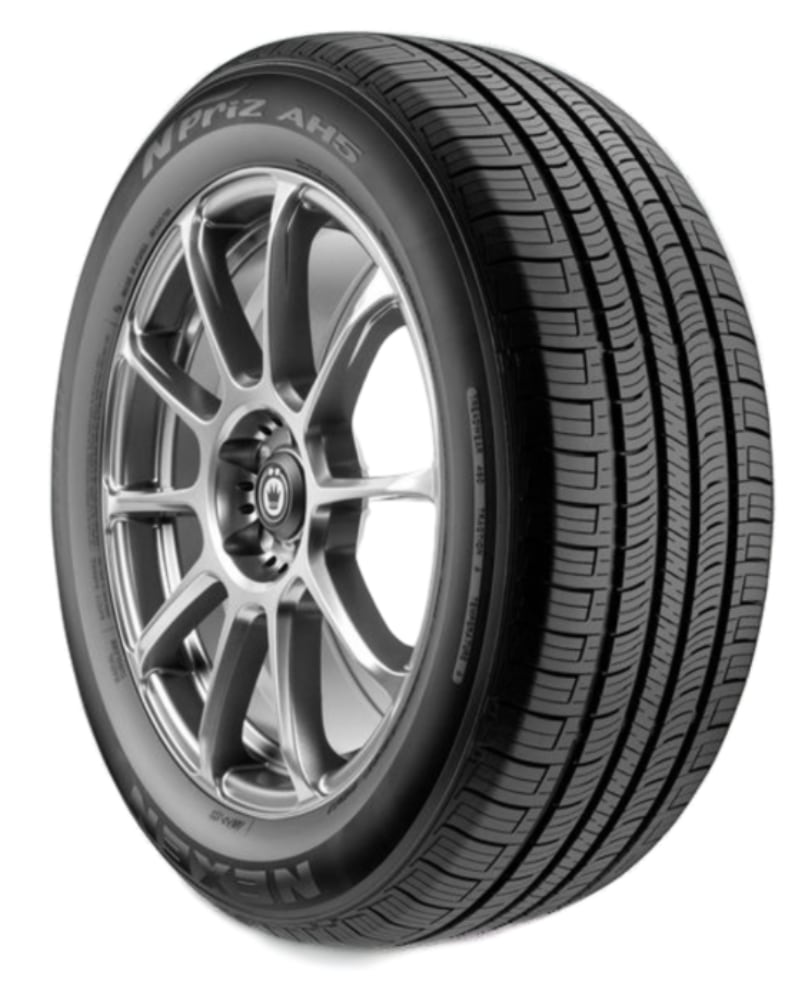 Why you can trust REREV's tire reviews: Our automotive expert researchers analyze tire specs, customer feedbacks and reviews from credible sources. This thorough analysis provides accurate information about tire performance, helping you make the best choice. Find out more about how we evaluate tires.
Key technologies
Nexen has used some technologies to make the N'Priz AH5 safe and comfortable for rides. Here are some of the key technologies in the AH5:
Flexible tread components: One of the best things about N'Priz AH5 tires is that they're all-season tires. Nexen uses flexible rubber to make the AH5 tires. As a result, these tires can maintain sufficient traction on wet or dry roads. Drivers in warm or cold areas can also use the AH5 tires because the flexible tread components can withstand frigid temperatures. While N'Priz AH5 tires can handle light snow, they cannot replace your winter tires. Generally, all-season tires have less grip than the dedicated summer or winter tires.
Unique tread patterns: Road noises can be a disturbance, but you can reduce them by using quiet tires. A tire's design determines if it'll be quiet or noisy. Tires with big treads and deep grooves usually make a lot of noise. These tires with deep grooves easily trap air, and air compression as the car moves causes noise. N'Priz AH5 tires have unique tread patterns that help in minimizing noise. The grooves of this tire model are also of moderate sizes. As a result, the AH5 tires are quiet on the road.
Rigid shoulder blocks: The rigid shoulder blocks in the AH5 tires help to stabilize cornering and enhance handling. Apart from improving the vehicle's performance, the tire's stiff shoulder blocks make the ride smooth and quiet.
Dual kerf design: A dual kerf design in the N'Priz AH5 tires further stiffens the shoulder blocks. The stiffened shoulder blocks improve the vehicle's gas mileage and fuel economy.
Safety features
Nexen's N'Priz AH5 tires come with four longitudinal grooves that can prevent hydroplaning. Hydroplaning or aquaplaning occurs when water causes the tires to lose traction and contact with the driving surface.
When your car skids or slides while driving on a wet road, you're likely experiencing hydroplaning. No driver wants to experience hydroplaning, as it can be dangerous. The depth of a tire's treads and grooves can determine if there's a chance of hydroplaning.
For the N'Priz AH5 model, the four longitudinal grooves are a safety feature against aquaplaning.
Speed ratings
The N'Priz AH5 tire comes in S, T, H, and V speed ratings. Tire speed ratings are markers that tell drivers the speed their tires can safely run over time. Speed ratings affect tire lifespan, ride comfort, grip, and stopping power.
S-rated tires are for cars that run up to 112 mph, while T-rated tires can maintain top speeds of about 118 mph. Drivers who drive up to 130 mph can safely use H-rated tire sets. The V-rated tires are for drivers who run up to 149 mph.
You can locate the speed rating on the sidewall of your tire. Just check your tire sidewall for a code similar to this; "P206/60R17 82V". The speed rating is the last letter, and in this case, the rating is 'V.'
Of course, highly-rated tires can outperform low-rated tires at slow speeds. High tire speed rates mean more grip, comfort, and better stopping power. The compromise of high-rated tires is that they wear faster.
Treadwear and durability
Tires have treadwear ratings that show the estimated lifespan. Sure enough, other factors like bad driving habits and rough roads can cause the tires to wear early. Choosing a durable tire with a great treadwear rating saves money and keeps you safe.
The treadwear plays a massive role in how the tires grip the road. Your tire must maintain a proper grip on the driving surface, especially if it's wet. When the tire doesn't grip the road correctly, you can lose traction.
If the tire treads wear out and become shallow, car functions like braking will be challenging to achieve. You can quickly lose control of a car with worn tire treads. Also, shallow treads increase the risk of hydroplaning.
Maintenance indicators
Car tires are vital car parts, and it's safe to say that without tires, you can't drive. A compromised tire is a huge safety risk. To avoid unsafe tires, you have to practice regular checks and maintenance.
Most manufacturers, including Nexen, use tread wear indicators in their tires. Tread Wear indicators are small elevations that lodge across tire grooves. Their exact placement in tires depends on the manufacturer.
These indicators are there to warn drivers of shallow tread depth. When the tire tread wears out and meets the tread wear indicator level, it's a sign to replace your tires. Failure to change tires after the treads reach the indicator's level could lead to safety hazards.
Tires with low tread depth cannot grip the road and maintain traction. The legal minimum tread depth is 1.6mm.
Traction performance
There's a lot of action that takes place between the tires and the driving surface. As the car moves, resistance forms between the tires and the road. That resistance is known as traction.
The traction directly results from torque or energy from the wheel axle. A car's ability to drive safely largely relies on traction. As an all-season touring tire, the Nexen N'Priz AH5 model excels in traction.
The model has above-average traction performance in various categories. In wet traction performance, the AH5 has a rating of 80%. The rating for dry traction performance is also 80%. For snow performance, the traction rating comes down to 60%.
Noise and comfort
Cars are so noisy, and vehicular noise can affect the comfort of passengers. To reduce noise pollution, the European Union approved a law that decreases car noise levels by 4 decibels.
Four decibels might not sound like much, but a little increase in decibels can double noise levels. Choosing quiet tires can reduce noise and improve your comfort. Thanks to their rigid shoulder blocks, the N'Priz AH5 tires are quiet.
Competitors and alternatives
People often compare the N'Priz AH5 tires with the AH8 tires from Nexen. Both tires are similar because they're all-season touring tires. However, there are some differences between them
The N'Priz AH5 tires have responsive and refined handling. Nexen used different technologies to improve the tire's performance and comfort. While the AH5 can handle dry, wet, and light snow conditions, it's mainly a daily driver tire. If you push these tires hard, they'll degrade faster.
As for the Nexen N'Priz AH8 tires, they're premium high-performance touring tires. N'Priz AH8 tires are similar to AH5 tires, but they offer more capabilities. The AH8 tire sets have more cornering stability and steering response.
Outside the Nexen brand, the Hankook Kinergy ST is an alternative to the AH5 tires. Hankook offers their Kinergy ST all-electric touring tires at a similar price range to the AH5. The capabilities of both models are identical, but the Kinergy ST seems more refined.
Price range
As a mid-range brand, Nexen offers good value for money. Their products are often affordable with lots of capabilities. The N'Priz AH5 tires come in sizes 14 inches – 17 inches.
Nexen's N'Priz AH5 R14 tires can cost around $69.99, while the R18 size goes for about $186.7. As a competitor, the R14 Kinergy ST tires from Hankook have a price of $76.84. Larger R18 Kinergy ST tires can go for $164.65.
Note that the prices depend on where you're getting the tires. Rebates and discounts are also available if you need to save money.
Warranty
Nexen always offers excellent product warranties, and the N'Priz AH5 is no exception. The AH5 has a 50,000-mile treadwear warranty and two years or 3/32 tread wear road hazard warranty. There are also 36 months of free tow, tire change, and roadside assistance.
Our take
Nexen N'Priz AH5 tires are great all-season touring tires. They offer dependable traction in both wet and dry conditions. These tires can also withstand cold temperatures and drive in light snow.
Since Nexen is mid-range, the traction, grip, and performance you'd get with the AH5 tires are a bit above average. Alternatively, the Nexen N'Priz AH8 tires have more performance-based capabilities.
Where are AH5 tires made?
Nexen is a Korean manufacturer making tires in Yangsan, South Korea.
How good are AH5 tires?
The AH5 tires offer good value for money. They are durable and loaded with an array of capabilities.
How long do AH5 tires last?
With proper maintenance, Nexen's AH5 tires can last 50,000 – 60,000 miles.
What is the speed rating of AH5 tires?
The N'Priz AH5 tires have S, T, H, and V speed ratings.
Where to buy AH5 
You can buy AH5 tires online or at your local tire store.
Which is better?: AH5 Vs. AH8
Nexen's AH8 model is better than the AH5 model because it has premium performance capabilities.
What is the difference?: AH5 vs. AH8
Nexen's N'Priz AH5 and AH8 tires may seem the same because they're both all-season touring tires. The primary difference between these two tires is the AH8 sets are premium high-performance tires. Since the AH8 tires are performance-oriented, they have better cornering and steering response.