Hyundai 3.3L (203 cu in) firing order — what is it?
Achieving optimal efficiency with the Hyundai 3.3L firing order.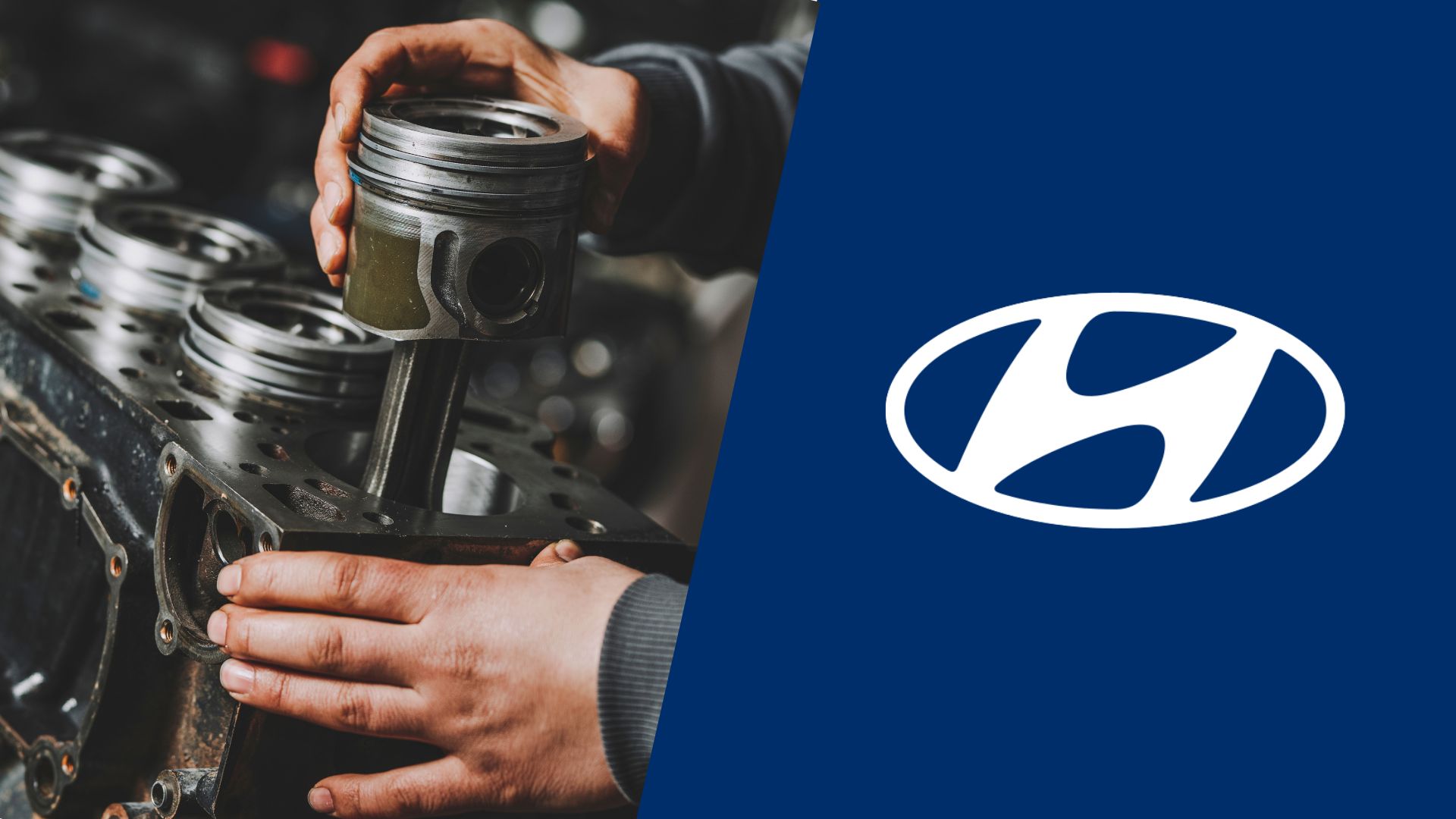 As a brand, Hyundai is known for its reliable V6 engines and one of the latest innovations is the 3.3-liter one. To be precise, it's an engine that's been around for quite some time, but it only recently lived through significant changes and upgrades.
Because of that, most owners are confused by the Hyundai 3.3L (203 cu in) firing order due to all those different versions of hte engine. If you own one of these and it starts to give out signs of misfire, you can rest assured that our team of automotive experts will give you all the tips and pointers on fixing it yourself.
Hyundai 3.3L firing order
The most important thing is that the Hyundai 3.3L firing order is 1-2-3-4-5-6, just like for the predecessor engines like the 2.7-liter one. With that in mind, it seems easy to inspect the engine's cylinders because the firing sequence is so simple.
However, there are often drawbacks when it comes to the cylinder layout of the engine since that's a bit more complex. Namely, the 3.3-liter engine uses a transverse application in all forms including hte naturally aspirated ones and turbocharged variants.
That's why it's important to get familiar with this configuration and figure out the cylinder numbering before working on the engine.
Hyundai 3.3L cylinder diagram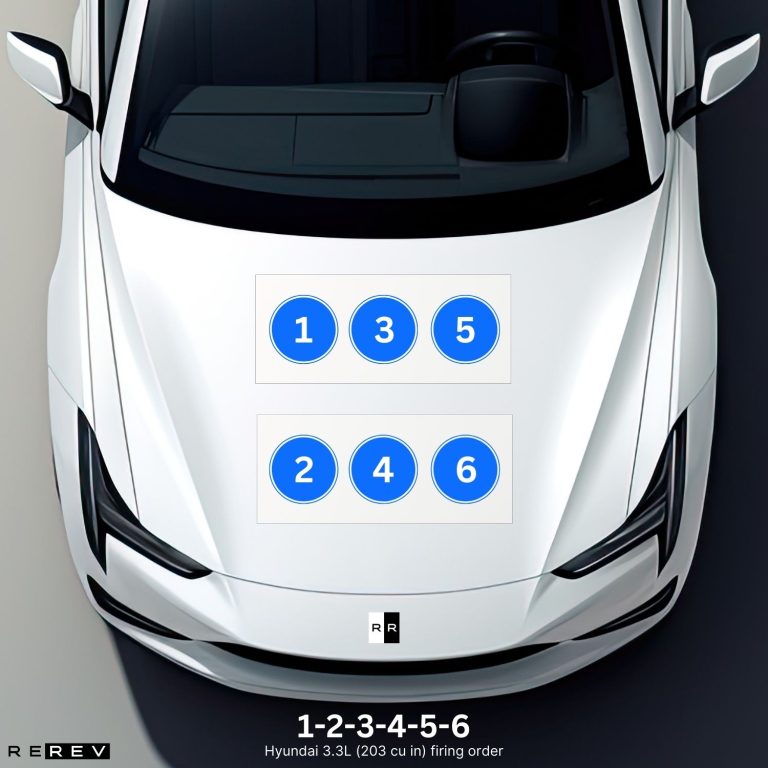 So, unlike the regular V6 configuration, this engine has a unique transverse placement which means the engine is rotated for 90 degrees within the engine bay. Instead of having a left and right cylinder bank, the bank with cylinders 1, 3, and 5 that are supposed to be on the left are actually at the top end of the engine.
The bottom end comes with a "right-side" cylinder bank housing cylinders 2, 4, and 6. So, the first cylinder is on the passenger's side and it's the top-left cylinder. Below it you'll find the cylinder number 2 and the rest goes 1 to 5 from left to right at the top and 2 to 6 left to right on the bottom.
Hyundai 3.3L vehicle applications
Another important thing to note is that the engine has been used in various generations of Hyundai cars. Even though it has the same firing order in every form, some are naturally aspirated engines while others come with turbocharged induction systems. So, we've decided to give you a list of all the models powered by these engines:
Hyundai Genesis G80
Hyundai Genesis G90
Hyundai Genesis G70
Hyundai Santa Fe
Hyundai Grandeur
The same engine has also been used in KIA models like the Carnival, Cadenza, and Sorento, so these also have the same firing order.
Our take
Overall, the 3.3-liter engine by Hyundai is pretty reliable and it's no wonder it has been in production for such a long time now. With this guide on accurate usage of the firing order, we hope to have helped you make the engine run more efficiently and solve issues like worn-off spark plugs or coils easily.