Hyundai 3.5L (213 cu in) firing order — what is it?
Elevating engine performance with the Hyundai 3.5L firing order.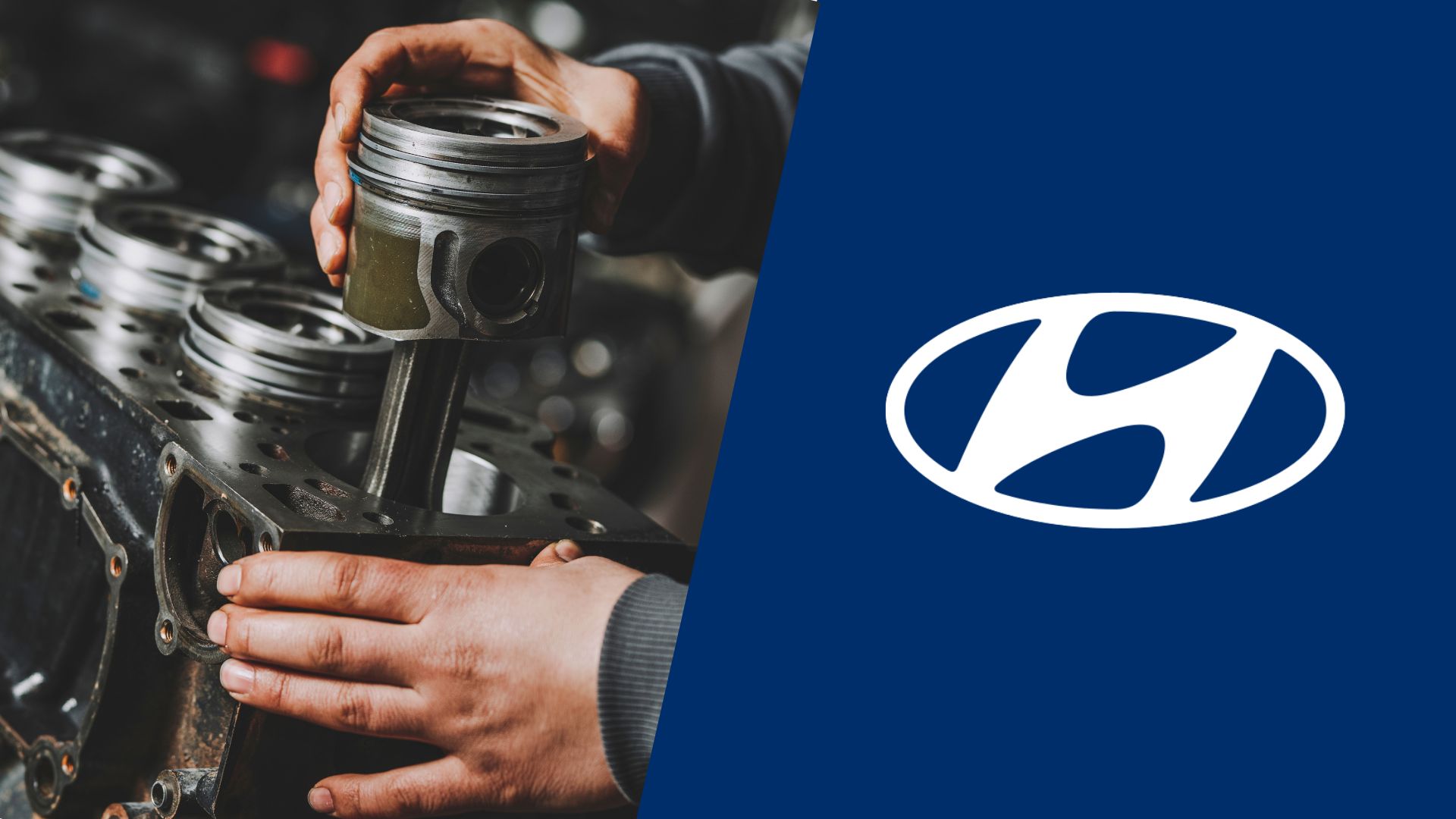 If you own a Hyundai vehicle from the mid-2000s with a 3.5-liter engine, you are probably happy with how it holds up the test of time. However, as the engine gets older these days, proper maintenance is needed to keep it running as smoothly as it did on day one.
So, with this guide on the Hyundai 3.5L (213 cu in) firing order, our team aims to help with that. We'll not only be going over the importance of the firing order for this engine but will also dive deeper into the territory of cylinder arrangement to help you move your way through the cylinders.
Hyundai 3.5L firing order
When talking about this engine, it's important to note that the Hyundai 3.5L firing order is 1-2-3-4-5-6. This is common for Nissan's V6 engines as well, but it's not as common for the upcoming Hyundai V6s. So, it's a good thing that you'll have an easy time memorizing it so there's no way you can misplace it with another firing order.
On the other hand, this V6 is a bit different from the rest of that era since it's a transversely placed engine. That means it's placed under a certain angle within the engine bay, so the first cylinder isn't the one closest to the engine's radiator.
To properly use the firing order, you'll also need to know the cylinder configuration of the engine and that's our next stop.
Hyundai 3.5L cylinder diagram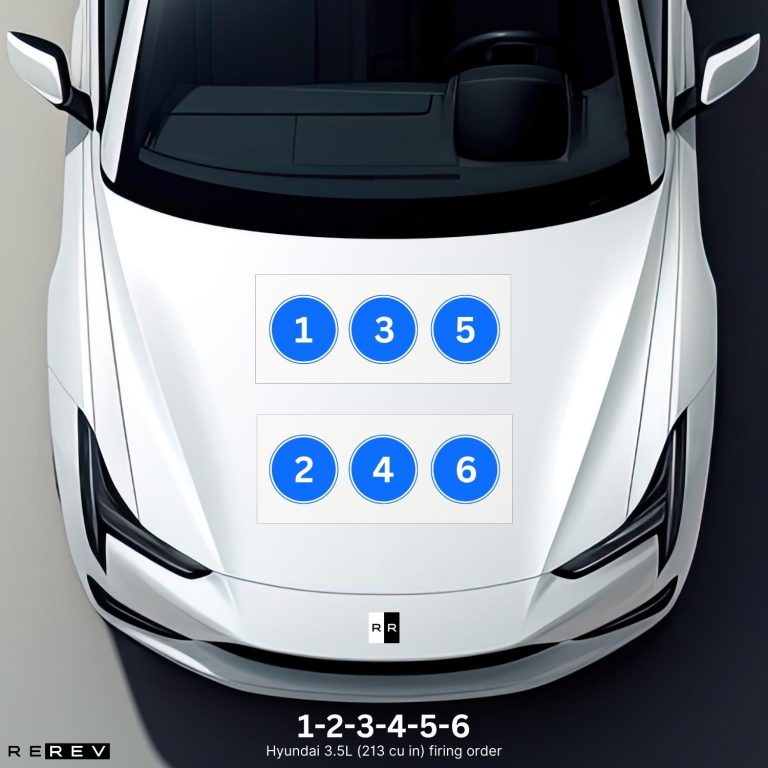 Having in mind that this is a transverse V6 engine, there are a few things we need to discuss regarding its cylinder layout. Unlike the longitudinal or "regular" V6 engines, this one doesn't have the first cylinder close to the front end of the engine bay and the radiator.
Instead, the left cylinder bank that contains cylinders 1, 3, and 5 is rotated and is now facing the upper part of the engine bay towards the windshield. It's positioned where the rear end of the regular V6 would be, and the cylinders go 1, 3, and 5 looking from left to right.
On the other hand, the lower cylinder bank houses cylinders 2, 4, and 6 also left to right, and these are just below cylinders 1, 3, and 5. So, you can start with the first one and make your way through the firing order when inspecting the cylinders of this engine.
Hyundai 3.5L vehicle applications
Okay, so now we've got one last thing to do before you leave this guide and that's discussing the vehicle applications. Since there were a lot of 3.5-liter V6 engines at the time of producing this one, you can take a look at the list below to see if your car model fits there with this firing order:
Hyundai Equus
Hyundai Dynasty
Hyundai Grandeur
Hyundai Santa Fe
Hyundai Terracan
Hyundai XG350
Along with these, the same V6 engine was also used in a few Kia vehicles like the Opirus, Sedona, and the Sorento. So, if you own any of these produced from the early 2000s onward with a 3.5-liter V6 engine under the hood, the firing order would be 1-2-3-4-5-6.
Our take
Ultimately, the 3.5-liter six-cylinder by Hyundai can stand side by side with Nissan's 3.5-liter in terms of reliability. It may not be a match performance-wise, but that's still a major compliment to this engine and we hope you'll be able to make yours run for a while longer by making use of our guide.