Chevrolet 5.5L (333 cu in) LT6 firing order — what is it?
Unlocking the secrets of the Chevrolet 5.5L LT6 firing order.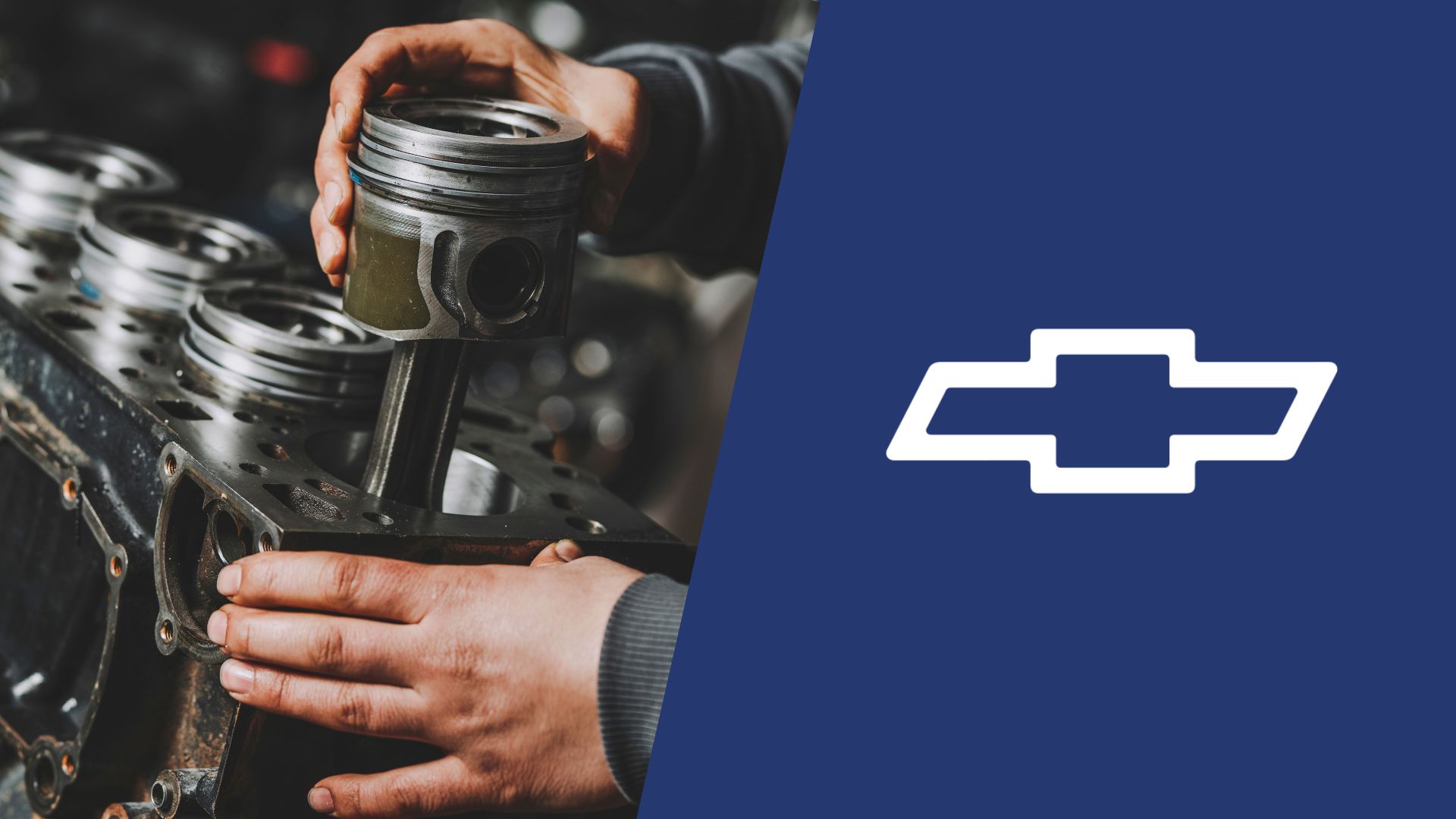 If you own the latest Corvette Z06, we have to say that our team members are just as impressed with the car as you are. It's a completely new take on the Z06 lineup with a different V8 engine, so it now revs as high as 8,600 RPM and has a few unique features.
However, that also means that the Chevrolet 5.5L (333 cu in) LT6 firing order is a bit different than what Chevy fans are used to from the brand. It doesn't feature the standard firing order or cylinder numbering as the older small-block V8s, so let us shed some light on this through our guide.
Chevrolet 5.5L LT6 firing order
To make the new 5.5-liter V8 suitable for a high-performing Z06 version of the Corvette, Chevy developed a completely different engine than what we are all used to. So, let's start at the beginning – the Chevrolet 5.5L LT6 firing order is 1-4-3-8-7-6-5-2, and you may notice that it's a completely new firing order for Chevy's V8s.
It's not like the earlier V8s, so it's also built differently. We have to point out a few changes that Chevy made including cast aluminum cylinder heads and reinforced pistons and rods so that they can handle all that torque of revving high up to over 8,500 RPM.
There are also some differences in the way that the cylinders are arranged within the engine, so let's take a look at that as well.
Chevrolet 5.5L LT6 cylinder diagram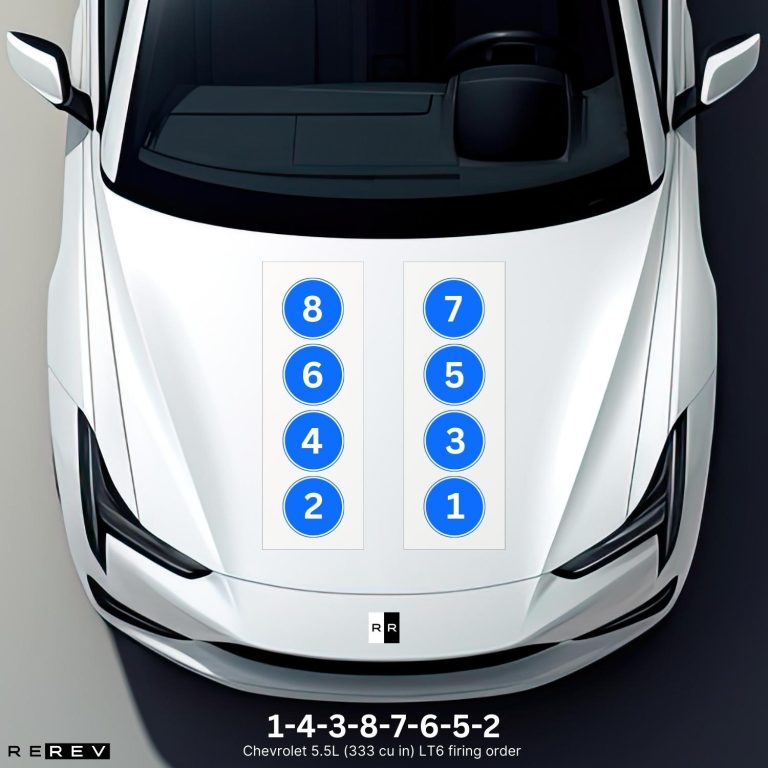 The cylinder arrangement of the Chevy LT6 engine is also a bit different than what you'd see from competitor cars and brands. Looking from the front of the car towards the rear end of the engine, we have cylinders 1, 3, 5, and 7 on the right and cylinders 2, 4, 6, and 8 on the left side.
Thanks to this, you can use the cylinder firing order to properly inspect each of them for misfires and also do some minor repairs on the engine if needed.
Chevrolet 5.5 LT6 vehicle applications
As of the time of writing this post, the LT6 engine is only available in the Chevy Corvette Z06 from 2023 and we'll also shortly see the twin-turbo version of this engine in the all-new Corvette ZR1.
So, we have yet to see about the other cars that will be fitted with this engine, and it's not yet written off that a certain version of the new Camaro will have one of these. Either way, these days you can only find the engine in the Z06 which adds up to its exclusivity even more.
Our take
This guide has hopefully provided you with all the right pieces of information about the all-new 5.5-liter LT6 engine. so we are glad to have been able to help.
All that's left is for us to say that you'll need to consider the changes in the way that the new LT6 is built when compared to previous Chevy V8s.