RV accidents — causes and how to avoid them
Ensure a safe and stress-free RV road trip by avoiding accidents with these tips.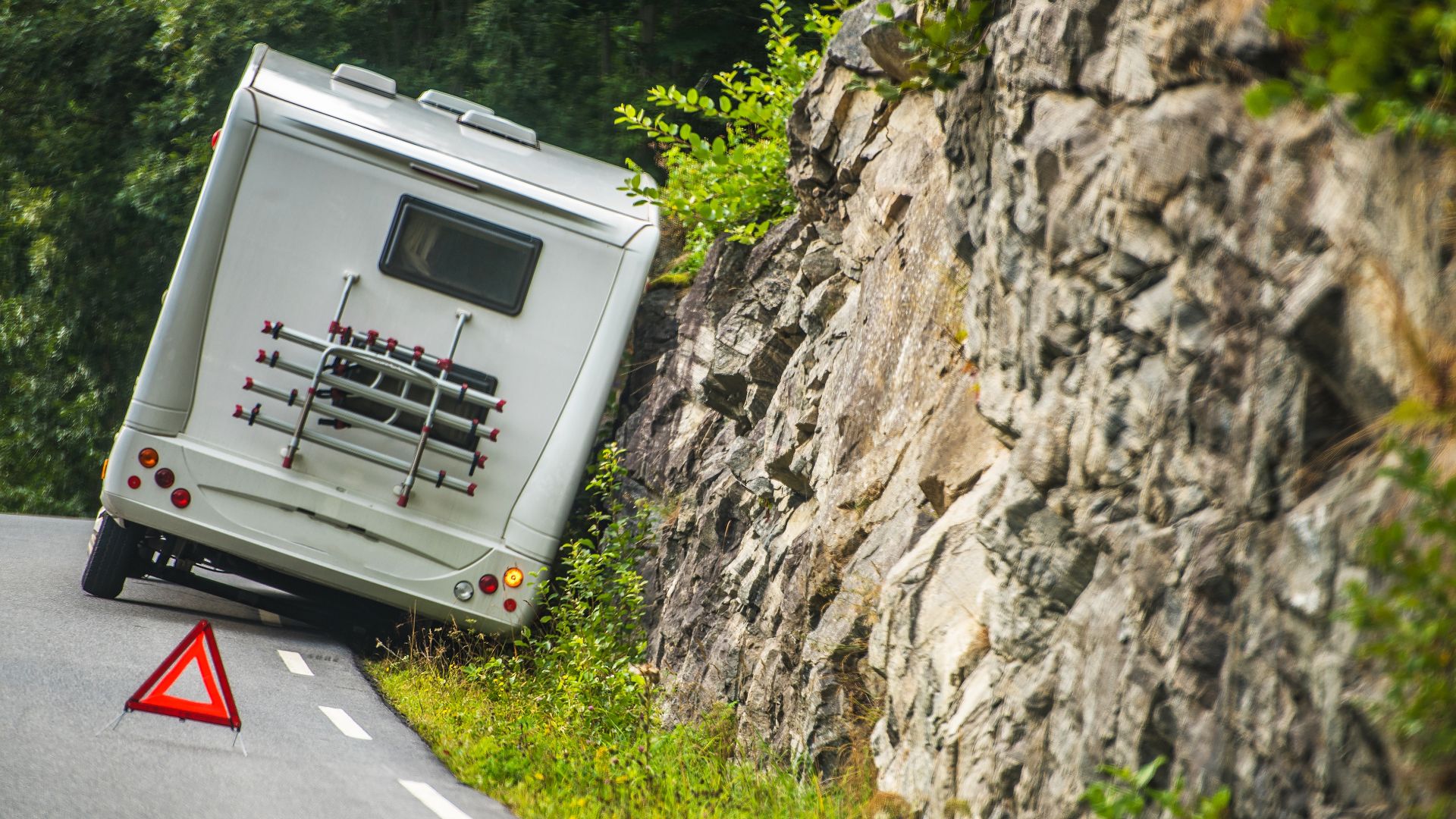 Recreational vehicles are fun and relaxing to travel in, but they require much caution. Driving an RV is nothing like driving a conventional car; it can be very challenging because of its tall and flat-sided structure. RVs can create or be involved in severe accidents claiming lives and properties if anything goes wrong.
About 76,000 RV accidents occur every year, according to the National Highway Traffic Safety Administration (NHTSA) statistics. On average, about 26 people lose their lives to RV accidents yearly.
Fortunately, these accidents have known causes and are entirely avoidable with the proper approach. Here are some of the things every RVer should know about RV accidents before jumping into the motorhome.
What are the most common causes of RV accidents?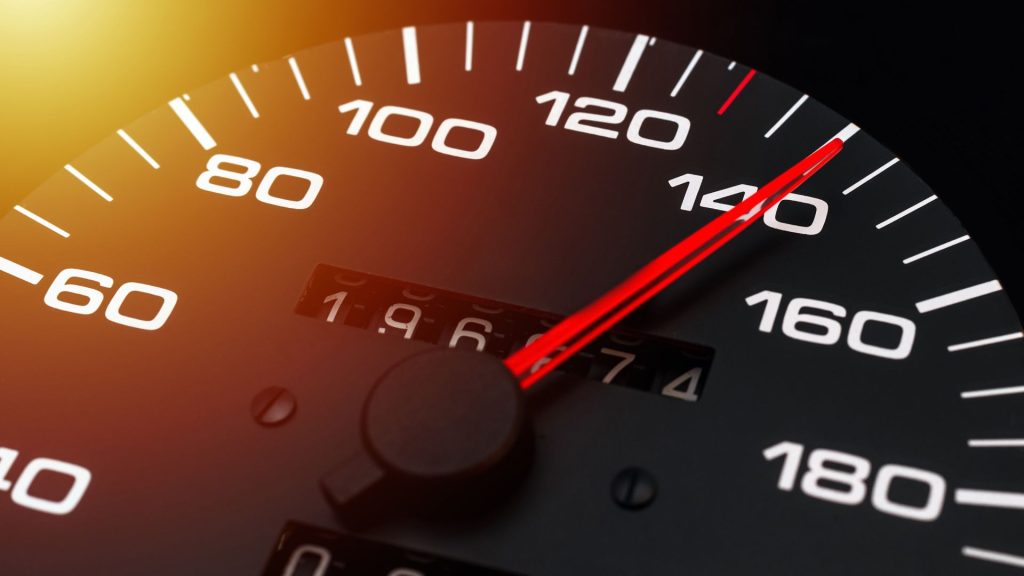 RV accidents are not mysteries that happen; they have known causes. Most of these causes are avoidable. Some of the common causes of RV accidents are:
Drowsy drivers
One of the primary contributors to severe RV accidents is tired drivers. For some reason, RV drivers do not get enough rest before hitting the wheels and sometimes keep going through the journey, thinking a few more miles won't hurt. The result is nodding off for a few seconds. Driving when drowsy slows your reaction time, thwarts your coordination, impairs your judgment, and increases your aggressiveness. It is comparable to driving under the influence of alcohol and is considered a criminal offense.
The same goes for drivers of passenger cars since they often wonder – is it illegal to sleep in your car? However, since you can easily rest in an RV before hitting the road, it's much safer for you and other drivers on the road.
Speeding
An RV is not a regular car, and you should not treat it as one. Due to their height and weight ratio, RVs have a high center of gravity and can roll over when driven recklessly or at an inappropriate speed. Trying to cover the distance and end the journey much faster by going beyond the safe driving speed of the RV is dangerous and can result in severe accidents.
Blind spots
It is not unusual to find an RV colliding with someone or something or merging into another lane without noticing what else is there. Due to its extensive nature and design, the RV has blind spots as a significant challenge, which is one of the common causes of RV accidents.
High winds/wind gusts
Tall, flat-sided vehicles are highly susceptible to high, mainly side winds. Since the RV is one such, it is prone to accidents resulting from side winds. In recent times, automakers have designed lighter RVs to make them faster and less expensive, increasing their chances of being tossed when the wind is higher than 20 mph. It is also relatively easy for larger vehicles such as 18-wheelers to push the RV or, in worst cases, blow it off the road.
Overloaded RVs
Even though the RV is like a house on wheels, there's a limit how much load it can hold. RVs have the rig's GVWR (gross vehicle weight rating), which helps RVers know how much weight their RV can bear. Driving an overloaded RV stresses the brakes, suspension, and chassis and is one of the causes of accidents among RVs.
Miscalculating turns and stops
RVs take longer to stop when you hit the brakes because of their tall and heavy structure; hence, it is crucial to increase your stopping distance when driving an RV. Poor timing or miscalculating stops and turns can make the RVer run into other vehicles or buildings. Off-tracking, rear-overhang, wheel cut, and wheelbase are practical terms every RVer must understand and practice before choosing to follow their dreams.
Unbalanced loading and runaway trailer
Trailer sway is bound to occur when there is an unbalanced load on the RV. The side-to-side movement makes it difficult for the RV to stay balanced on the road.
Also, the RV can disengage from its tow vehicle and run down the road if not hitched correctly. Uneven loading and runaway trailers tend to lose control and result in an accident.
Inexperienced Drivers
Although there are no special licenses for driving a motorhome, not everyone who can steer a car should operate an RV because most RVs are designed differently from standard cars and SUVs.
Several RV accidents are caused by drivers with little or no experience and knowledge of RV's safe operation, speeding down the road, who had no business driving an RV in the first place.
Distracted Drivers
Drivers should focus on the road while driving; the same applies to RVers. Many accidents result from careless drivers who choose to call, text, dance, check social media or eat while on the wheel.
Impaired Drivers
Drunk and impaired drivers contribute significantly to RV accidents. Anything that affects your focus and reaction time can become a contributor to a very severe accident.
How to avoid RV accidents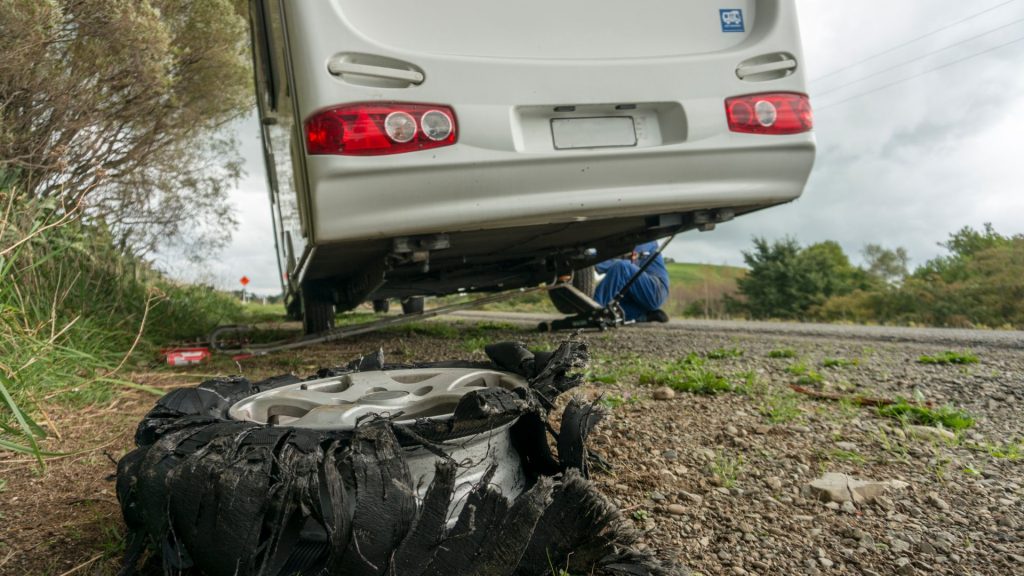 Thankfully, it is easy to avoid these incidents with care and a little education, as most RV accidents are related to the driver. So how can you avoid the all too prevalent RV accidents?
Never drive when you are drowsy. Your motorhome has a comfortable space for rest and free places where you can respectfully park in and use it.
Learn how to adjust and use your RV mirrors properly.
Give your RV a wide berth when turning or stopping to prevent running into someone or something.
Avoid the temptation to go faster. Remember you are moving to a mini house with you. Anything over 55 mph is risky; avoid it. Maintaining a good driving speed is very crucial in preventing an RV accident.
Do not travel on extremely windy days. If staying off the road is not an option, drive more slowly. Slower-moving vehicles are affected by the wind.
Practice the safe operations of an RV before embarking on the journey.
Driving under any influence is wrong. Do not drink and drive.
Keep your focus on the road. If you are impaired, try not to drive an RV.
Every RVer should know the gross vehicle weight rating of the rig and load it accordingly.
Ensure that the load behind your RV is balanced to keep it from swaying.
Am I safe in my RV?
Being safe in an RV depends on the class and manufacturer in question, and this is because very few RV manufacturers crash-test their models. Class B campervans and motorhomes are highly recommended as the safest RVs because the NHTSA mandates their manufacturers to crash-test them.
The Class Bs also have safety features such as front and side airbags, full seatbelts for multiple passengers, stability control, blind spot warning, and lane-keeping assistance. Class Cs are the next safe RVs but not as secure as Class Bs, while class A is the least safe of all the motorhomes.
Are seat belts required in RVs?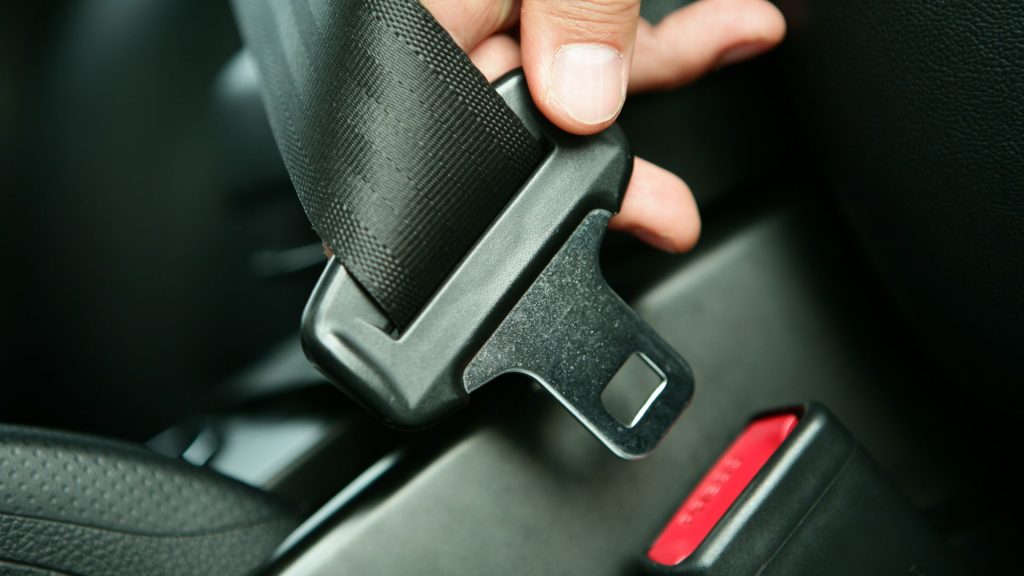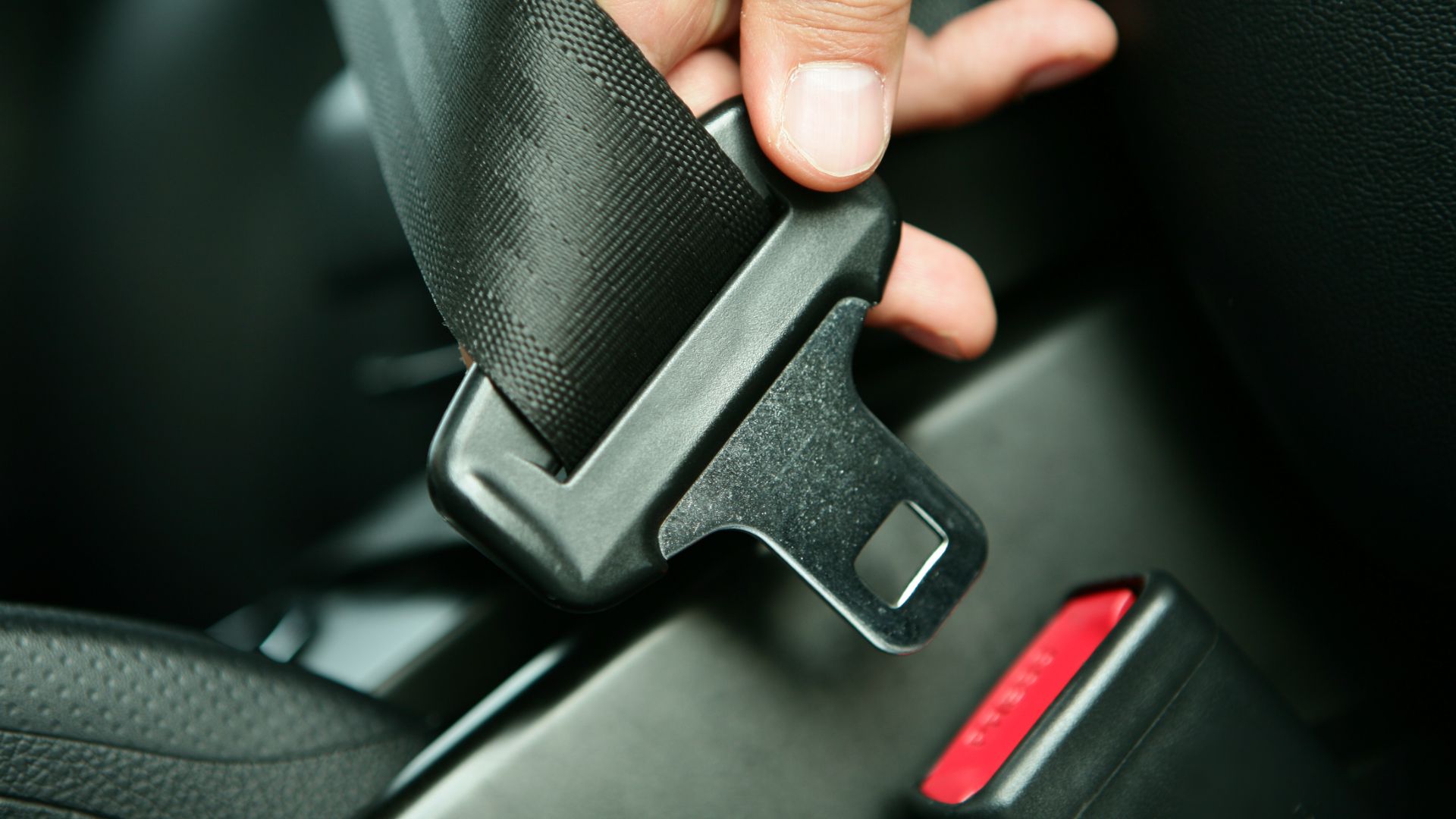 If you are not driving, you may like to walk around the van, and this should not be a problem, depending on where you are sitting and the region you are driving. In States like California, Alaska, and Georgia, everyone in the vehicle must buckle up. In contrast, states like Arizona and Colorado require only the driver to fasten the belt. Ensure that you read the laws and requirements of RVs in your state and that of your desired destination.
For safety reasons, it is advisable to treat your RV like any other moving vehicle and fasten your seat belts for the majority of the trip, except the need to take it off arises.
Is RV insurance necessary?
The odds of an RV accident are higher than that of a regular car; therefore, not insuring it will leave a financial disaster on your hands if an accident occurs. However, standard car insurance may not provide full coverage for the RV; it is necessary to acquire specialty RV insurance for your motorhome.
The specialty RV insurance policy merges both car and home policies. It ensures bodily injury coverages to handle medical costs for everyone, including your pets and the third party. They also have underinsured/non-insured ranges to fill the third party's insurance loopholes.
Some insurers have a vacation loss policy that covers food, a place to stay, and other necessities. The juicy part is that they will pay for your hotel accommodations and other expenses if your RV is a total wreck more than 50 miles away from home.
If you've not already done so, you should speak with an insurance agent for complete information on how to insure your RV.
Common problems with RVs?
Leaky Roof
An inevitable problem of an RV is a leaky roof. No matter the make or class of it, an RVs roof will eventually get damaged and leak. Water entering the van could damage delicate parts, stain the interior, cause metal accessories to rust, and short-circuit the internal electrical system.
To avoid this, always keep your RV under or, if possible, in a waterproof cover. Watch out for water damage and attend to it immediately. Regularly applying a new water coat of RV roof sealant can also help prevent water from getting in through the roof.
Slide Out Problems
Thanks to the slide-out, we now have extra space in the RV, but that has its downsides too. The moving parts can be affected by rust and corrosion and wear out. To keep your slide-out in good condition, lubricate the slide-out arm regularly.
Electrical Issues
Electrical issue is not an odd occurrence with the RV.
You would likely have the circuit breaker panel not working, wires becoming loose, malfunctioning outlets, and other similar problems. If this happens, seek professional help to avoid further damage.
Our take
The primary causes of RV accidents are attributed to the driver, making it easy and avoidable. RV drivers should never forget that they are pulling a home behind, and everyone is counting on them.
However, the RV's susceptibility to accidents does not mean campers and RV owners should forgo their trips. With caution and training, RV trips can be thrilling without any form of accident or collision.
Which class of RV is safest?
The NHTSA mandates all class B manufacturers to crash test their models, unlike other class manufacturers who do not. For this reason, the class B RVs are the safest camper van. There are also some basic, sometimes advanced, safety features for all travelers of class B.
What are the most common problems with RVs?
The most common problems with RVs include leaky roofs, slide out problems, electrical issues, and burst water lines. Other problems are toilet malfunctions, tire blow out, and battery failure.