No air coming out of car vents – causes and fixes
Easily restore perfect airflow in your car vents with a simple solution.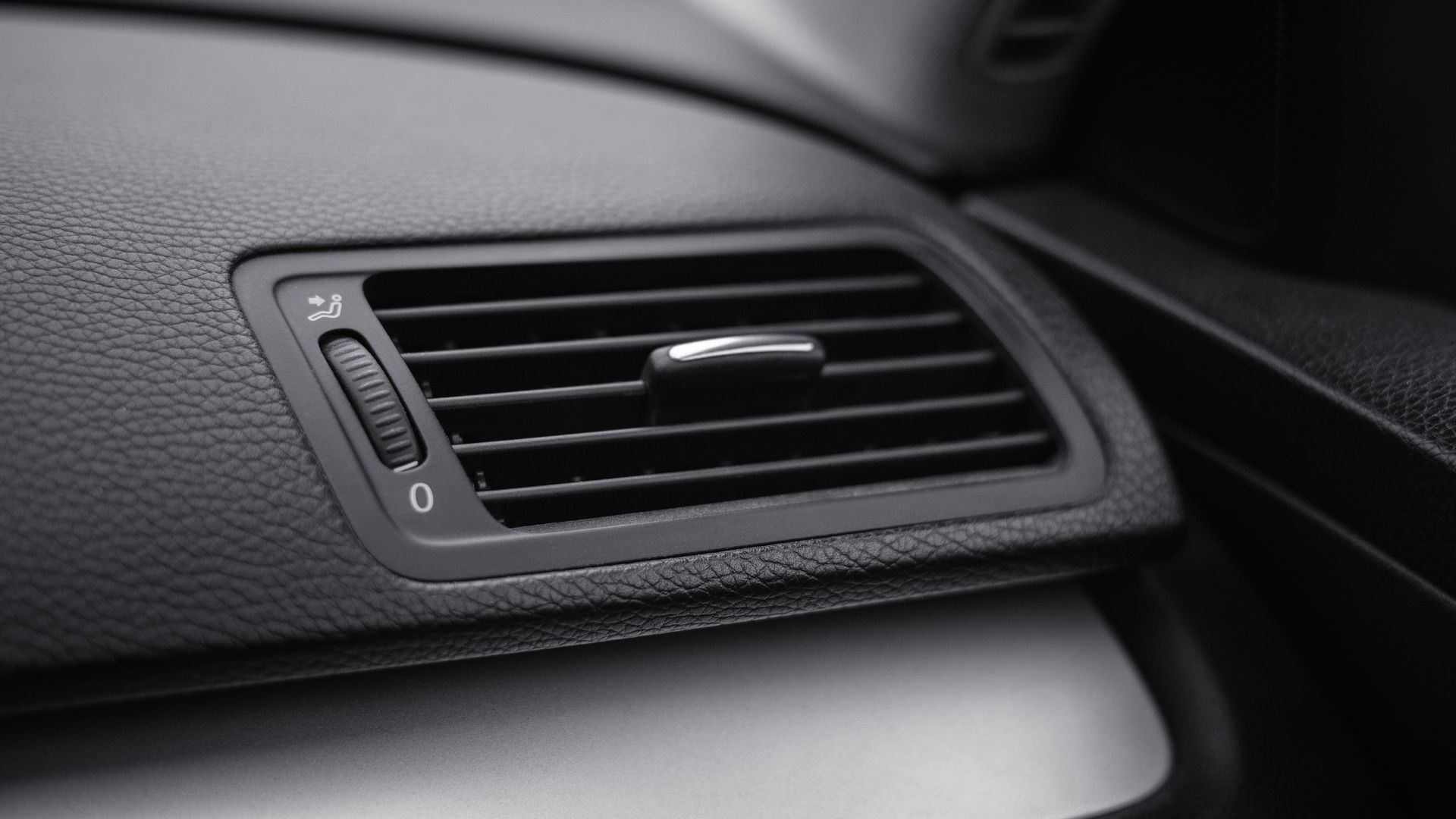 The A/C unit of your car is one of the most frequently used features in the summer and winter. So, if there's no air coming out of car vents, it's a serious problem that deserves a closer look.
Sometimes a lack of refrigerant can cause only hot air to exit the vents. However, it's a more serious issue if you don't see any air coming out of the vents on both cold and hot settings. That's why we'll discuss all the potential reasons behind your air conditioning vents not blowing air in this guide.
Main reasons why your A/C vents aren't blowing air
Before you start searching for the cause and a fix for your problem, make sure to check all the air conditioning options. If there's no cold air, and your car's A/C only blows hot air, it could be a refrigerant or A/C condenser issue.
On the other hand, if there's no air on cold or hot options, and nothing happens as you switch through the blowing speeds, it's a more serious issue. It's also worth checking if the air circulation option works to diagnose the root of the problem.
If nothing seems to work and you get no action from your A/C vents, here are some of the main reasons why they aren't blowing:
Blown blower fuse or faulty blower motor
Faulty dashboard blower switch
Blown relay and electrical issues
Clogged air vents and ducts
Damaged ventilation system hose
In cases where your car's A/C doesn't work regularly, you can use the air circulation option, it could also be a problem with a fresh air intake. This is a common issue, and it can easily be fixed by taking a look under the hood.
Especially during storms, dirt, debris, or even fallen leaves could clog the air intake. You can find your car's air intake under the hood, close to the windshield. Try to turn the A/C unit on, and place your hand on the intake. If you sense that air is weakly getting sucked in, try to clean the intake and see if that fixes the problem.
A/C vents not working due to a faulty blower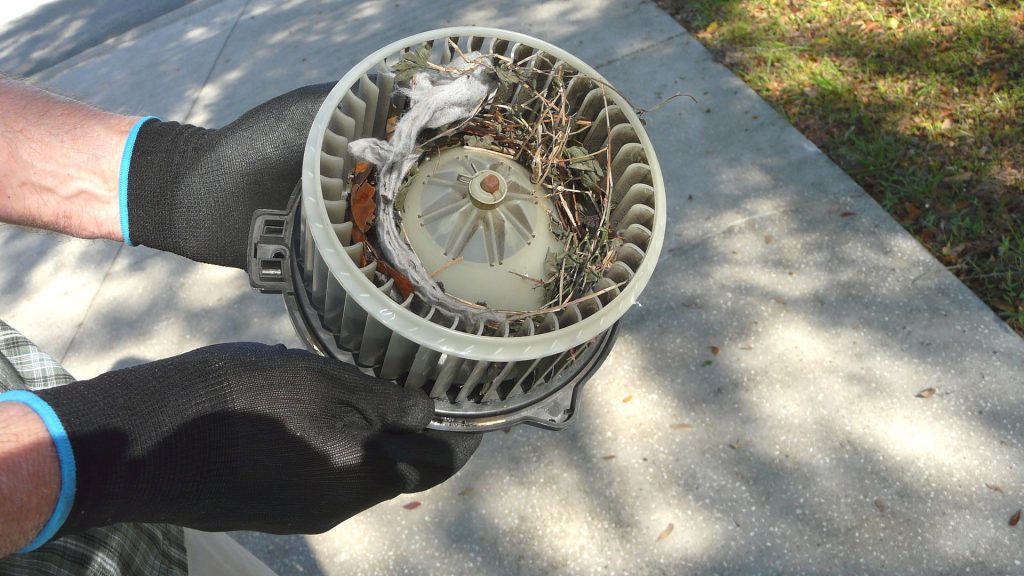 One of the most common reasons why you don't sense any air being blown from the A/C vents is a damaged blower motor. The easiest thing to do when diagnosing this issue is to try switching through blowing speeds and blower settings.
If the A/C simply seems completely dead, it's a problem with a blower motor. Some drivers often refer to the blower as the fan, so it's the same thing. Without an operational blower, air distribution will be cut and no air will come out of the vents.
If the blower isn't working, it could also be due to a blown fan fuse. You can check it yourself since most modern cars have a fuse box in the cabin, and under the hood. Sometimes it's as easy to solve the issue as to replace a blown fuse. You'll find it by looking for an "A/C" or "Heater" fuse.
Sadly, if the fuse is intact, you have a problem with a damaged blower motor. These are hard to reach and you'll need to have a mechanic replace the entire blower. On the other hand, it can also be a short circuit in case you replace the blown fuse and the problem repeats, so you'll need a help of a car electrician.
Damaged cabin blower switch
This is not one of the most common reasons, but a faulty blower switch in the cabin can also cause A/C blowing issues. Still, it's more common to see a switch get stuck, or work only on certain blower settings than for it to completely fail.
Even so, it's worth checking out, especially if you've experienced problems with certain blower settings before the vents died. In this case, it might be just a switch, and you can replace it and solve the problem inexpensively.
Blown relays or short circuits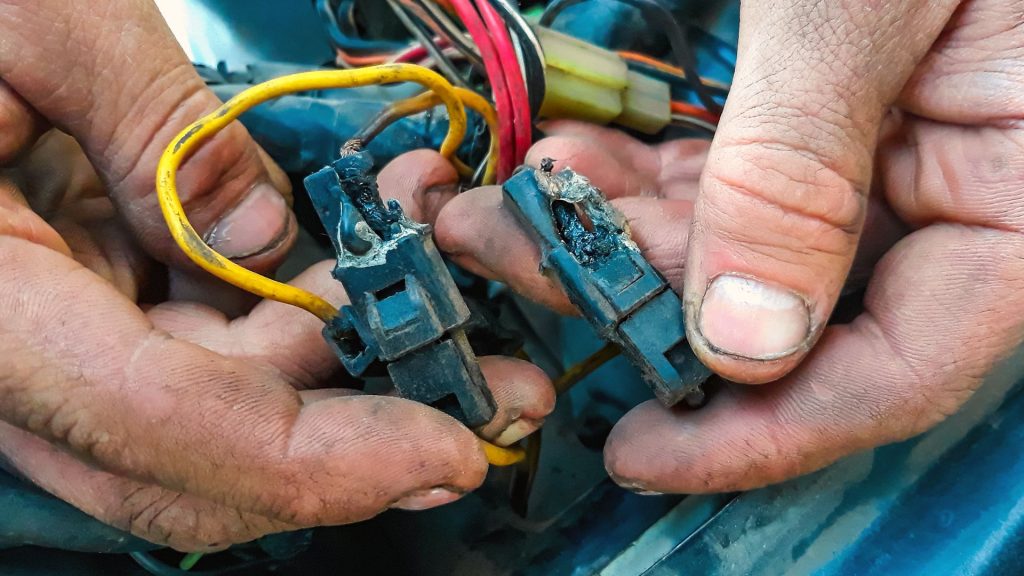 The A/C system in your car is an electrical system, so it's only natural that sometimes short circuits can occur. Another thing that may cause your A/C to stop blowing is a bad or blown relay. If the relay stops working, your A/C compressor won't be able to power up as well.
This can lead to further troubles like not being able to cool down the cabin by compressing the refrigerant. Still, a faulty compressor is unlikely to stop your vents from blowing any air. Short circuits just might, especially if there's any blown fuse associated with the A/C system.
If you find a replacement fuse with the same amperage, and it still quickly dies, you should consider inspecting the A/C system for short circuits.
Clogged air vents and ducts
After passing the air intake, fresh air from the outside goes through the cabin air filter in your car. Due to the accumulation of dirt and debris, your air filter lasts about 15,000 miles and should be replaced once per year.
If you don't timely replace the filter, chances are that the air filter will get clogged, and it will prevent your vents from blowing air. On the other hand, it could lead to more serious problems like clogged air vents and ducts, so you'll need a complete duct cleaning.
To be sure, you can check the cabin's air filter yourself. Use your owner's manual to find it, and it's usually located beyond the glovebox compartment. If you can find it and it seems clogged, it's a good place to start to replace it.
Problems with a ventilation system hose
The final thing worth checking in case your car's A/C vents aren't blowing are A/C hoses. These hoses are subject to high pressure as the compressor derives cold air from the refrigerant, and they are known to deteriorate.
Frequent changes in pressure and temperatures can damage the rubber hoses, and without them, no air can pass through the vents. So, it's a good final stop in the A/C vent examination to help you find a reason why there's no air blowing through.
Our take
In the end, if there's no air coming out of car vents, you'll now at least have a wide range of potential reasons to cover. Make sure to go through all the ventilation settings and blowing speeds first to help you determine the cause.
In most cases, it will be a bad blower motor or a short circuit, so these are the common reasons to look out for.
Can you hear a blower but no air coming out of the vents?
Yes, you can hear a blower but no air will come out of the vents in case you are dealing with a clogged intake.
Why is the air not blowing through the front vents in car?
Air is not blowing through the front vents of your car due to a bad blower motor, clogged intake, or blown relay and fuses.