How long do tires last – by tire type
Unearth the surprising realities surrounding tire lifespan.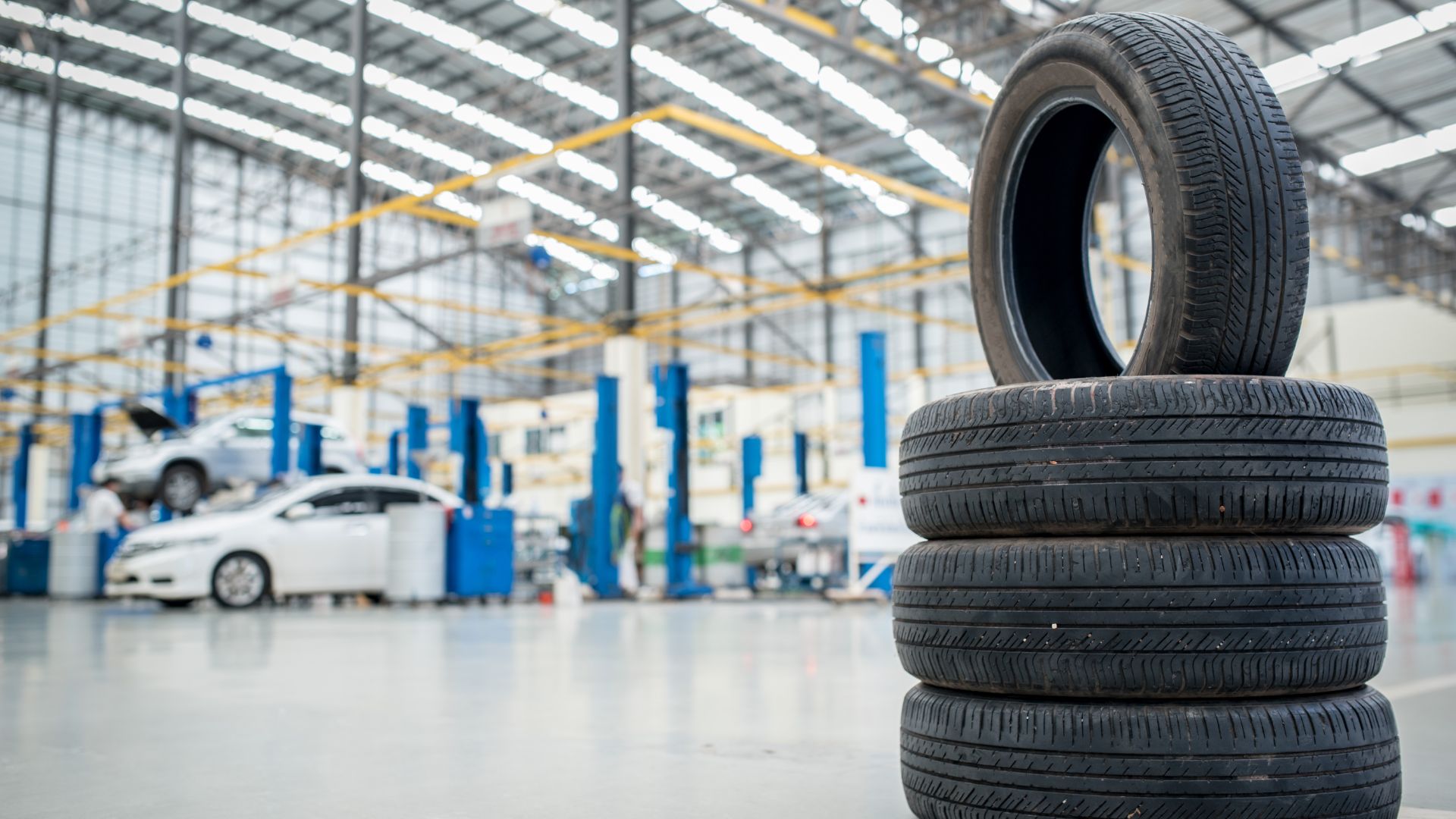 When looking for a new set of tires to buy, there's one question that raises above the others – how long do tires last? Tires last between 45,000 miles and 80,000 miles, depending on the manufacturer, tire type, and tread materials.
There's no universal answer and it is one of the crucial questions for everyday drivers. After all, it's natural that you'd want to know how much the acquisition will pay off. That's why our team dealt with the statistics in this guide, so we'll lead you through the tire tread life in general, and through the expected mileage of different tire types!
Factors that affect tire tread life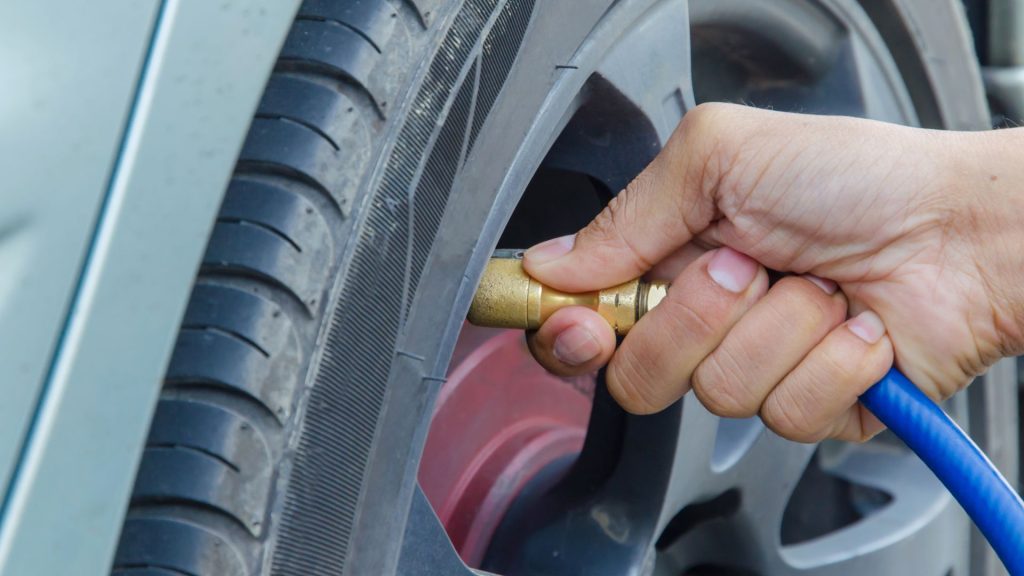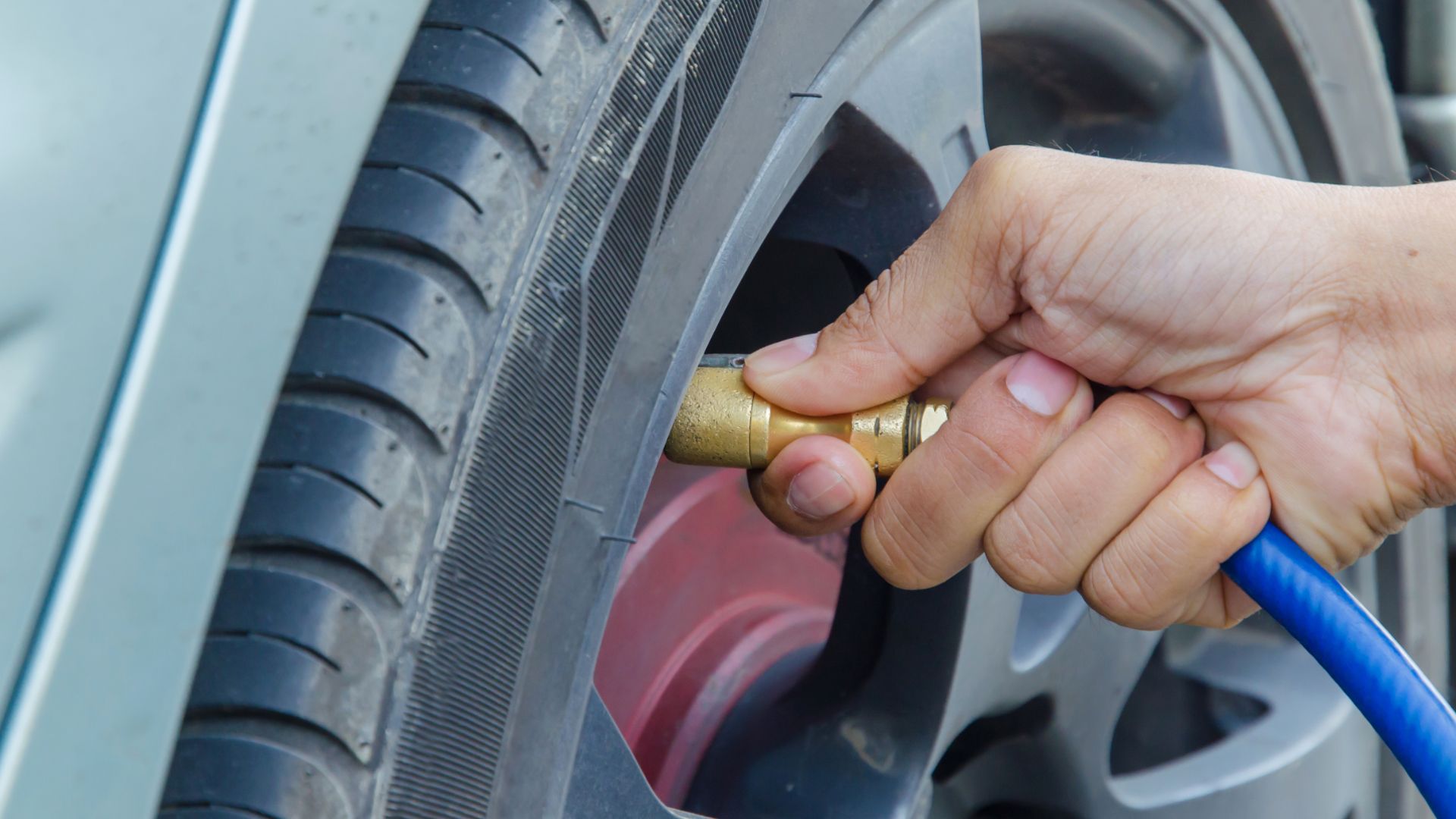 Many things affect the tread life of your tires, and you probably wouldn't guess all of those. Our team went through it all, and assembled this list of the main factors for you:
Tread compound materials
Tire pressure
Road conditions
Driving style
The compound materials are getting better and better these days, but you should always opt for top-of-the-line premium silica materials. Especially if you have all-season tires, silica compound results in better all-around traction since it reduces the power the engine needs to make to get the wheels rolling.
It takes the rolling resistance of the tires into your favor, so the tread naturally lasts longer. Going for a tire set made of poor materials might save you a few bucks initially, but it shortens the tread life. Also, if you don't properly inflate the tires, it can significantly reduce the life span of the treads.
Driving fast on rocky roads also wears off the tread blocks swiftly, so that's yet another factor to consider. You should also buy a set of tires that's sufficient for your driving style and needs. For instance, if you have a high-revving engine with powerful torque, you'll need to get ultra-high-performance tires. Otherwise, the tread block would just get eaten away as it can't keep up with the performance.
How often should you be replacing your tires?
According to the National Highway Traffic Safety Administration, you should replace your tires every six years even if you don't pass that many miles per year. Official reports from the administration confirm that US drivers usually pass around 14,000 miles per year on average.
So, along with the given time frame, you should also change the tires once they reach the final 2/32 inches of tread depth. Also, you can rely on the specification listed by the tire manufacturer. Most all-season passenger tires require a replacement as you reach around 75,000 miles.
How do I know when my tires need replacing?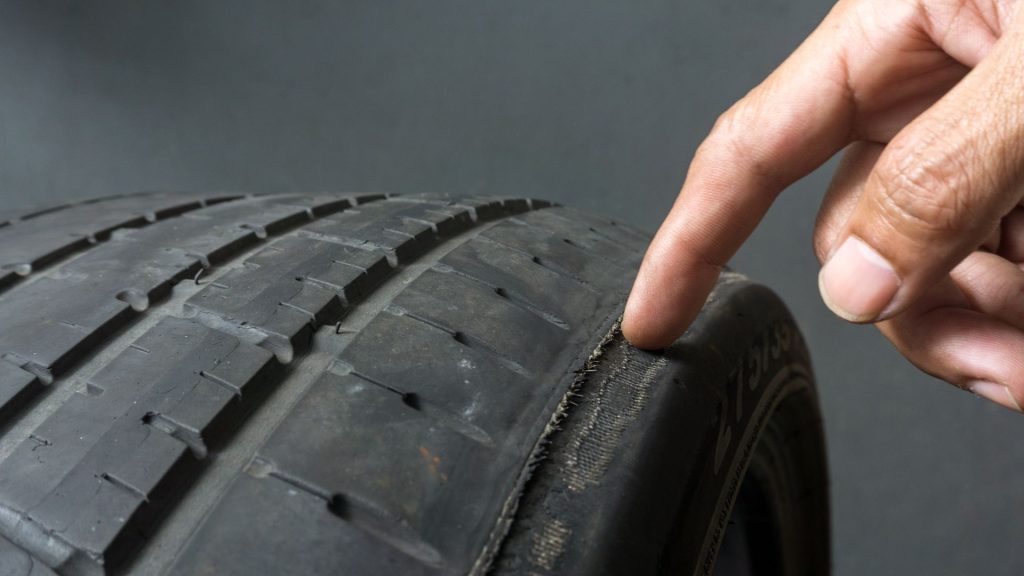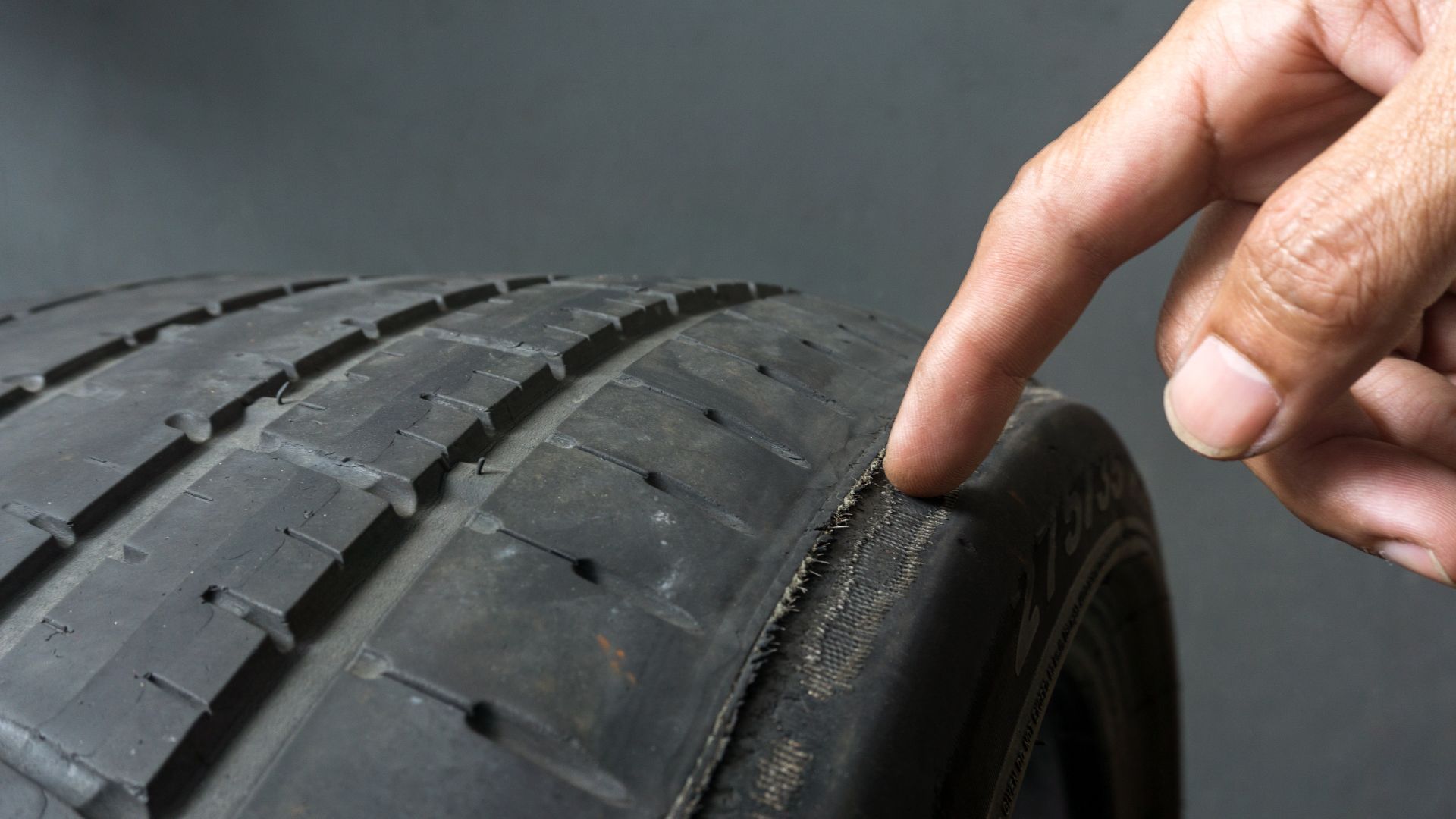 You can know that your tires need to be replaced once the tread wear indicators get visible. On most tires, the wear bars get aligned with the tread as you reach the final 2/32 inches of tread. It's also the lowest tread depth legally allowed for tires in the US, so you'll have to replace the tires both for legal reasons and for your safety.
Besides the tread check, you can also see that tires are getting bald, and you'll also notice handling differences. Once you start experiencing longer braking distances and traction issues, you'll know that the tires should be replaced.
Should I replace all 4 tires?
It's best if you replace all 4 tires at once, especially if your tires are mostly worn-out. You can replace just one tire if it gets damaged and you can't repair it through a warranty. However, that's just in case the other 3 tires have more than 4/32 inches of tread left.
If you drive an all-wheel drive vehicle, it's always best to keep the tread life of all 4 tires aligned. All 4 tires are spinning together, so different tread wear levels could just do you harm. If you are driving a rear-wheel drive car, you could replace the tires at the rear base only, assuming that your front tires are fine.
How long do all-season tires last?
All-season tires last from three to five years, or between 40,000 miles and 85,000 miles. It all depends on the tire tread compound materials and overall production quality which depends a lot on the manufacturing brand. The debate on all-season vs all-weather tires is common among drivers, and the truth is – all-season tires do last a while longer in general.
All-season tires are made to be durable in all weather conditions, so these will usually get you at least close to 70,000 miles if not more. Of course, you can find high-performance all-season tires that are around 45,000 miles on average. Performance driving affects the tread of these tires to be worn much faster than on regular passenger all-season tires, so that's yet another factor to consider.
How long do summer tires last?
Summer tires last from 30,000 miles to 50,000 miles on average. While these tires used to last much less in the past, quality materials these days bring them up closer to all-season tires. So, you should be able to use them for 4 to 5 summer seasons at least.
Considering the road conditions and duration of the summer season in Florida, a set of summer tires will last closer to 30,000 miles in this state.
How long do winter tires last?
Winter tires should last for 4 to 6 seasons on average, and it's a bit tougher to put a mileage rating on these. You should replace a set of winter tires as the tread depth reaches the final 5/32 inches. It all depends on the road conditions, the amount of snow your area gets per season, and tread compound material quality.
How long do off-road tires last?
Off-road tires and extreme mud terrain tires last from 25,000 miles to 40,000 miles. Most of these tires come equipped with reinforced threads and sharp blocks that are capable of moving over rocky surfaces. However, due to the demanding terrains that you might be driving on with these, it's impossible to precisely say the expected mileage.
Still, you should be safe expecting to get at least 25,000 miles out of Nexen Roadian MTX and similar tires, even on the most demanding off-road terrains.
Our take
Ultimately, numerous factors affect the tread life of every tire set. That said, we hope that this guide serves as a decent entry point into the world of tire mileage you can expect out of each set.
The question of "how long do tires last" can only be answered by tire type categories, materials used, and different brands. This way, you can know which tire set suits your purpose the best since there's no universal answer to the big question.