Pirelli P Zero review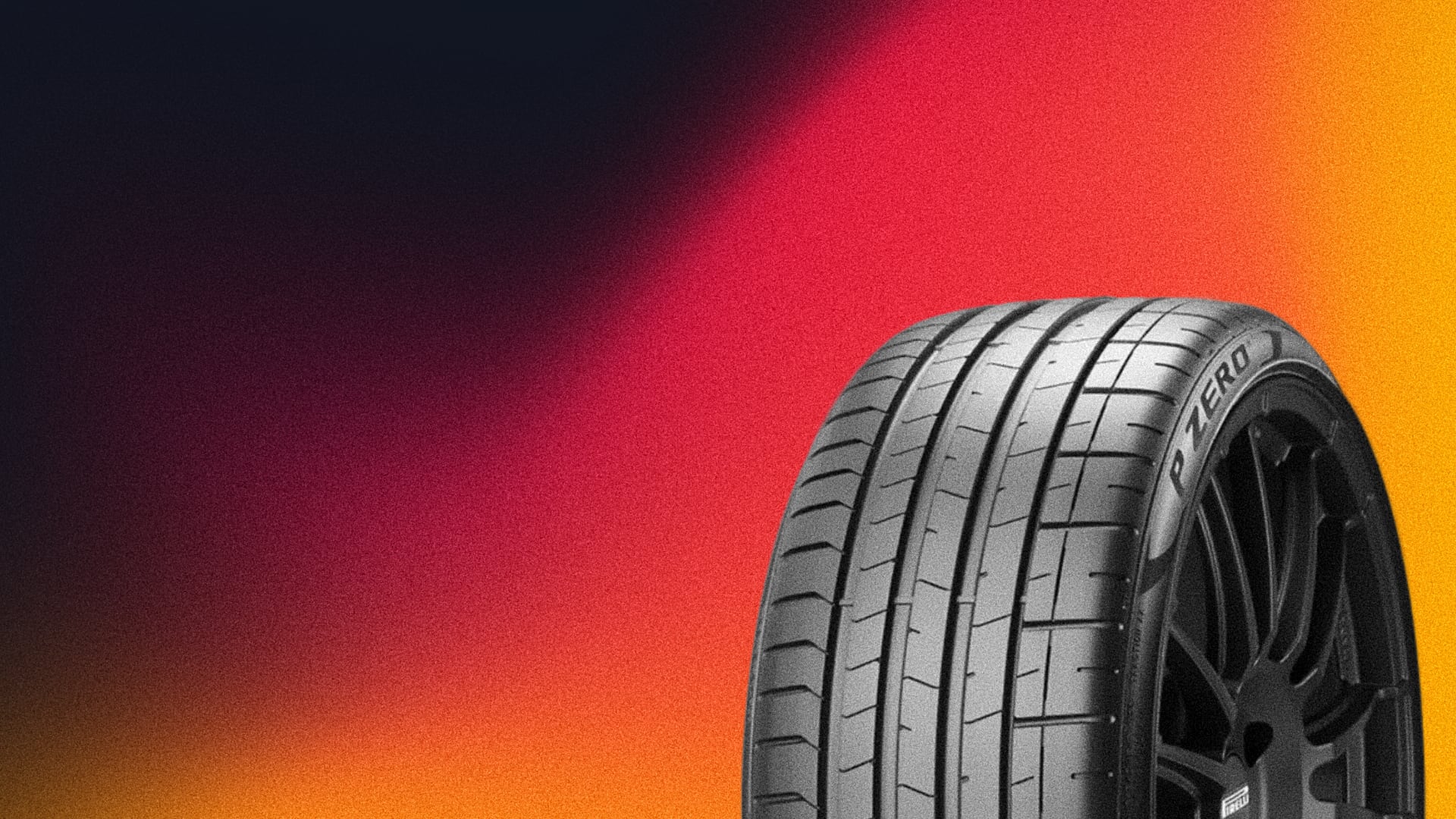 REREV may receive a commission for purchases made through links on our site. Learn more.
If you are looking for high-performance tires for your exotic vehicle, or you need tires to help you shine on the track, then the Pirelli P Zero is one model to consider. Over the years, Pirelli has garnered lots of experience from racing events, and the P Zero (also known as the PZ4) is a product of this experience. Built as an ultra high-performance tire, the PZ4 can adapt to different customization needs including size, seasonality, and technology. So, whether you intend to win a race or just go on long-distance cruises with it, this Pirelli P Zero review reveals all you need to know about these tires.
Recommended
Pirelli P Zero
Pirelli P Zero is a full-fledged sports car tire made to deliver exceptional performance both on the road and on the track, with increased steering and handling precision, as well as boosted traction on wet roads.
Purchases made through links on our site may earn us a commission.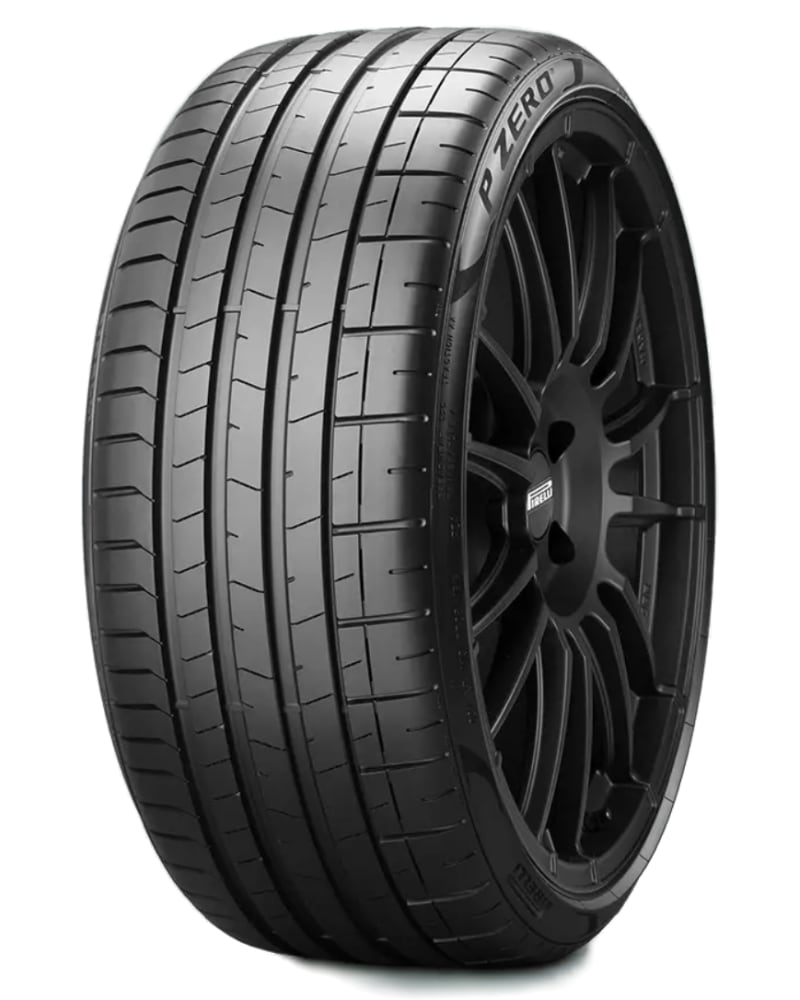 Pirelli P Zero key technologies
The success of the Pirelli P Zero as a performance tire heavily depends on Pirelli's technologies. The tire is built to stand apart from other high-performance tires. Some technologies on the tire include:
Runflat Technology
Pirelli Noise Cancelling System (PNCS)
Cyber Technology
SealInside Technology
Elect Technology
Runflat Technology: Drivers are at risk of crashing or getting stranded when their tires get punctured while driving. The introduction of the Run Flat Technology in the Pirelli P Zero ensures that drivers can still drive up to 50 miles at speeds of up to 50 mph when their tires get punctured. It is an innovative safety feature that gives the drivers control of their vehicle even with rapid loss of inflation pressure from the tires.
Pirelli Noise Canceling System (PNCS): The PNCS is another efficient technology used in the P Zero. The technology consists of a sound-absorbing device applied to the inside of the circumferential wall of the tire. True to its name, it reduces the noise by half, thereby providing drivers with a more quiet ride.
Cyber Technology: Pirelli's Cyber Technology is the first of its kind worldwide. It is an Advanced Driver Assistance System (ADAS) that works by gathering data from hi-tech sensors embedded in the tire and transmitting the same to the driver. It uses the 5G network to relay information like road surface level, tire pressure, etc, to the driver through the infotainment screen. With this technology, drivers can have better control over their tires and car in general.
Seal Inside Technology: The Seal Inside Technology is a superb safety feature for drivers that has been incorporated into the Pirelli P Zero. It ensures that drivers can still drive after a tire puncture by limiting the loss of air pressure. The technology checks up to 85% of accidents that occur from pressure loss.
Elect Technology: Pirelli also offers the P Zero for drivers of high-performance electric and plug-in vehicles. This technology works in line with the Pirelli Perfect Fit Strategy. However, not all Pirelli P Zero tires are suitable for high-performance electric and plug-in vehicles. Tires that carry the ELECT marking on the sidewall are the tires suitable for these vehicle types.
Pirelli P Zero safety features
Pirelli considers customer satisfaction but does not overlook driver safety. For this reason, they equipped the Pirelli P Zero with different features that ensure driver safety. Technologies like the RunFlat technology and Seal Inside technology check mishaps that cause accidents and crashes. The Seal Inside technology ensures that drivers still have control of the vehicle after their tire has been punctured.
Also, the customized inner tread design provides the tire with sufficient traction to maneuver wet roads. Tires that are inefficiently equipped for wet roads are prone to hydroplaning.
Pirelli P Zero speed ratings
Speed ratings tell you how fast a tire can go while maintaining safety and control. The sped rating of a tire can be found on the tire's sidewall. The Pirelli P Zero has V, W, and Y-rated tires. These tires have the highest speed ratings on the speed rating chart. The V-rated tires can reach speeds of up to 149 mph. The W-rated tires can achieve 168 mph and the Y-rated tire which has the highest speed rating on the chart can run at 186 mph. These tires are exclusively for sports cars, sedans, and coupes.
Pirelli P Zero Maintenance Indicators
Since tires are prone to wear out, drivers must know when it is not safe for use anymore. Maintenance indicators exist for this purpose. They tell when a tire needs replacement or repair.
Pirelli uses the traditional treadwear indicator (TWI) for the P Zero. This indicator is a triangle in the sidewall of the tire. When treadwear gets too close or is level with the triangle, it indicates that the tires require replacement.
Pirelli P Zero treadwear and durability
Treadwear is fast because of the high speeds performance tires are exposed to, especially in races. These high speeds increase the friction between the tires and the road, making the tire wear faster than other kinds of tires.
The P Zero has a treadwear rating of 220. You can infer from this that the tire lasts twice as long as a standard tire. For a performance tire, it is a good rating. To increase tread life, Pirelli uses an advanced technological asymmetric contour. The contour promotes even wear and increases mileage.
Pirelli P Zero traction performance
Traction is what provides tires grip on the road. It affects a vehicle's performance on diverse road and weather conditions. In opting for a tire, drivers consider the weather and road condition of where they drive. The Pirelli P Zero is equipped with efficient tread compounds that improve its traction performance on dry and wet roads.
Dry traction
Typical of high-performance tires, the Pirelli P Zero has excellent dry traction. The three central ribs in the tread design give the P Zero ample traction for easy maneuvers on dry roads. The tread pattern also aids in reducing braking distances.
Wet traction
Three wide longitudinal grooves in the tread pattern enable the tires to move easily on wet roads. They do this by evacuating water out of the tires as soon as it gets in. These grooves provide enough hydroplaning resistance. Hence, the P Zero gives drivers a strong grip even on a wet road.
Pirelli P Zero noise and comfort
Noise on high-performance tires is somewhat a norm. Most drivers seem not to mind. It sometimes appears like a trade-off; more speed, more noise.
The Pirelli Noise Cancelling System (PNCS) makes noise low on the P Zero. Compared with the conventional high-performance tire, it gives off less noise. Rides are more comfortable because of the relatively higher pattern stiffness of the tread. So, driving the P Zero in any condition should be less noisy and more comfortable. It is a plus for those hoping to use it for cruising around town.
Pirelli P Zero price range
Although the tire price varies with their sizes, the Pirelli P Zero has a starting price of $170 and sells for up to $255.
Pirelli P Zero competitors and alternatives
Because almost all high-performance tires hit the track for a race to win, competition is quite high. It is hard to choose between two or three summer high-performance tires. However, we have included these three major competitors for the P Zero for your comparison.
Michelin Sport Pilot 4S
Asides from having better braking distance on wet grounds, the Michelin Sport Pilot 4S and the Pirelli P Zero are almost an even match. As an advantage, Pirelli's P Zero has better traction and is quieter. As an enticement, Michelin offers a surprising 30,000 treadwear guarantee, which is uncommon among high-performance tires.
Continental ExtremeContact Sport
The Continental ExtremeContact Sport boasts a better high-performance tire than P Zero. Whether this is valid or not is up to you to decide. The differences between the P Zero and ExtremeContact Sport are quite small and, in most cases, negligible. In the end, it is a matter of what you can afford to get.
Yokohama Advan Sport V105
The Yokohama Advan Sport V105 is another great high-performance tire. Though most drivers prefer the Pirelli P Zero, it is a good alternative for a lower price. It handles well and has good traction, though not as good as the P Zero, but good enough.
Pirelli P Zero warranty
Like most high-performance tires, the P Zero does not have a tread life warranty. Since these tires are used mainly for races, it is difficult to place a guarantee on treadwear as the strenuous nature of races makes the tires wear faster than standard tires.
However, it does come with a one-year uniformity warranty. The uniformity warranty is a guarantee on uniform wear for one year of usage or the first 2/32 inch of wear.
Material and workmanship warranty runs for the entire lifetime of the tire. It also includes a free replacement during the first year or first 2/32 inches of wear. Following it is a prorated charge for the remainder of the tire life down to the last 2/32 inch of wear.
Our take
With many performance tire models available, the Pirelli P Zero is a great option anytime. Its main advantage lies in the fact that you can use it for cruising around the city and not just for races, thanks to its quieter nature. Though the tread life is very low, it is good for a high-performance tire and excellent for any race.
REREV may receive a commission for purchases made through links on our site. Learn more.