Yokohama YK740 GTX review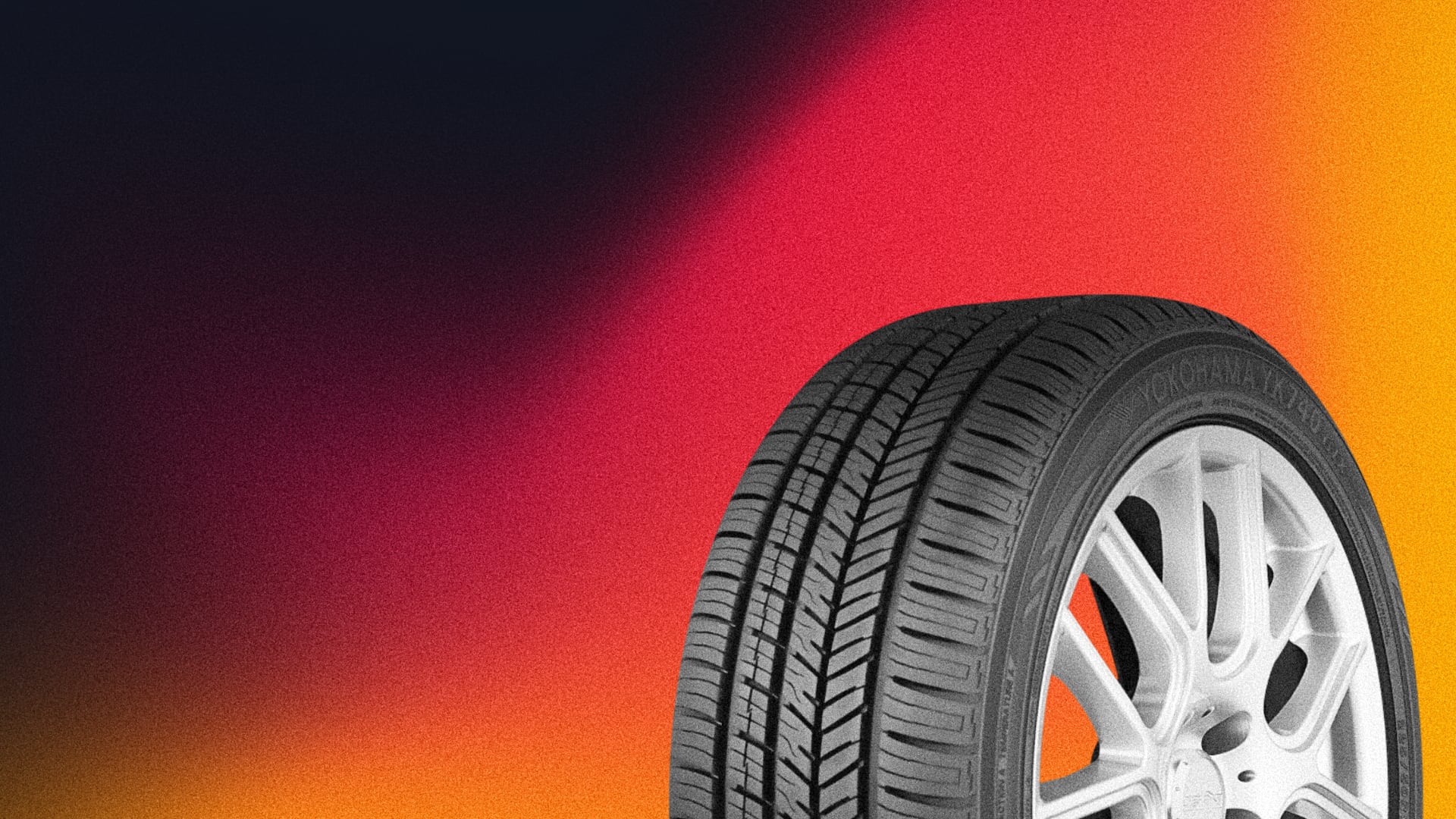 With the tire manufacturing market getting more competitive by the day, tire manufacturers work on discovering new and innovative ways to improve their tire quality and performance. Yokohama has made an impressive tire release known as the Yokohama YK740 GTX. Here we look at what makes the Yokohama YK740 GTX a superb option but first, What is the Yokohama YK740 GTX?
The YK740 GTX is a next-level all-season touring performance tire from Yokohama. It is equipped with an enhanced advanced compound and innovative tread designs that deliver excellent all-season traction, longer tread life, a quiet and comfortable ride, and steady handling.
One would expect nothing less from Yokohama as they have succeeded in staying relevant in the tire manufacturing industry. The Yokohama YK740 GTX is designed for drivers of performance vehicles, passenger cars, minivans, SUVs, and crossovers. Many car models fall under these vehicle types, so do not worry; the Yokohama YK740 GTX will do great under almost any vehicle's torso.
Recommended
Yokohama YK740 GTX
If you are looking for a single set of tires suitable for the whole year, Yokohama YK740 GTX is a tire that lasts for years and offers a comfortable and high-precision driving over all sorts of road conditions.
Check Price
Purchases made through links on our site may earn us a commission.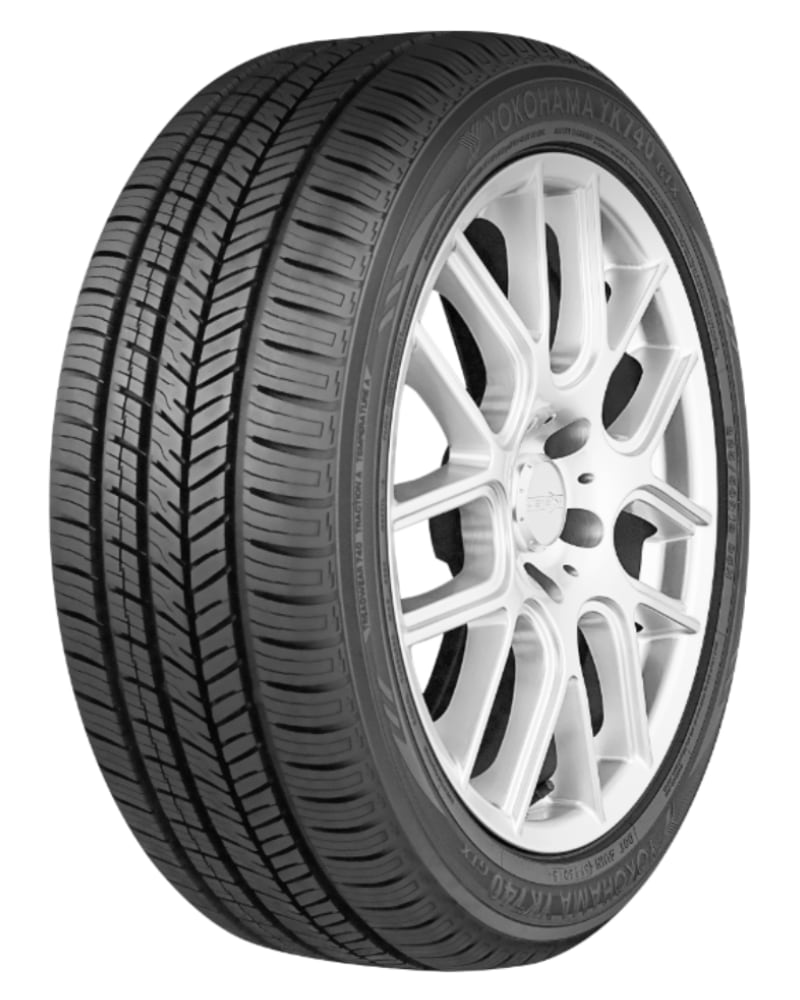 Yokohama YK740 GTX key technologies/features
Yokohama designed the YK740 GTX to suit drivers' preferences and deliver maximum performance. In order to achieve this, it used some of its advanced features in the design of the tire. Below we describe some of the technologies/features integrated in the design of the Yokohama YK740 GTX.
ELS Proprietary Compound: The ELS Proprietary Compound integrated into the design of the Yokohama YK740 GTX is synonymous with the Orange Oil Technology. It is combined with an ultra-square contact patch to deliver all-season traction and also improve the tire's tread life. It is a groundbreaking technology by Yokohama in delivering durable and reliable tires.
Multi-Pitch Tread Design: Yokohama's YK740 GTX sports a Multi-Pitch Tread design that is induced in a five-block sequence and aids in the reduction of road noise. The feature helps in delivering driver comfort all the way.
Triple 3D Sipes: The Triple 3D Sipes are engineered to provide extra biting edges to make the Yokohama YK740 GTX formidable during wet and wintry conditions.
Yokohama YK740 GTX safety features
Safety features on a tire make the tire safe for use in different conditions. The Yokohama YK740 GTX is not void of safety features, as the tire manufacturers consider driver safety a priority. It uses an ELS Proprietary Compound that delivers a firm grip on the road in wet and dry conditions, thereby reducing braking distances and preventing sliding.
Also, the four wide circumferential grooves and lateral grooves control water flow under the tire during the wet season, thereby resisting hydroplaning. In addition, the Yokohama YK740 GTX is designed with an efficient nylon cover that enhances stability even at high speeds.
Yokohama YK740 GTX speed ratings
Some drivers love to drive at high speeds and are sometimes oblivious to the fact that tires have speed ratings. A tire's speed rating is the optimal speed that it can maintain over time. It means that a tire stops functioning well when its speed rating is exceeded.
The Yokohama YK740 GTX has a dual speed rating denoted by H, and V. The H-rated tires can maintain speeds of up to 130 mph while the V-rated tires can run at 149 mph. A tire's speed rating is found on the sidewall of the tire. Each alphabet has a speed rating that varies from one to another.
Yokohama YK740 GTX treadwear and durability
The rate at which a tire wears and how long it takes before it is no longer suitable for road use is a prime factor in considering the choice of tire for a vehicle. The Yokohama YK740 GTX is built to withstand agents of quick wear. Its ELS Proprietary Compound delivers even wear and longer tread life.
Yokohama also offers the YK740 GTX with a 60,000-mile Treadwear warranty equivalent to about 4 to 5 years of efficient tread life.
In addition, the Yokohama YK740 GTX has a 740 A/A Uniform Tire Quality Grading (UTQG) rating. The UTQG rating signifies how long it would take for a tire to wear. It ranges from 100-1000, and looking at the 740 rating of the Yokohama YK740 GTX; it would last over seven times that of a tire with a 100 UTQG rating and over three times more than a tire with a 200 UTQG rating.
Yokohama YK740 GTX maintenance indicators
Equipping tires with maintenance indicators helps to inform drivers about the state of their tires. It signifies when it's time to have the tire replaced. The Yokohama YK740 GTX does not have a maintenance indicator and so Yokohama employed the use of the regular Tread Wear Indicator for the YK740 GTX.
The TWIs are found within the grooves of the tire. They show the driver the rate at which the tire wears. It is important to always check the tires regularly to know when they have worn past a certain tread depth. Tires that have worn past the 2/32 inch tread depth need to be replaced immediately as they no longer have traction especially on wet roads.
Yokohama YK740 GTX traction performance
How a tire grips on various road and weather conditions defines its traction performance. Some tires are engineered to deliver more traction on a particular road condition than others. The Yokohama YK740 GTX is designed to give impressive all-season traction. It is equipped with compounds that ensure a firm grip on all road conditions.
Choosing a tire option for optimum traction is dependent on the weather and road condition of an area. Areas with high snow activity require winter tires which enable vehicles to drive through snow or ice covered roads without freezing. Here's how the Yokohama YK740 GTX performs in wet, dry, and wintry/snow weather.
Wet traction
The Yokohama YK740 GTX makes use of its ELS Proprietary Compound to support wet traction. The compound keeps the treads glued to the road to promote traction on wet surfaces. Also, the circumferential grooves and lateral grooves do a great job in controlling the water passage through the tire to limit the risk of hydroplaning.
Dry traction
Yokohama's YK740 GTX also delivers exceptional dry traction. Its asymmetric groove arrangement and Triple 3D Sipes enhance its contact with the road enabling for superior handling. Also, the new tread profile adopted by Yokohama for the YK740 GTX aids in resisting deformation thereby giving the driver control on dry roads.
Snow traction
The Yokohama YK740 GTX is not a winter tire but delivers confident traction on light snow. Its Triple 3D Sipes provide additional biting edges to enable it to grip onto thin ice and resist sliding.
Yokohama YK740 GTX noise and comfort
Yokohama's YK740 GTX doesn't just offer excellent traction, durability, and reliability, it also offers a superb level of comfort to drivers. The tire's adaptive shoulder block and special pitch variation work to limit the noise from the tire's contact with the road. Also, its nylon casing aids in reducing the level of vibrations felt with the tire's action on the road, providing the driver with impressive comfort all through the ride.
Yokohama YK740 GTX competitors and alternatives
Some competitors of the Yokohama YK740 GTX include the Continental PureContact LS and the Michelin CrossClimate 2. These tires fall in the same class as the Yokohama YK740 GTX as all-season touring tires. They possess impressive handling, and traction and offer a comfortable ride with little noise from the tires.
The Yokohama YK740 GTX doesn't fall short of any quality offered by its competitors. It is an excellent tire option with exceptional performance.
Yokohama YK740 GTX price range
Tire prices vary according to size, and the Yokohama YK740 GTX is priced from $111 to $230. The Yokohama YK740 GTX is available in 15 to 20 inch rim sizes and 35 tire sizes. The tire sizes include;
175/65R15 84H, 185/55R15 82V, 195/60R15 88H, 195/65R15 91H, 205/60R15 91H for the 15 inch rim
185/55R16 83H, 195/45R16 84H, 195/55R16 87H, 205/55R16 91H, 205/60R16 92H, 205/65R16 95H, 215/55R16 97H,215/60R16 95V, 225/55R16 99V, 235/60R16 100H for the 16 inch rim
205/45R17 84V, 205/50R17 93V, 215/50R17 95V, 215/55R17 94V, 225/50R17 94V, 225/55R17 97V, 235/50R17 96V, 235/55R17 99H for the 17-inch rim
215/55R18 95H, 225/45R18 95V, 225/50R18 95H, 235/45R18 94V, 245/45R18 100V, 245/50R18 100V, 255/55R18 109V for the 18-inch rim
235/40R19 96V, 235/50R19 99V, 255/45R19 100V, 255/50R19 107V for the 19-inch rim
245/40R20 99V for the 20-inch rim.
Yokohama YK740 GTX warranty
Some warranties Yokohama offers for the YK740 GTX include a 60,000-mile Limited Treadwear warranty for the Yokohama YK740 GTX and a 30-day trial satisfaction guarantee. The 30-day trial satisfaction guarantee allows drivers to buy the tire and use them. If they do not work perfectly in the 30 days, the tire can be returned and the money refunded.
Yokohama also offers a Standard Limited Warranty for replacing passenger cars, light trucks, and temporary spare tires bearing the Yokohama brand name and complete DOT serial identification number. This warranty applies when a purchased tire becomes unserviceable during the life of the original usable tread depth down to the level of the tread wear indicator bars molded at 2/32 inches.
Our take
We regard the Yokohama YK740 GTX as a well-seasoned, all-season touring tire. Its attractive price and performance-driven features make it a favorite option for drivers who desire quality.