Goodyear Reliant All-Season review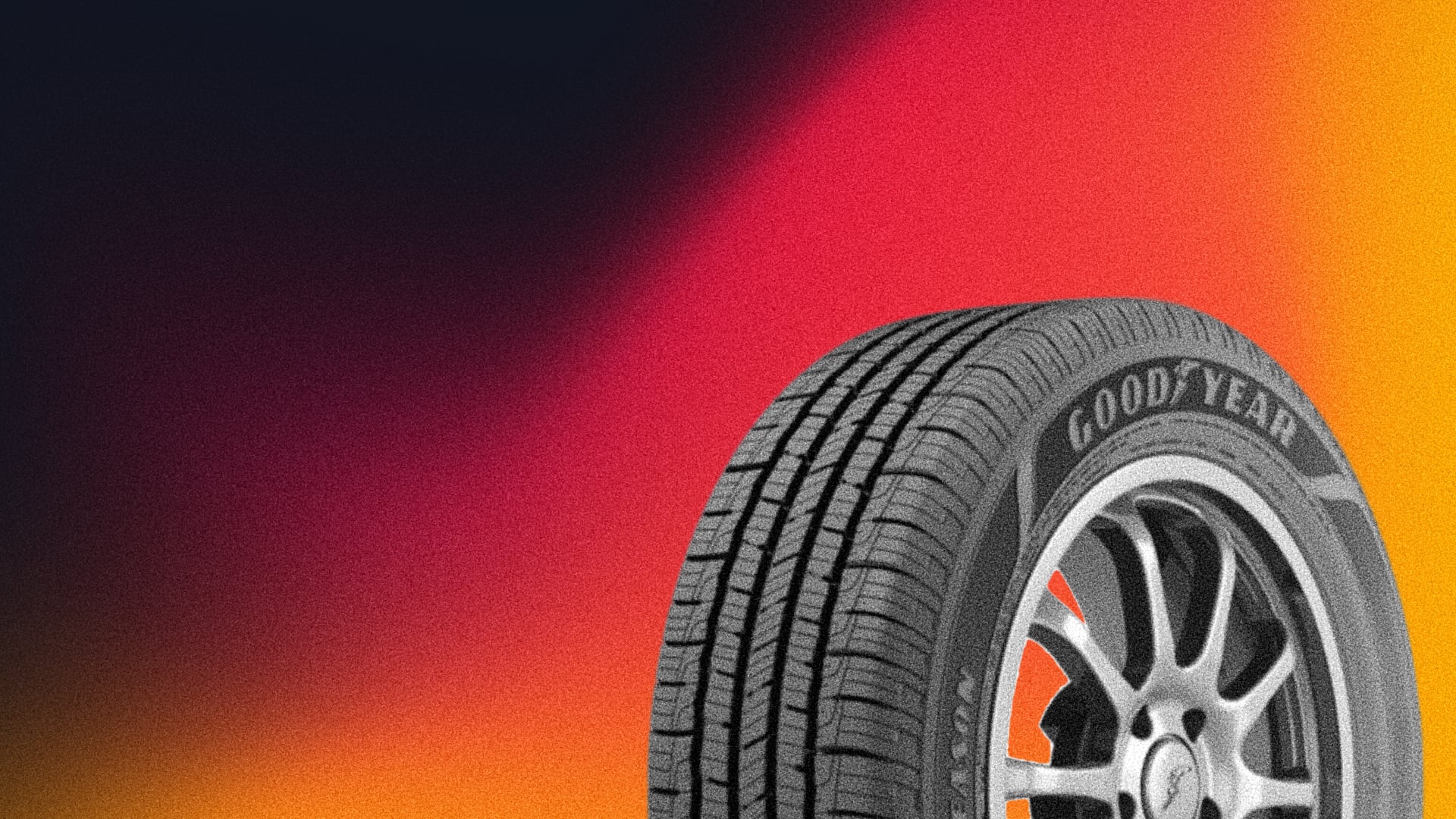 REREV may receive a commission for purchases made through links on our site. Learn more.
If someone told you that you can pick up a quality set of tires for an extremely affordable price at Walmart, would you believe it? If you are suspicious about it, stand by for our Goodyear Reliant All-Season review which will give you their overall value.
We'll go over the main features that make these tires impressive for their price range, as well as see how they perform in diverse weather conditions. It is, after all, a tire made by Goodyear for an all-season drive, and they even look attractive, so let us shed some light on their quality!
Recommended
Goodyear Reliant All-Season
Goodyear Reliant All-Season brings you the build quality of a premium tire brand at a reduced price, coupled with advanced compound material for a longer estimated treadlife.
Purchases made through links on our site may earn us a commission.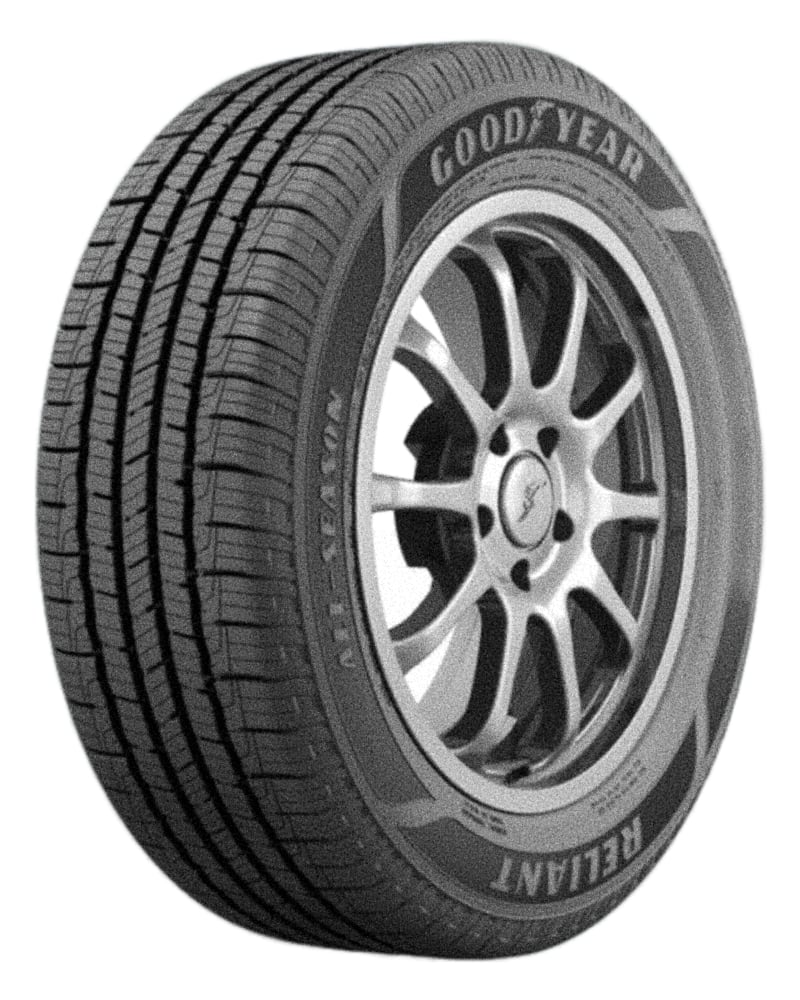 Key features and technologies
At the first glance, these tires seem like an ordinary set of all-season tires from Goodyear, but there are some features that you just won't get anywhere else for the price. Let's take a quick look at the main technologies that make them good for your cause:
Aquatred grooves
Enhanced specialized rubber compound
Deep treads
Treadwear rating in a range of higher tire categories
The "Aquatred" design was introduced back in the 90s, and it skipped some generations of Goodyear tires only to make a triumphant return in the Reliant series. This tread pattern features asymmetric treads that help evacuate water in all directions, instead of just one.
It provides a safer and more stable driving experience, especially when combined with Goodyear's specialized rubber compound. It's designed in a way that even though it's an all-season tire, the rubber simply hugs the ground just like summer tires do.
This results in increased traction in all weather conditions. Deep treads help prevent hydroplaning, which is when your car loses the ground grip due to a water layer forming between the tire and the road.
Impressively enough, these affordable tires also give you a true bang for your buck, because of the 600 AA UTQG rating. It means that the tire is expected to give you 6 times longer tread life than the control test tire. So, you'll also get true tread life value and a reliable long-lasting tire.
Safety features
These tires come with circumferential grooves, which are the large water evacuation channels that spread across the tire. It has 4 such grooves, making the tire safer in terms of preventing hydroplaning.
However, that's just the beginning of the safety features this tire set has to offer. As mentioned, the "Aquatred" design is something to keep an eye on, since this asymmetrical tread channel design helps lead the water away in all directions.
How does this improve the safety of your vehicle? Well, with these tires on, any water buildup is immediately dispensed away, preserving the road grip at its highest possible level. Finally, the safety is further improved with a distinctive design of tread voids, that act as biting edges and give you shorter braking distances.
Speed ratings of Goodyear Reliant AS
Getting these all-season tires won't prevent you from enjoying some superb dry weather performance. There are two speed rating marks you can pick with these tires, including the "H" speed rating and "V" speed rating.
The first means you can safely drive with these tires mounted up to speeds of 130mph, while the latter allows even higher speeds up to 149mph. Of course, these ratings don't mean that it's not safe to drive at slightly higher speeds – it's only that these are the ranges where the tire performs best in terms of stability and comfort.
Treadwear and durability
When it comes to tread wear and durability, the Goodyear Reliant almost reaches the level of their higher-ranked Assurance AS model. It's a great compromise since the price range is lower, yet you get that same 65,000 estimated miles from your tire set.
The compound itself is very durable with deep treads that don't wear off so fast, giving you at least 4 to 5 years if you don't pass more than 15,000 miles per year as an average driver.
Maintenance indicators
With this model, Goodyear stuck with the good-old industry-standard wear indicator. This means that you can see the indicator bar placed among the deep grooves, and they become visible as you reach the final 2/32 inches of the tread.
Having in mind that the treads are 10/32 inches deep as new, you won't need to check these indicators anytime soon.
Traction performance
One of the most important aspects of all-season tires besides the tread life is traction performance. By relieving yourself of the trouble to switch the summer tires for winter ones, you'll want to get both durability and performance with Reliant tires, so let's see how they rate performance-wise:
Wet traction performance
With the wet traction in mind, these tires deliver even more than what you might expect from a mid-range Goodyear AS tire set. It's all thanks to the "Aquatred" technology and deep grooves that the water gets quickly eliminated from the treads.
You'll be able to tackle both light rain and even heavily wet roads without any sliding or chance of hydroplaning. It's also due to the specialized rubber compound that grips the road even in wet conditions that these tires have excellent braking results on wet surfaces.
Dry traction performance
Regardless of the deep treads, you'll notice how these tires come with a maximized rubber surface to grip the road. That's why they drive so well on dry roads as well. Another thing to have in mind with Goodyear Reliant AS tires is the asymmetric tread design.
Because of it, the tires reflect any bumps without you feeling much. It also makes the entire center rib a pressure point, therefore relieving you of any stability issues while driving on dry terrain. While the dry performance isn't exactly excellent, it's not half bad either.
Snow traction performance
Goodyear Reliant AS tires is also quite reliable in terms of snow traction. Drivers state that they didn't have any problems in light snow and that not even cleaning around your parking spot is needed to park.
The deep treads help you retain a considerable grip on the road even when it snows, so the Reliant tires stay true to their name. You can truly rely on them to tackle wintertime weather amplitudes with utmost efficiency.
Are they any good for off-roading?
Unfortunately, these tires are simply not meant for off-road driving. They handle slight gravel and the sand with decent success, but sharp rocks might damage the treads and you might get stuck in the mud with them mounted.
Still, it can't be helped, since Reliant tires are made for on-road and highway drive primarily made for all-season driving, and not all-terrain rides.
Noise and comfort
In terms of noise and comfort, these tires are just like their upper-range alternatives from Goodyear. Their tires are generally quiet and comfortable for everyday driving, while these might be just slightly less comfortable than the Assurance AS.
Still, it's not that much of a difference, as you might just get slight resonance while driving on top speeds rated suitable for these tires. As for the comfort, it remains the same in all weather conditions and gives you a superb price-to-quality ratio.
Competitors and alternatives
In this price range, there are no proper alternatives to these tires. Simply put, you can get better-quality all-season tires than these, but you'll have to pay significantly more for them. These are the main competitors to Goodyear Reliant AS tires:
Michelin Defender
Cooper All-Season Tires
Goodyear Reliant All-Season price range
The price range for these tires depends on the size and the speed rating. While you are most likely to find these tires at Walmart as they are exclusively represented there, you'd pay about $80 for a single 15″ tire.
On the other hand, the sizes range up to 20″, and you should expect a price of about $145. Still, it's quite a convenient price tag for an all-season tire with more than just decent performance and noise isolation. It's also a great thing that you can find these tires on Walmart discounts and Goodyear rebate plans!
Warranty
Goodyear always makes sure that you have a proper mileage warranty, and the same goes for their Reliant set. You'll get a 65,000 miles warranty, which is the same range you get with the higher-ranked Assurance model.
These tires will therefore get you going for quite some time, and the price-per-mile ratio is the best in its class, no doubt.
Our take
As we reach the end of the adventure of this Goodyear Reliant AS review, several things are cleared out. First, these tires make the best bargain in their class considering the affordable price range.
They offer solid noise isolation and comfort, along with great wet and winter traction which might be crucial for some drivers. Finally, there are not so many alternatives to be honest, since you'll need to pay significantly more for a tire of this class.
REREV may receive a commission for purchases made through links on our site. Learn more.